The Questions Americans Ask About Provence
Google knows a lot about us, A LOT. We ask it billions of questions and it keeps track of every one of them, constantly tallying what we really want to know. For example, a few of the top questions that Americans asked last year were, "Where is my refund?" (tax day), "Can dogs eat apples?" (yes), and "Is Europe a country?" (time to go back to school!)
Google uses its vast database to aid us when we pose a question, using autofill to complete what it thinks we are going to ask. So when we type "Why is", Google might complete our question with "the sky blue?"—another of last year's most popular queries.
This means we can use autofill to find out what people really think about a subject. As an American who lives part-time in Provence, I was curious about what my fellow citizens ask about this magnificent corner of the world. Here are some of the questions I asked and what I learned. Let's start a conversation!
What's A Provence?
"Provence" is one of those funny words, similar to "province" but not at all the same. This makes a lot of people wonder what the heck it means. No matter what the language is, we want to know!
Geography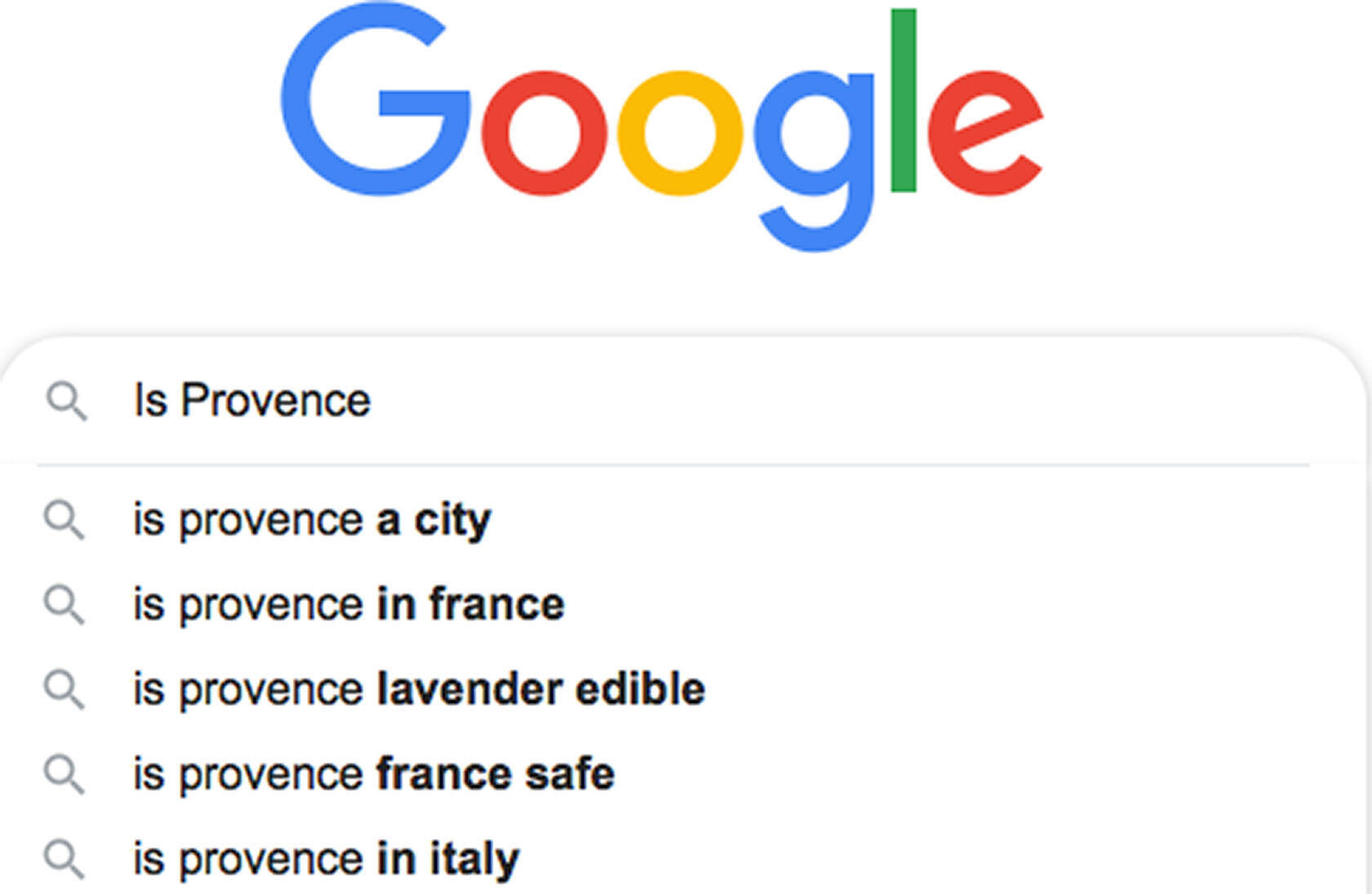 Now, where is this place, we wonder? It's in France, right, or maybe Italy? And what is it—a city or something? Americans are famous for being less-than-expert when it comes to geography and we can see it here. We also see that the recent French terrorist attacks make safety a constant concern.
But Why?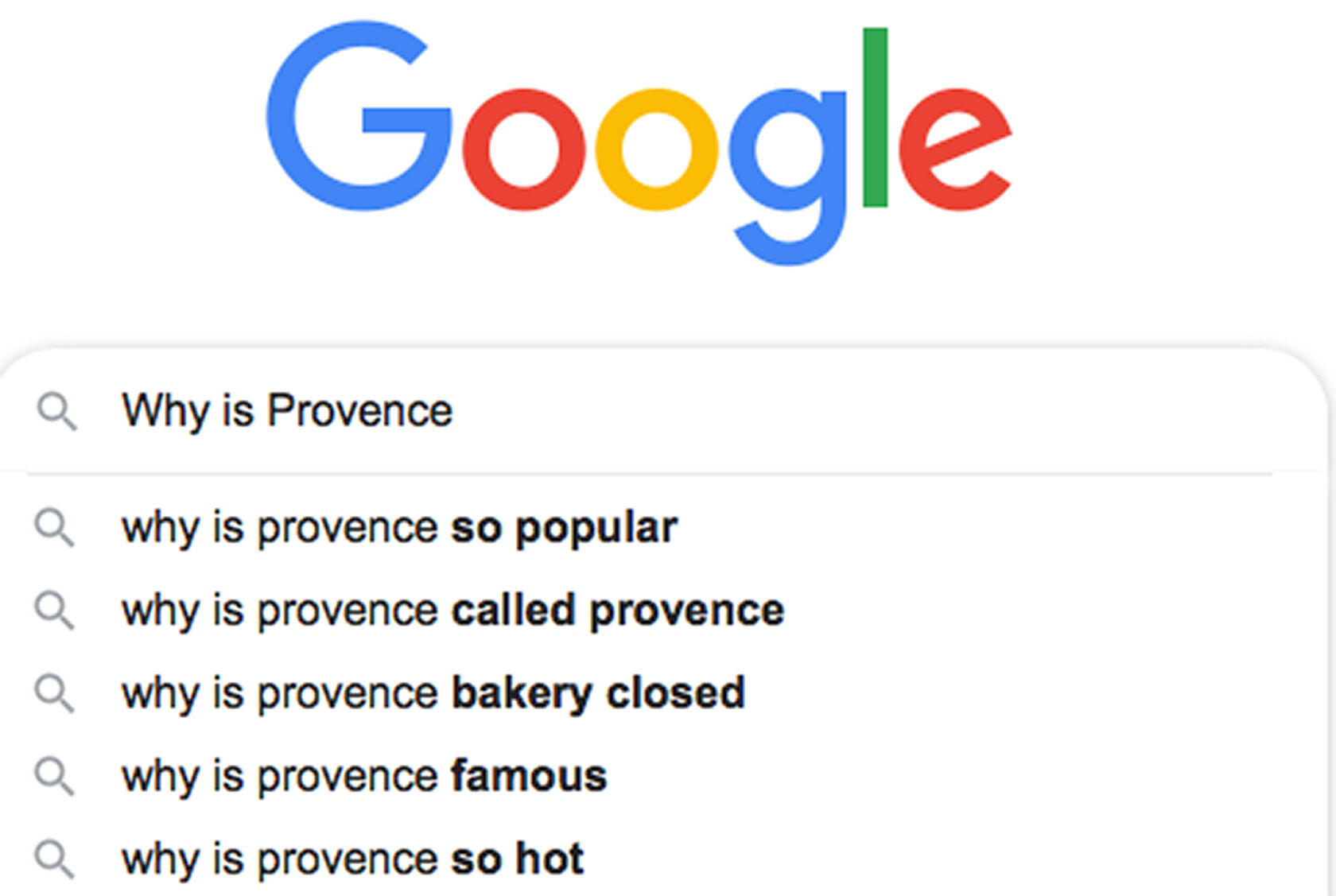 Now we want to know what the big deal is. Why is it popular, why is it famous? And what's with the hot weather?
The Weather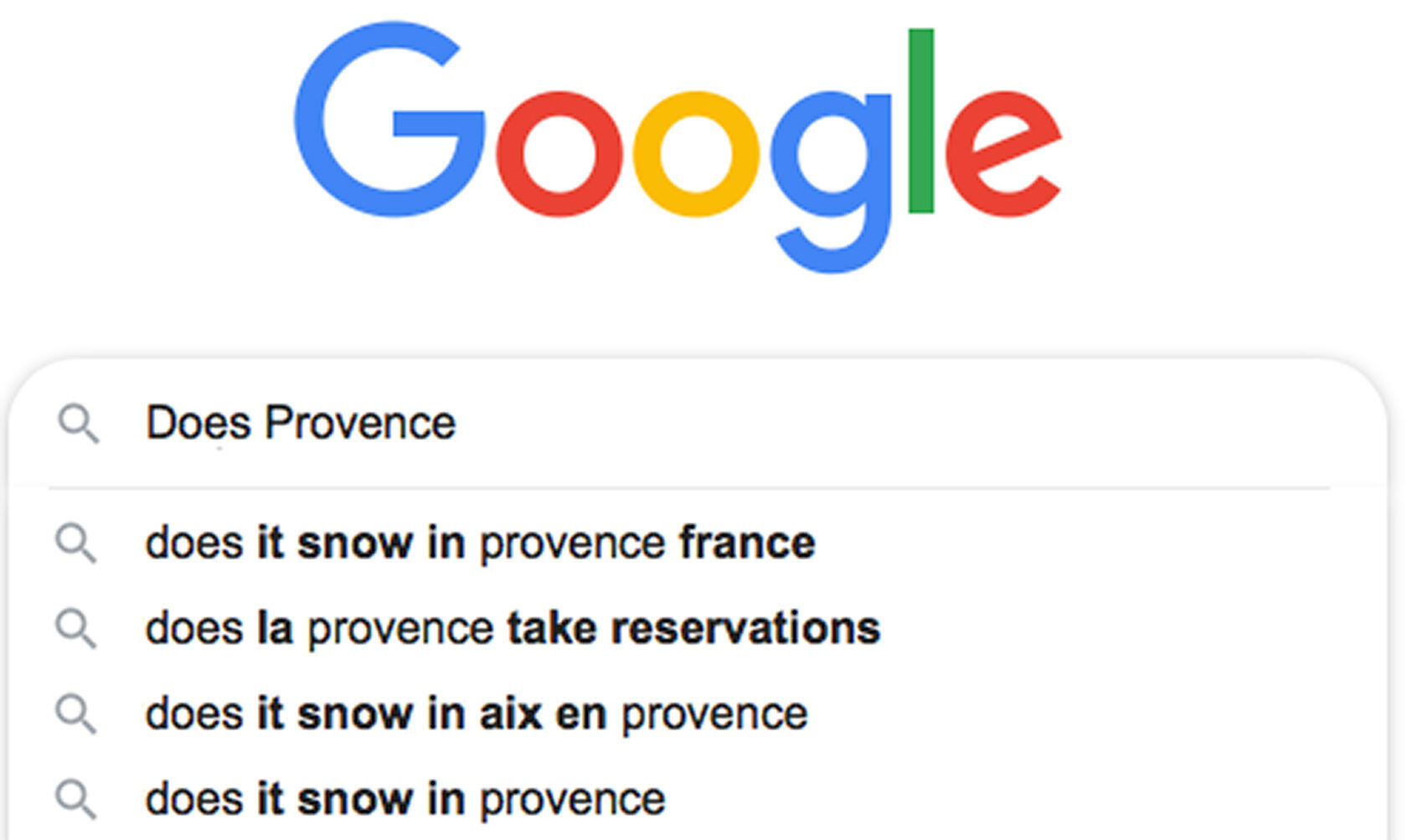 Naturally, tourists don't want to deal with inclement weather, either too hot or too cold. Still, it is surprising to see that many people apparently think it snows in Provence. And while that has been known to happen, it is highly unlikely during the summer tourist season and not something to worry about.
It's All About The Lavender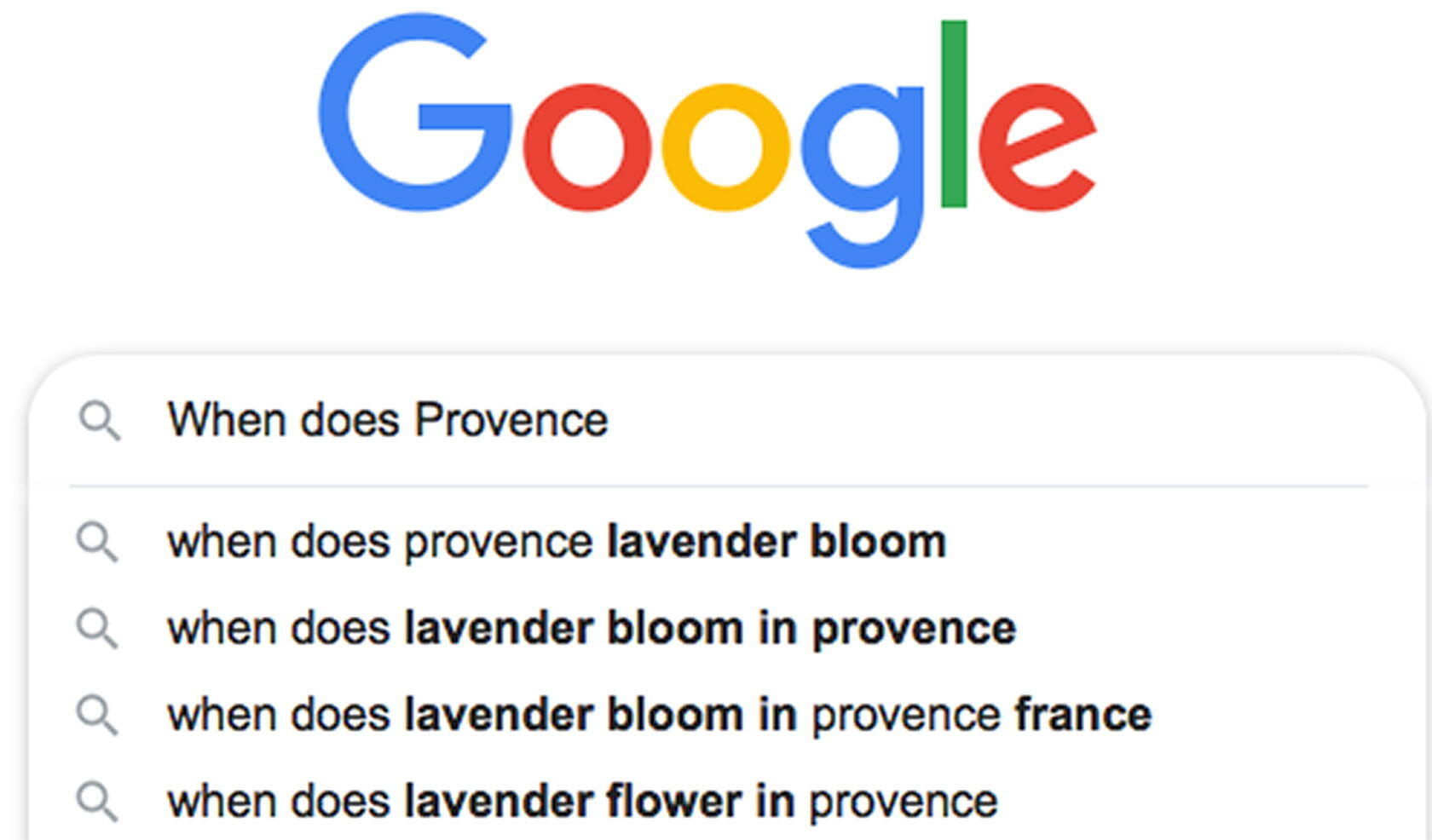 Perhaps there is nothing more famous in Provence than the lavender that blooms every summer. And Americans want to be darned sure they know when that happens. Check the Google and book our flight—we're going in July!
All rights reserved. Perfectly Provence articles and other content may not be published, broadcast, rewritten (including translations into other languages) or redistributed without written permission. For usage information, please contact us.
Syndication Information
Affiliate Information
As an Amazon Associate, this website earns from qualifying purchases. Some recipes, posts and pages may have affiliate links. If you purchase via these links, we receive a small commission that does not impact your price. Thank you in advance for supporting our work to maintain Perfectly Provence.