Book Review: Aix-en-Provence The Inside Story
First published in 2013, Aix-en-Provence The Inside Story was updated and reprinted in colour in 2021. In this book, author Lynne Alderson shares the history of this attractive city and its colourful inhabitants.
The Author
Lynne Alderson studied English Language and Literature at Edinburgh University. Her career encompassed journalism and marketing communications. Lynne and her husband split their time between a house in England and a flat in Aix-en-Provence with family in two countries. As an editor for the Anglo-American Group of Provence (AAGP) newsletter, Lynne was frustrated that information on current happenings often arrived too late for the distribution timeline. Taking matters into her hands, and launched her blog Aixcentric. The website is a go-to source for what is happening in and around Aix en Provence. From bus strikes to gallery openings, from Marseille's shopping to the best ice cream – Lynne makes it easy to be "in the know."
Researching for the book, Lynne read extensively many of the titles are listed in the Further Reading section at the end of the book. In addition, her background in journalism and her son's proficiency with InDesign created an excellent supplementary guide for this city.
The Book
Aix-en-Provence The Inside Story includes 16 chapters about the long and fascinating history of this city. Lynne's goal is not to replace travel guidebooks but rather to provide deeper insight into the history of this city. "There was nothing in English that told the story of the town. Guides seem hooked on architectural features." Her interest was also in discovering more about the city's inhabitants and, in particular, the women and working classes. The book is in chronological order from ancient populations to modern-day Aix-en-Provence.

Chapter 1 starts in 180-124BC with details about Entremont, an ancient Celto-Ligurian settlement of the Salyens. Located on a hill above present-day Aix, Entremont is an archaeological site with only an estimated 15% of the excavation work completed.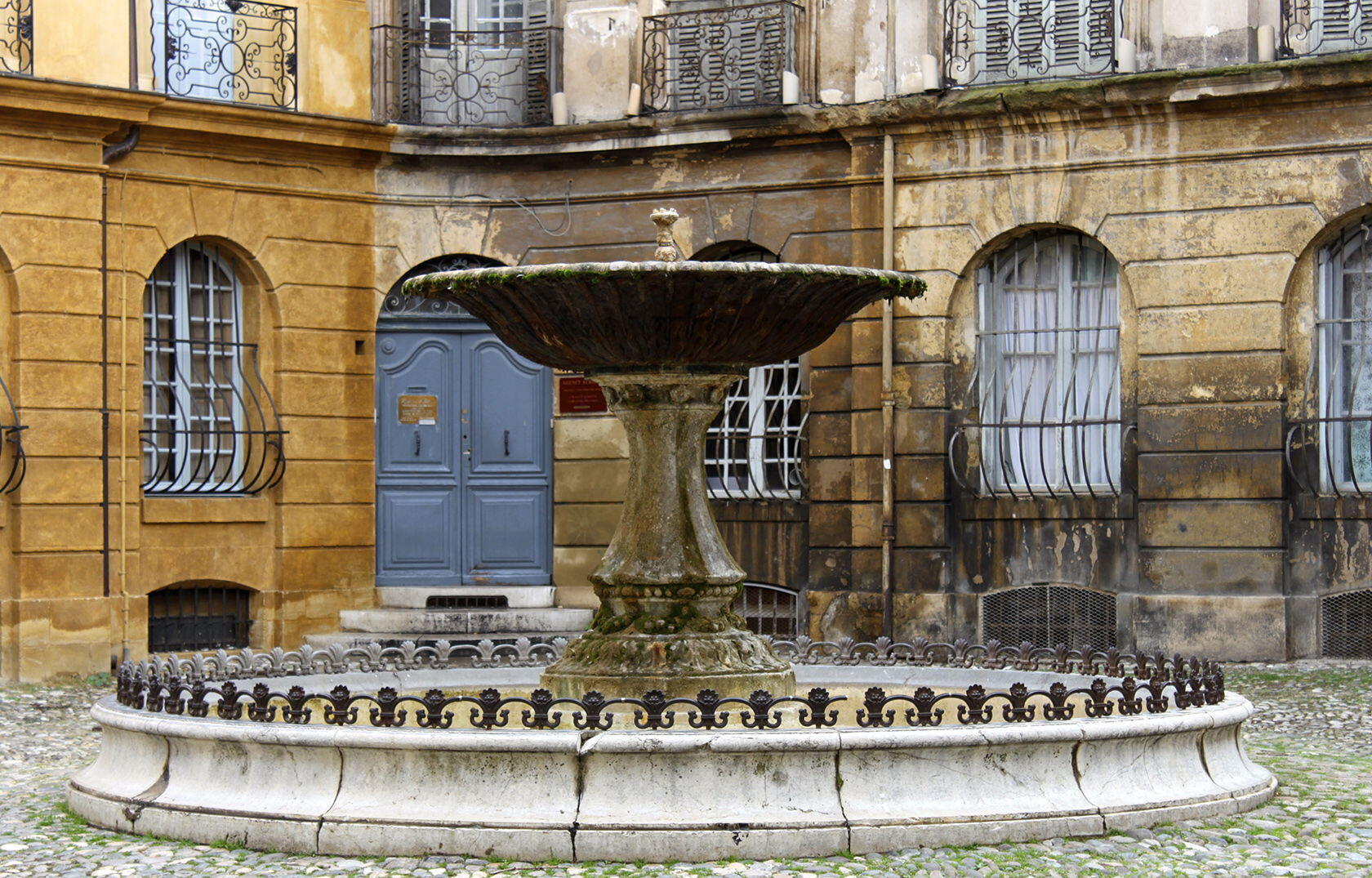 The Romans deserve the credit for laying the first stones for Aix-en-Provence, a settlement called Aquae Sextiae. And, it is possible to discover visible traces of the Roman era in the old town centre. In the following chapters, understand how the Plague impacted the region and the population of Aix. Then, learn about Roi René, the much-loved King who reigned from 1434 – 1480. After that, the city continued its evolution through a "Golden Age of Elegance," the French Revolution, and World Wars.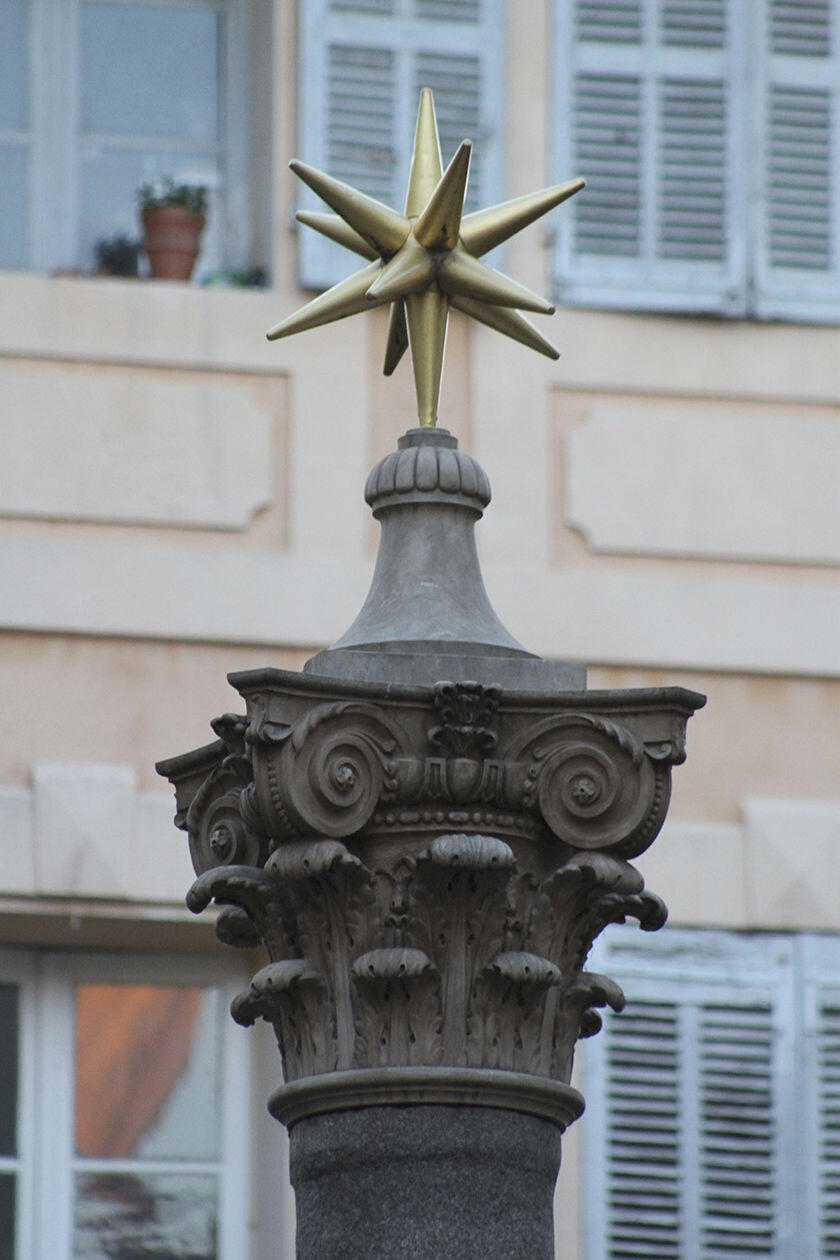 Today, the City of Water and Art attracts visitors and new residents looking for Aix's rich tapestry of culture, history, food and shopping. We asked Lynne whether she has a preference for a particular period in Aix's history. "I do find the current changes to modern problems very interesting. There is much investment in transport infrastructure, pedestrianisation, parking. Investment in fast removal of tags, investment in cultural venues, investment in French Tech industries, free concerts, and films. It seems very dynamic and proactive to me."

Who should read it?
Anyone who is planning to visit Aix-en-Provence or move to this beautiful city should buy a copy. This book appeals to history buffs and those interested in architecture. Factual and well researched, Aix-en-Provence The Inside Story is not a dry read. Lynne includes plenty of human stories and information on the public figures who impacted the city that exists today. The layout is attractive, with plenty of photos and historical images. Included throughout the pages are "Inside Info" tips and information for visiting a location.
Where to buy it
Aix-en-Provence The Inside Story is available online at Lulu or at Book In Bar, the International bookstore in Aix.
Book in Bar
4 rue Joseph Cabassol
13100 Aix-en-Provence
Open Monday – Saturday
Telephone: +33 04 42 26 60 07
All rights reserved. Perfectly Provence articles and other content may not be published, broadcast, rewritten (including translations into other languages) or redistributed without written permission. For usage information, please contact us.
Syndication Information
Affiliate Information
As an Amazon Associate, this website earns from qualifying purchases. Some recipes, posts and pages may have affiliate links. If you purchase via these links, we receive a small commission that does not impact your price. Thank you in advance for supporting our work to maintain Perfectly Provence.