Wine Diner Inspiration Grapes and Meatballs – Polpettine con le Uve
Today's recipe is inspired by a meal I had years ago in Italy's wine country – Montalcino. However, it could just as easily appear on a menu in Provence, where grapes are grown locally, and meatballs (boulettes de viande) are popular.
The Italian dish, Polpettine con le Uve, not only tasted good — it was the beautiful presentation that captivated me. Small meatballs and grapes clustered on the plate to resemble a bunch of grapes. I recreated the dish (recipe below), and it has excellent flavour; the combination of veal with the grapes is unexpected, subtle and – in a word – incredible. Also, it's stunning on the plate! Head to Cocoa & Lavender for the original article and beautiful photos.
We were lucky to have Susan and Towny of Provence WineZine in town to share the meal and wine they brought, which paired well with the dish! It is the 2018 Pinot Noir from John Malkovich's winery Les Quelles de La Coste.

Polpettine con le Uve (Meatballs and Grapes)
This Italian-inspired dish is a flavourful combination of beef and veal meatballs with grapes, makes the perfect dinner dish! 
Ingredients
2

lbs

Green Grapes

large, seedless

1

lb

Ground Veal

or lean pork, beef, or a combination

1/2

cup

Breadcrumbs

fresh

2

tsp

Thyme Leaves

fresh

1/2

tsp

Salt

1/8

tsp

Freshly Ground Pepper

1

Egg

1/4

cup

Flour

1

tbsp

Extra Virgin Olive Oil

plus additional for grapes

1/4

cup

Dry White Wine

a few

Fresh Grape Leaves

for garnish (optional)
Instructions
Preheat the oven to 375°F.

Wash 52 of the grapes and toss them in olive oil. Place them on a baking sheet and roast them in the oven for 15 minutes. Set aside — you may not use all 52, but you can choose the best-looking ones.

Purée the remaining grapes and strain the juice through a fine-mesh sieve, pressing hard on the solids to get as much juice as possible. Set juice aside and discard solids.

Mix the veal, breadcrumbs, thyme, salt, pepper, and egg in a medium bowl. Form 32 to 40 1-inch meatballs by rolling small bits of the mixture between the palms of your hands. (Although wetting your hands will make it easier, do not do this as it will add unwanted moisture to the meatballs.) Refrigerate them uncovered until ready to use.

Roll the meatballs in the flour. Heat 1 tablespoon olive oil in a large 14-inch skillet, and when hot, carefully place all the meatballs into the pan; do not crowd them. After 1 minute, begin shaking the pan to loosen the meatballs. Brown all sides – approximately 5 minutes.

Add roasted grapes to the skillet and stir for a minute. Add the reserved grape juice and wine and bring them to a boil. Reduce heat to a brisk simmer and, when thickened, arrange the meatballs and grapes on plates to form "bunches" of grapes. Drizzle with the sauce and garnish the top with grape leaves if using. (Other non-poisonous leaves can work: geranium leaves, flat-leaf parsley, or even paper leaves intended for cheese boards.) I recommend serving side dishes on a separate plate to keep the integrity of the presentation.
Try These Recipes:
Beef Wellington with Sauce Béarnaise
A fulfilling meal best served thickly sliced with the Béarnaise sauce on the side.
Check out this recipe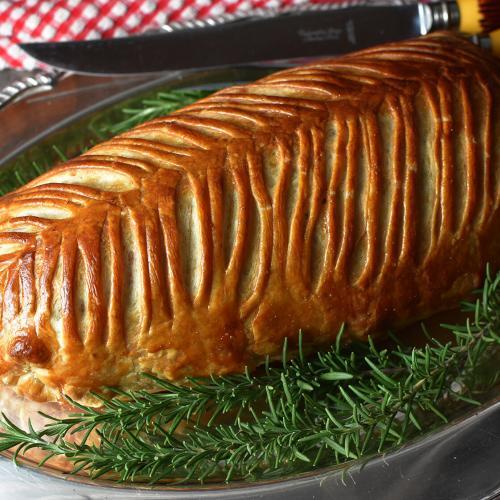 Provençal Beef or Bull Stew (Gardiane de Taureau)
A traditional French stew from Provence served with beef or bull meat. Make sure to allow enough time for marinading.
Check out this recipe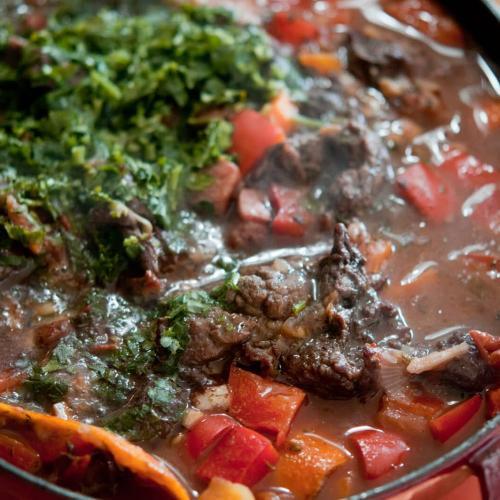 Beef Wellington
Beef tenderloin seared, then smothered with mushrooms and foie gras and finally wrapped in a little parcel of puffed pastry and baked to perfection.
Check out this recipe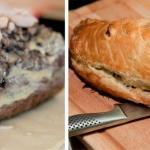 Veal Cordon Bleu 
This recipe is easy to prepare as long as you have the ingredients ready for the dipping stage. Serve with sides of your choice.
Check out this recipe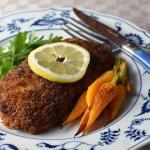 Provençal Fried Beef with Courgette on Little Gem Salad
Easy and quick, this appetizer takes a bit of Provencal liberty with Asian-style lettuce cups. Little Gem Lettuce is a perfect "holder" for the beef and courgette mixture, but if you cannot find these baby Romaine will work too.
Check out this recipe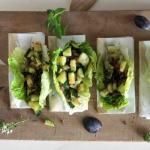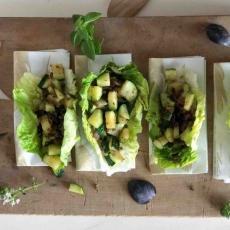 All rights reserved. Perfectly Provence articles and other content may not be published, broadcast, rewritten (including translations into other languages) or redistributed without written permission. For usage information, please contact us.
Syndication Information
Affiliate Information
As an Amazon Associate, this website earns from qualifying purchases. Some recipes, posts and pages may have affiliate links. If you purchase via these links, we receive a small commission that does not impact your price. Thank you in advance for supporting our work to maintain Perfectly Provence.