Gardiane de Taureau Provencal Beef or Bull Stew
Are you looking for winter comfort food? This French meat stew makes a cold day a little warmer. Gardiane de Taureau, or gardianne, is also known as a daube camarguaise or daube des gardians. Our recipe for this traditional Provencal stew includes marinaded, slow-cooked meat from the black bulls (taureaux) in the Camargue. The recipe below features beef or bull chunks and a fantastic mix of carrots, bacon, tomatoes, and peppers marinated in local red wine.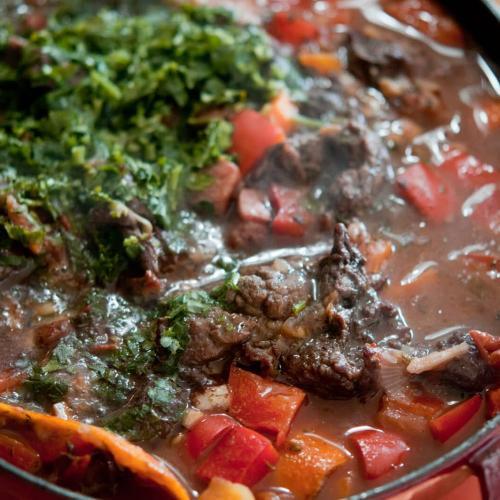 Provençal Beef or Bull Stew (Gardiane de Taureau)
A traditional French stew from Provence served with beef or bull meat. Make sure to allow enough time for marinading.
Ingredients
3

lbs

Beef or Bull

Lean marbled meat, cut into large cubes

7

oz

Bacon

2

Onions

2

Carrots

3

Garlic Cloves

2

tsp

Parsley

2

tbsp

Herbes de Provence

1

Red Pepper

1

Yellow Pepper

6

Fresh Tomatoes

2

bottles of

Red Wine

1

litre

Chicken Stock

Salt and Pepper

Piment d'Espelette

Sunflower Oil
Instructions
Peel, clean and cut celery and carrots into cubes, chop the onions and parsley, smash the garlic reserve and put all together in a bowl.

Peel the orange with a peeler to avoid a pith when removing the skin. Wash well and reserve the skin.

In a large hot saucepan, use vegetable oil or sunflower oil for cooking the protein. First, brown the cubes of bacon, then remove and reserve. Next, brown the cubes of meat (beef or bull) in the same fat until golden brown.

Add the vegetables and reduce the heat to medium. Roast the meat and the vegetables together for a few minutes, then add the flour.

Cook again for 3 to 5 minutes mixing often. Add the tomatoes and the wine and let boil. Add the chicken stock, salt and pepper, bay leaf and thyme, the chili pepper (optional) and the orange skin cut in large pieces.

Cover and cook for 2 hours on a simmer. Add the potatoes and cook for 30 to 50 more minutes. Let rest 1 hour before serving.

Can be served with wild rice from Camargue or by itself.
Other French Stews:
Pan-Roasted Hake with Chorizo and Chickpea Stew
Hake is a mild, flaky fish that perfectly matches the robust flavours of chorizo and chickpeas' creamy texture. Enjoy this beautiful combination of protein and spices that is sure to impress dinner guests of any kind.
Check out this recipe

Provencal Duck Stew with Dried Fruits
This duck stew is a great dish for dinner parties (or long lunches) because it is best prepared ahead of time and reheated. It will allow you to enjoy the meal as much as your friends.
Check out this recipe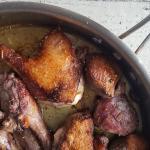 Lamb Stew a Daube with Côte du Rhône Red Wine
A Provencal daube is like most stews, easy to prepare and best if left to cook slowly for a long period until the meat is tender.
Check out this recipe

Provençal Seafood Stew
This recipe from Cocoa & Lavender was adapted from a recipe by Mark Bittman.
Check out this recipe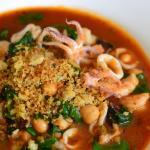 Why Visit the Camargue?
The White Horses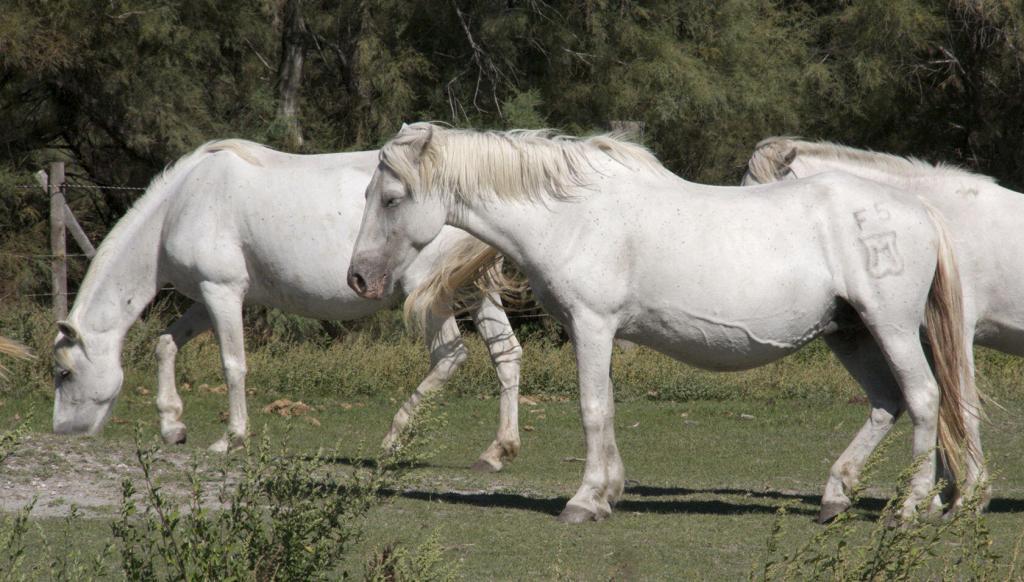 Striking white manes and mottled grey-white coats characterize the traditional horses that appear, almost like ghosts, in this swampy terrain. However, in the equine world, the Camargue horse has been recognized by the National Stud Farms since March 17, 1978 — a faithful, even-tempered, sturdy working animal. This horse is a rustic mammal that lives semi-feral within the marshes of the manades (ranches).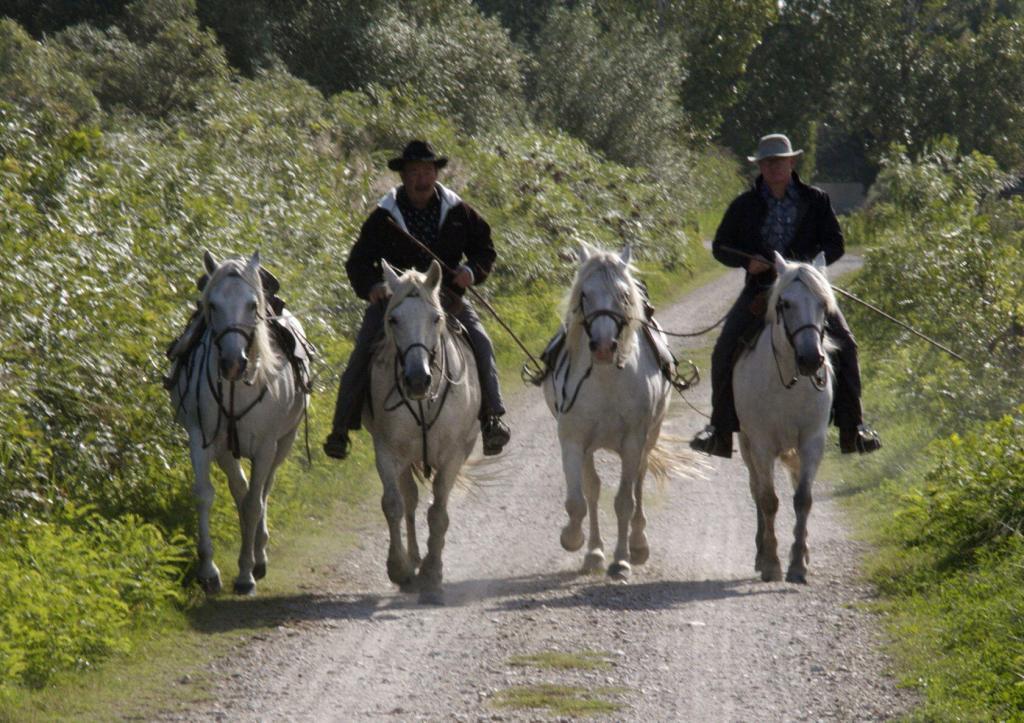 Typically, there are several broodmares to a single stallion and foals are born in the wild wearing strangely dark coats, which begin to fade after about three to four years. As yearlings, the foals are branded with the symbol of the manade and separated from their mothers. Then, at the age of three, the males begin training, which is a delicate operation for the gardians (cowboys) who must progressively gain the horses' confidence.
The Bulls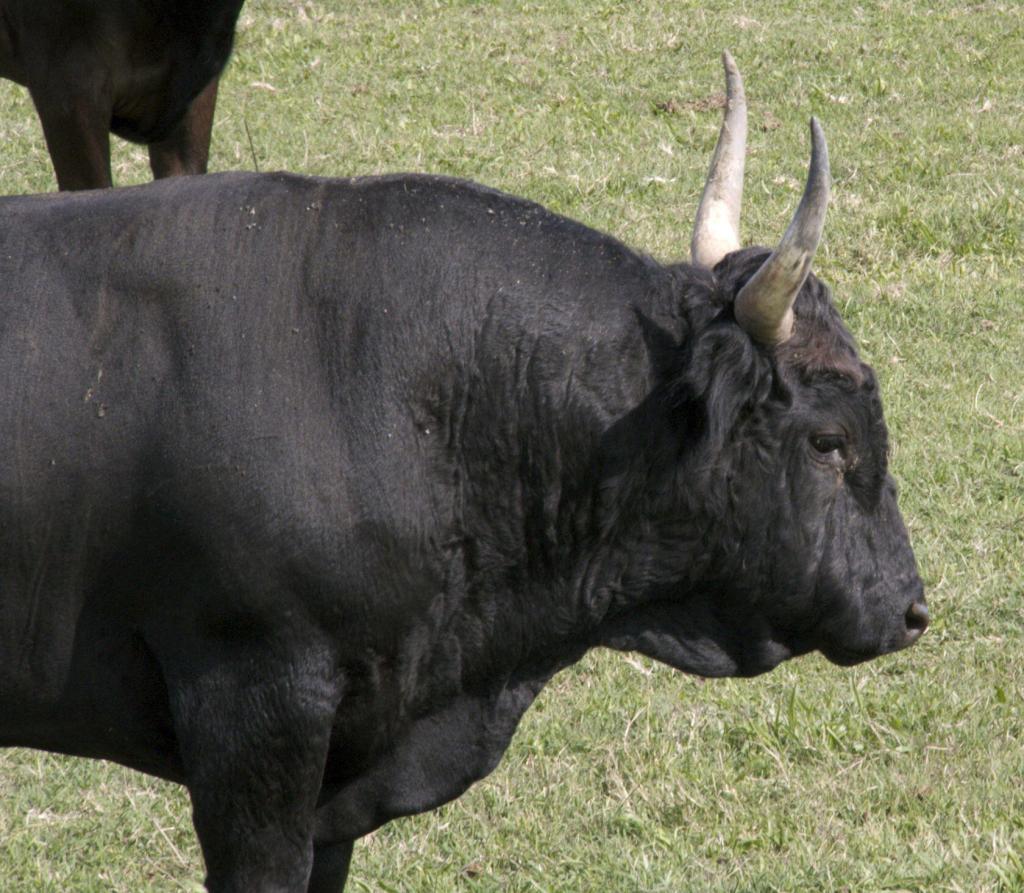 Black as the night, you do not want to meet this creature in a dark alley or tempt fate in the wilds of the Camargue. Bred for show or their meat taureaux (bulls) are never domesticated. The bulls destined for work – games in the arenas or runs in the streets – are identified early. The Camargue bulls (raço di biou) are stocky, never much higher than 4-5 feet, with long horns that point to the sky. Horns on Spanish fighting bulls point toward the earth.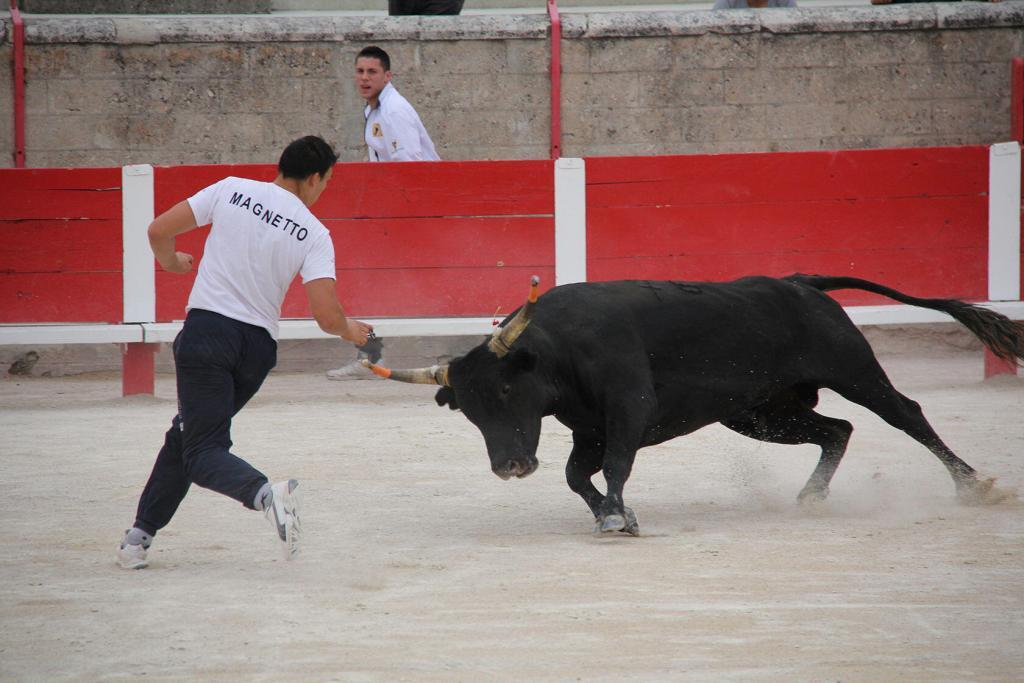 Similar to rearing the Camargue horses, with roughly 120 cowherds about 20,000 animals (2011 numbers), there is extensive breeding of bulls in the area. At a year old, the calves receive the ferrade (brand) of their manade. In the winter months, the animals grow a coarse coat to protect themselves against cooler temperatures; this tends to cover the mark. In addition, ear cutting is permitted so that the bulls are identifiable from a safe distance.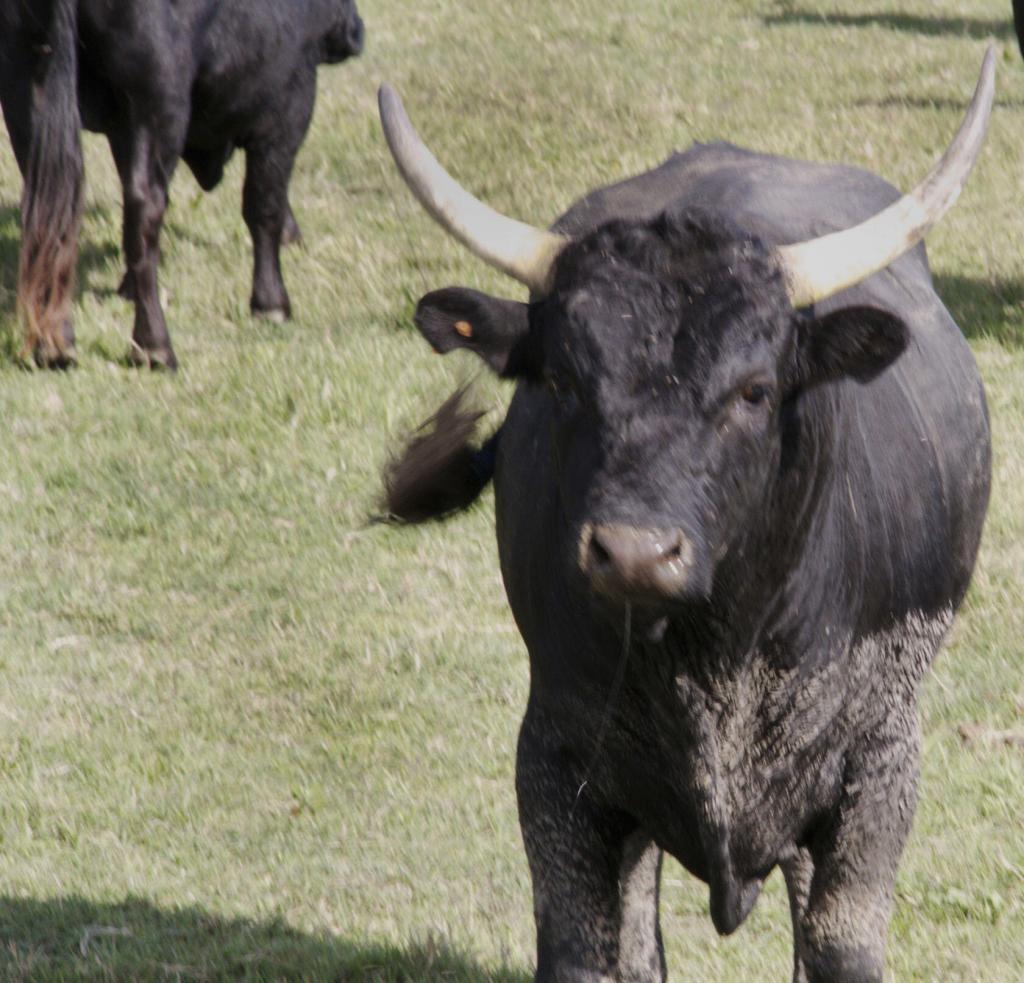 The meat "Taureau de Camargue" received the designation of origin (AOC) in the late 1990s. The animals feed exclusively on typical plants and grasses of the Camargue, never grain, resulting in a lean, organic protein.
Wine, sand, beaches and salt. Many more reasons to visit the Camargue.
All rights reserved. Perfectly Provence articles and other content may not be published, broadcast, rewritten (including translations into other languages) or redistributed without written permission. For usage information, please contact us.
Syndication Information
Affiliate Information
As an Amazon Associate, this website earns from qualifying purchases. Some recipes, posts and pages may have affiliate links. If you purchase via these links, we receive a small commission that does not impact your price. Thank you in advance for supporting our work to maintain Perfectly Provence.