Valentines Gift Guide Inspired by Provence
Valentines Gift Guide
There is no reason to wait for February 14th to show your affection. However, not acknowledging Valentine's Day might not be a solid love strategy. So, to help with your shopping, we have pulled together this Valentines Gift Guide with suggestions that won't break the bank and are almost as good as a trip to Provence.
In addition, read about foods that may have aphrodisiac effects, and enjoy a few recipe ideas for a romantic evening.
Disclaimer: Some of these products include affiliate links, and the website earns a small fee from qualifying purchases. However, that does not impact your price. Thank you in advance for supporting our work to maintain Perfectly Provence.

Valentines in France
Saint Valentine, a Christian martyr and patron saint of lovers, epileptics and beekeepers, died in the 3rd century in Rome. La fête de Saint Valentin on February 14th has historical and religious roots in France. In the middle ages, the belief was that birds started mating in the middle of February. The card or love note originated when the captured Duke of Orleans wrote a poem to his beloved wife while imprisoned in the Tower of London.
A couple of French customs are now either illegal or replaced by mobile phones and SMS messaging. For example, the lovely old tradition of exchanging beautiful handwritten cards with love notes – cartes d'amitiés, may not have been specific to Valentines but has undoubtedly been replaced by today's chat rooms and instant messaging. The other once-popular ritual in France, now outlawed, was the loterie d'amour.
Today, in most parts of the western world, it is customary to celebrate February 14th with a romantic gesture or present so, here is our gift guide:

Breakfast in Bed
Why not start her day with breakfast in bed? The founder of French Address sourced this beautifully handcrafted wicker serving tray from an artisan in the French Alps. Wickerwork is one of those traditional artisan crafts in France, and there are less than 300 artisans today. The tray is made with organic white wicker and with orange leather handles.

A French Gift Box
Because travel is not always possible, you can still give beautiful artisan keepsakes from French manufacturers with My French Country Home Box, a curated subscription box. Sharon Santoni's passion for sharing favourite brands and ideas inspired the box concept. In addition, she wants to connect smaller French businesses and artisan creators with a broader audience. Santoni and her team curate a thematic collection of made-in-France luxury products every quarter. Past boxes have included "Summer in Provence" and "Christmas in Paris."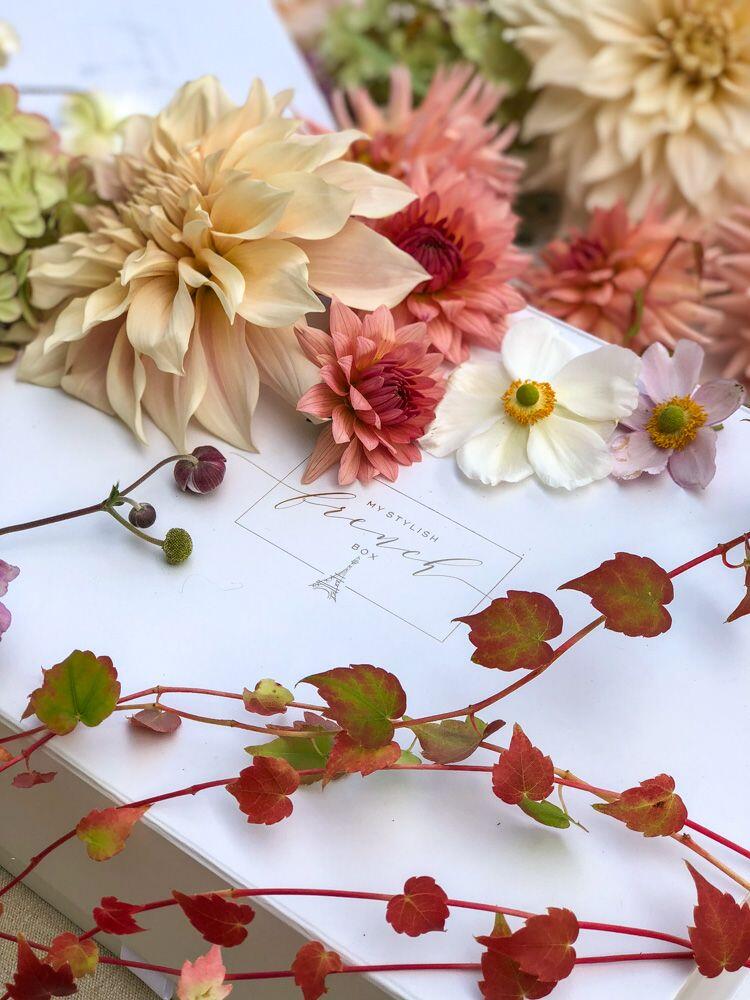 French Favourites Collection Box
Annette Charlton is the founder of My French Collection Box, a series of beautifully wrapped curated collections that bring French decorative style to your doorstep quarterly. During Annette's travels in France, she has built up a network of artisans, small businesses and contacts that she works with while creating these boxes destined for lovers of the French lifestyle worldwide. The March 2022 box is 'French Favorites', a (still secret) collection of gorgeous lifestyle products for beauty, interiors, gardens and the art of the table.
Order today and take advantage of a reader's discount of 10% discount with this code N3P34ZYN.

A Table for Dinner
There is nothing like elegant table settings to set the mood. Provencal fabrics – les Indiennes – are available in various colours and patterns. In addition, there are table runners, placemats, tablecloths, and napkins to create your art de la table from playful to sophisticated. In addition, the team at Remember Provence has created some special gift packages (see the selection here).

Romantic Lighting

Created in 2012, Rose et Marius is, above all, a love story between Magali Fleurquin-Bonnard and Provence. By summoning her childhood memories in the Provencal country house of her grandmother Rose, the young designer takes us on a unique olfactory journey. These scents of the South, reminiscent of walks at a time when the hill exhales the vapours of the earth, imprinted on Magali's memory. Explore the exquisite Rose et Marius candle collection, chosen by the French President for outstanding quality.

These mini scented candles – lampions – are just as beautifully crafted as the larger format. Purchase individual fragrances according to your tastes or select a package of three. Rose et Marius is offering readers a discount of 15% until February 14th. Use this code at checkout 15-SVAL.
A Painting Weekend
When the world pivoted to Zoom in the last two years, so did artist Jill Steenhuis. She now offers 2 ½ day online oil painting courses a few times a year. These interactive sessions are open to anyone regardless of their level of painting experience. During the workshops, Jill provides an overview of colour theory, mixing a harmonious paint palette, and working with oil paints. You will have completed 2-3 paintings by the end of the class.
The first workshop of 2022 is on February 12, 13 & 19. This painting weekend might be the perfect gift for that creative person. For more details and to book a spot, please follow this link.

Beautiful Her
Because the northern winter can be rough on your complexion, our friends at the Okanagan Lavender & Herb Farm offer a 20% discount on their Rosehip Oil for our Canadian readers.

Brighten and revitalize dull and tired skin with our luxurious, vitamin-rich, farm-infused Rosehip Oil. High in the essential fatty acids that promote cell regeneration and tissue healing, rosehip oil has traditionally been used to fade scars and stretch marks, ease under-eye puffiness, and restore rough skin patches. The addition of this Okanagan Farm's pure lavender essential oil makes it deliciously sweet and delicately floral in the aroma while further enhancing the therapeutic benefits to the skin. Order Rosehip Beauty and use the ROSELOVE20 discount code at checkout. Please note shipping is only available to Canadian customers.

L'AUGUSTE Provence is a French brand created by a trio of founders. Everything starts with the one-of-a-kind watercolours paintings by Laure, one of the founders. Once finalized, her designs are then printed on textiles for accessory creations at their workshop in Provence. This little beauty kit, "Ceres", is a refined gift idea, unique and entirely made in France. As a bonus, from Provence, the beauty kit contains a small sachet of organic lavender.

Romantic Fragrances
Luxury Perfume: Rose et Marius is a luxury perfume house and home décor brand based in Aix-en-Provence. Founder Magali Fleurquin-Bonnard's inspiration for the exquisitely designed product line originates from childhood memories at the family's country home. Rose et Marius makes 90% of its creations in Provence. The company works with exceptional artisans whose knowledge passes from generation to generation. Rose et Marius received the precious label of Craftsmen of Art, which recognized the quality of their artisanal and handmade collections. Use this code at checkout 15-SVAL for a 15% discount before February 14th.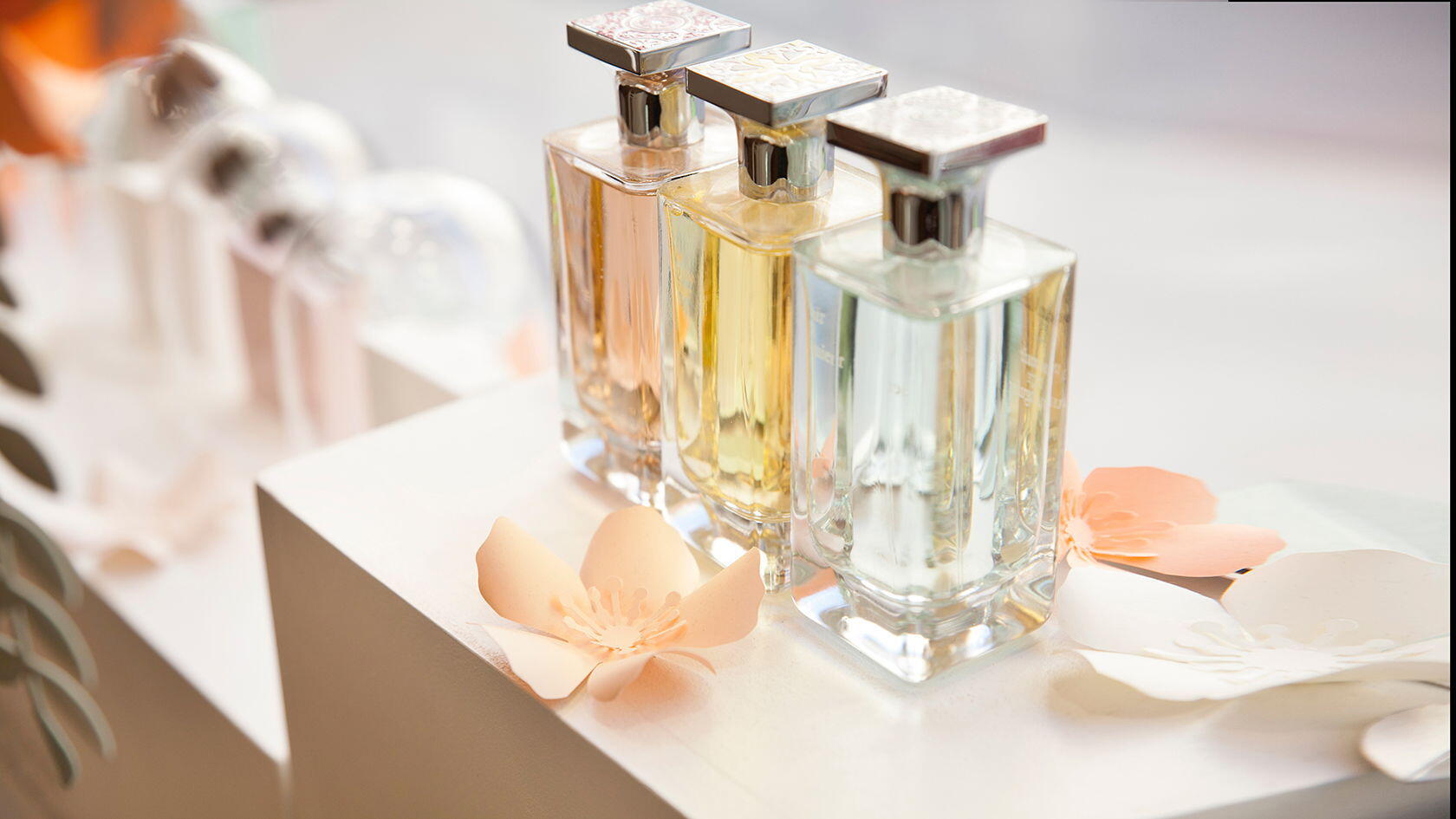 Happy Valentines Day!
All rights reserved. Perfectly Provence articles and other content may not be published, broadcast, rewritten (including translations into other languages) or redistributed without written permission. For usage information, please contact us.
Syndication Information
Affiliate Information
As an Amazon Associate, this website earns from qualifying purchases. Some recipes, posts and pages may have affiliate links. If you purchase via these links, we receive a small commission that does not impact your price. Thank you in advance for supporting our work to maintain Perfectly Provence.