Living in St Remy de Provence in the Alpilles
They fell in love with the South of France, although apparently not at first sight. It took 20 visits to Provence before Keith, and Val Van Sickle decided to make the region their part-time home. The couple's home is near San Francisco in California's Silicon Valley. However, a contract assignment in Switzerland changed their outlook about living in Europe. Once the work term ended, they were determined to find a way to recreate the experience.
Success!
For the last decade, they spend a few months living in St-Remy-de-Provence and exploring the Alpilles, the nearby villages, and everything the area offers.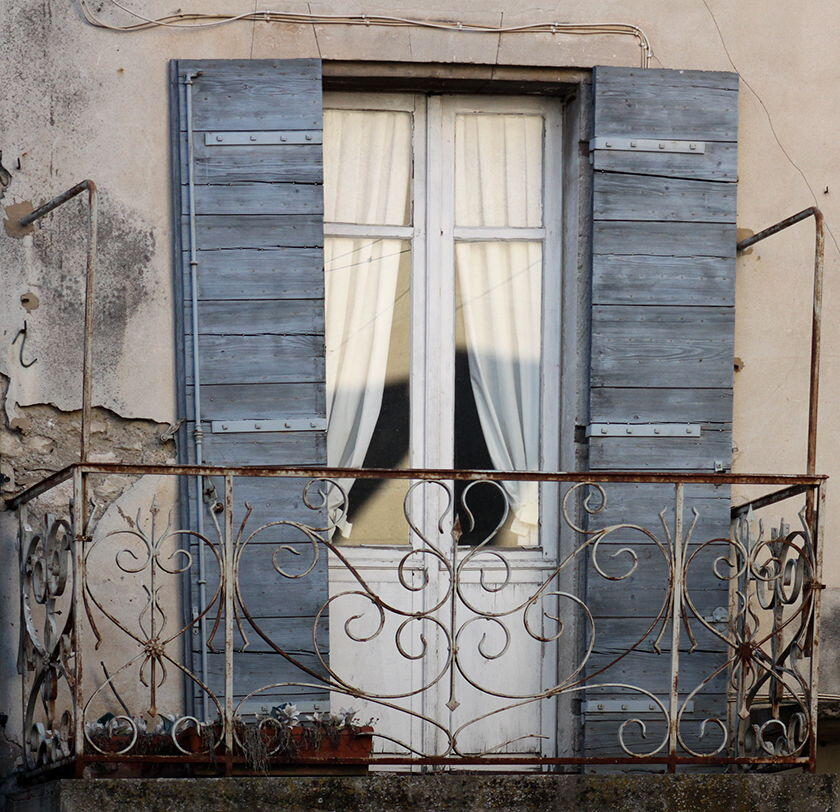 Keith has written two books about their time in France One Sip at a Time, Learning to Live in Provence and Are We French Yet? Keith & Val's Adventures in Provence (also available in an audiobook). Both books are delightful reads about their challenges with a new culture and struggle to learn French. The Van Sickles continue to embrace their life in France, laughing at their missteps along the way. Please read our book reviews here and here.
Discover Keith and Val's suggestions for visiting St-Rémy-de-Provence below.
---
Living in St Rémy
Tell us a bit about where you live in Provence?
My wife and I live part of the year in St-Rémy-de-Provence, a lovely town about 20 minutes south of Avignon. We find St Rémy is the ideal size because it's large enough to have a variety of shops and restaurants, yet small enough that we can walk across it in a few minutes. And it's a town that rewards strolling—the village center is off-limits to cars, so it's easy to wander the cobblestone streets, popping in and out of the many charming shops.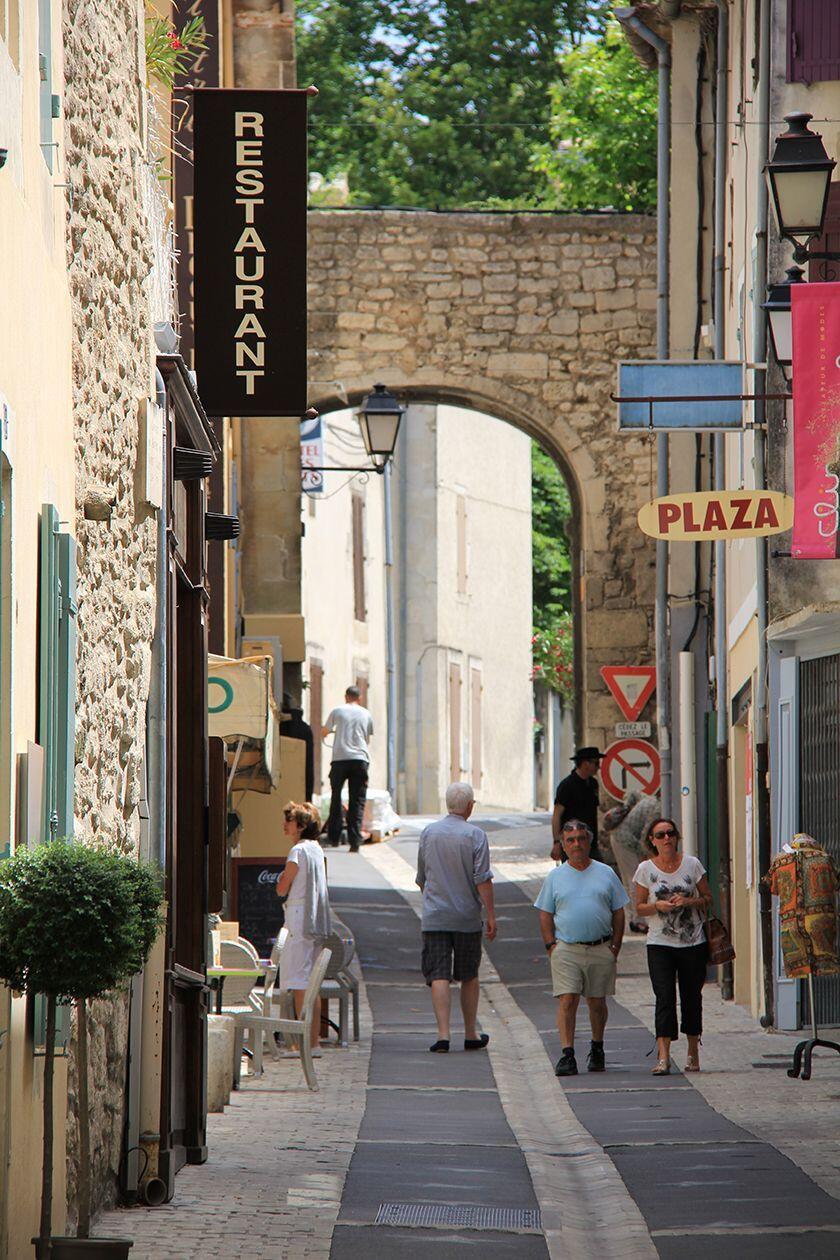 St Rémy has a rich history as the place where the medieval seer Nostradamus was born and where Vincent Van Gogh painted masterpieces like Starry Night. It sits at the foot of the Alpilles Mountains, so it's easy to find gorgeous places to hike and bike. And there are things to explore all around St Rémy, like the ruins of Roman cities and ancient fortresses perched on rocky mountaintops.

I think the locals appreciate that it's a real French town. Of course, it's busy with tourists in the high season, but it is far from a tourist town. Surrounded by agricultural lands, you will occasionally see someone riding a horse or driving a tractor through town. St Rémy does a brilliant job of maintaining its traditions, like the sheep that parade through town once a year or the abrivados where French cowboys show their stuff. And while there is plenty to do in town, if you would like the beauty and solitude of a substantial nature preserve, there's one right next door—we go there often for hiking and biking.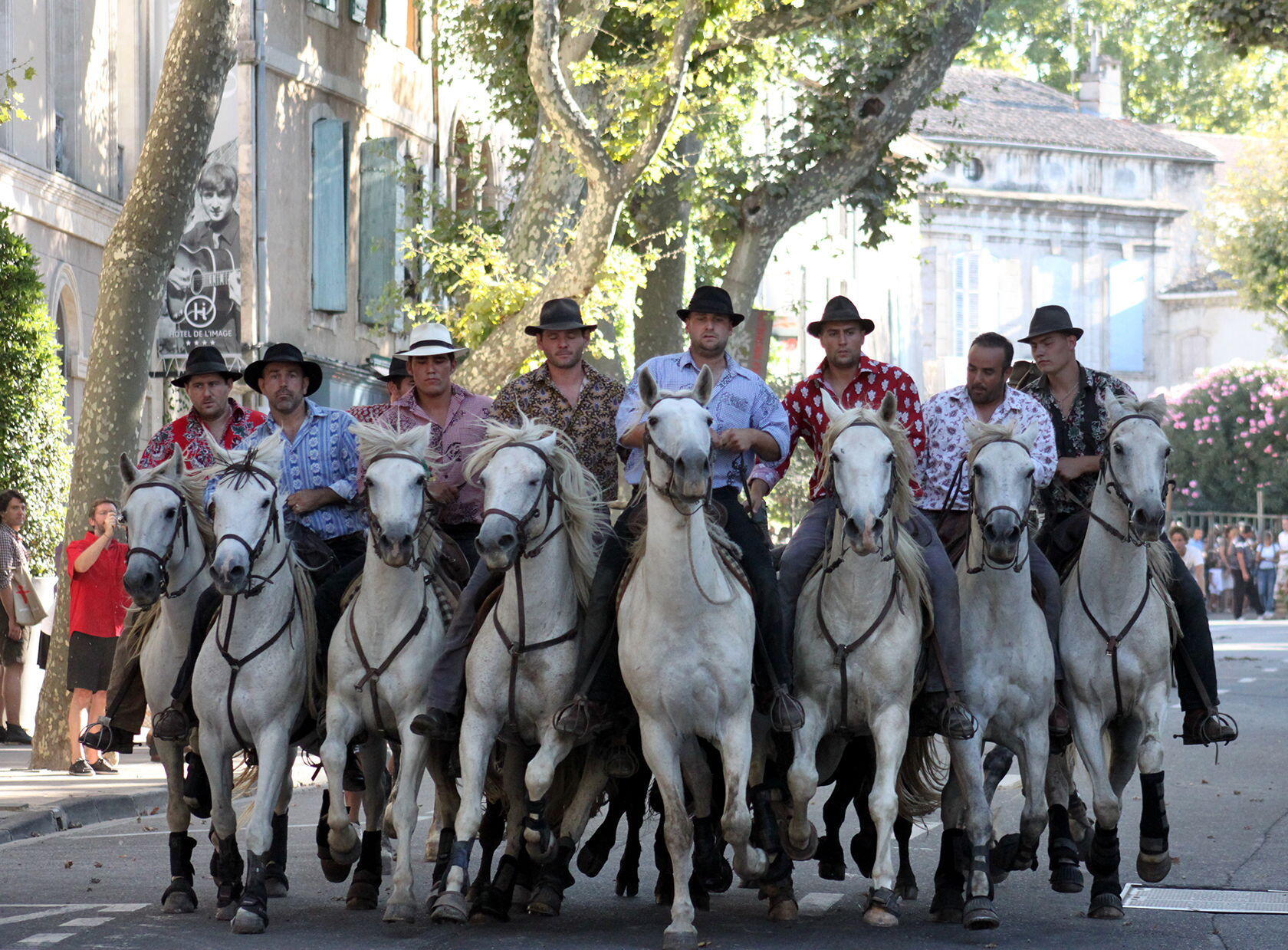 The market in St Rémy is the largest in the Alpilles, and it should be on your "must-visit" list. The big market is on Wednesday mornings, and there is a smaller one on Saturday. Parking is minimal, so check here for Keith's tip about the secret parking lot that locals use.
Do you have a favourite market stall? In the center of town is a big square in front of the mayor's office. Some of our preferred vendors are there, and our very favourite is the one selling all kinds of olives. He also has delicious spreads like tapenade and pistounade, plus nuts and dried fruits. And one of his specialties is pickled garlic, which might sound unappealing but is actually very tasty. Put out a bowl of these at your next apéro and watch them disappear!
Why (in your opinion) is St Rémy an excellent place for someone to visit?
St Rémy is a great place to visit because not only is it a terrific place to spend a few days, it's also an ideal base for a visit to Provence. For those who would like to see some of the best that Provence has to offer, here is my suggestion for a week-long itinerary.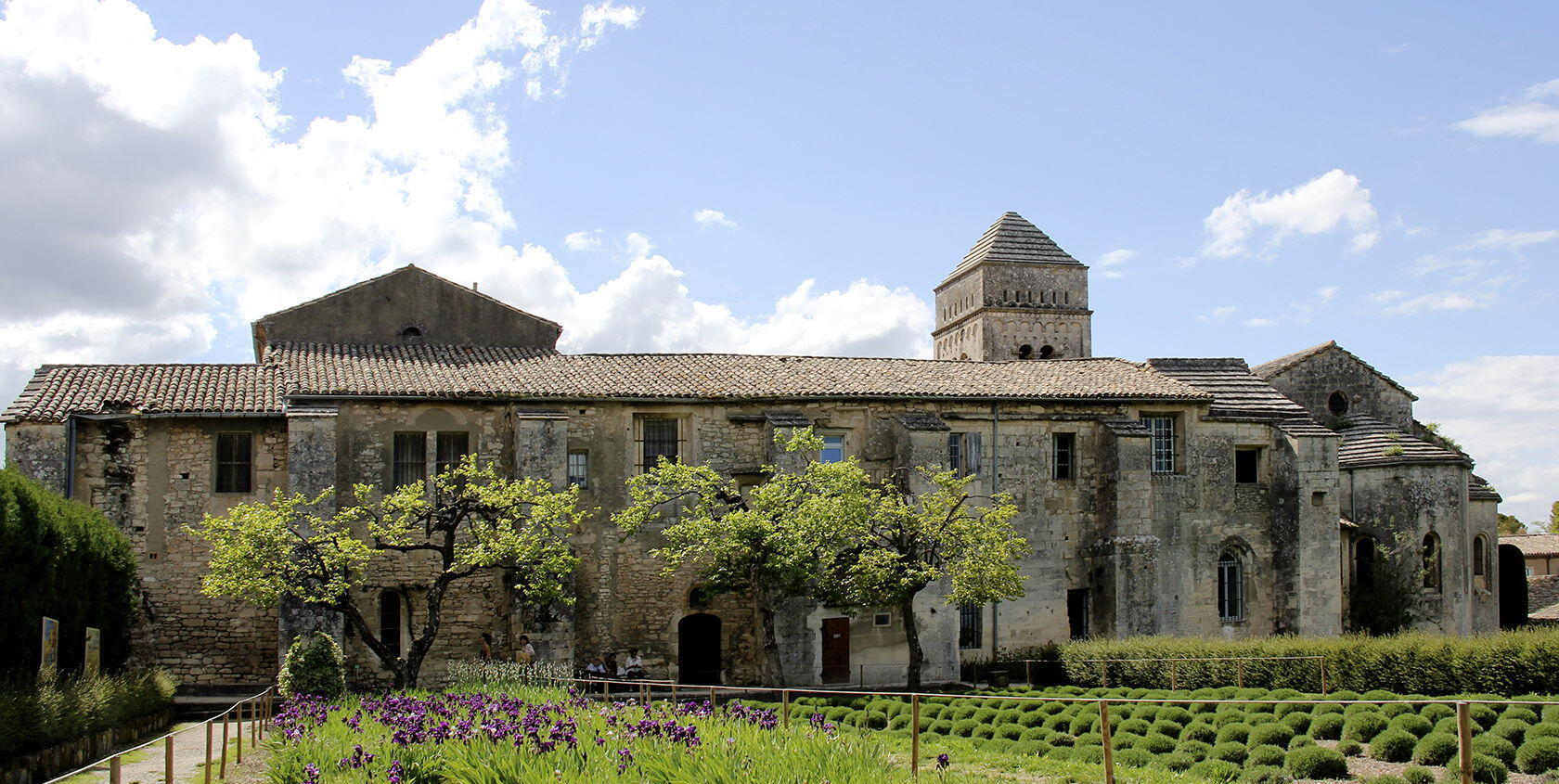 Is there a must-see attraction in St Rémy?
Art fans should visit the Saint Paul Monastery (Saint-Paul de Mausole), where Van Gogh lived when he was treated for mental illness. You can still see his room the way it was when he lived there—I like looking out his window and imagining what his thoughts were when he did the same. For fans of Roman history, there are the well-preserved ruins of the city of Glanum and, next to it, two towering Roman monuments. And a few minutes outside of town is the Carrières de Lumières, a magical sound-and-light show—inside a mountain!—that is one of the most popular attractions in Provence.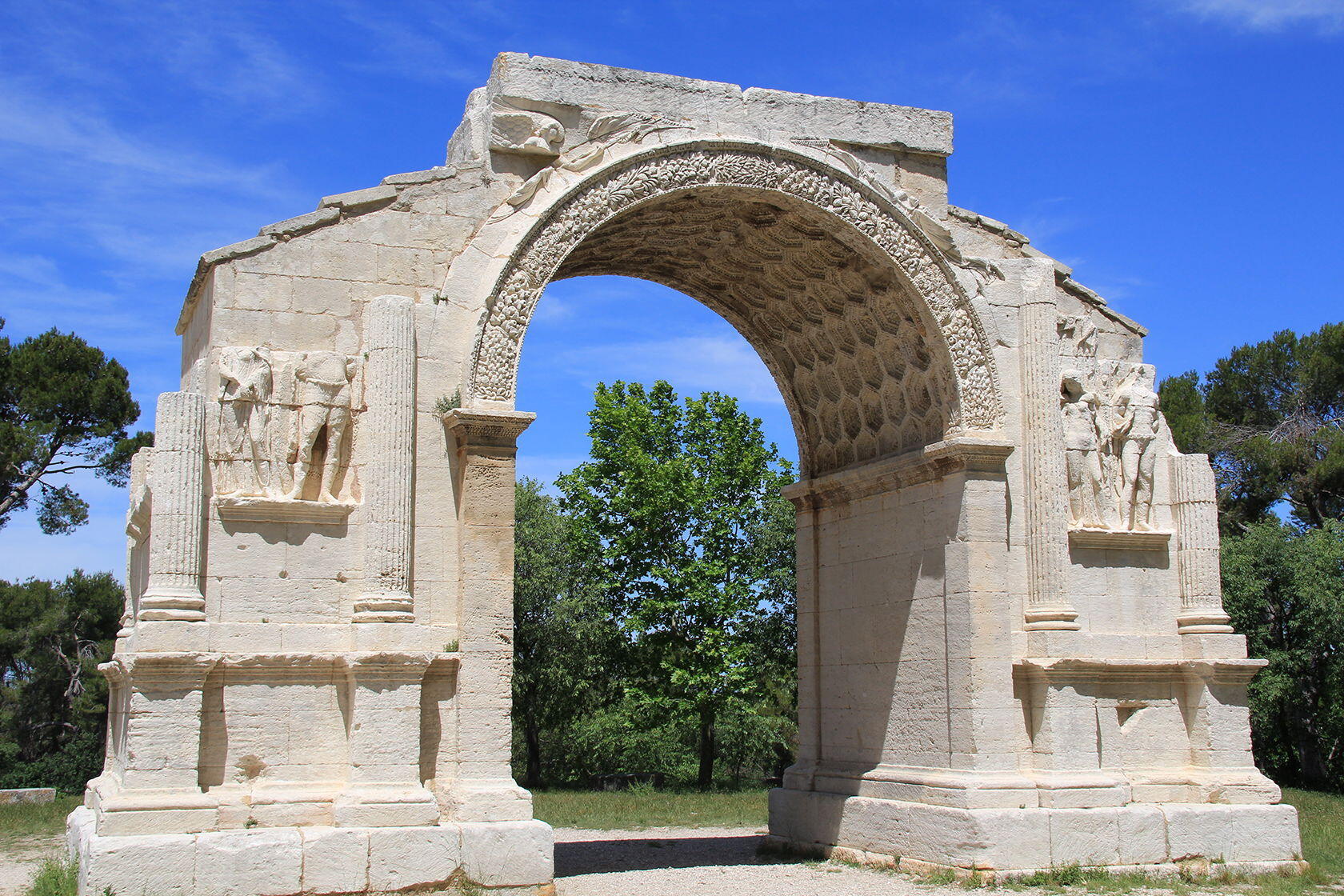 Eating and Drinking in Town
Where do you go for coffee?
For a morning coffee, it would be Café de la Place, near the carousel. You can sit indoors or out and watch the locals come and go, greeting the servers with the traditional three kisses on the cheek. Our favourite is to have our coffee with a tartine, sliced baguette with butter and jam.
Another good choice for coffee is the Grand Café Riche, next to the church. It's especially convenient on market days because it's right in the center of the action.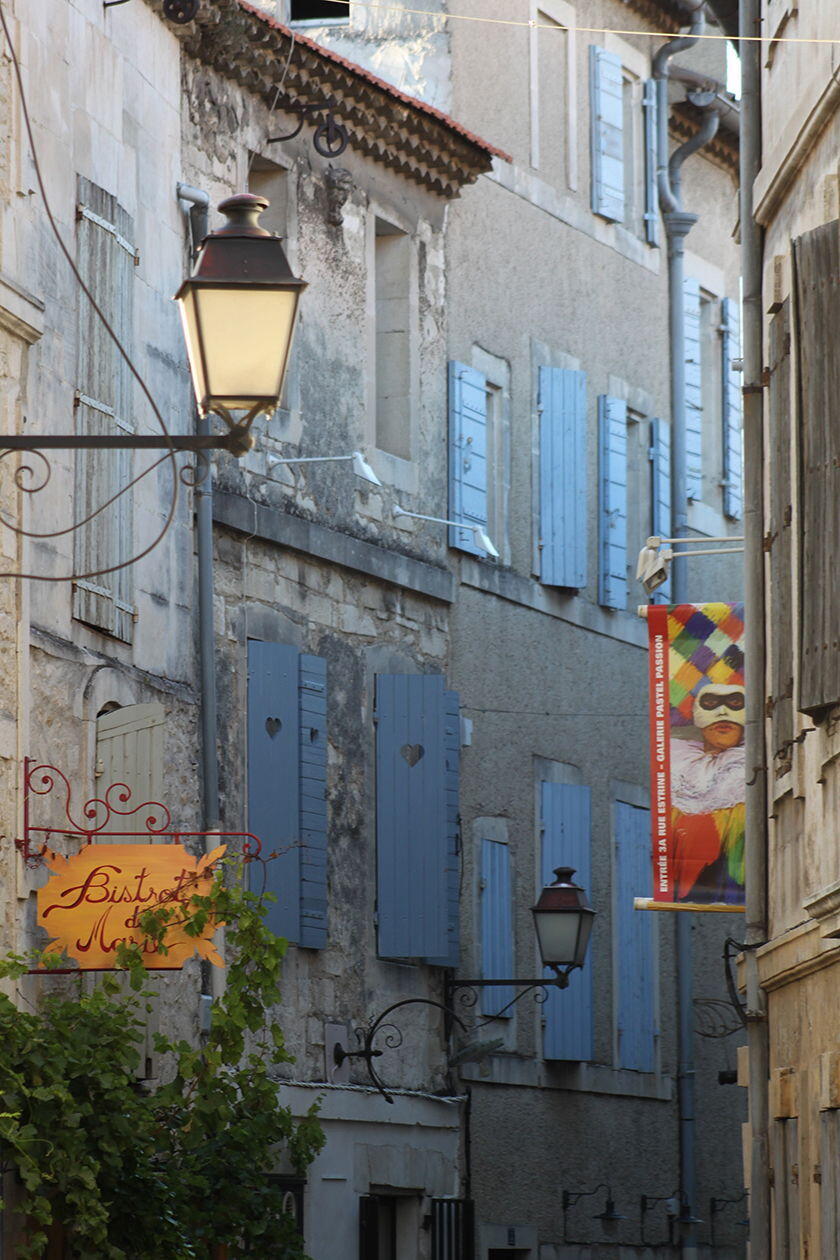 Do you have a favourite bakery?
It's at 23 Rue Carnot, but you won't find a name, it just says Boulangerie Patisserie. It's a mom-and-pop place that can't be bothered with fancy signs. Their baguettes are wonderful! And just a few steps away is Michel Marshall, famous for its pastries.
Where do you recommend for a casual lunch with friends?
Ô Caprices de Mathias is my favourite. It's on the outskirts of town, and you can sit outside and right in front of you is a big field with horses grazing in it. Behind the horses is a backdrop of the Alpilles Mountains and, peeking up from behind some trees, one of the towers of the Saint Paul Monastery. Chef Mathias is a master, and his fixed-price lunches may be the best deal in town.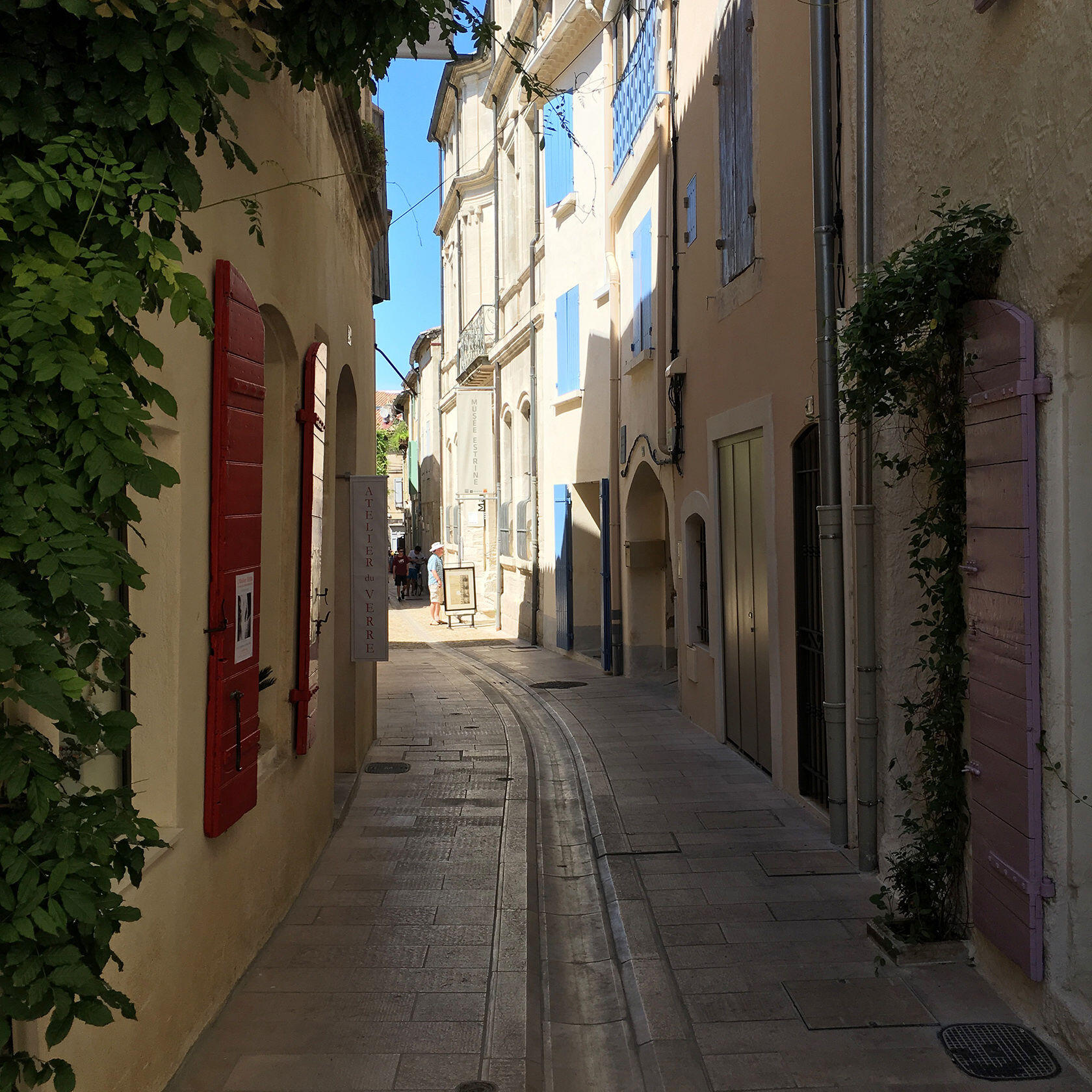 Where is your go-to spot for an apéro?
That would have to be the Bar-Tabac des Alpilles, very popular with locals. There are outdoor tables or the indoor area with walls that swing open on warm days. They also serve full meals so you can go straight from apéro to dinner if you like.
What is your top pick for a romantic dinner?
There's nothing better than eating outdoors on a warm night at Le Château des Alpilles. It's a beautiful 19th-century château surrounded by extensive grounds, full of lawns and gardens and majestic plane trees. You dine in front of the château, under the plane trees, watching dusk turn to night as candles glow on the tables. The food is top-quality and the whole experience makes for a memorable evening.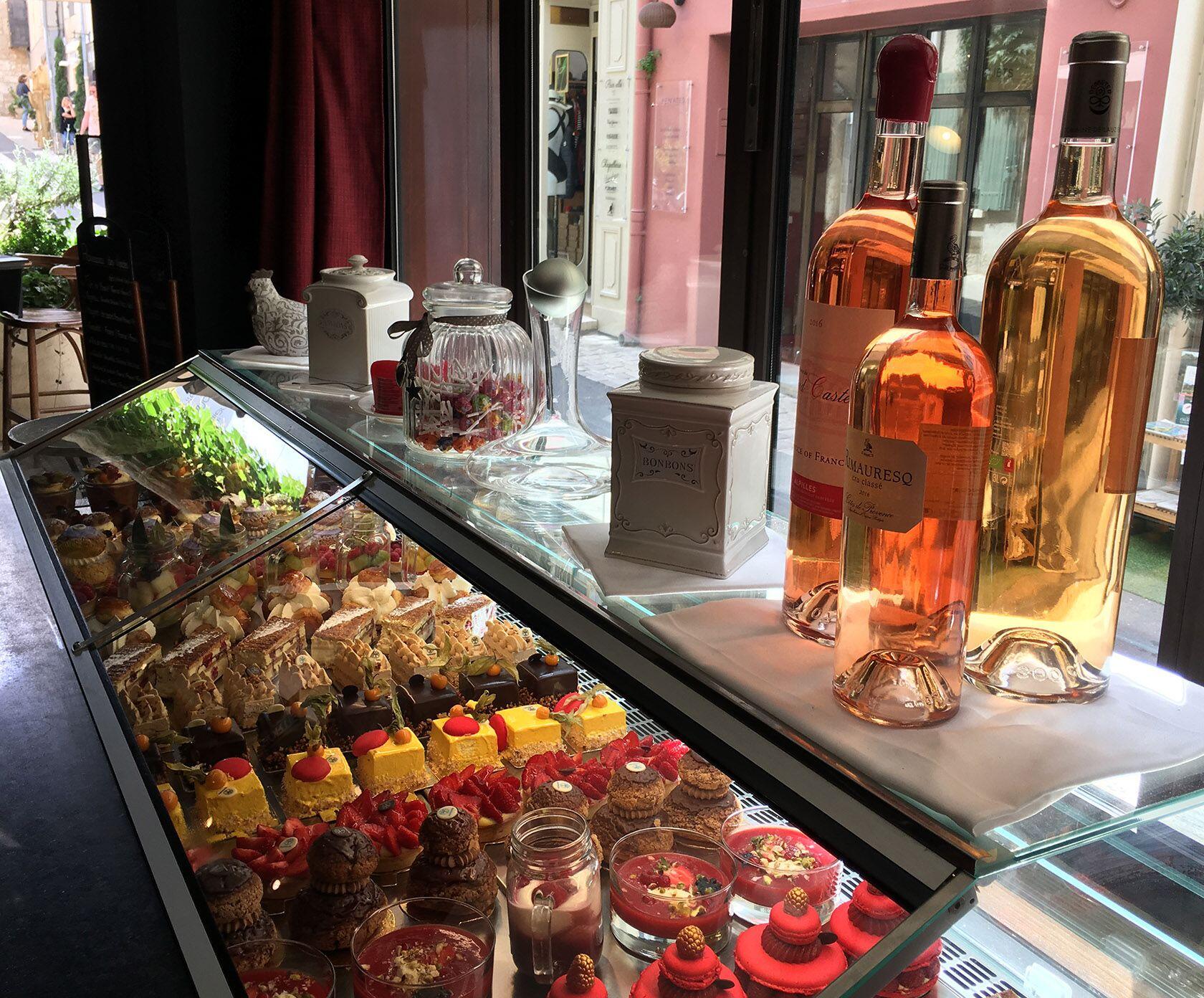 Where do you like to go for dinner with friends?
L'Aile ou la Cuisse has consistently good food, and I love the way you get to pick out your dessert from a big display case in the front. A La Table de Nicolas is another favourite with great food, including takeout (a rarity in France.)
Touring Provence from St Rémy
What is the best day trip from St Rémy?
For history lovers, there is the papal city of Avignon, where the popes lived for about a century. The papal palace is a big attraction. And a bit to the west of Avignon is the Pont du Gard, a Roman aqueduct that's as tall as an 18-story building. Combine both into a memorable day trip. For those who want to see the hilltop villages and lavender fields that Provence is known for, there is the Luberon Valley, made famous by Peter Mayle's book A Year in Provence.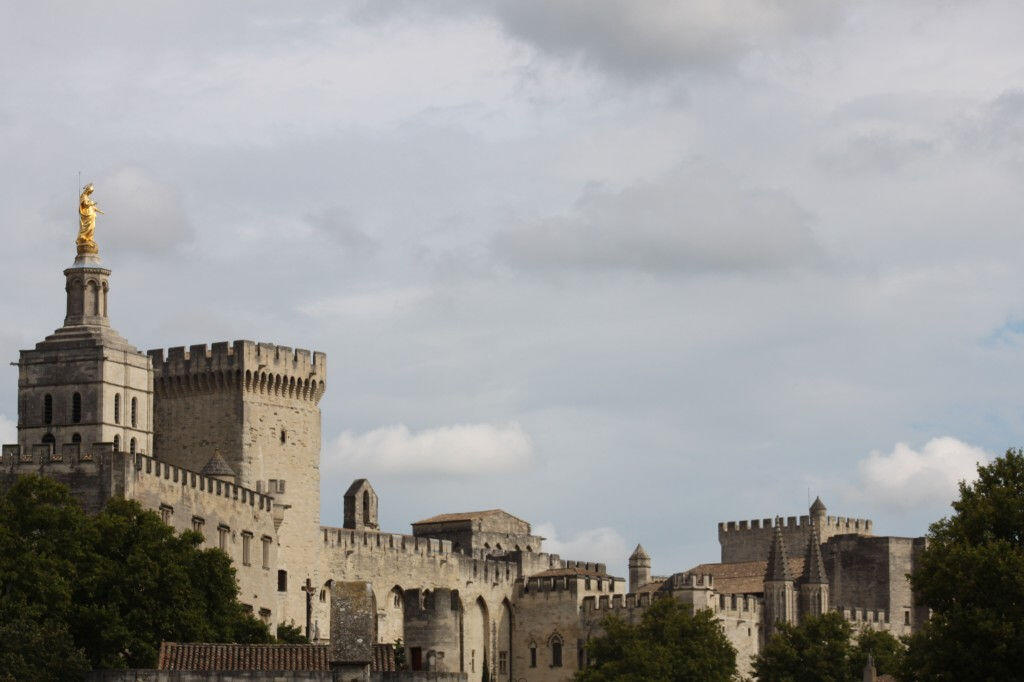 Where to Stay in St Rémy
If money was no object, where would you recommend staying?
If money were no object, I would stay at the Château des Alpilles (see above). And, I would eat there every night!
Where do you recommend for comfortable accommodation?
While I haven't stayed there, the Hotel Gounod has a good reputation and an ideal location.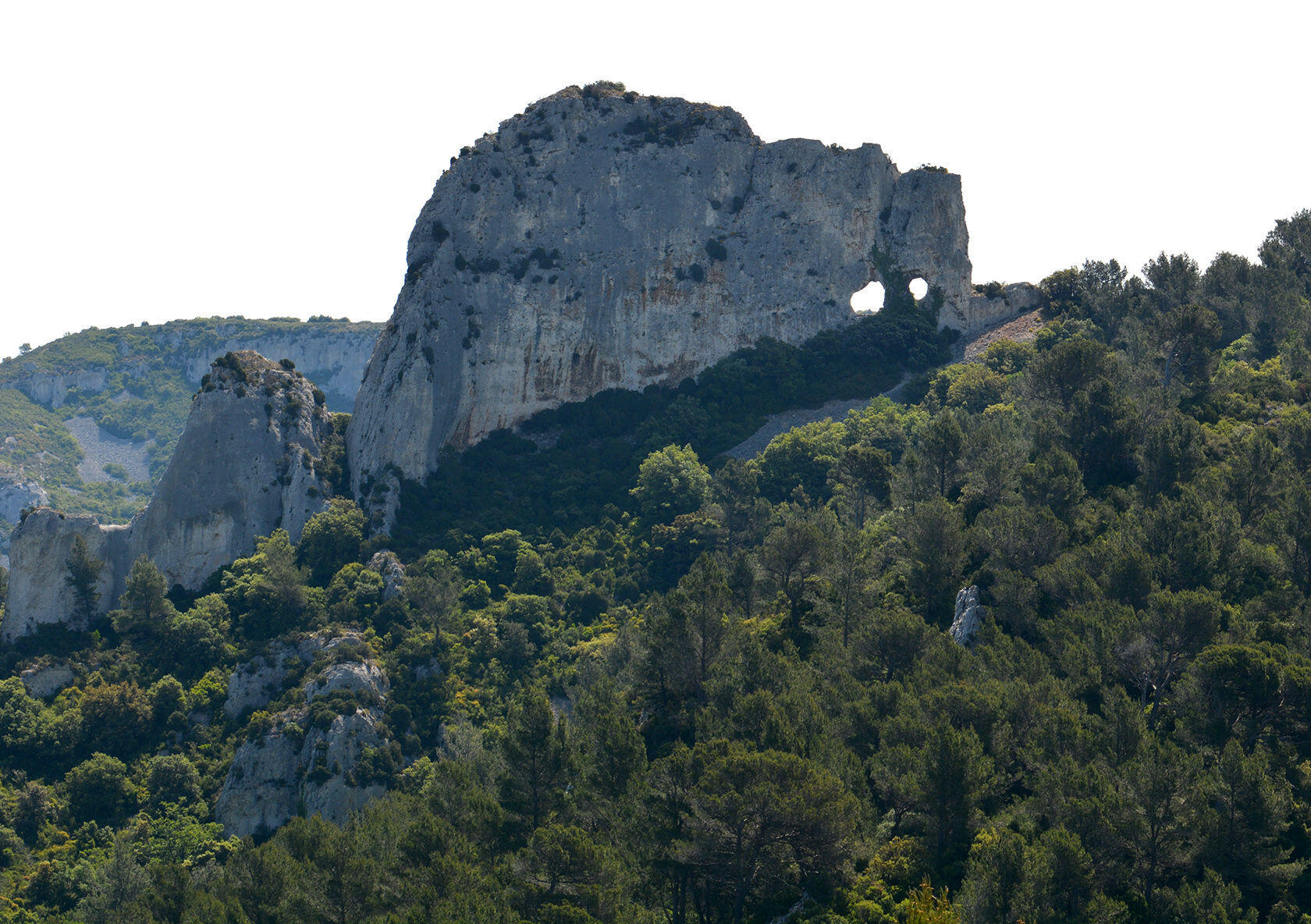 Any last comments on why someone should consider visiting St Rémy?
It has all the things that you look for in a Provençal town—shady squares, winding cobblestoned streets, fascinating historical sites, and great restaurants. Situated by vineyards and olive groves and right next to a small mountain range that is perfect for hiking and biking. It's a paradise for outdoors lovers. St Rémy is an ideal location as a base for travelling throughout Provence on day trips.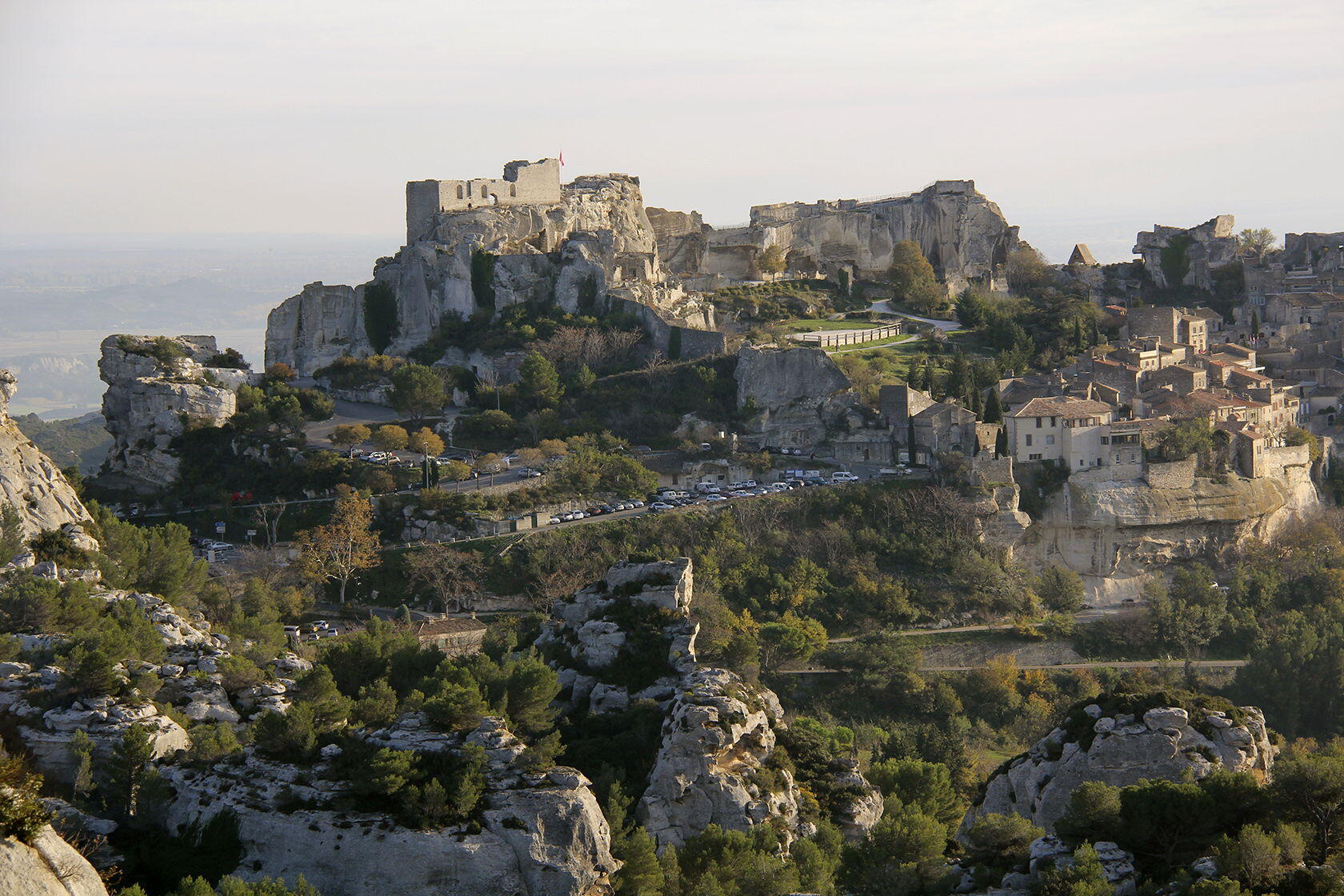 All rights reserved. Perfectly Provence articles and other content may not be published, broadcast, rewritten (including translations into other languages) or redistributed without written permission. For usage information, please contact us.
Syndication Information
Affiliate Information
As an Amazon Associate, this website earns from qualifying purchases. Some recipes, posts and pages may have affiliate links. If you purchase via these links, we receive a small commission that does not impact your price. Thank you in advance for supporting our work to maintain Perfectly Provence.