One Sip at a Time a Journey from Silicon Valley to St Remy de Provence
It took 20 visits to Provence before Keith Van Sickle and his wife decided to make the region their part-time home. A Northern California native, Van Sickle spent his early years on an island in the San Francisco Bay – Alameda, California. "It's a sleepy town, an oasis of 1950's America in the middle of a bustling metropolitan area."
At college in England, the non-technical classes sprinkled between his engineering course load sparked Van Sickle's interest in European history and literature. As a result, he took advantage of his study years in the United Kingdom to fully explore Britain, Wales, and Scotland. These early hitchhiking adventures inspired a backpacking trip around the world years later.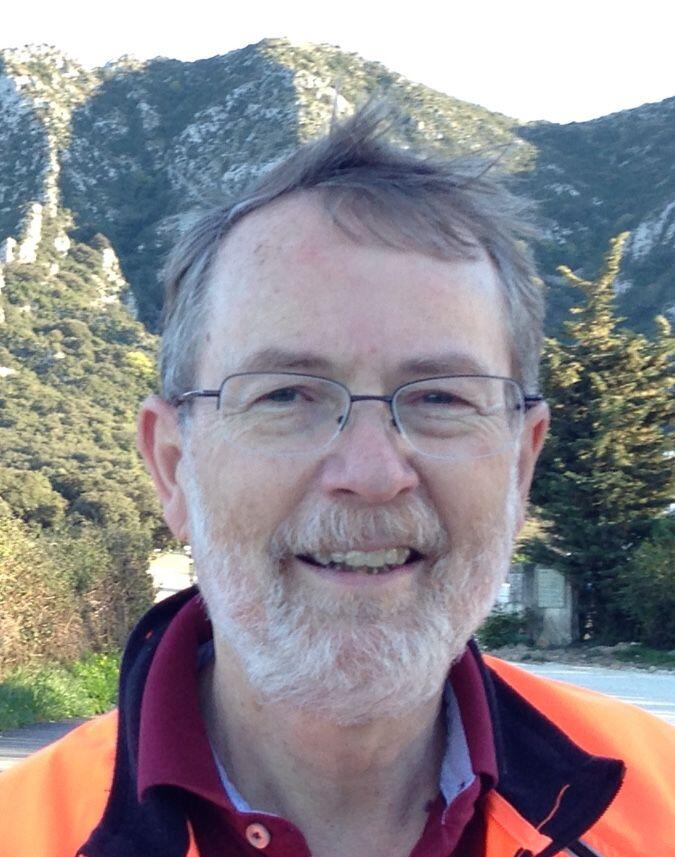 Van Sickle describes himself as a technology industry veteran, which could mean any number of things for someone residing near Silicon Valley. The high-tech industry guided his entire career, including his last position as the CFO at a start-up developing technology for semiconductor designers. "The product was so geeky that I still don't quite understand what we did."
The couple's first trip to Provence was in 1994 while on an expat work assignment in Switzerland. He shared that they fell in love with the South of France immediately. The couple returned to the United States, longing for another international experience, which they have created by splitting their time between California and Saint-Rémy-de-Provence.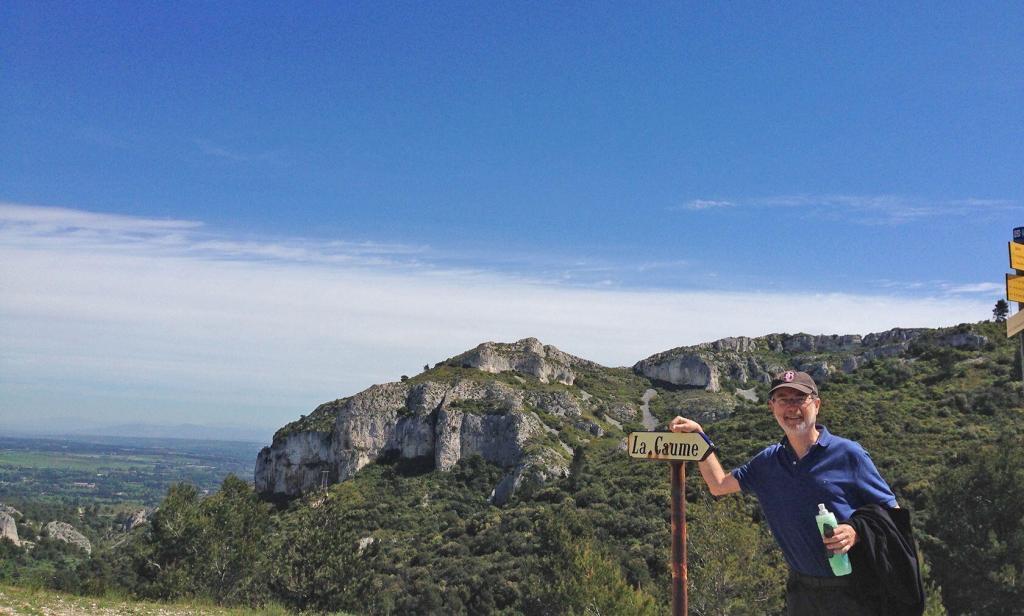 How did you choose Saint Remy from all the possible alternatives in Provence?
We knew we wanted to be in Provence, so we tried several areas – near St Remy, Aix-en-Provence, and Avignon. We liked St Remy because it's big enough to have many shops and restaurants, but small enough to get everywhere on foot. We love it for hiking, biking and the many small wineries in the area.
We have rented the same house in St Remy for several years, one with a lovely yard for our dog. St Remy is a beautiful, pleasant town, as is the surrounding area, and many of the leading Provence tourist sites are within an hour's drive.
What are the top five things you recommend to visitors to do while in the Alpilles?
There are exciting and well-known local attractions like the Roman ruins at Glanum. In this Saint-Paul-de-Mausole monastery, Van Gogh spent his year in the mental hospital, the Wednesday market in St Remy and the nearby hilltop fortress city of Les Baux.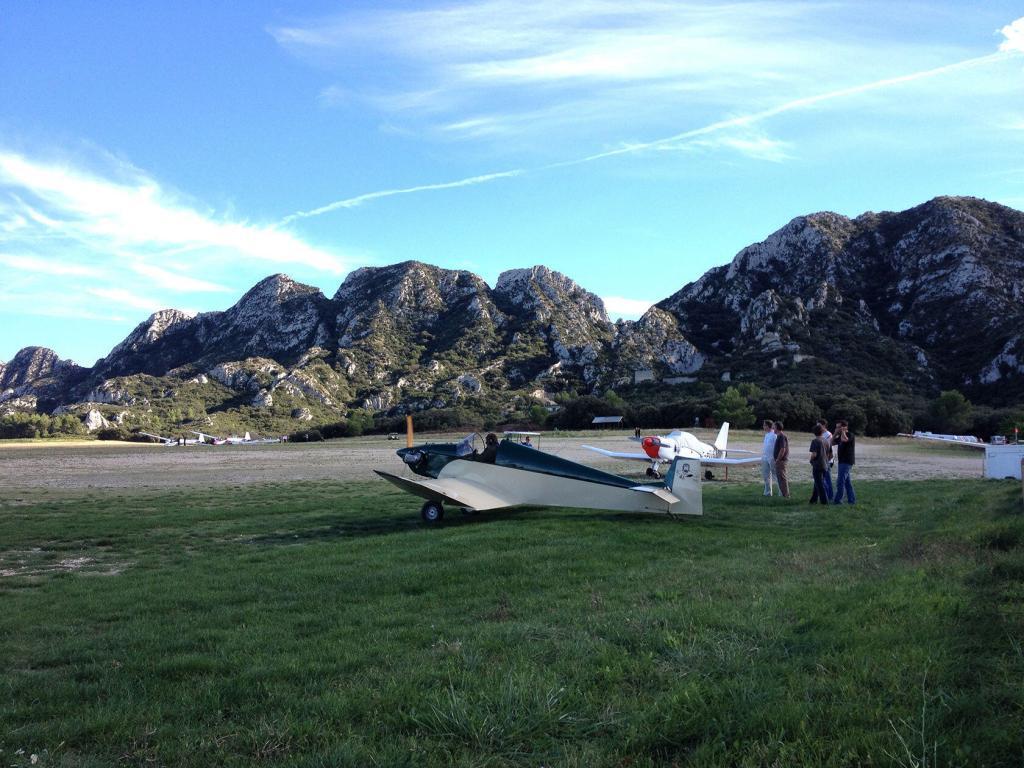 Some of my personal and less well-known favourites are these.
The sound and light show at the Carrières de Lumiéres. It is beautiful and magical – like nothing else on Earth.
Hiking to La Caume. You walk high in the Alpilles and have incredible views in all directions. Sometimes you pass a shepherd with his flock. It's an easy path that starts at the parking lot on the road between St Remy and Maussane (at the highest point).
Tasting and buying the local olive oil, which is some of the best in the world. My favorite is Mas des Barres near Maussane.
Watching the small planes and gliders take off and land at the aérodrome outside St Remy. Right next to it, nestled at the base of the Alpilles, is the Château Romanin winery, with excellent wines and a beautiful tasting room.
The couple does speak French now, although that was not the case when they first embarked upon their Franco-American lifestyle. Enjoy Keith's amusing post about learning a new language in his 50s here.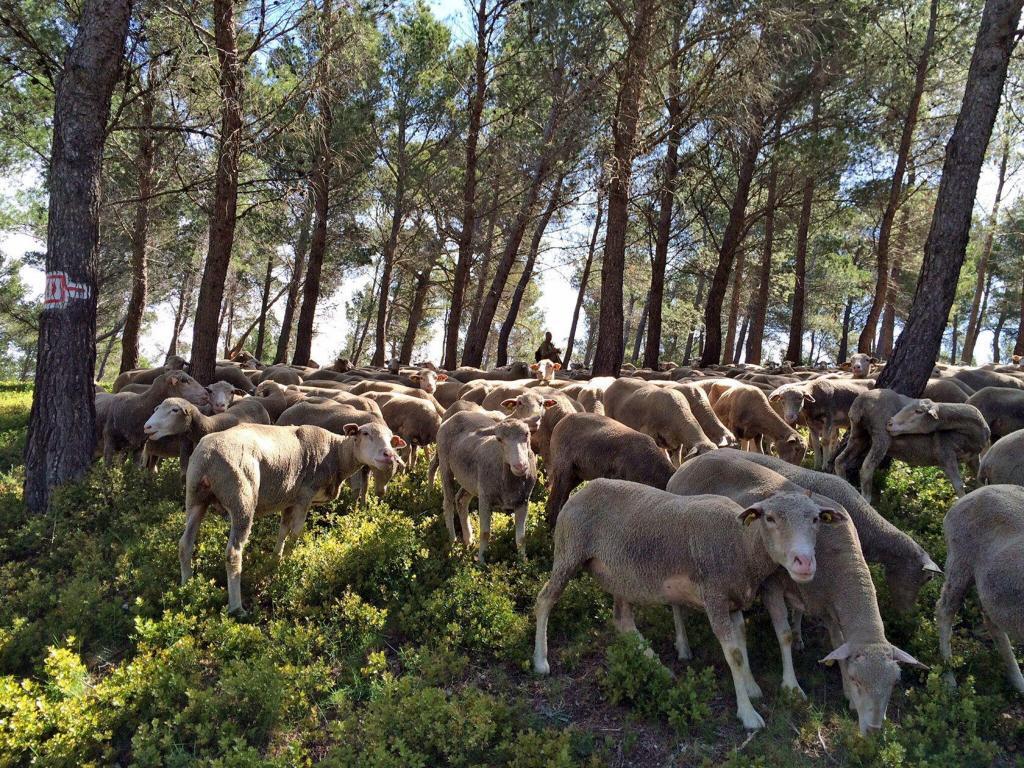 Leaving their corporate jobs behind, the Van Sickles now split time between California's Bay Area and Provence. This dual existence has cracked open the possibility of many adventures and, in Keith Van Sickle's words, "misadventures." As a result, heavy doses of local culture, expat experiences and personal observations have finally come together in Van Sickle's first book – One Sip at a Time: Learning to Live in Provence.
Encouraged by friends, who enjoyed his entertaining stories from France, the creative project took shape. After about a year of writing and editing, Keith Van Sickle's book combines vignettes from their time in Provence. Like the two (unsuccessful) times he tried to donate blood.
After the divisive US election in 2016, you might enjoy this post, The Power of Cheese to Sway French Elections. The surprising high point of a UMP election rally.
His opinion piece on the new French law "France and the "Right to Disconnect" was picked up by National Public Radio (listen here).
Keith is now a regular Perfectly Provence contributor; we look forward to reading his articles on their continuing adventure, "One Sip at a Time."
For more stories and information, please explore his website.