Barbara Pitcher Paints her Provence World
Barbara Pitcher is a talented lady who can switch from fluent English to French to Italian to Spanish in the same sentence. As I discovered not only is Barbara linguistically gifted, she graduated from the University of Toronto in French and Italian language and literature, but she is also a recognized artist.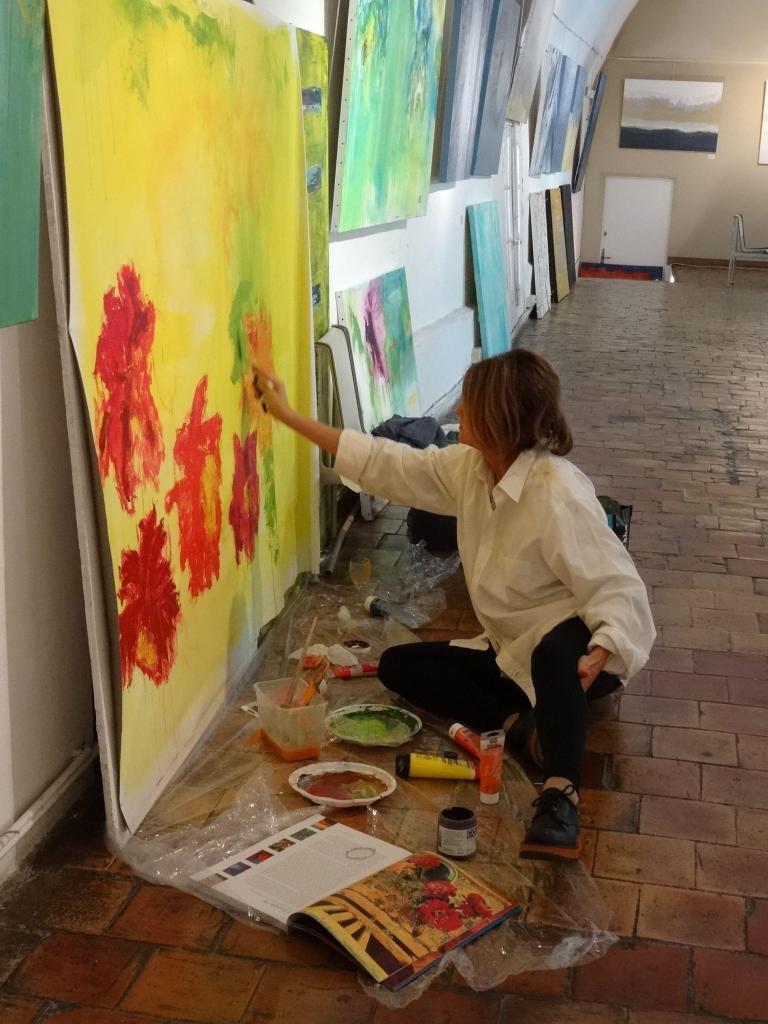 Barbara and her family moved to Provence eight years ago, her husband's work had afforded them the opportunity to live (and work) in the region. The prospect of exploring the south of France for this outdoor-oriented family was one they decided not to pass up. Besides, who would argue with the potential to enjoy a slightly slower pace of life and the chance to exercise their language skills?
After almost a decade, Barbara admits they are at times drawn to Canada to spend more time with family, the beauty of Provence is still enchanting. For Barbara who has long cultivated her artistic side she explained that
There is the cliche of "the light is beautiful in Provence" well it truly is!  The colours of the landscapes beg to be painted.  I have been painting since the early 90's.  In Provence, when I arrived eight years ago I changed my style altogether, I have embraced abstract that I love because I never know where it will take me.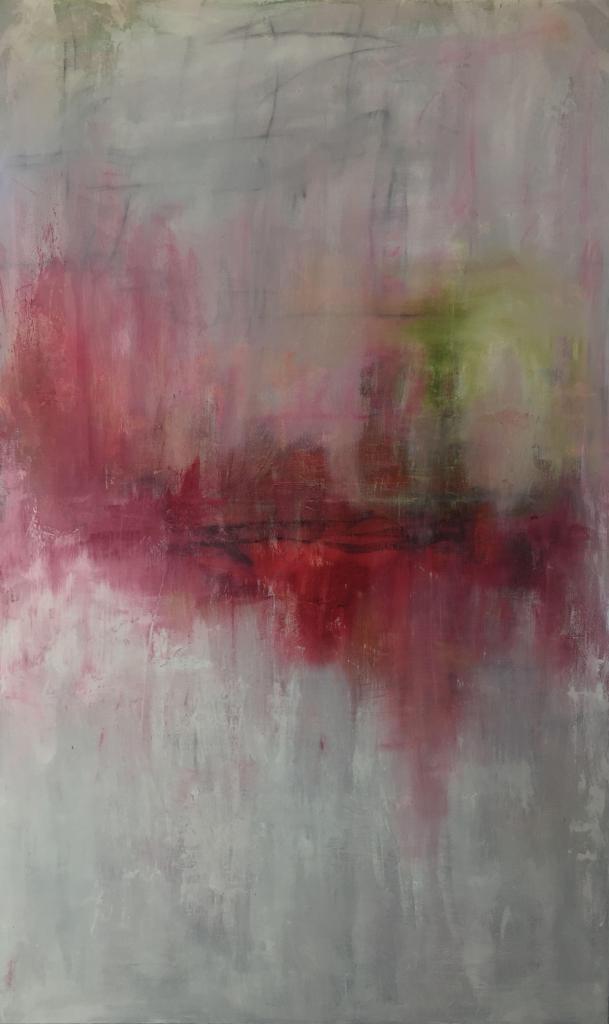 Barbara's professional background is in fashion, interior design and project management.  It was the "Colors of Benetton" that influenced Barbara's career path, starting with a part-time job in a Benetton store while she was on a student exchange in Bordeaux. Work in Bordeaux, Atlanta and Florida followed by owning four stores in Toronto may have allowed for lots of colour and texture in Barbara's life, but little time for artistic pursuits.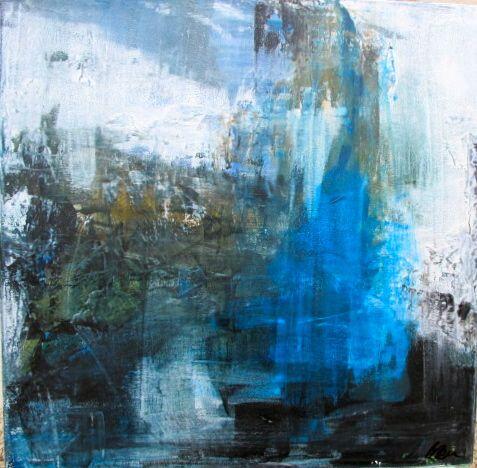 It was once the family relocated to Munich, in 1993, with that city's slightly grey weather that Barbara found not only was colour missing in her life, but she had some time for her artistic side. While she has been in Provence, Barbara has concentrated on further developing her painting and experimenting with new mediums such as sand, eggshells, collage and more. Additionally, Provence has a good resource pool of courses, workshops and natural ingredients that Barbara has found invaluable in honing her skills.
You can find Barbara's work online here.
Check out her artwork in person and meet the artist at this vernissage in November.  Details are below: