Provencal Relaxation Yoga at the Silk Farm Retreat
Relaxation in Provence
A silky cocoon of soft luxury is precisely what the team at The Silk Farm Retreat delivers. Tucked away in the hamlet of Les Ferauds, in the Var, this converted farmhouse is ideal for a get-away in Provence. The Silk Farm Retreat welcomed the first guests in June 2019. A boutique country house that provides absolute privacy, The Silk Farm Retreat is cushioned by the rolling vineyards the Côtes de Provence.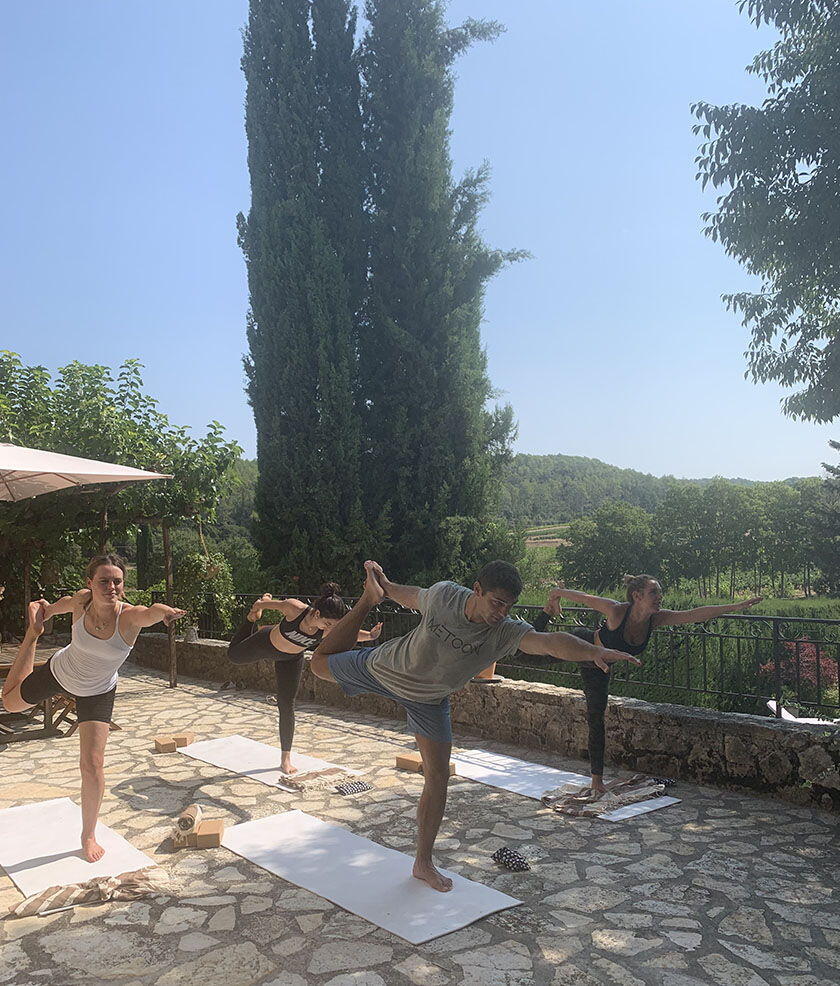 "We invite guests into our house and take care of them, through mindful cooking and healthy outdoor activities such as wild swimming, yoga, and hiking. Whether you want to dedicate yourself to yoga whilst here, reconnect with yourself through a range of activities, boost your mood through nutritious food, or simply enjoy the beauty of Provence and its surrounding activities, we are here to take care of you."

~ Shona Arthur and Constance Gillespie
 A stay at this property is a bespoke experience tailored to your activity level and personal goals. The ladies assist guests with suggestions for the perfect balance between daytime activities and downtime. "We want our guests to leave feeling relaxed, reconnected with themselves and happy!"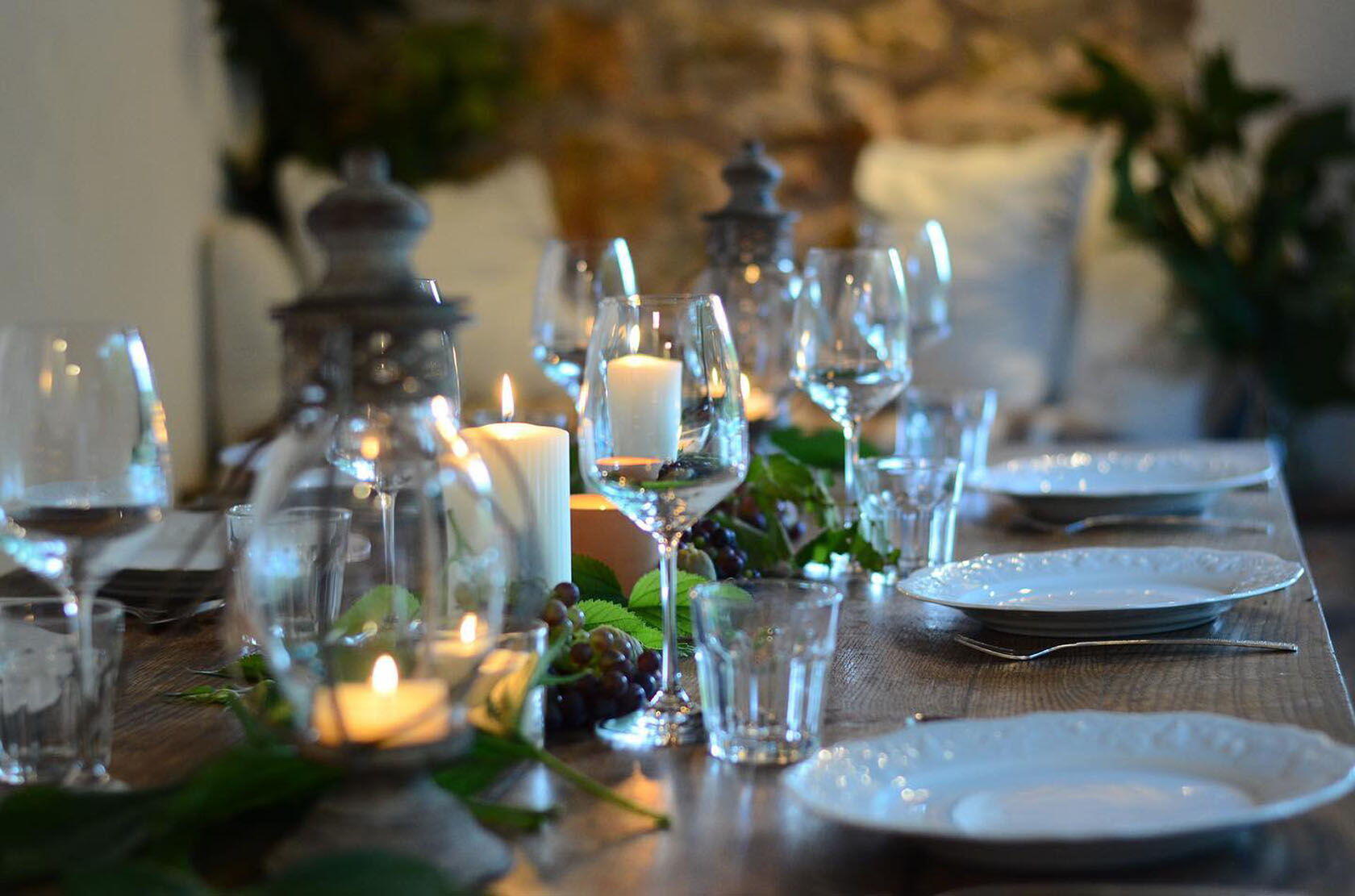 What is The Silk Farm Retreat?
Shona and Constance invite their clients to relax – reset – rebalance while surrounded by nature. Open between April and the end of September. The Silk Farm retreat sleeps eight (8) people in comfortable, shared accommodation. 
The property is named La Magnanerie which translates into a location for sericulture, or silk farming. In the past, the entire hamlet participated in silk farming. The 18th-century house is a converted stone grange, an original farm building, with lovely antique beams and traditional Provencal tiles. The main house, converted in the 1990s, has a fully equipped kitchen and a large lounge/dining room with a traditional, open fireplace. The secluded one-acre property includes a Provencal garden with olive and fruit trees. Two lovely terraces surround the swimming pool, and for outdoor cooking, there is a summer kitchen.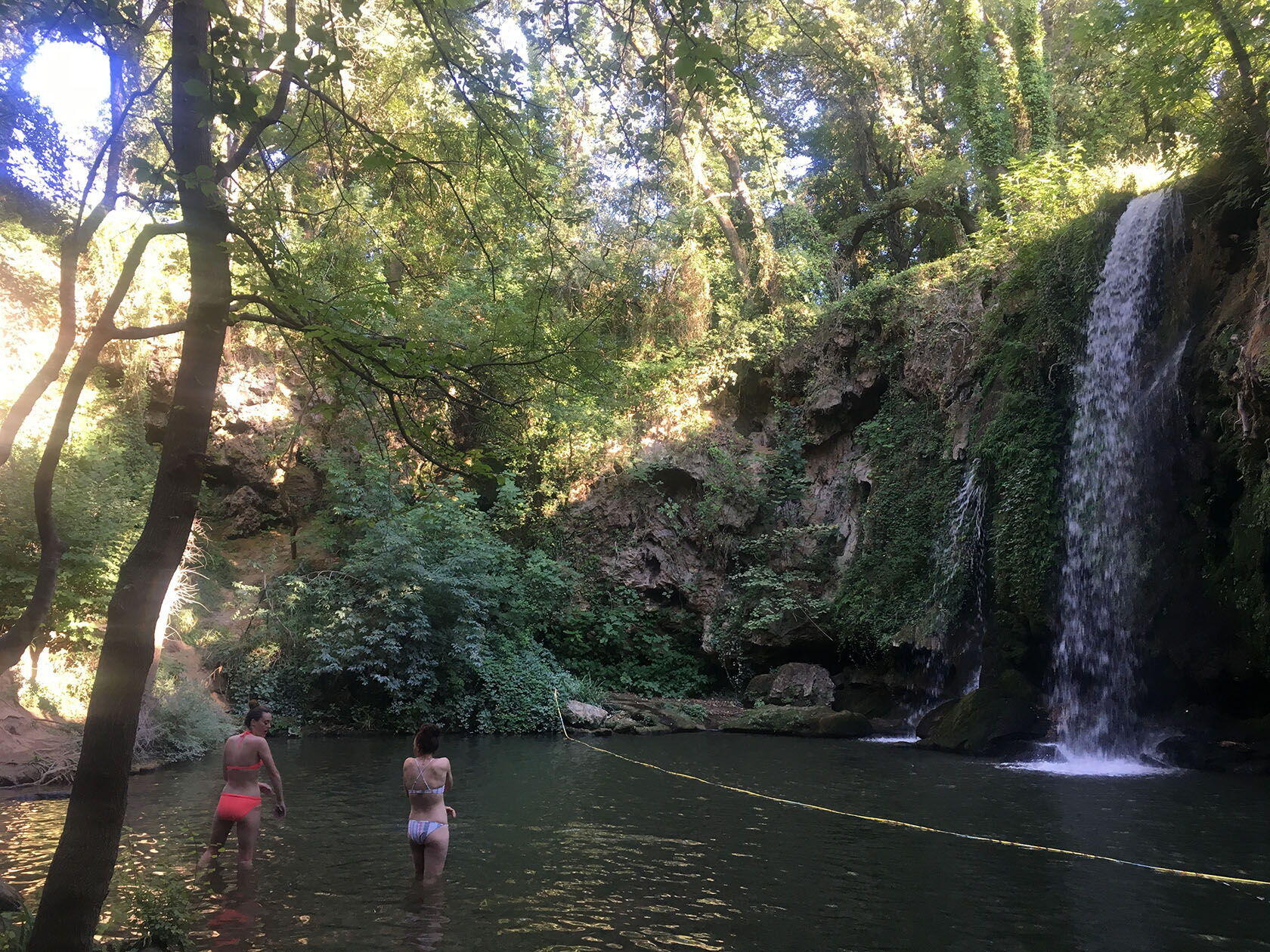 Where is the Silk Farm?
Les Ferauds is a small sleepy hamlet with a handful of homes encircled by Provencal vineyards. Close to the River Argens and the medieval villages of Carcès, Cabasse and Le Thoronet, there are plenty of activities and must-see treasures of the Var within easy reach of The Silk Farm Retreat.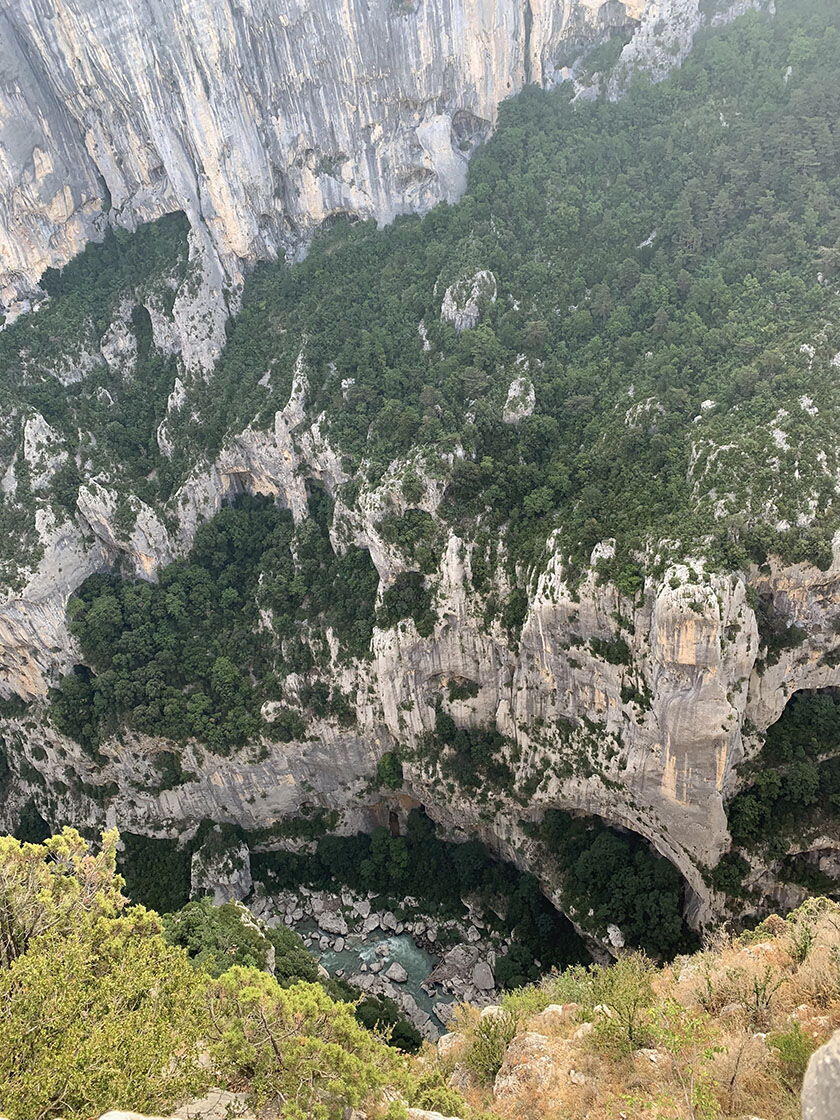 Visit the Var
If you can drag yourself away from the beautiful pool: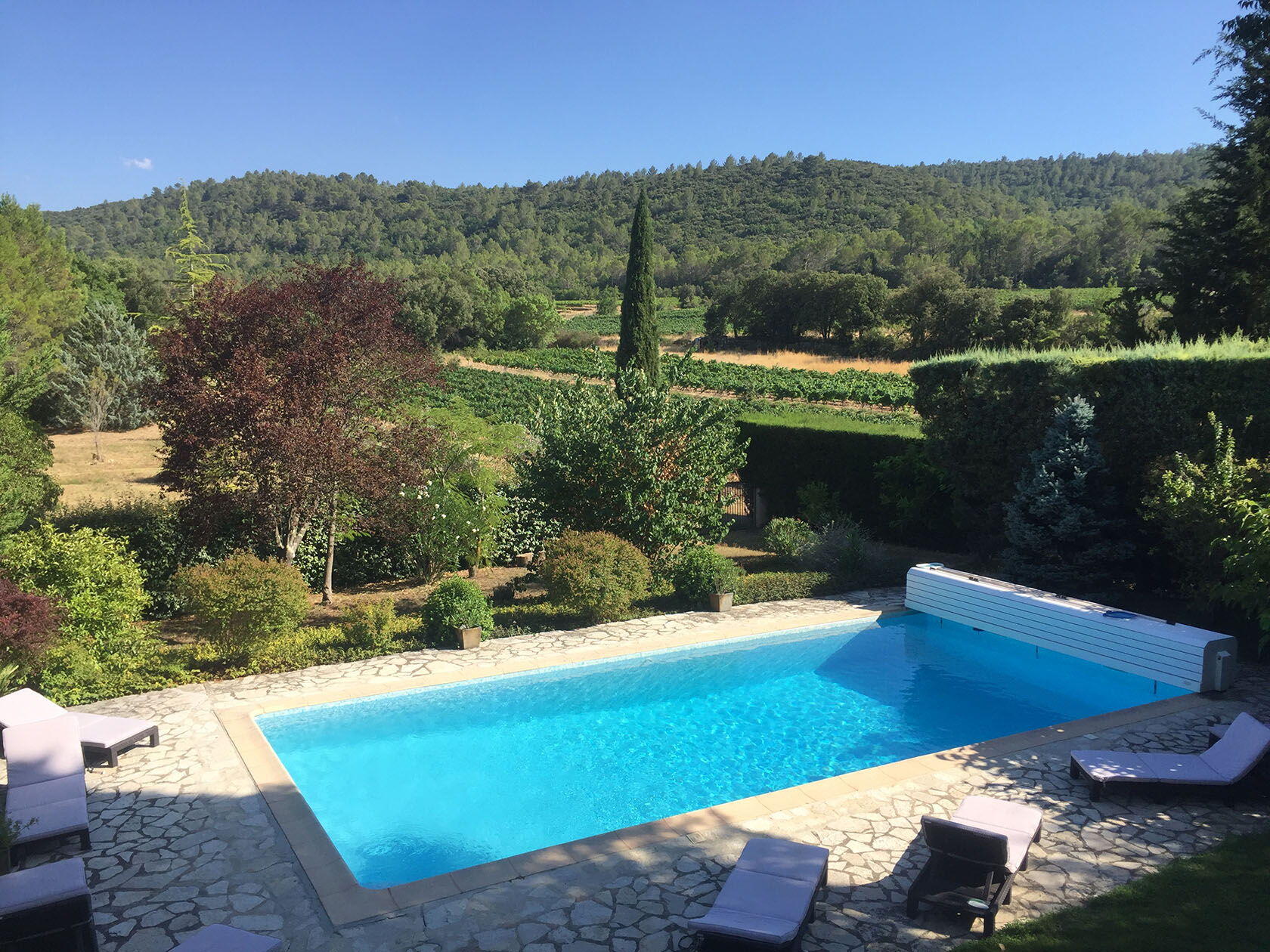 Visit the medieval L'Abbaye du Thoronet. First classified as a historic French monument in 1840, restoration work on the Abbey started the year after and continues today. The Thoronet Abbey has two "sister" abbeys Silvacane and Sénanque in Provence. These Cistercian religious structures are stark and sombre yet at the same time refreshing, with no marble, no gold, no organ pipes, just natural light and acoustics. The remote location of L'Abbaye du Thoronet suited the Cistercian monks who practised a pious existence with limited external distractions. They had few material possessions and a strict regime of prayer, study and worship. 
Spend some time in Le Thoronet a village only eight minutes from The Silk Farm Retreat, which has stores, restaurants, a wine cave, a boules park, and tennis courts.
The village of Carcès is five minutes away with a pretty lake and waterfall. 
Wine tasting? There are four Côtes de Provence vineyards nearby.  
There are plenty of opportunities nearby for summer sports including golf, tennis, fishing, horse-riding, cycling and canoeing. 
A day at the beach? You can be sitting in a beach chair in 45 minutes. Or strolling on the port of famous in St Tropez in an hour.
If you like markets, there is one almost every day of the week nearby.
The Creative Team
Trained as a yoga instructor and chef Shona Arthur is the founder of The Silk Farm Retreat. As a qualified instructor (Vinyassa, Hatha, and Yin), Shona leads yoga and meditation sessions for guests. And she can cook! Shona is a skilled chef who completed Cordon Bleu courses in France. She put her culinary training to work at chef Raymond Blanc's Michelin 2-star restaurant Le Manoir aux Quat' Saisons.
"I care about every ingredient, and I source locally and aim for the freshest and best seasonal flavours, using only organic produce. I'm happiest when cooking with just-picked market produce and sharing my yoga practice outside in the wilderness amongst the trees." ~ Shona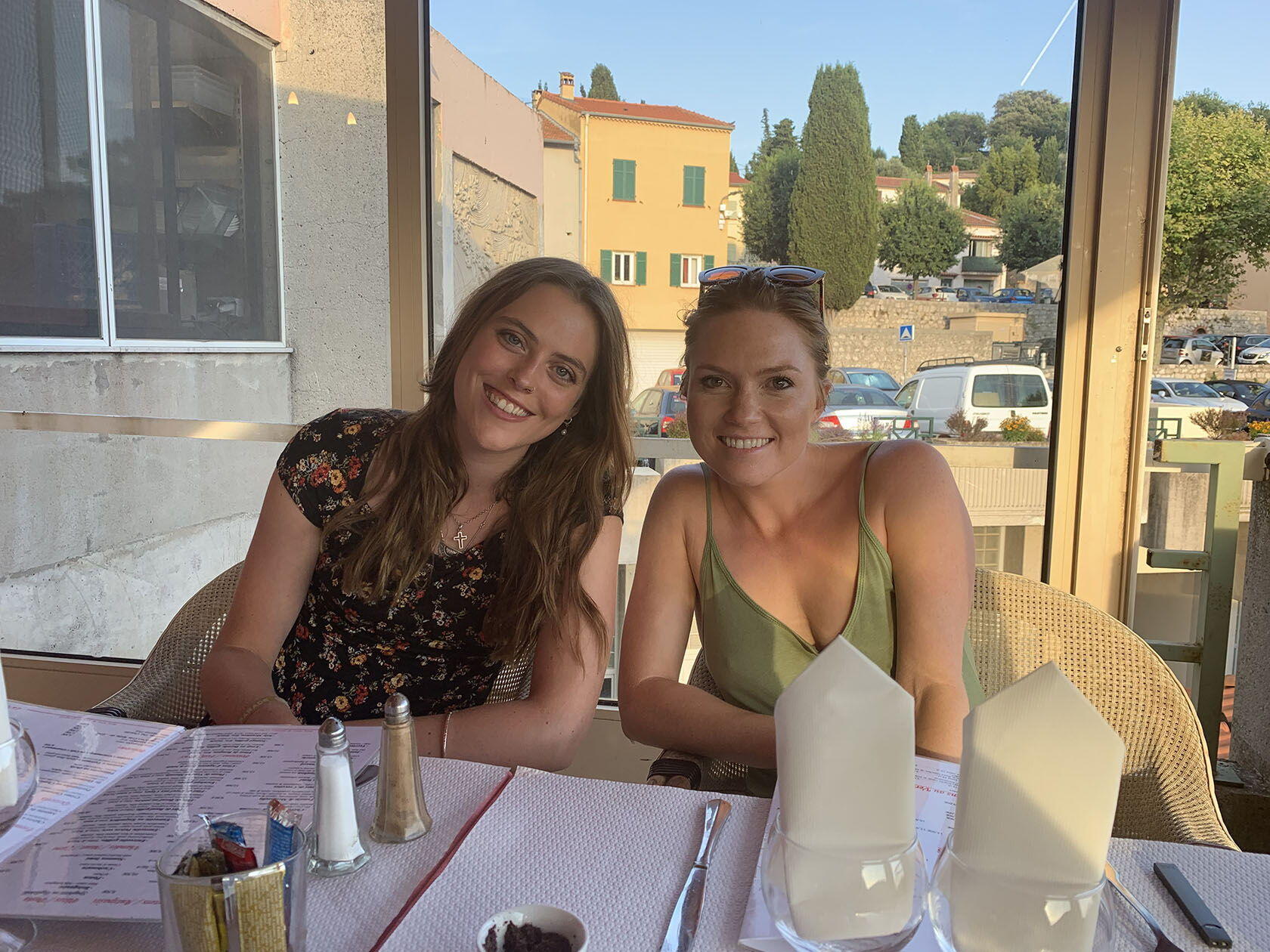 It is a collaborative effort. Constance Gillespie takes care of the day-to-day operations to ensure that guests maximize the opportunities for relaxation during their stay and leave recharged. She leverages her experience as a cook and host for Scott Dunn, UK-based travel specialists, anticipating her clients' needs. Currently enrolled in studies towards a Master's in Modern European History at Cambridge, Constance engages her passion for the outdoors and healthy eating at The Silk Farm Retreat.
 "My favourite part of the season has been reading through the guest book once people have left – such a delight and a sense of purpose knowing that you have helped people unwind and feel calmer and happier!" ~ Constance 
Book Your Spot
The Silk Farm Retreat accommodates up to eight (8) guests. 
Enjoy yoga, how you like it. Shona can provide yoga instruction or engage other instructors from the region. Alternatively, bring along your yoga instructor(s) to the property. 
The team at The Silk Farm Retreat is flexible. They are ready to offer a completely bespoke service tailoring the property to suit guests' wishes. 
If you are interested in additional details or wish to book a spot for 2020, please contact us here.
---
Image credits: All photos provided by and published with the permission of The Silk Farm Retreat.