Must See Treasures of the Var
Contributor blog post by Nutmeg:
Looking for things to see or do while you are in the Var?
Here, are a few not-to-be-missed sites:
The Thoronet in the Var one of three Cistercian abbeys in Provence. L'Abbaye du Thoronet was classified as a French historical monument in 1840. Restoration work started the year after and still continues today.
Also, worthwhile are the caves of Villecroze, carved into the side of a sheer limestone cliff. This must-see is a grotto formed by hundreds of thousands of years of water flowing over porous rock.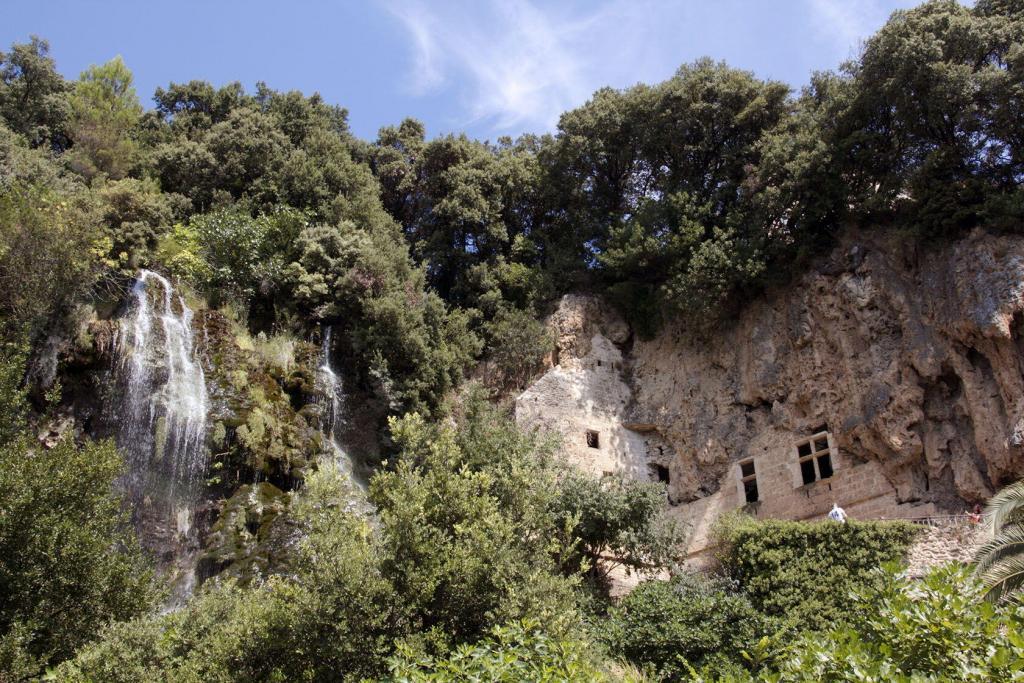 Finally, take a look at Provence's amazing Gorges du Verdon,  sometimes referred to as the Grand Canyon du Verdon, due to the natural chasm formed by the river. The turquoise-green Verdon River cuts a meandering path along the steep, limestone cliffs. The length of the gorge is roughly 25 kilometres (km), and at certain points, the cliffs reach 700m (2,300ft) in height. The Gorges du Verdon is a paradise for sporty types with a plethora of hiking, rock climbing and water sports. The Verdon Gorge is also 25 kilometres long, so if your time is limited consider hiring local guide Auriane Bondil at Getaway in Provence. Or, follow the advice of some "locals" (our friends @MirabeauWine) and head to the village of Bauduen and eat at Le Café du Midi.
After all the sight-seeing it might be time for some wine tasting. Choose between and one of six vineyards in St Antonin du Var (suggestions by Liz Gabay) or head directly to Clos Cibonne a favourite of Jackie @PestoandPistou.
Please share this with friends and family.