7 Picture-Perfect Towns In Provence
Provence is a classic travel destination and a never-ending source of inspiration and relaxation.
But why do people choose to visit Provence?
First of all, because of those winding streets, decorated with greenery and flowers.
Secondly, because of its incredible climate – all pictures of Provence towns look amazing due to favourable temperatures and a heady mix of winds blowing from all directions. 
Thirdly, this is the paradise for food lovers. Never underestimate french wine and cheese. Despite what town you choose for a visit, all of them have that special "raisin."
Here is a shortlist of some of the best villages to visit in Provence.
---
Fontaine de Vaucluse
Imagine that you arrived in a real fairy tale with emerald green water. What if we told you that such a place does exist in reality? Being surrounded by cliffs and caves, the secluded source has become a muse for plenty of French poets and painters. 
At different times of the day and year, the river colour adjusts according to the sun's angle. For example, if you arrive at the River Sorgue in the earliest of the morning while the mist is still floating above, it is of vibrant blue colour. 
Side trips:
Spend an afternoon touring the fountains of Pernes les Fontaines.
Head to Isle sur la Sorgue for antiques and the Sunday morning market.
Roussillon
Once you've seen Roussillon, this picturesque Luberon village is unforgettable. Perched on a cliff, a rainbow of colours surround the town. A feast for the eyes, the template includes orange shades of earth, ochre spires and multi-coloured houses, lush green trees, and a vivid blue sky. The village is almost like an artist's palette.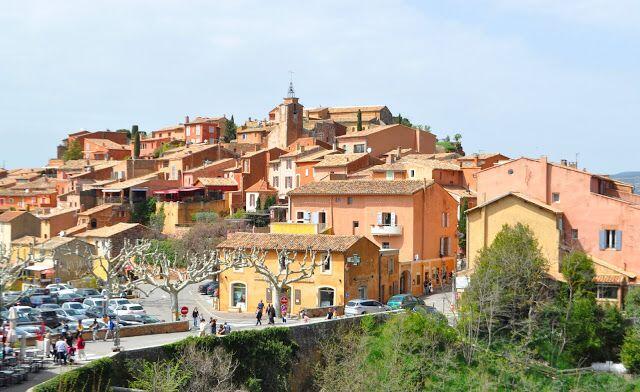 Stroll through Roussillon's ochre-hued streets, to get a sense of the history of the village. To find out more about the uses for the ochre visit "Conservatoire des Ocres at des Pigments Appliques," which is one of the most impressive attractions in the town.
More reading:
Revisiting Provence's Natural Ochre Hues in Roussillon.
Gordes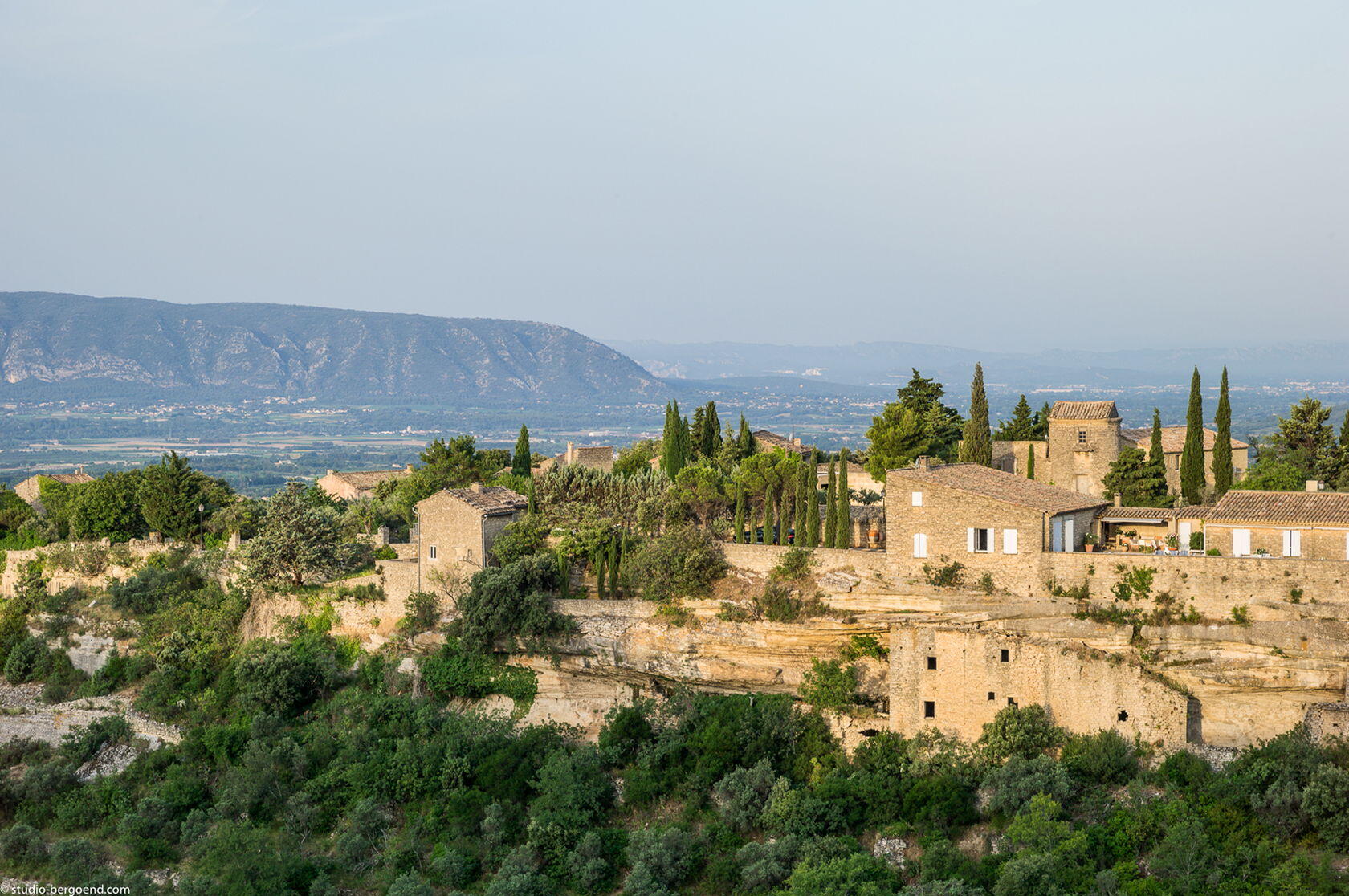 The main peculiarity of this jewel of a Provence village is its proud location set atop the Vauclusian plateau. Gordes' homes and buildings are of muted colours of grey and white stone. The "signature" of this village, aside from its hilltop location, is the dry stone walls leading to the centre of town. Gordes is an excellent holiday base with plenty of nearby activities including, hiking, biking, the Tuesday morning market, cultural events, concerts, and performances. 
Discover the "stone heart" of Provence in the nearby bories village. 
Uzes
The town of Uzes continues to keep its history alive with a lively old centre and weekly markets. Uzes is in Occitane, technically beyond the border of Provence, but certainly should be on visitors must-see lists. There are many reasons to visit Uzes including, Places des Herbes and the Duché. The town is a unique combination of Renaissance architecture of 17th and 18th centuries, medieval gardens with vegetables and medicinal herbs with modern artwork. The bustling Saturday morning is well worth visiting with plenty of local produce, high-quality fabrics, and handmade ceramics.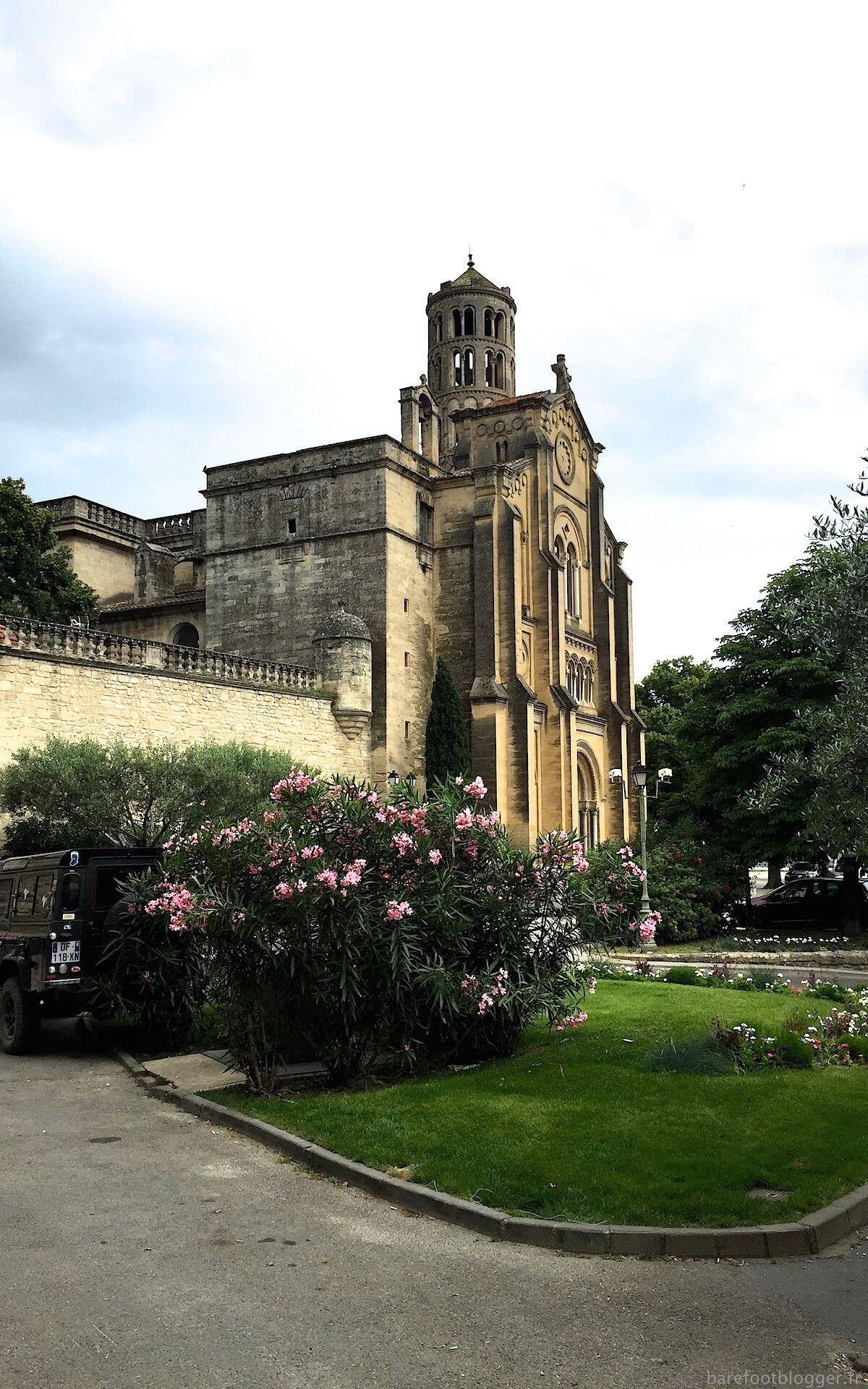 Near to Uzes:
Discover the Artists of Saint-Quentin-la-Poterie.
Ideas for Day Trips from Uzès.
Visit the amazing Roman Pont du Gard.
The Gorges du Verdon
Gorges du Verdon river canyon is considered one of the most beautiful canyons of Europe. Its turquoise water and magnificent crags with green coating form the perfect background for villages Castellane and Moustiers-Sainte-Marie. For active types, choose water canyoning or hiking to appreciate this unique sight. Castellane is famous for its Napoleon Bridge, views of the Verdon Canyons and the ramparts.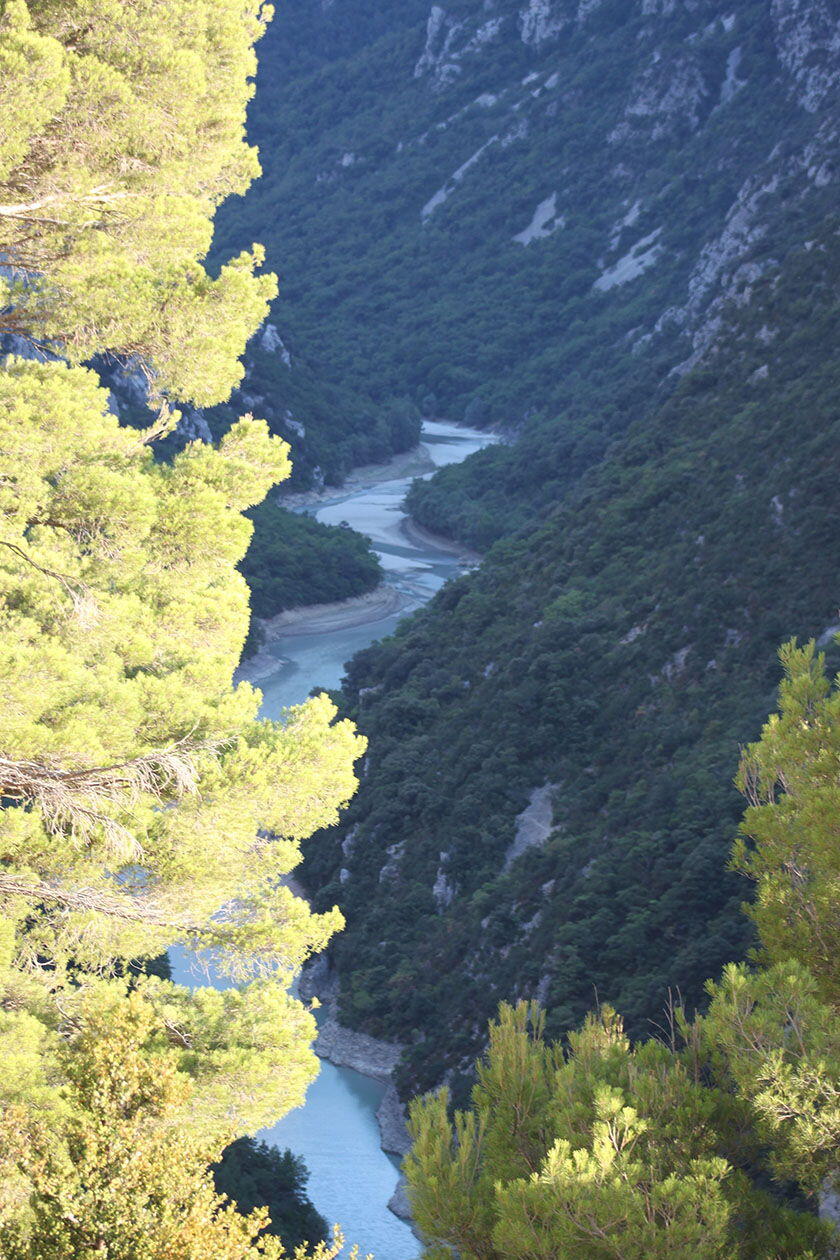 Moustiers-Sainte-Marie is known for exceptional ceramic makers and an incredible setting at the base of towering cliffs. Walk around the center of the village to visit the artists' ateliers or walk up the stairs (there are lots of them) to the hillside chapel.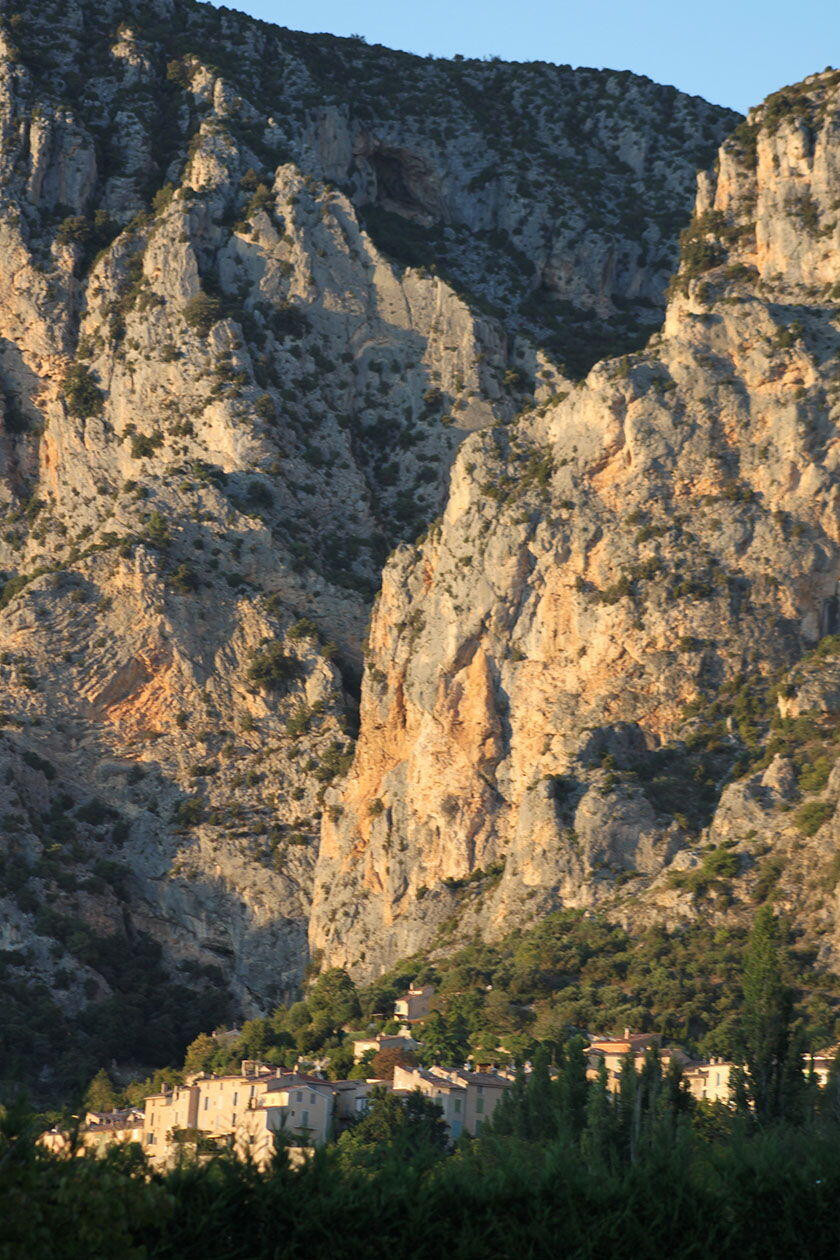 More on this area:
Why Visit the Gorges du Verdon and Lac de Sainte Croix?
Discovering Provencal Pottery a Traditional Artisan Craft.
Cassis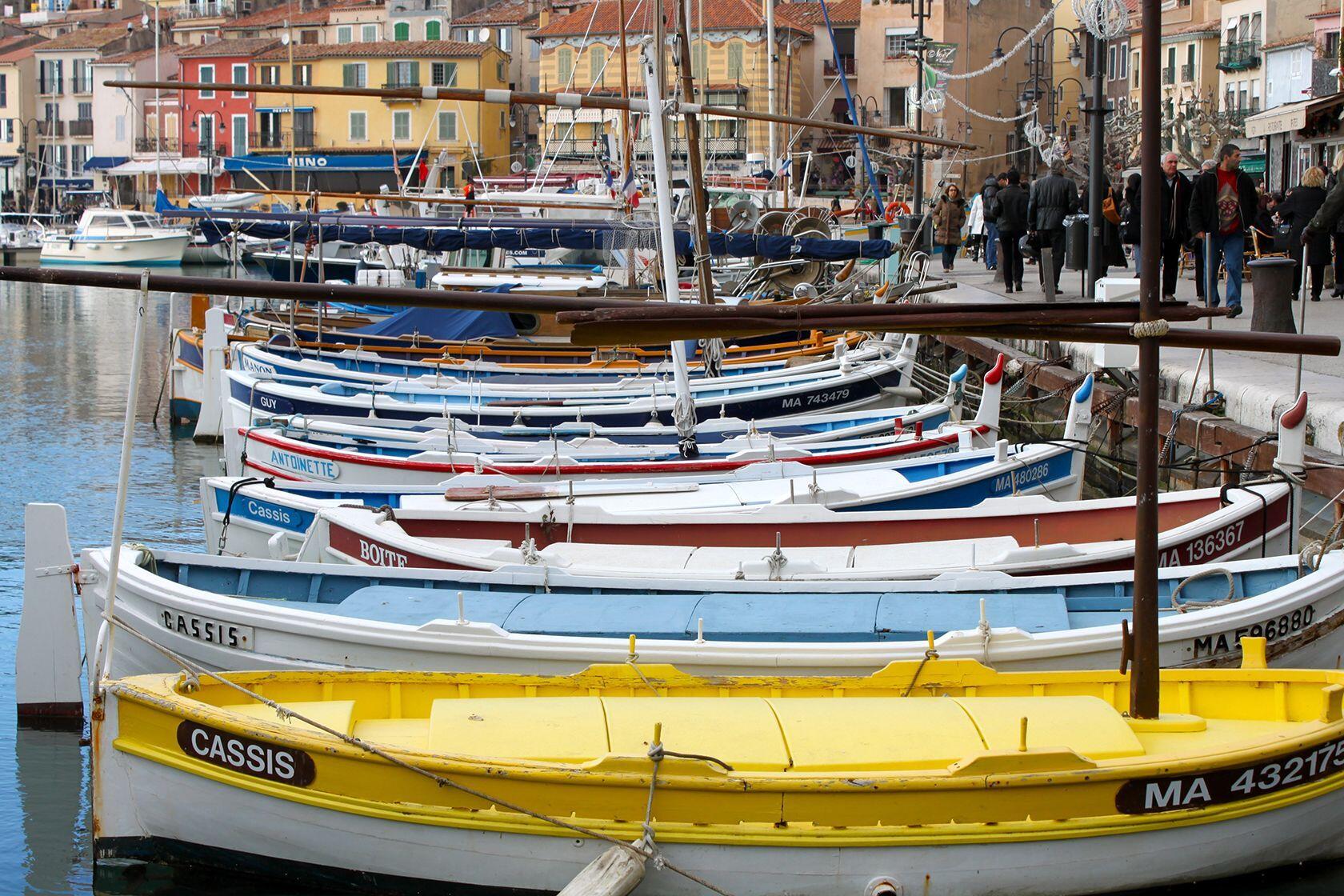 The seaside town of Cassis lies between two mountains – Cape Canaille and the picturesque rocky Calanca of white limestone. Surrounded by cedar forests, white rocks, terraced vineyards and the azure waters of the Mediterranean, the town's setting is magical. In the past, Cassis used to be a fishing village, but now it is a popular tourist destination. You can also choose to take a hike to the Calanques the incredibly beautiful Provencal fjords.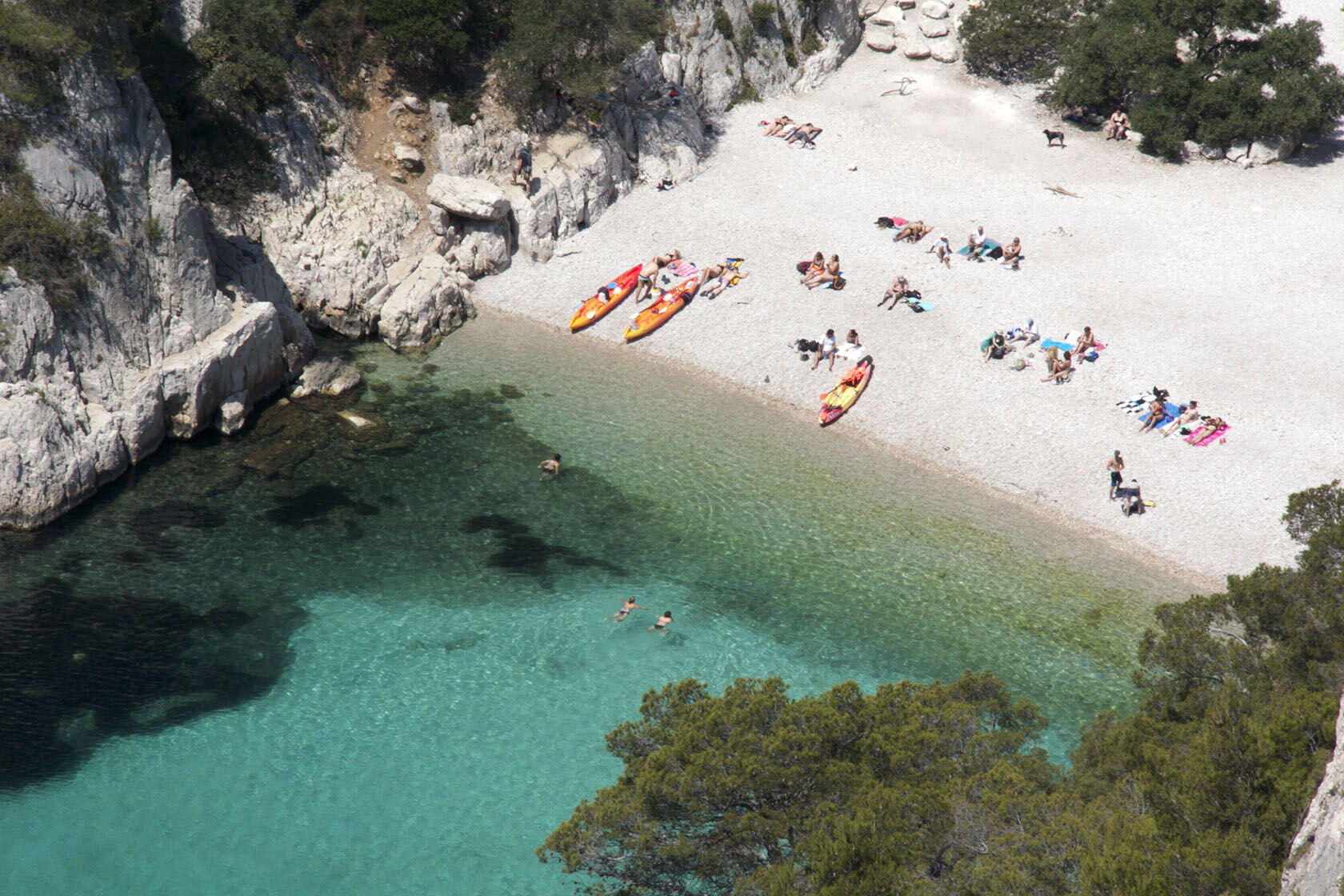 Many artists, like Georges Braque, Paul Signac, Raoul Dufy, were captivated by the beauty of this place. Frédéric Mistral, the Winner of the Nobel prize in literature, said: Qui a vu Paris et pas Cassis, n'a rien vu. (Qu'a vist París e non Cassís a ren vist.) 
"He who has seen Paris and not Cassis has seen nothing."
When in Cassis:
Eat Lunch at Chez Gilbert Restaurant.
Oppède-le-Vieux
Almost hidden by the Luberon forest, Oppède-le-Vieux is a quiet town in a natural setting. However, there are a few habitats and many creative types. This tiny hamlet is a place of genuine authenticity, quietness, and beauty.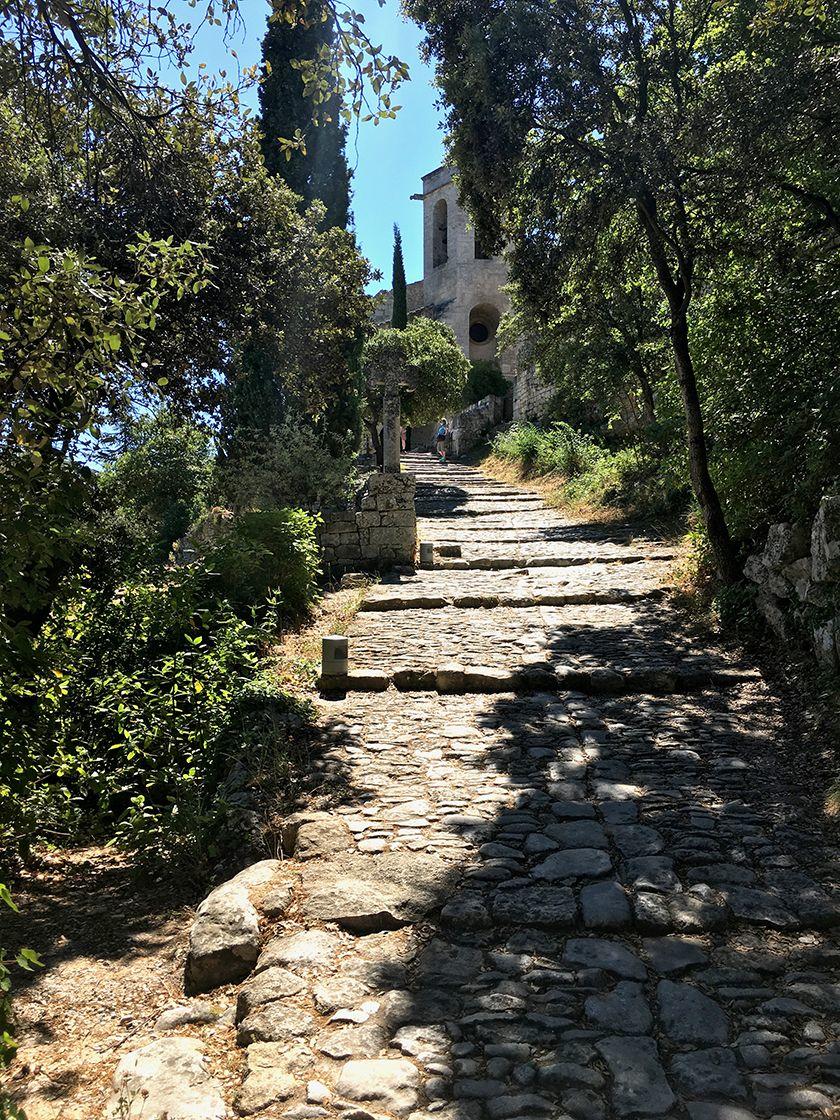 Situated on the edge of the cliff, Oppède-le-Vieux has panoramic views. Enjoy a pleasant stroll around the streets with structures from the 12th – 16th centuries, including the ruins of an ancient chateau. Generally, the town is not full of tourists and feels more relaxed than some other villages of Provence – Oppede-le-Vieux remains a hidden gem.
In Summary
Above is simply a highlight of a few communities, there are many more towns that are worth visiting in Provence; unfortunately, time is usually a constraint. But at least you begin to get a feeling of the magical setting in this region of France.
More reading: A Visit to Provence and Les Plus Beaux Villages de France.
---
Author Bio: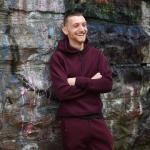 Frank Hamilton is a professional writing expert in such topics as blogging, digital marketing, and self-education. He also loves travelling and speaks Spanish, French, German, and English.
Writer at Online Writers Rating