Discovering Provencal Pottery a Traditional Artisan Craft
Marie-Helene Beroit searches for small-batch handcrafted made-in-Provence goods for home decor and table settings. She selects only top-quality products and true artisans who are maintaining traditional crafts. The following article is a re-post of the original from Remember Provence on discovering Provencal pottery and ceramics creators in centres such as Vallauris and Moustiers-Sainte-Marie.
---
In Provence, many pottery techniques have been practiced for a long time. Glazed and white earthenware is the most represented handicraft in the region. Without returning to antiquity, here are the main ceramics production centres since the 18th-century.
Provencal Pottery Centres
Vallauris Golfe-Juan in the Alpes Maritimes. The clay of Vallauris was abundant and provided the raw material for family businesses and factories for centuries. By the 19th-century, the pottery industry in Vallauris was an economic driver for the town. The famous glazed ceramic and culinary pottery that was exported by the ship. Jaspé decor, a technique using multicoloured slips, with its marbling effect, was once a specialty of Vallauris.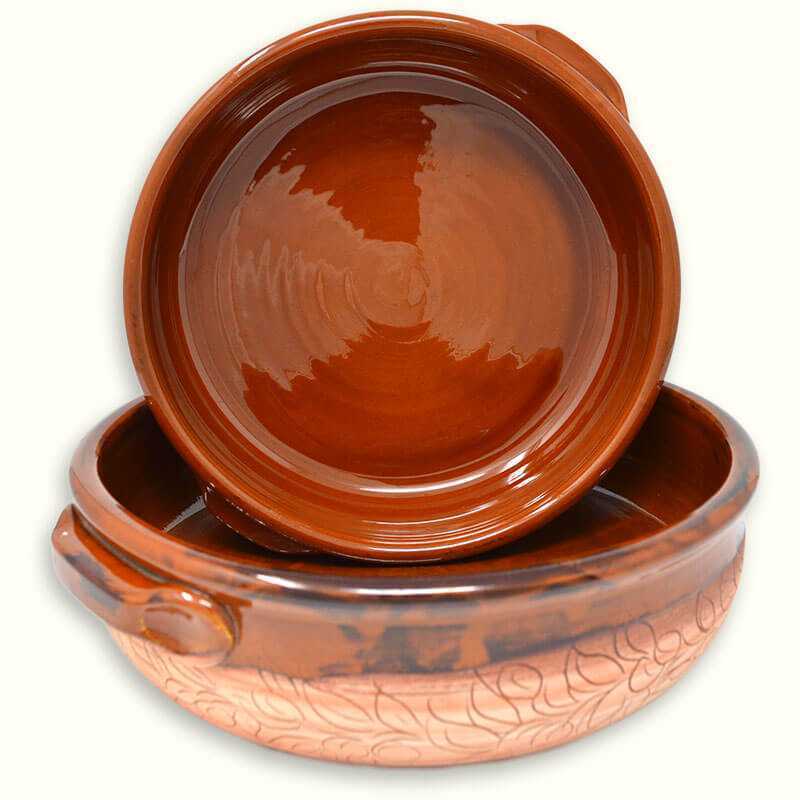 Industrialization brought with it a decline of pottery production in this French Riviera town. Thanks to Pablo Picasso, the revival of Vallauris pottery took place in the 1960s. His presence attracted other artists to the city at that time. From this period, the pottery of Vallauris took on an artistic rather than a utilitarian dimension. Today, few real potters exist, and traditional pottery has almost disappeared, although, art ceramists are still present. Explore our selection of Vallauris pottery here.
Delicate Faience
Moustiers-Sainte-Marie, Varages and Vieux Marseille. In the 17th-century, a clergyman from Faenza, Italy introduced the art of faience to craftsmen in Moustiers Sainte Marie. This village in the Haute-Alpes-de-Provence is the gateway to the Gorges du Verdon but also has ready access to raw materials (water and wood) necessary for handcrafted faience.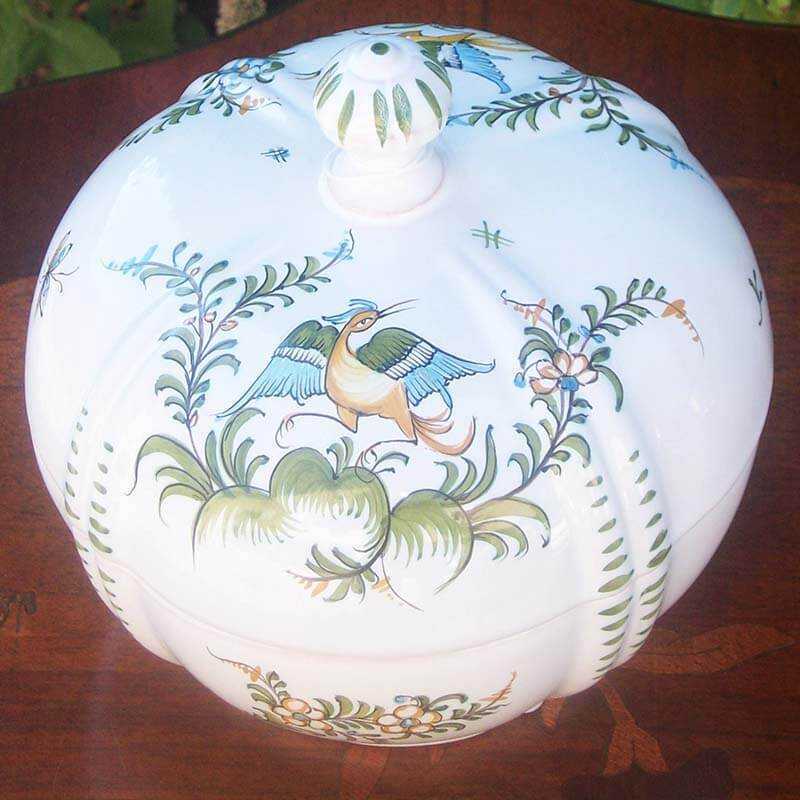 Once produced for French nobility, these finely decorated dishes, pots, urns and vases, have a white glazed base. The main production locations for faience in Provence centred around Marseille, Moustiers Sainte Marie and Varages, another village in the Haut Var. Eventually, the production extended to Apt in the Vaucluse.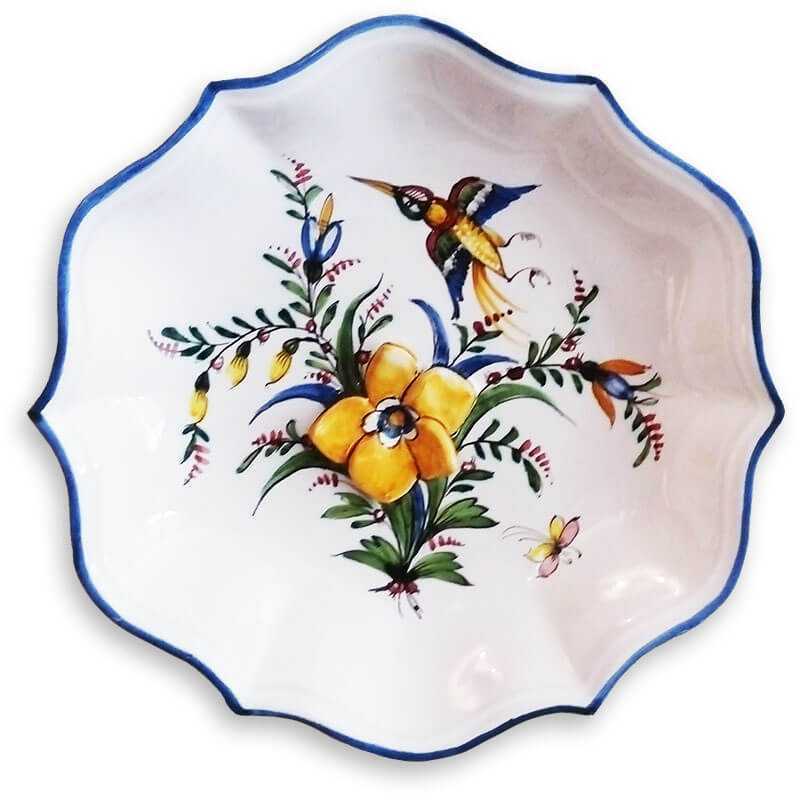 Today, Moustiers still has many earthenware workshops and craftsmen who perpetuate this activity of tradition. Varages, although less well-known to the general public, still attracts a clientele of ceramics connoisseurs.
The faienceries of Marseille, unfortunately, disappeared after the French Revolution.
Glazed Earthenware
Apt (Vaucluse). This city is one of the largest in the Luberon Valley and also has a significant pottery tradition in Provence. Pottery artisans enjoyed ready access to clay and ochre from nearby Roussillon.
Aubagne (Bouches du Rhône). Just east of Marseille, Aubagne is a hotbed of glazed pottery production, thanks to the presence of the river Huveaune. Some large family factories still exist, such as the Ravel pottery jars specialist, or Sicard establishments, creator of the famous cicada. Many santonniers (makers of santons are small clay figurines for Christmas creches) settled in Marcel Pagnol's birthplace. Every summer, a large ceramics market takes place in Aubagne.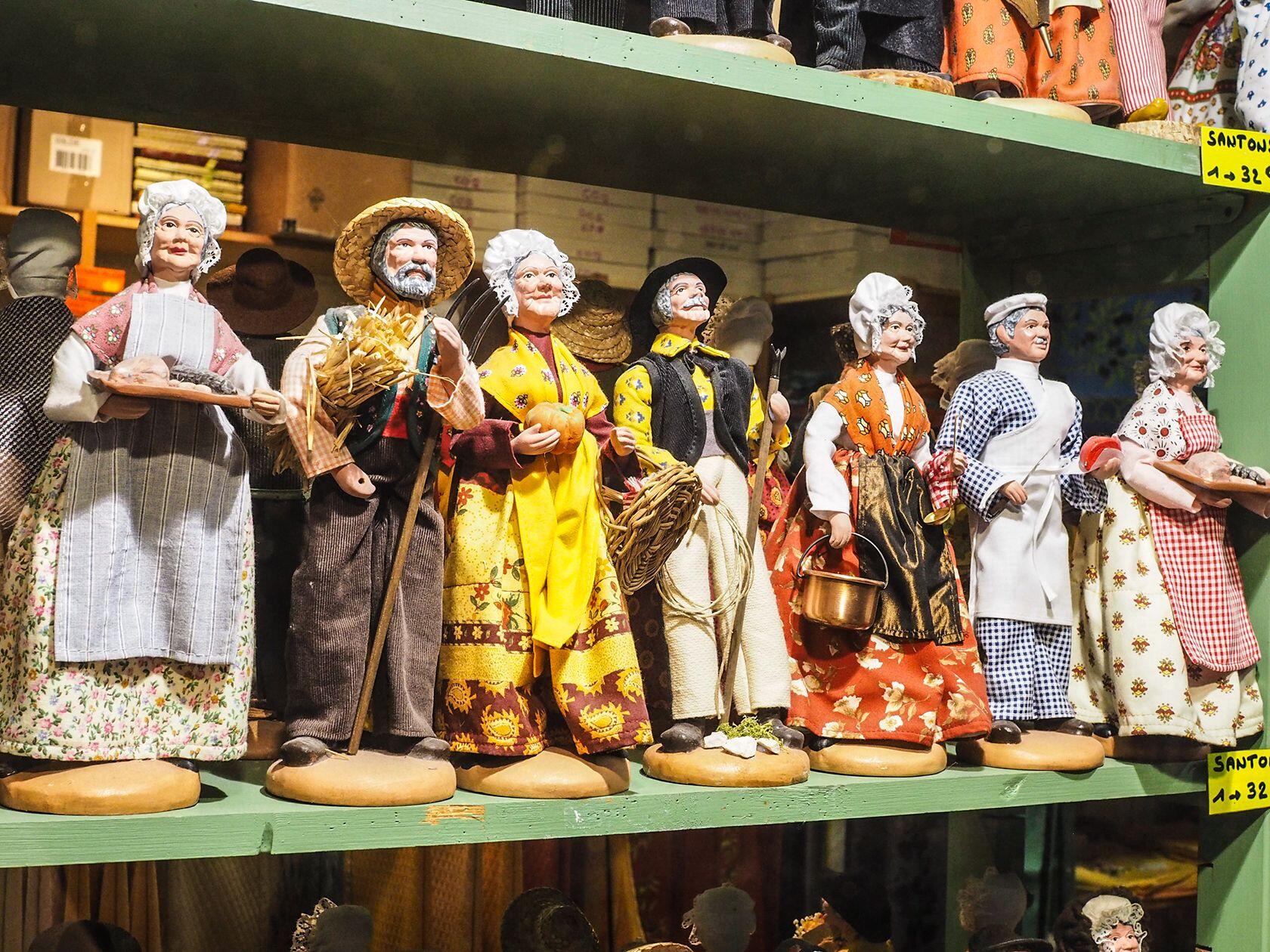 There are fabrications of terracotta (for example, true santons of Provence) and glazed earthenware. But nowadays there are few potters who still make taraïettes (Provencal: tarraieto) small miniature cooking pottery that was given to children as toys. This craft inspired the oldest fair in Marseille, the fair of Saint Jean, where taraiettes are associated with garlic braids.
Worth the Road Trip
Dieulefit (Drôme). In Drôme Provençale, Dieulefit also has been a pottery city for centuries. Its geographical location probably favoured the development of this craft with forest and the Rhône River nearby. There was indeed water for mixing the earth, and wood for firing pottery. The production is centred around the glazed pottery for daily use, as in Saint Quentin. A few dozen craftsmen maintain the pottery activity today.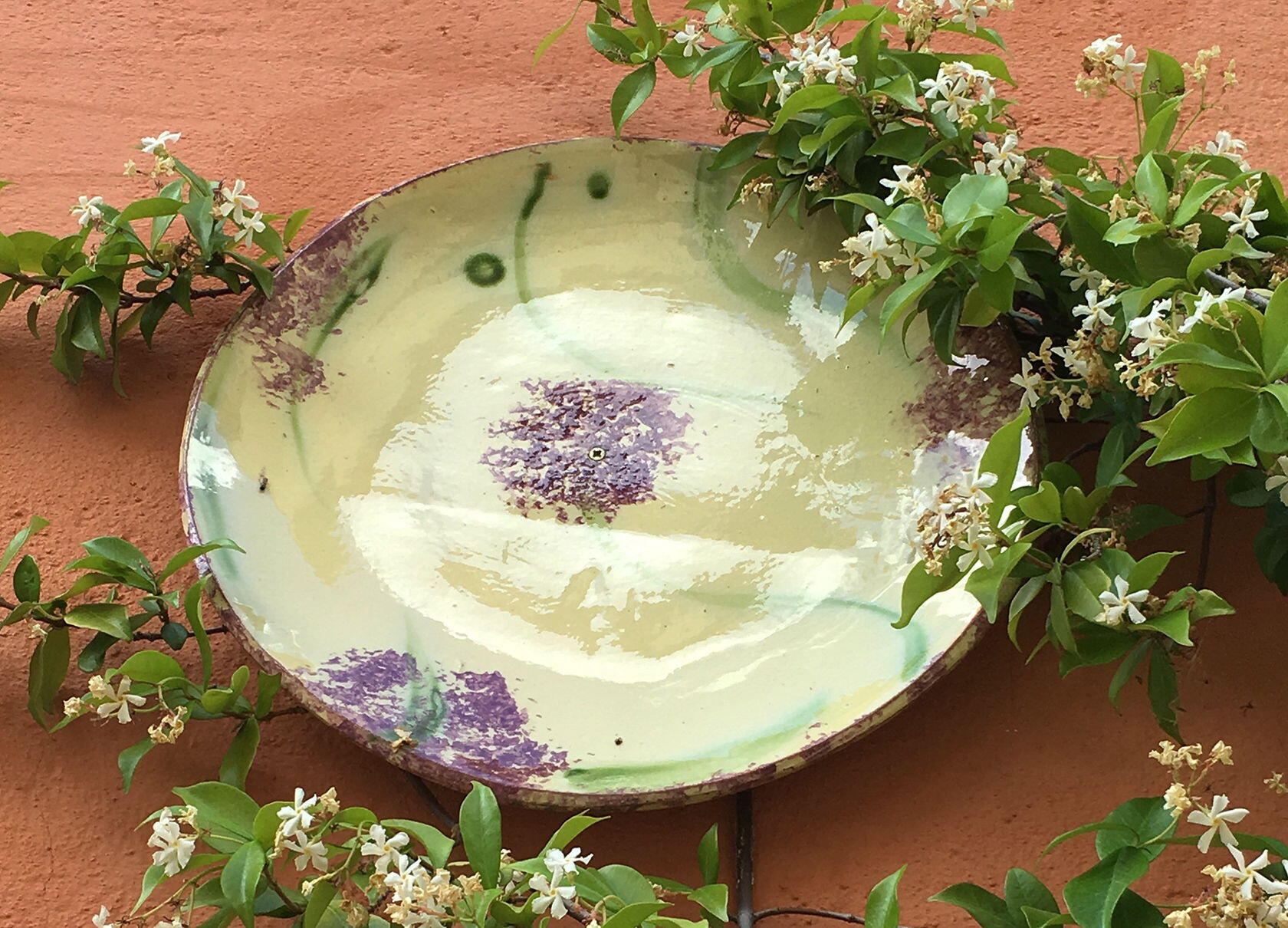 Saint Quentin la Poterie (Gard). This village in the Gard located just outside of Uzés and between Alès, Orange and Nîmes has a long history of artisan pottery. Dating back to the Middle Ages it lasted until the beginning of the 20th-century. The fabrications were for everyday use: containers, crockery, pots, toupins (small clay pots) simply glazed in yellow tones. In the early 20th-century ceramic activity declines as is the case with many pottery villages. The artisan craftsmanship of Saint Quentin began to reestablish in the 1980s. Today, there are several dozen workshops in Saint Quentin, and the town is known for its artistic activity.
Anduze (Gard). Not far from the Cevennes, Anduze is home to a unique craft from the 18th-century, since it is ornamental pottery, not utilitarian. The vases of Anduze were born thanks to a family of potters who discovered the way to protect the very fashionable orange trees under Louis XIV's reign. The giant, glazed earthenware vases from Anduze, provided the opportunity to move the shrubs into an orangery for shelter against the elements.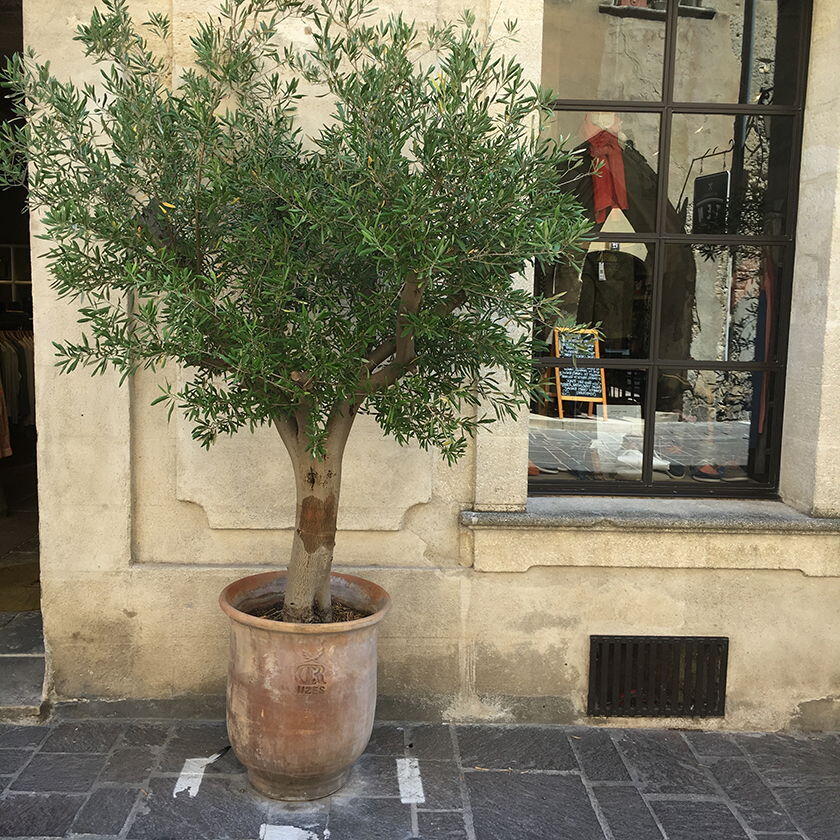 All rights reserved. Perfectly Provence articles and other content may not be published, broadcast, rewritten (including translations into other languages) or redistributed without written permission. For usage information, please contact us.
Syndication Information
Affiliate Information
As an Amazon Associate, this website earns from qualifying purchases. Some recipes, posts and pages may have affiliate links. If you purchase via these links, we receive a small commission that does not impact your price. Thank you in advance for supporting our work to maintain Perfectly Provence.