Ideas for Day Trips from Uzès
For visitors to Uzès there's always something to keep you busy. If you're not shopping on market day or wandering through the ancient town and discovering its charming streets and alleyways, you're walking beside the stream in the Valle du l'Eure.
Perhaps you would like to venture out a bit more? See a totally different part of France, but travel only an hour or so away? Taking easy day trips to scenic and historic spots is another thing that makes Uzès so appealing. Continue reading here for this contributor post by Barefoot Blogger.
Day Trip Ideas from Uzès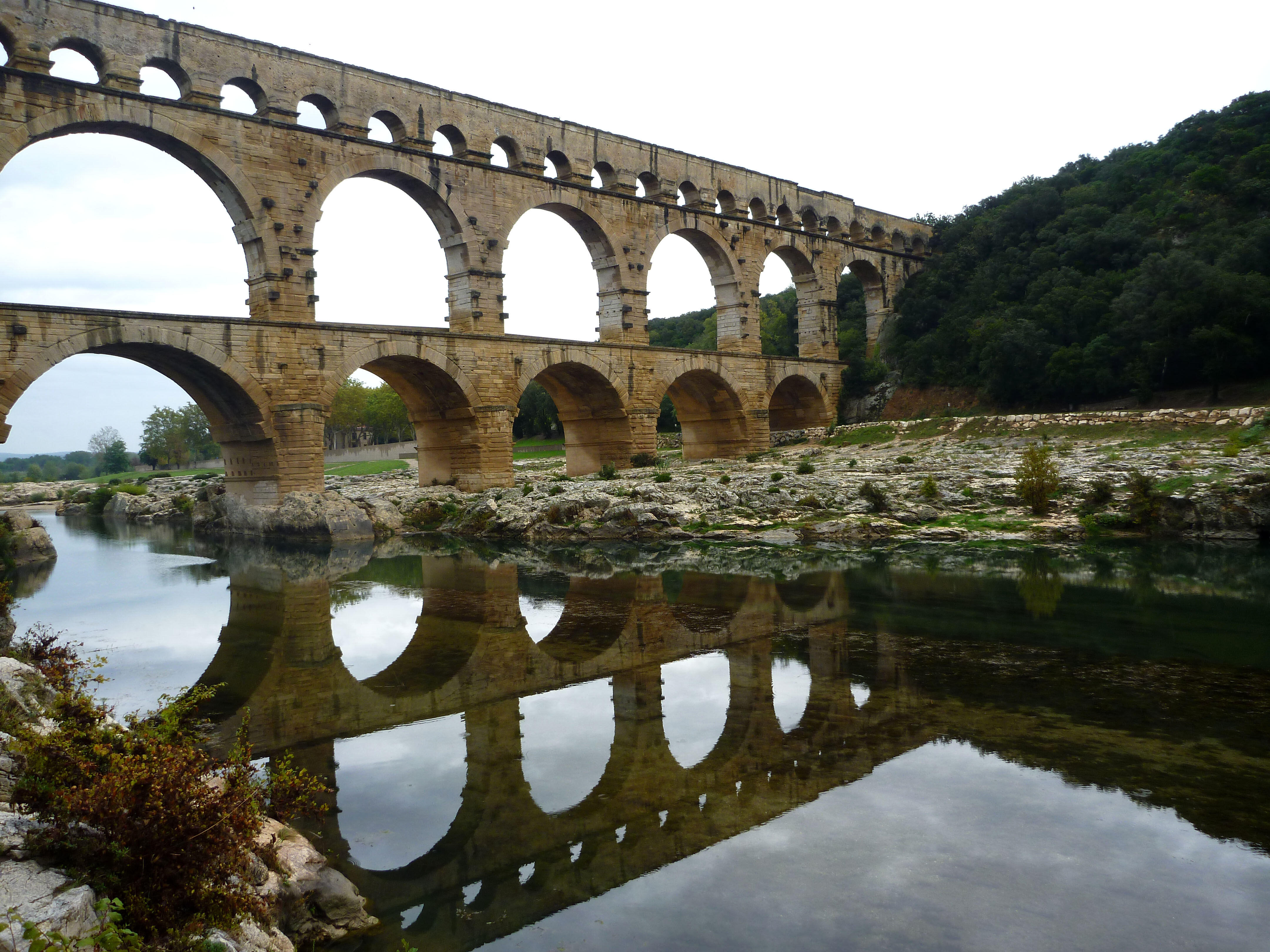 UNESCO World Heritage Site, Pont du Gard is a must-visit.  The museum is well worth a visit – plan to spend at least a couple of hours, and don't miss the short movie. The Pont du Gard was part of a Roman envisioned and engineered, 50-kilometre aqueduct system. The system started near Uzès transporting spring water to the city of Nimes via a series of underground channels and aqueducts.  The exact timing of construction is still debated, although recent excavations have placed the work in the early part of the first century AD.
The aqueduct was an engineering marvel, given the fact that it was built over 2000 years ago. The water travelled the distance at a gradient of 34cm/km (1:3000), it descended 17m vertically in its entire length and carried a daily flow of 20,000 cubic meters or 44 million gallons.  The system was fully functional for about 200 years, after which lack of maintenance created lime build-up and eventually in the 9th century it was no longer used.  The Pont du Gard stands 49m high and was 275m long.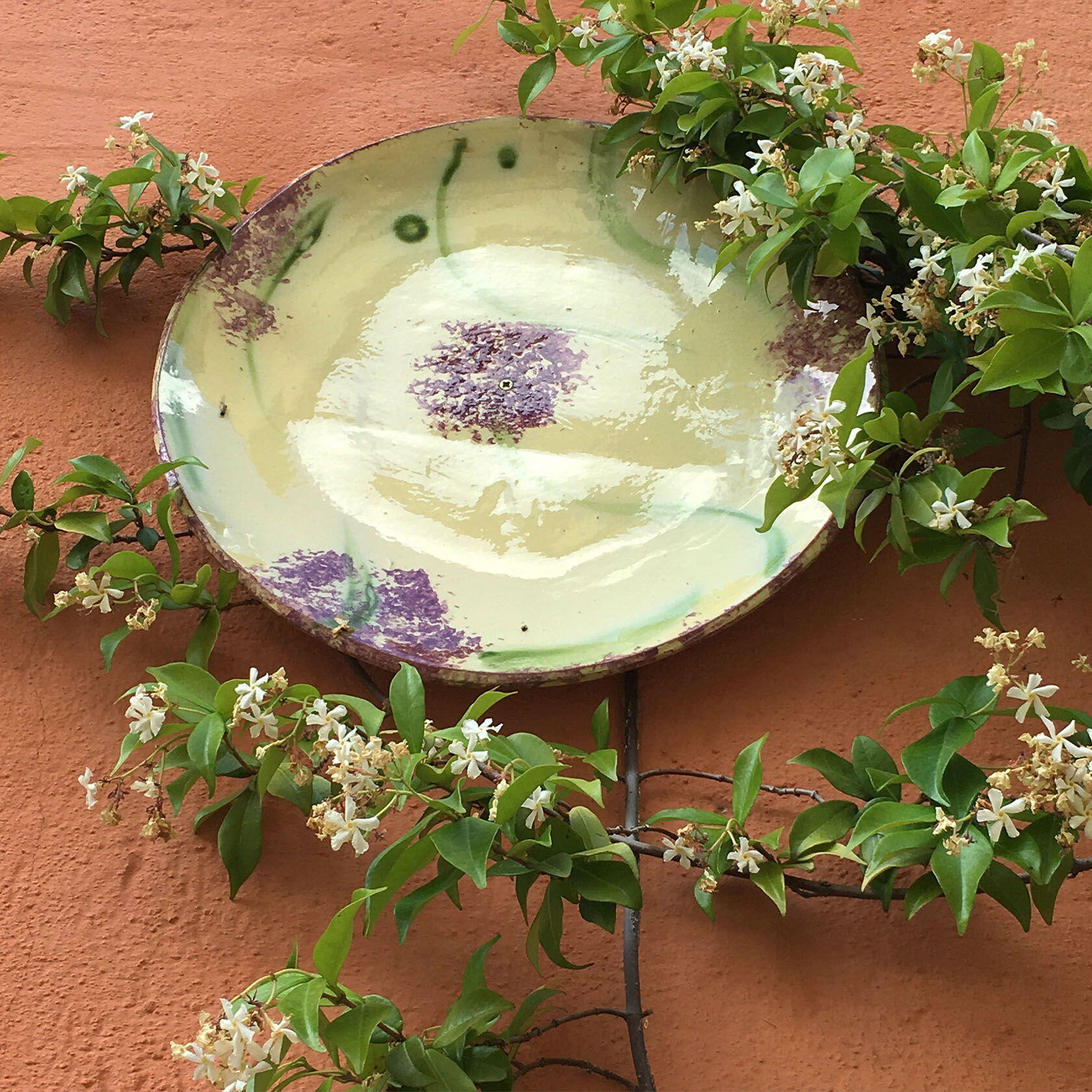 The village of Saint-Quentin-la-Poterie is located just over five (5) kilometres from Uzès, and well worth a visit. Saint Quentin is widely known as a centre for its pottery. With approximately twenty pottery workshops operating today, the village remains an important creative centre.
The town's artisanal craftsmanship has existed since the fourteenth century, or before, as the old potter's kiln dates from the 12th or 13th century. During the Papal reign in Avignon, Saint-Quentin supplied floor and wall tiles to meet the Pope's construction demands. Strangely enough, la Poterie was only added to the town's name in 1886.
If you are a real ceramics fan, plan your visit around the annual three-day la Terralha Céramique festival in July.
Visit on a Tuesday or Friday to shop at the farmer's market in Place du Marché.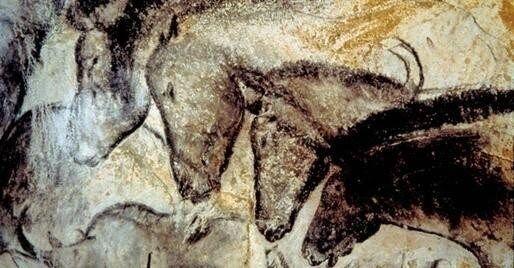 The Ardèche is readily accessible from the Bouches-du-Rhône or the Gard via the Autoroute A7. There are plenty of activities for active travellers – hiking, biking and water sports. The area is bordered by the Rhone River on the east side and crossed by significant waterways including; the Loire and the Ardèche Rivers. The landscape at the northern end of the Ardèche is dense forests of oak, pine and chestnut. The architecture in the northern Ardèche is stern, with buildings made of stone blocks and pitched roofs to keep out the elements, no whimsical Provencal colours in this area. However, the region is filled with stunning views, local products and intriguing places to visit. History buffs will enjoy the Aven d'Orgnac a prehistoric cave discovered in 1935, and the Pont d'Arc Cavern a UNESCO world heritage site since 2014.
Wine tasting! Anywhere, but here are a few ideas: Lirac, Tavel and Châteauneuf du Pape.
All rights reserved. Perfectly Provence articles and other content may not be published, broadcast, rewritten (including translations into other languages) or redistributed without written permission. For usage information, please contact us.
Syndication Information
Affiliate Information
As an Amazon Associate, this website earns from qualifying purchases. Some recipes, posts and pages may have affiliate links. If you purchase via these links, we receive a small commission that does not impact your price. Thank you in advance for supporting our work to maintain Perfectly Provence.