Antiques and Holiday Weekends in Isle sur la Sorgue
Antiques Isle sur la Sorgue
Over the last 30 years, L'Isle-sur-la-Sorgue has become known all over France for its antiques. This picturesque little town has over 250 antique, art and decoration shops offering an extensive array of treasures from amongst its incredible collections. I told you last time how on Sundays, in addition to its traditional Provencal market antique market can be found strung between the main street and the riverside. But also, twice a year, in April and August the entire town is transformed into a substantial antique collectors market.
On Easter weekend and during the August 15th public holiday weekend antique lovers descend upon Isle-sur-la-Sorgue. The Antiques Art and You fair has an international cache with professional buyers. Whether you are looking for something specific or just browsing, expect to see a wide selection of antiques and knick-knacks. Expect parking challenges in Isle-sur-la-Sorge during the weekend fairs, but that is part of the experience. Head to Isle-sur-la-Sorge from August 15-18, 2019 for the 107th edition of this fair.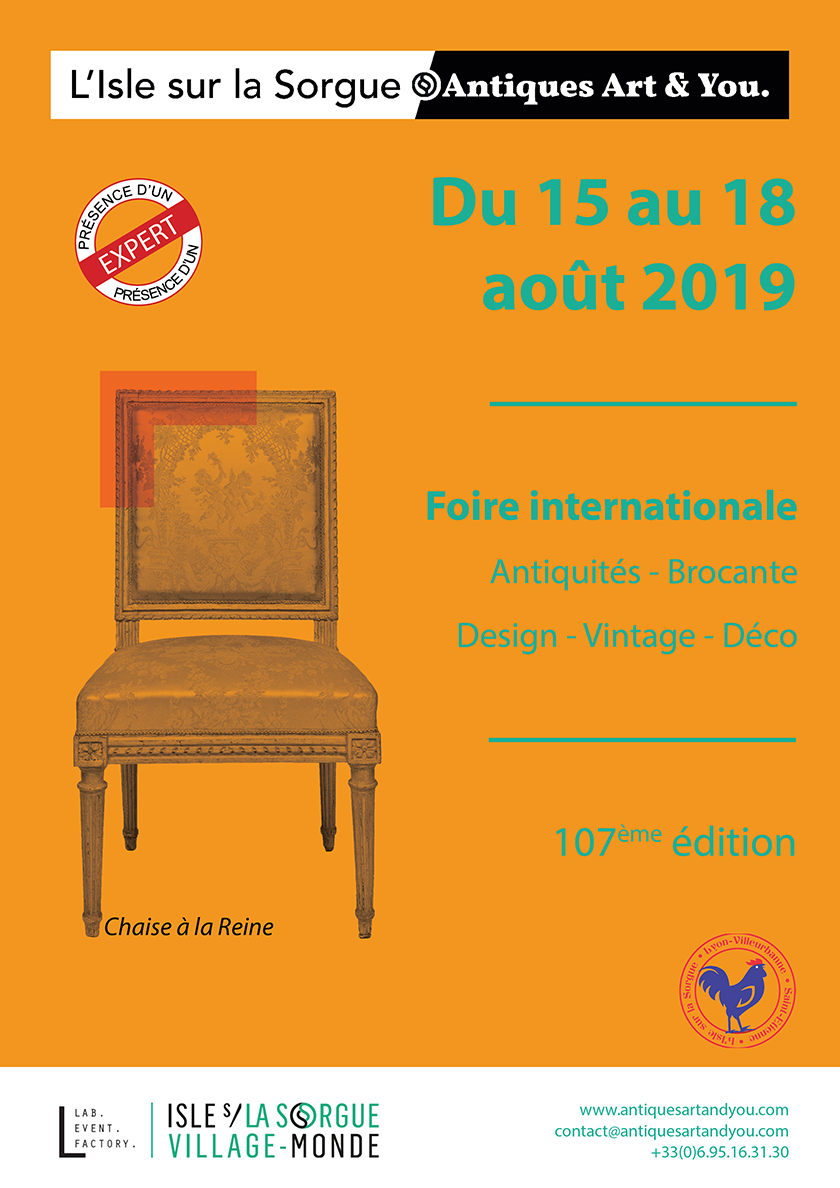 Continue reading here to see Caroline's photos of antique hunting in Isle sur la Sorgue.