Lemon Olive Oil Cake Recipe
This guest post comes to us from Berlin (and Madrid)! Vlada Migas is a pastry chef and the voice behind the tempting recipes on her blog Cook for Soul.
"I enjoy feeding people with tasty desserts and sharing my cooking stories with them. Recently upgraded my skills with alternative dieting recipes and develop my recipe book on gluten-free and lactose-free desserts."
Golden Olive Oil
During one of our trips to Madrid (my place-to-be, a favourite city of my boyfriend and a place where my dreams will soon come true – now you can feel the pressure, huh?), we got lucky to visit a cozy, yet very exclusive restaurant. This restaurant has the most amazing view on Palacio Real and maybe that is actually one of the reasons why their paella tasted so divine.
This story goes beyond that delicious meal and flies straight back to the starter.
Once a neatly dressed waiter deftly placed a plate with olive oil and bread on our table, I was 100% sure that a gesture like that cannot actually surprise me anymore. I mean, what is new about bread and oil?
…and that, my friends, was the biggest mistake of my life.
We ate everything. We were dipping the last breadcrumbs into this golden olive oil with sea salt flakes purring like cats. Seriously.
I still remember that fluffy white baguette pulp sunken in bittersweet olive oil, and the aftertaste… it was absolutely fresh, fruity, with notes of berry and orange. Unconventional. Very unconventional.
After we finished it up (absolutely satisfied and not waiting for the rest of the food), my boyfriend literally ran into the restaurant (we were sitting outside) asking to see the bottle of that divine treat. We made a picture of it and left the next day, and so the story of that delicious olive oil was forgotten.
Disappointing? Not really.
We went back to Madrid a year later. Of course, we went to that same restaurant that reminded us of what olive oil heaven tastes like.
A few days later, accidentally, I found this precious bottle in one of the shops, while I was walking around the city in pursuit of some regional specialties. I bought three and never regretted the purchase.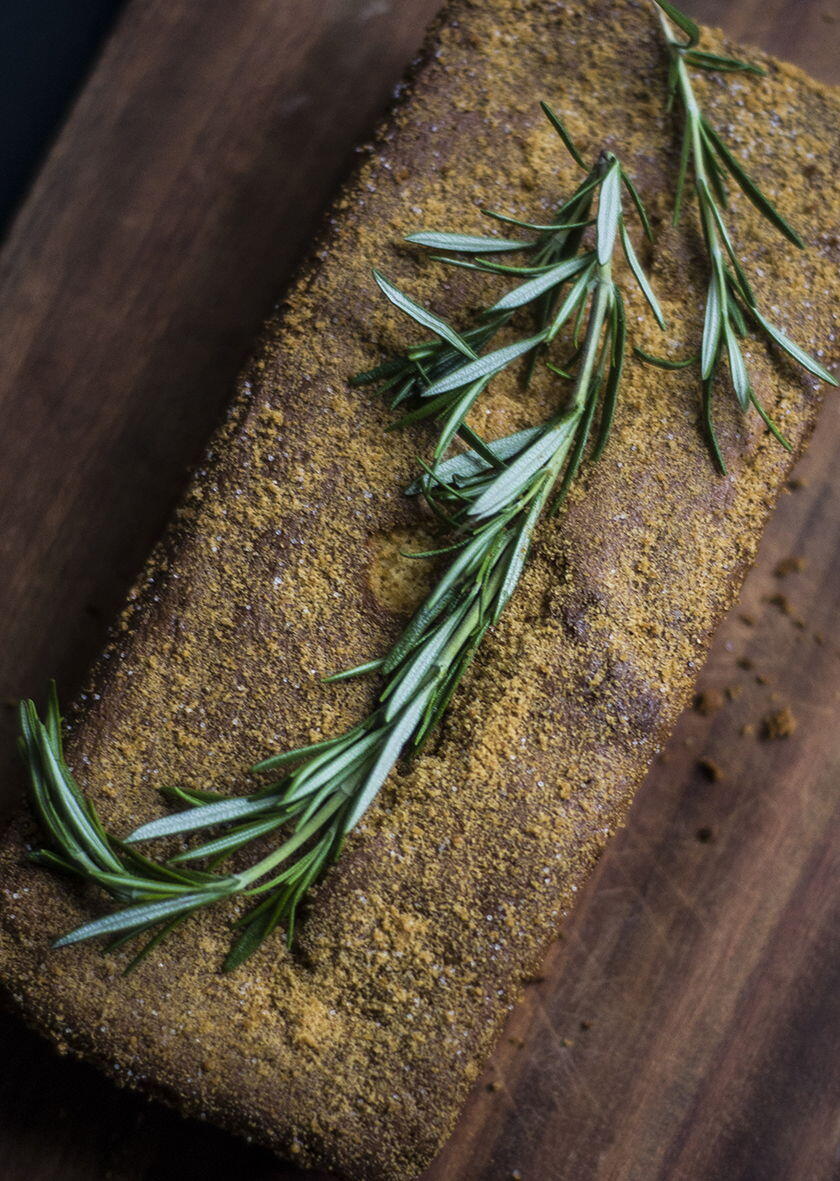 Delicious Olive Oil Cake
There is, however, a little tiny detail that embraces the entire sense of this article.
I am a pastry chef, specializing in modern French pastry, so I sublime all of my inspiration into sweet creations: desserts, cakes and pastries. Of course, having been so excited with my "oily" endeavours, I could think of nothing else, but a recreation of a dessert classic an olive oil cake. One reason might be that I literally worship the father of modern French pastry – Pierre Hermé ("the Picasso of Pastry") ..and his Ligurian olive oil cake has become a discovery of the year back in 2015.
Maybe, the voices of the greatest French, such as Gaston Lenotre or Alain Ducasse, are reminding me of my passion. I do not know. I only knew that I had to somehow pair the oil inspiration from my Spanish adventures with the best pastry practices that exist nowadays, and they are, of course, French.
To achieve that, I went out to my French friends (and I have quite a few) and asked them: Best olive oil. France. Where?
"Provence, my dear!"
What a surprise… Provence.
Of course, Provence.
I should have guessed myself.
And, here I go. testing the oils from Provence to find the good one, but seriously, it's hard to pick between things that are too good.
After approximately five attempts of cooking this dessert, I finally achieved the perfect texture that blew my mind and the minds of all of the friends who tasted it. This is how an olive oil cake recipe was born.
This recipe is my odyssey to the greatest culinary heritage of all, to gâteau à huile d'olive. Its simplicity should not diminish your expectations about the taste.
My advice: look for an oil that has a fresh aftertaste, notes of fruit and citrus. Do not underestimate the bitterness – the more the better – the aftertaste should be itchy in your throat. All of my friends loved this hidden effect of the cake.
It is fun, and, in the end, food should be an experience. Right?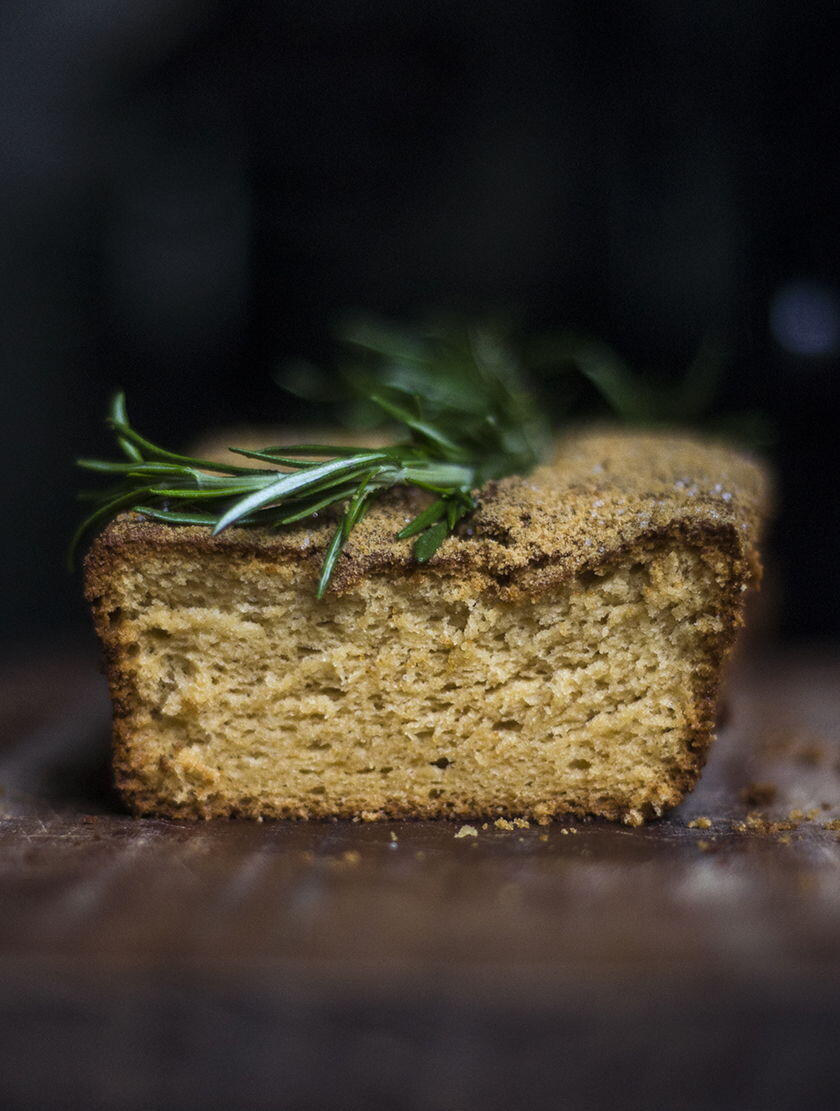 Lemon Olive Oil Cake
This dessert recipe was inspired by French pastry chef - Pierre Hermé.
Ingredients
2

Egg Yolks

2

Egg whites

110

g (4 oz)

Good Quality Olive Oil

60

g (2 oz)

brown sugar

100

g (3.5 oz)

Rice Flour

or gluten-free flour

1

tsp

Baking Powder

2

tbsp

Lemon juice

Sea Salt
Instructions
Pre-heat the oven to 175C (350F).

Beat the egg yolks with sugar and lemon juice until pale.

Add the olive oil gradually, proceeding to beat on a low speed.

When the mixture is homogenous, add the flour, baking powder and salt. Mix well on a low speed.

In a separate bowl, beat the egg whites with a pinch of salt until stiff.

Fold the egg whites into the dough. Be careful to preserve the air, do not over mix.

Place a metal cake ring on the baking tray covered with parchment paper. Or use a loaf pan (I used a glass baking pan, greased with olive oil).

Bake in a preheated oven for 20-22 minutes or until the knife comes out dry.

While still hot, sprinkle over the sugar with salt to create a nice crust.

Sprinkle over some dried flower leaves, or fresh rosemary (as shown above) to decorate (photo below shows a mix of violets and hibiscus).
All rights reserved. Perfectly Provence articles and other content may not be published, broadcast, rewritten (including translations into other languages) or redistributed without written permission. For usage information, please contact us.
Syndication Information
Affiliate Information
As an Amazon Associate, this website earns from qualifying purchases. Some recipes, posts and pages may have affiliate links. If you purchase via these links, we receive a small commission that does not impact your price. Thank you in advance for supporting our work to maintain Perfectly Provence.