Jeweller Sabine Werner Fused to Provence
Sabine Werner is a recent transplant to Provence arriving with her family only in January 2014. However, she tells me that this region has long held her curiosity and is now inspiring her work.
It is not that the sun never shines in Munich, Germany (Sabine's birthplace) or Brisbane, Australia (most recent home), but the quality of light is utterly different in Provence. Sabine studied at the Munich Academy of Visual Arts, holds a degree in architecture and started painting in 1996. Her dive into the artistic craft of creating jewelry only began in 2009.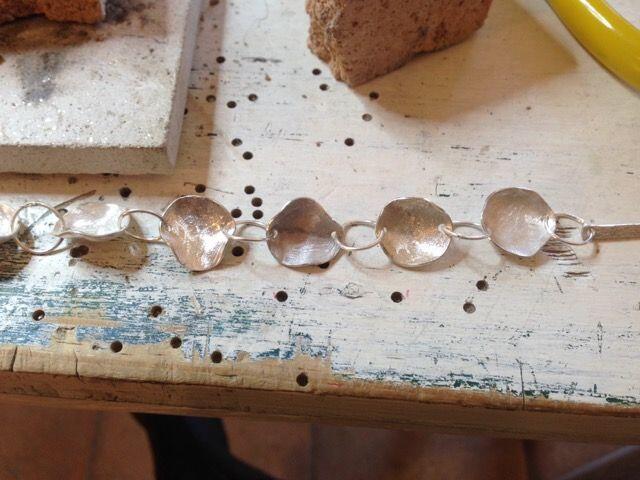 Sabine works mostly with resin and metal with what she describes as an architecturally inspired visualization. She is absolutely influenced by her new surroundings in Provence; the changing seasons, the cloudless skies and the at times violent yet clearing effects of a mistral wind. Sabine says her work is defined by its simplicity.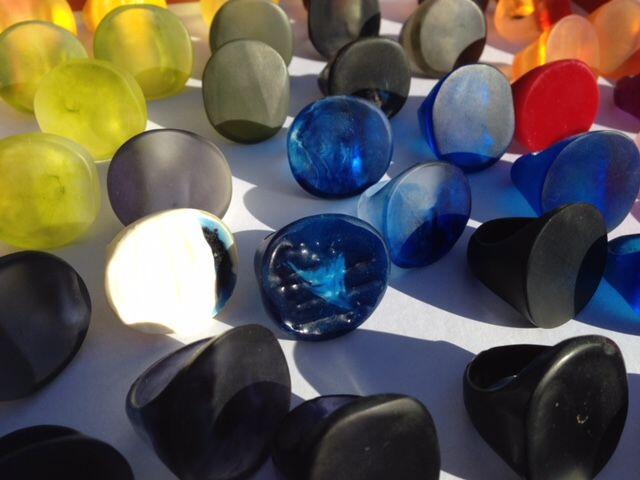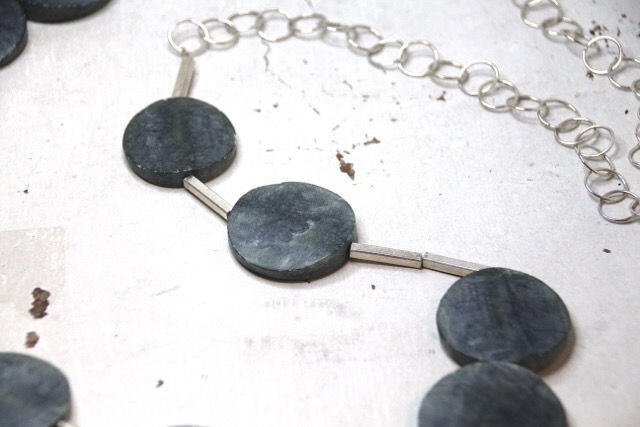 As far as continuing education and workshops, Sabine tells me that she is hoping to find more resources in Provence. For now, you can take a look at Sabine and her artwork in person on two vernissage dates.
Here, are the details: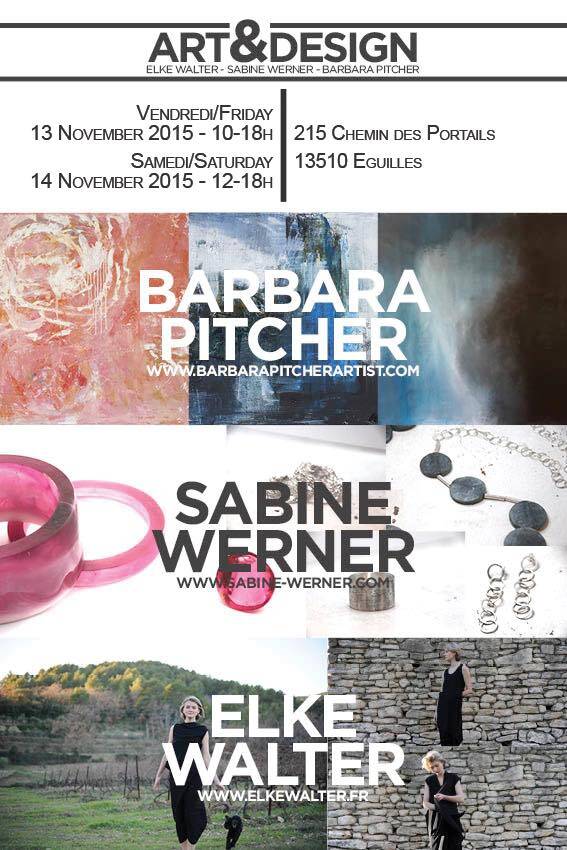 The Art and Design Exhibition
Nov 13 & 14, 2015
215 Chemin des Portails
Eguilles, 13510