How To Host An Elegant French Dinner Party
While growing up, French people are immersed in the art of entertaining. It's a central pillar of French culture, differently than we're used to in the US. For the French, entertaining isn't something they have to learn as much as it is just the way things are; this is why 2.2% of the population in the US choose to move abroad and live in France. On the other hand, for us in North America, we need to take some time to learn all the unique and exciting elements of French dining. From the order of events in the evening to menu to wine, there is a format for hosting like you're born and raised in France.
Also, if you are far away from your family and friends living abroad, this is a beautiful exercise to implement in your lifestyle to make new friends and enjoy yourself.
How To Set A Perfectly French Table
The French take their food seriously, so it makes sense that there are many different elements to set the table correctly.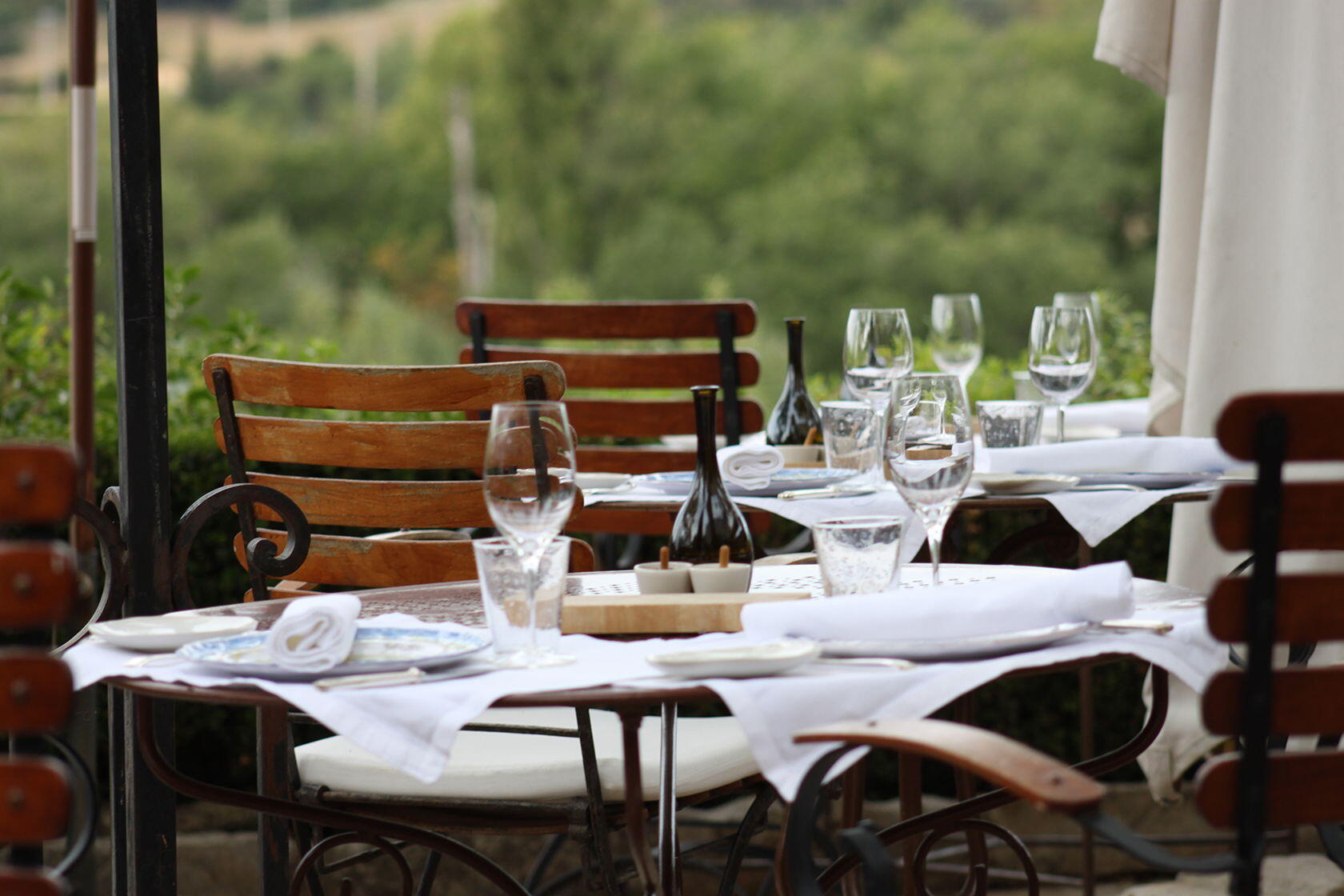 What is considered standard on a French table might seem a bit formal to North Americans, but once you get used to it, you'll find that it's a lovely way to enjoy a meal! The French love things with sentimental value or that have stories behind them, so you'll often see table settings that are mismatched charmingly. A few inherited wine glasses, plates from a flea market, napkins picked up on vacation, and everything works together because the elements are all well-loved.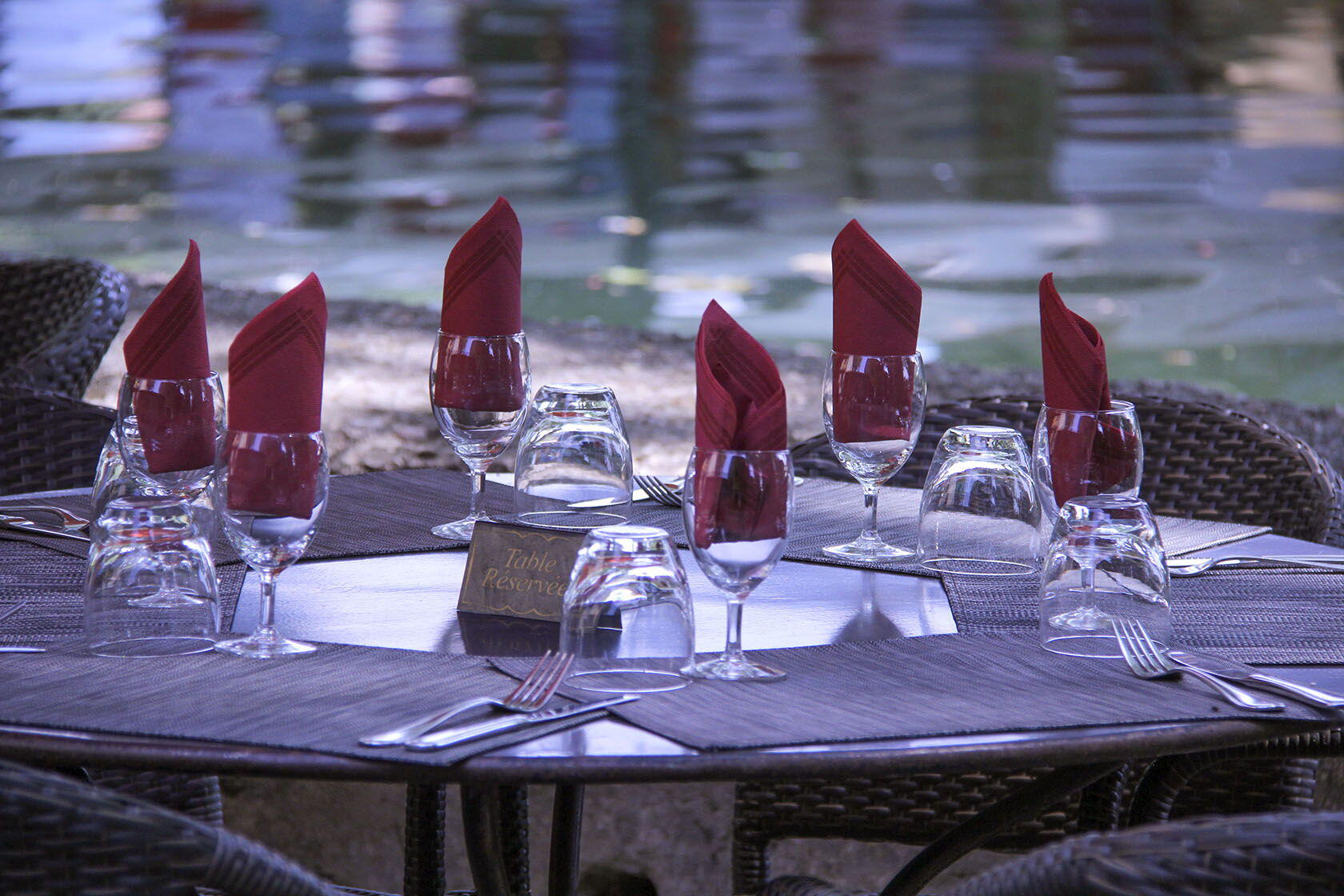 So, no need to worry about perfectly matched tableware, but you will need a few staple items.
1. Glasses for wine, champagne and water
2. Plates – chargers, dinner plates and dessert plates
3. Silverware
4. Place cards
6. Condiments
7. Tablecloth and cloth napkins
8. Decorations like flowers and candles
A quick note on table decorations — keep them simple and minimal! While no French table is complete without some form of decoration, going overboard will make your table feel cluttered and overcrowded. Instead, think of a simple floral arrangement that won't block guests' views of each other or candles lit beforehand, so they burn down to a reasonable height before your guests make their way to the table.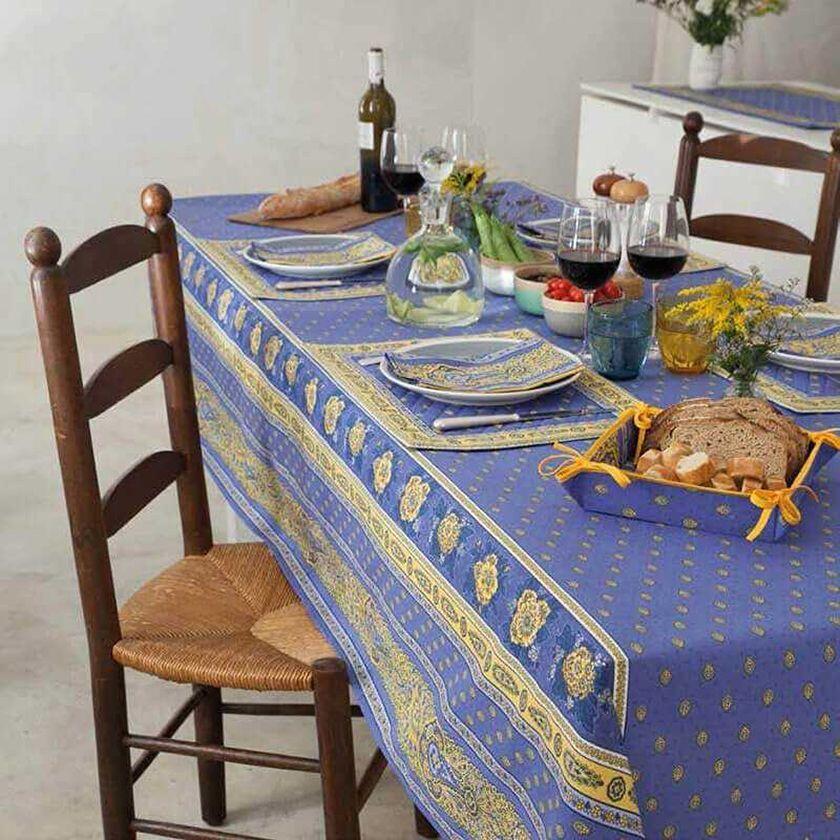 Do Not Set An End Time
This detail is so important! French dinner parties are meant to be lengthy and relaxed. Courses are served with a reasonable amount of time between to allow guests to converse and digest. It's a sign of a perfect French dinner party if things go well into the night, so setting an end time is generally frowned upon.
The Conversation
The conversation is on par with the food in terms of importance at a French dinner party. The French detest small talk and prefer to discuss and debate current issues, so be prepared to get into recent news items, world affairs and politics. No topic is off-limits — save perhaps money. As it is in many places, it's considered vulgar to discuss money in a group setting in France.
Let your guests know that they should brush up on current news and be ready for lively conversation!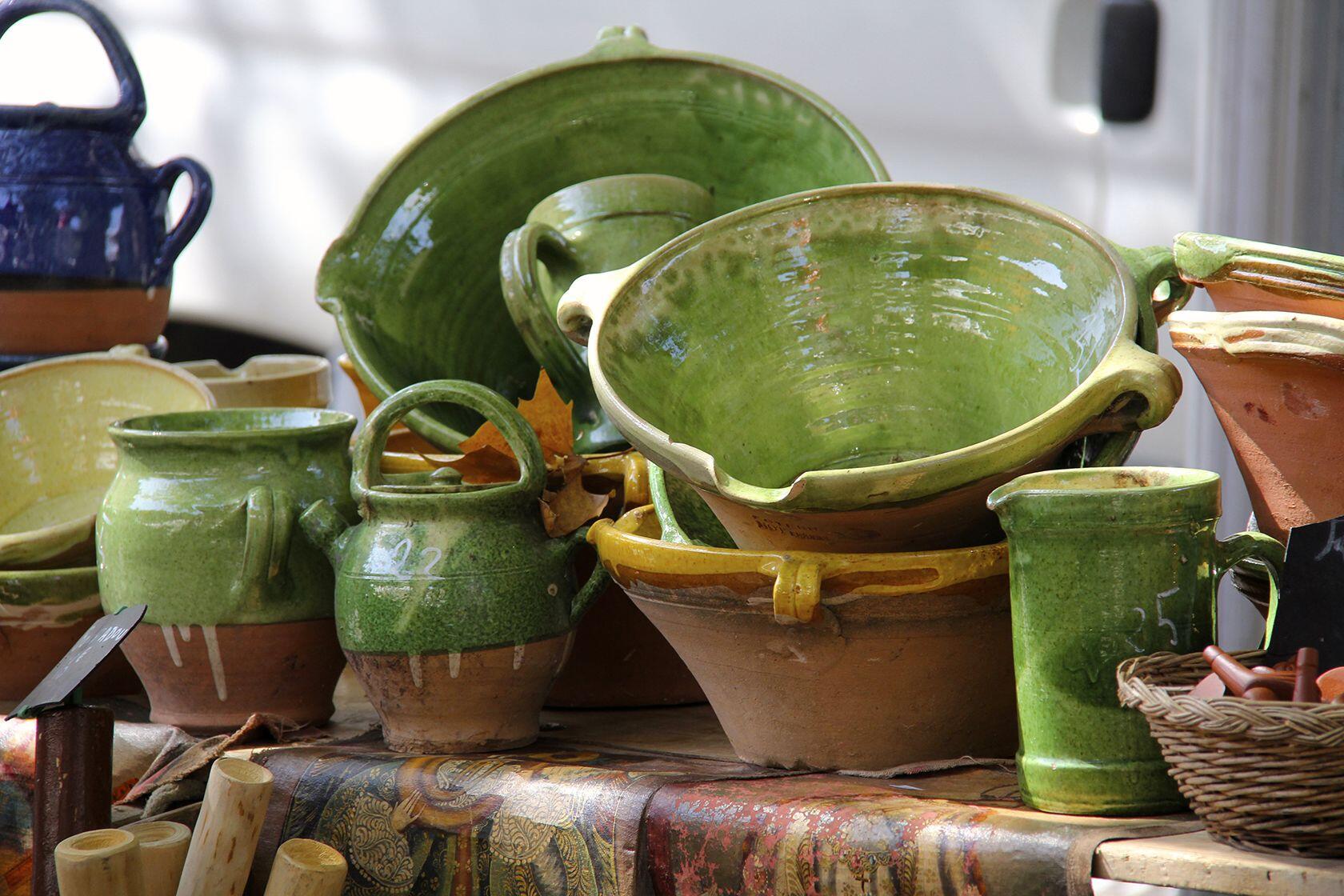 Another conversational element you can always expect to find at a French dinner party is lots of discussion about food. The menu for that evening, the food you're currently eating, past meals, favourite meals, anything food-related is a popular topic for the French. In some cultures, it's considered disrespectful to the chef to talk about other meals while eating theirs, but not in France. So food is a much-loved topic for discussion at any time.
The Menu
Don't get anxious and think that hosting a French dinner party means you have to be super formal. A cosy country supper is as French as a fancy soiree! That said, there are some things that a French dinner will always have. Spoiler — cheese is a must.
Any French dinner party will have a standard format for courses.
1. Aperitif – The aperitif is a French dinner party must! Typically served in the living room, the aperitif includes a cocktail or glass of champagne and small snacks like olives and tapenade or foie gras on little toast. The aperitif course doesn't generally last more than a half-hour or less. Once everyone's glasses start to empty, let your guests drift to the table to begin the starter course.
2. Starter – French onion soup (or, as the French call it, onion soup) is always a great starter, but if you're looking for something different, a souffle is a great option if you're up for it!
French Onion Soup
Bring a taste of Paris to your home dining experience. Bon appétit!
Check out this recipe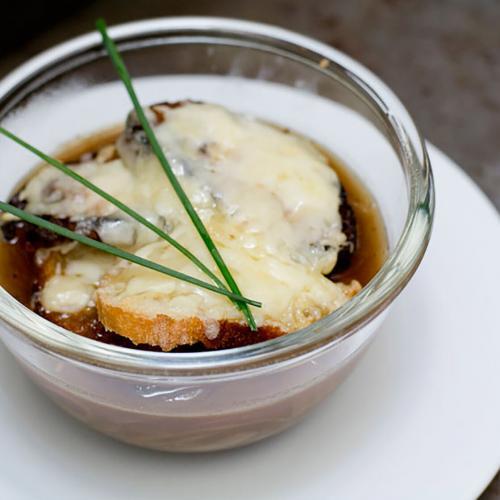 3. Main course – This is the area of your meal to spend the most time on. Expect that your guests will eat slowly and linger, especially on this course — it's the show's star! Great classic French options would be pot roast, stuffed tomatoes, or potatoes au gratin.
Stuffed Baked Tomatoes
An easy vegetarian dish. Serve as a side or as a main course with other stuffed vegetables. and a salad
Check out this recipe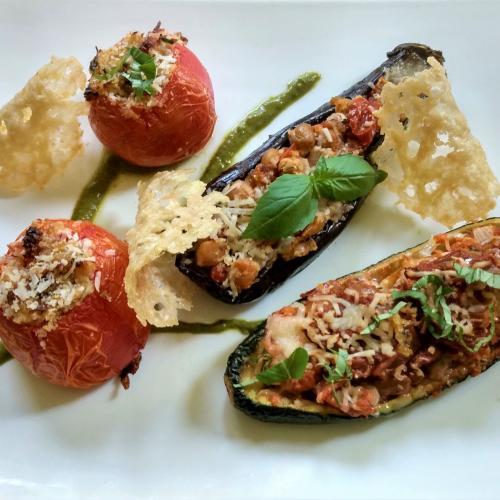 4. Cheese – The cheese course might be the one that's the most different for North Americans. If we have cheese as a part of a dinner party, it's generally served in the aperitif course, not after the main course. Give the French way a try — you might find that you love following your main meal with cheese.
Shoot for at least three different types of cheese with varying kinds of milk (goat, cow, or sheep), and variety between soft and hard cheese, blue cheese, etc. Lay them out from mildest to strongest so that your guests have a natural progression of flavour intensity. Sometimes a simple lettuce salad dressed with walnut oil is served alongside the cheese, and always with bread! A fresh baguette is the most popular choice, for a good reason. Crusty outside and soft inside make a baguette an excellent pairing for all cheese.
Charcuterie Cheese Board
Easy to prepare, no cooking involved and you get to choose all the ingredients. The selection below will serve 6-8 as an appetizer, or 3-4 as a meal.
Check out this recipe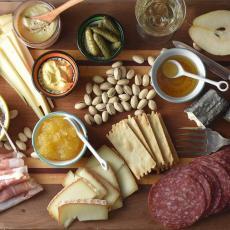 5. Dessert – French desserts are works of art, so don't feel like you must become a master French baker overnight to create your homemade dessert. It's common in France to buy desserts from local artisanal bakeries, so feel free to take some prep work off your plate and do the same. Tarte tatin, crème brûlée and chocolat mousse are all classics.
Apple Tarte Tatin
The wonderful thing about an upside-down dessert is that they are never too dry. Enjoy the caramelized flavours of this traditional apple dessert à la mode with vanilla ice cream.
Check out this recipe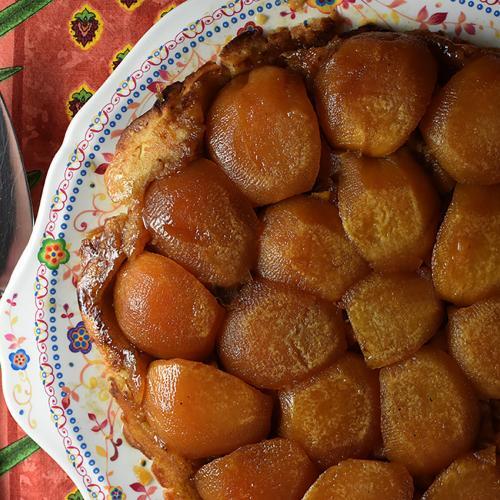 Chocolate Mousse
This easy recipe was adapted from "Around My French Table" by Dorie Greenspan. Enjoy chocolate mousse as the finale for your holiday menu or any time of the year.
Check out this recipe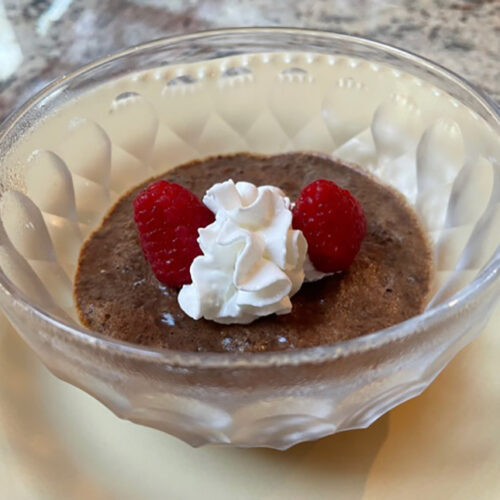 Lemon Meringue Tart
There's nothing better than a classic lemon meringue tart. With tart citrus and sugary, creamy meringue, these small bites of heaven are sure to impress (if you don't eat them all yourself!).
Check out this recipe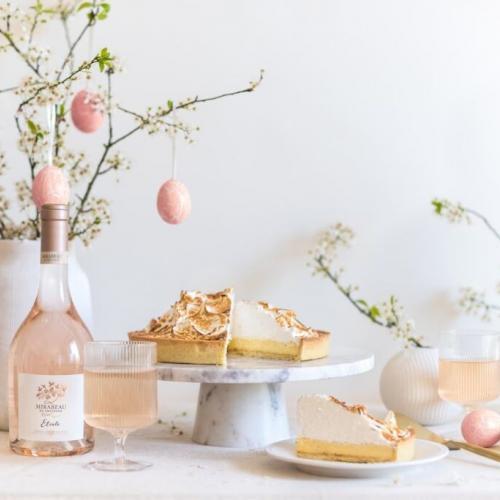 6. Coffee – Coffee or espresso is served after — not with — the dessert course. Not to worry, if you don't have an espresso machine at home, a pot of coffee on the table is perfect. Set out cream, milk, sugar and spoons and let your guests serve themselves.
7. Digestif – Opening and closing your meal with aperitifs and digestifs enhances the dining experience. While an aperitif is meant to stimulate your appetite, a digestif is intended to aid digestion. Generally sweeter and with higher alcohol content, popular digestifs include Cognac, Cointreau, or Chartreuse.
The Wine
Wine is ubiquitous in French culture, so knowing at least a bit about French wines is vital for your French dinner party. You'll want to start with champagne and then pair your wine with your courses. For example, whites work exceptionally well with fish and chicken, while reds pair better with red meat and tomato-based dishes. It's not uncommon for a French dinner party to have three to five different wines throughout the evening, so be prepared to broaden your wine horizons.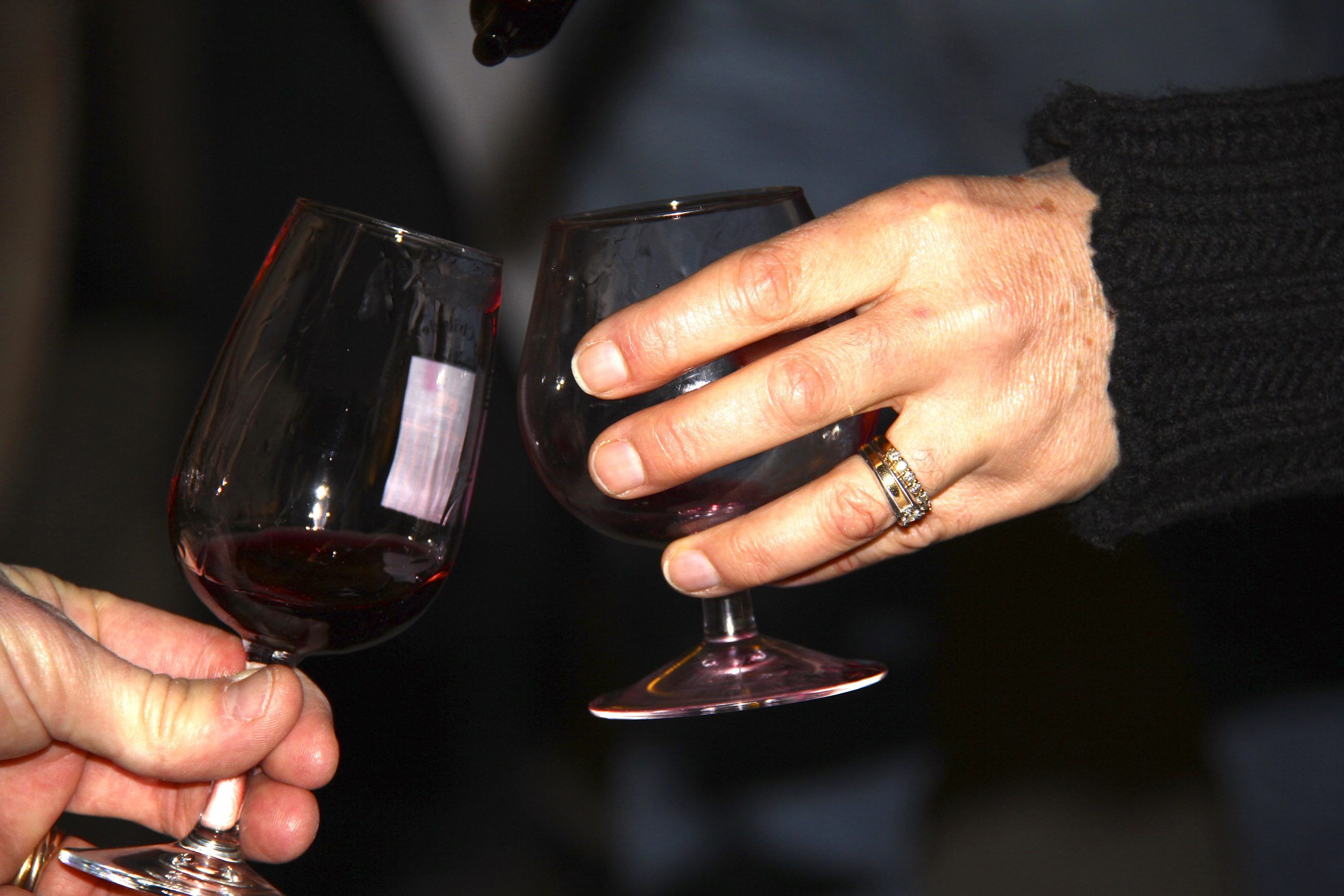 Old World wines are organized differently than New World wines are. It can be challenging when you're looking at a bottle of French wine to figure out what the varietal is because they are labelled by the region they were produced in, not by the type of grape used. For example, you might have thought that a Bordeaux was a type of grape, when in fact, it's the region where the wine is made. A typical Bordeaux comprises Cabernet Sauvignon, Merlot, Cabernet Franc, Petit Verdot, Malbec and sometimes Carmenere.
That's just the tip of the iceberg! It might seem confusing in contrast to how we're used to seeing American wines labelled, but it will seem more straightforward once you get the hang of it.
Additional wine reading:
Wines of Provence Understanding the Colours and Terminology
Essential Reading The Wines of Provence – Tricolour
If You're A Guest
What do you bring if you're invited to a French dinner party? It doesn't need to be anything huge, but a host gift is a must. It's considered rude to arrive with nothing to thank your host for having you. You can bring a bottle of French wine, a homemade item like jam or custard, or something artisanal and locally made. It doesn't need to be expensive or fancy, just something to show your host that you appreciate their effort.
Flowers are a great option as well, just not chrysanthemums! These flowers are reserved in French culture for November 1, a day to honor relatives that have passed on, done by taking chrysanthemums to their graves. So it would be a bit like giving your boss a bouquet of red roses — a nice gesture, but the wrong message.
The French love food and entertaining, and their dinner parties honor that love with the menu, conversation and length of get-togethers. So, put your most chic outfit on and plan your French dinner party!
All rights reserved. Perfectly Provence articles and other content may not be published, broadcast, rewritten (including translations into other languages) or redistributed without written permission. For usage information, please contact us.
Syndication Information
Affiliate Information
As an Amazon Associate, this website earns from qualifying purchases. Some recipes, posts and pages may have affiliate links. If you purchase via these links, we receive a small commission that does not impact your price. Thank you in advance for supporting our work to maintain Perfectly Provence.