Wines of Provence Understanding the Colours and Terminology
"The Allure of Provence and its Wines" was previously published in Culinaire Magazine (June 2016). This updated article includes additional reading, travel tips, and details on wine colour production and terminology.
---
Mention Provence to a friend and they likely have a mental image that involves cobalt skies, cicadas and lavender fields. Ask that same person about wines from the region, and there is a good chance you will get a rosé-coloured response.
Provence indulges all of your senses. The serrated limestone cliffs that plunge into turquoise Mediterranean waters leave you breathless. This part of France is where aromas of mimosa, jasmine and Spanish broom are crafted into perfumes. It is the same region, where food lovers are apt to swoon helplessly at bites of hot socca in Nice and bouillabaisse in Marseille.
Read: Understanding and Tasting The Real Bouillabaisse of Marseille
Milleniums of Wine
The map of Provence stretches for 31,400 square km, from the Languedoc in the west to the Italian border, from Montélimar in the north to the Mediterranean shores. With sheltered harbours, plenty of defensive hilltops and abundant fertile land it is no surprise that this vast landscape held much appeal to the ancient populations of Greeks, Celtic-Ligurians and finally the Romans.
Millions of years ago, the Southern Rhone Valley was created by geological changes and volcanic eruptions. The soil varieties left behind from this violent environmental activity range from sandy to limestone to clay. It is this diverse topsoil in combination with bedrock that creates an excellent terroir for cultivating grape varietals.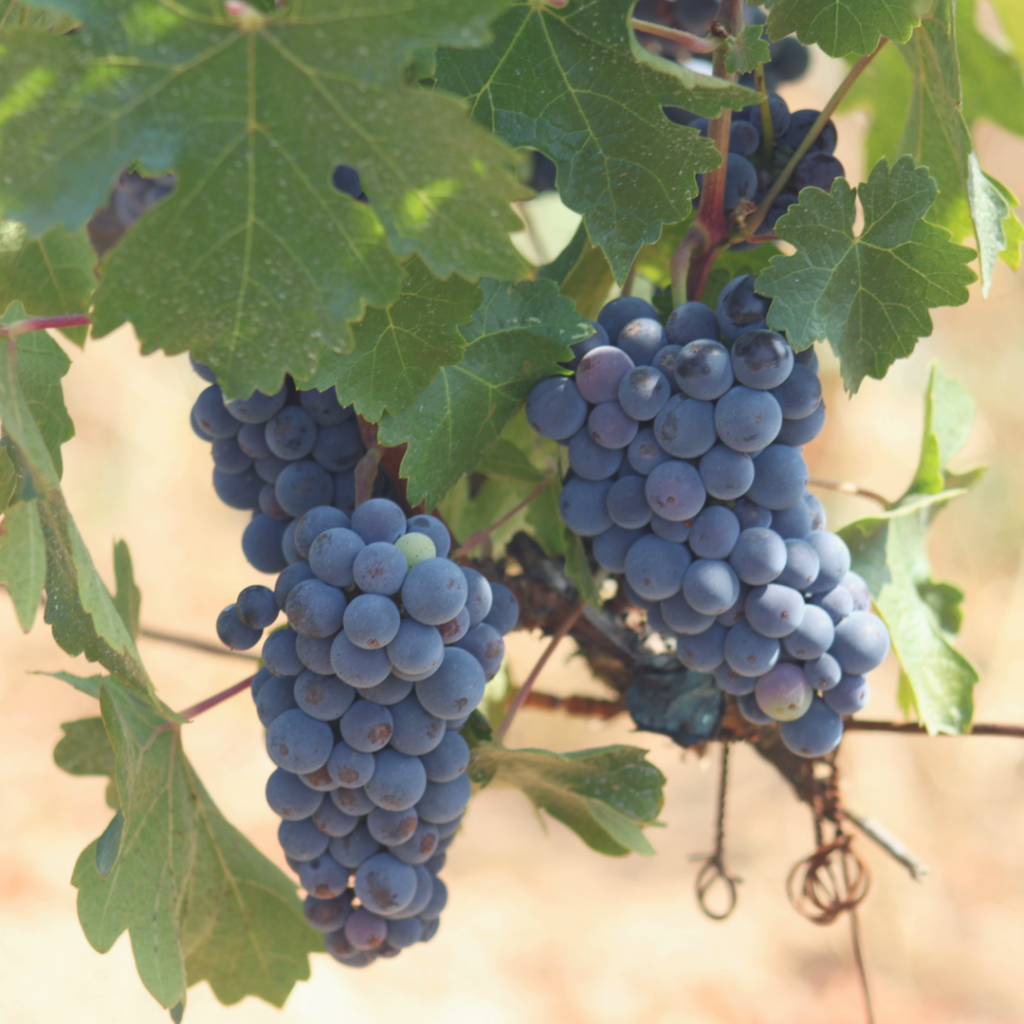 The wines of Provence have an almost a mythical attraction aided by the fact that the first non-indigenous vines were brought to Massalia (Marseille) by the Greeks in about 600 BC. These would have been the earliest intentionally cultivated grapes and certainly the first rosés in France. The Romans arrived in Nostra Provincia ("our province") in approximately 125 BC and began the work of expanding their commodity trade routes.
Evidence of Roman grape cultivation has been discovered throughout the region including fragments of pottery and tributes to Bacchus and Ariane on steles, sarcophaguses and statues. The Rhone River provided a convenient transportation link with the port of Marseille for shipping wine (and local goods) to other destinations. The Romans recognised that the steep sides of Mont Ventoux and the Dentelles de Montmirail provided decent shelter and drainage for grapes, once the backbreaking work of terracing was completed.
---
Travel Tip: Visit the Musée des Docks Romains in Marseille is filled with archaeological objects unearthed from the Greek and Roman eras, including dolia (large clay amphorae that were used to transport wine). Located at 28, Place Vivaux, near the Vieux Port. Tel:+33 (0)4 91 91 24 62. The museum is closed on Mondays.
---
During the Middle Ages, the Provencal wine trade declined into the hands of a few, mostly monks, who had access to land and financial resources. It was Pope John XXII, the second of the seven popes to reside in Avignon, who ordered the construction of a summer residence in 1317, which became known as Châteauneuf-du-Pape. This new settlement sparked the emergence of grape growing in the mix of sandy, well-drained soil and land covered in red rocks or galets roulés that blanket a more stable clay mix. The Pope's 14th-century construction project was fortuitous as Châteauneuf-du-Pape, and many of the surrounding Appellation d'Origine Protégée (AOP) vineyards are now globally renowned for excellent wine production.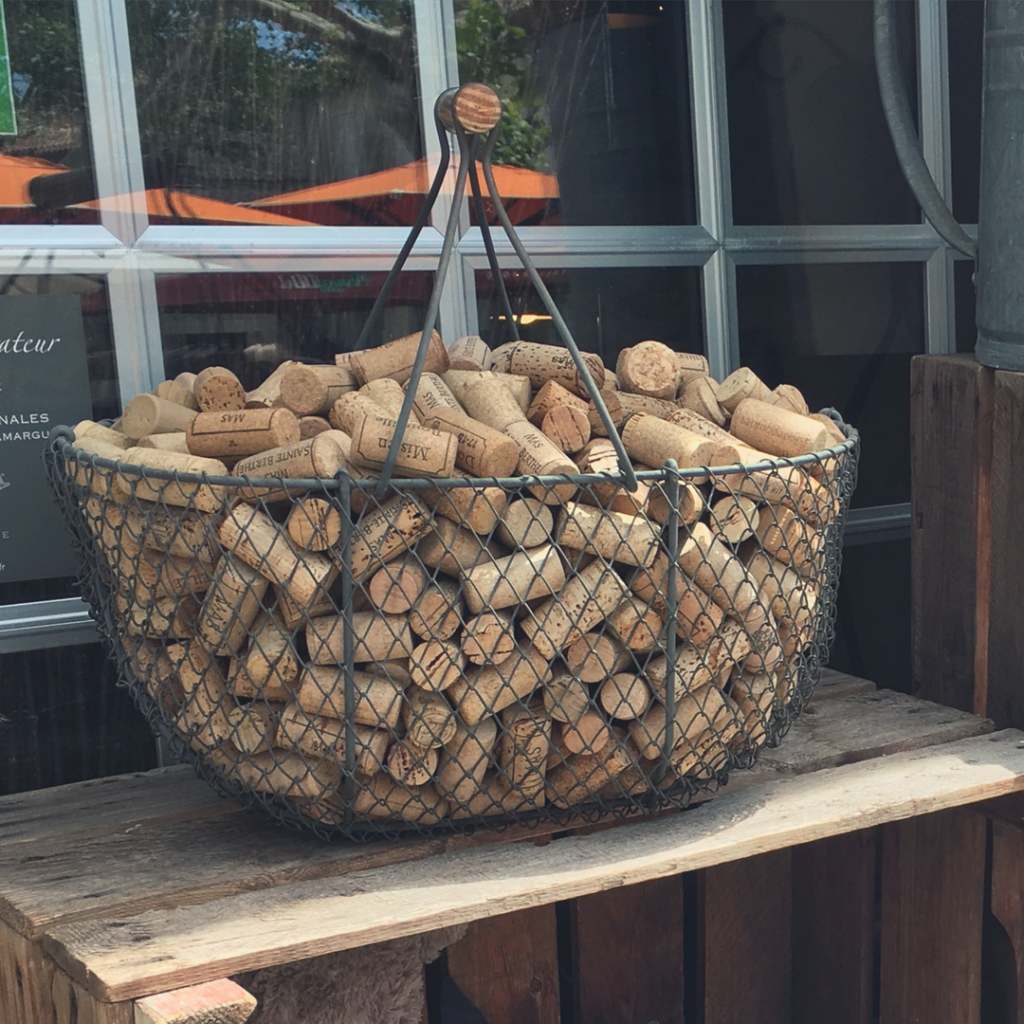 Modern Wine
Fast forward to the present day; there are nine AOPs in Provence and 12 in the Southern Rhone. In Provence, over 80% of the wine produced is rosé whereas in the Southern Rhone spicy red blends make up the majority (79% in 2013). Major red grape varietals in the region include grenache, syrah, mourvèdre, carignan and cinsault. The white grapes include bourboulenc, clairette, white grenache, picpoul, picardan, roussanne and Viognier. Each AOP defines the rules on acceptable grape types and vineyard practices within a particular geography.
---
AOCs (AOPs) in Provence
AOC – Appellation d'Origine Contrôlée (controlled geographic designation). The French labelling and quality control system was established in 1905. The classification system applies to a wide variety of products including butter, chicken, lentils and wine. In the case of wine, the AOC designation began in 1935, long after the classification of the Bordeaux Medoc region in 1855. Châteauneuf du Pape was the first AOC in France (1936).
AOP – Appellation d'Origine Protégée is the same as AOC, but applies to all EU countries.
There are several AOCs in Provence and the Rhone Valley and a few sub-appellations (*):
Provence:
Bandol
Cassis
Côtes de Provence:
*Côtes de Provence Sainte Victoire
*Côtes de Provence Fréjus
*Côtes de Provence La Londe
*Côtes de Provence Pierrefeu
Coteaux d'Aix-en-Provence
Coteaux Varois en Provence
Les Baux de Provence
Palette
Bellet
Côtes du Rhône (South):
Beaumes de Venise
Cairanne
Châteauneuf-du-Pape
Côtes du Luberon
Côtes du Ventoux
Coteaux de Pierrevert
Grignan les Adhémar
Gigondas
Lirac
Tavel
Rasteau
Vacqueyras
---
The wines of Provence and the Southern Rhone are typically created using assemblage techniques where varietals are fermented separately and only then blended under the scrutiny of master winemakers. This winemaking methodology allows the vintner more flexibility in years where the growth and sugar production of one grape type might be better (or worse) than another varietal.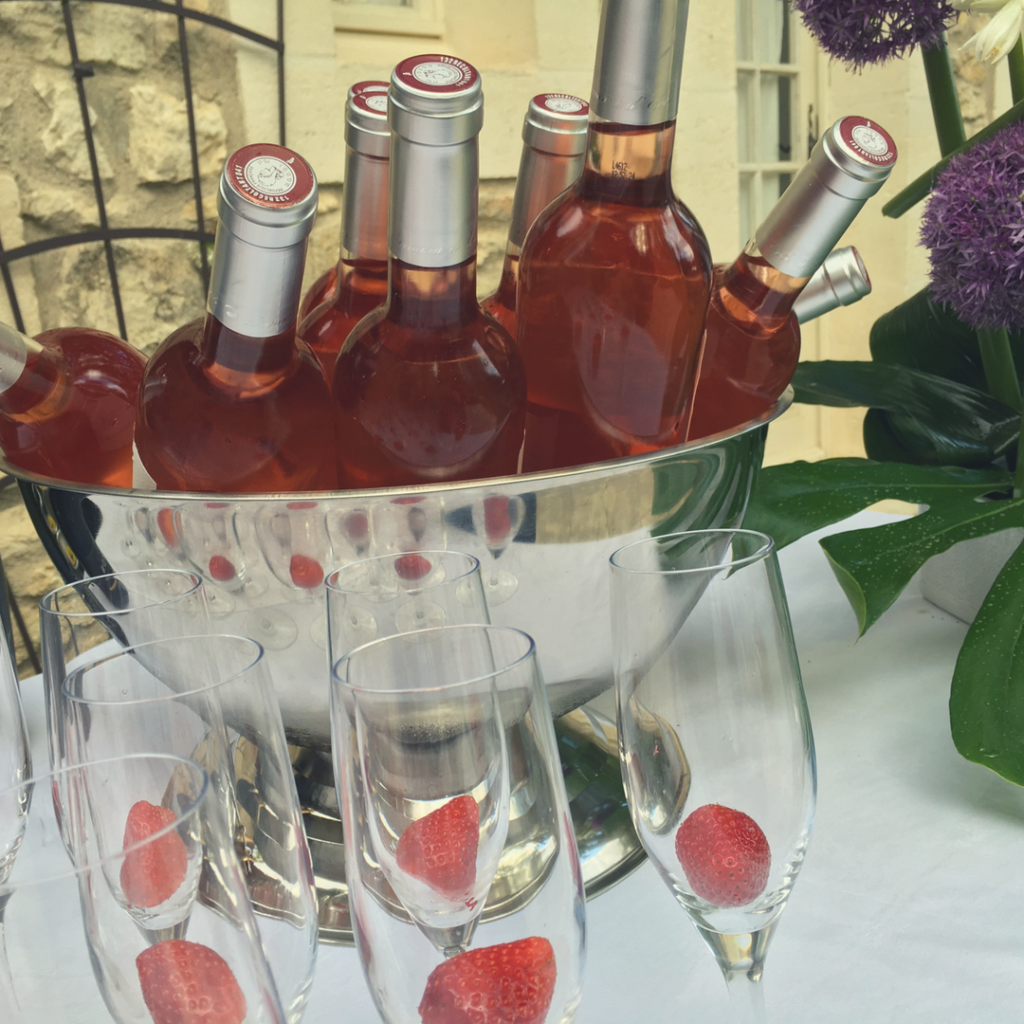 The pink wine consumer was almost crushed during the terrible era of blush wines. Now that same wine drinker is fuelling the wave of Provence rosé popularity. This movement continues to grow internationally helped by smart star-studded marketing for easy drinking light rosés.
---
Colour Tips and Sips
Provence has a reputation as the rosé producer of France, but in fact, the region is number two in annual production (160 million bottles) after Languedoc-Roussillon (320 million bottles). According to the Vins de Provence website, 89% of the yield in the region goes to making rosé wines. Although, the volume of red and white is limited there are some excellent wines in both categories.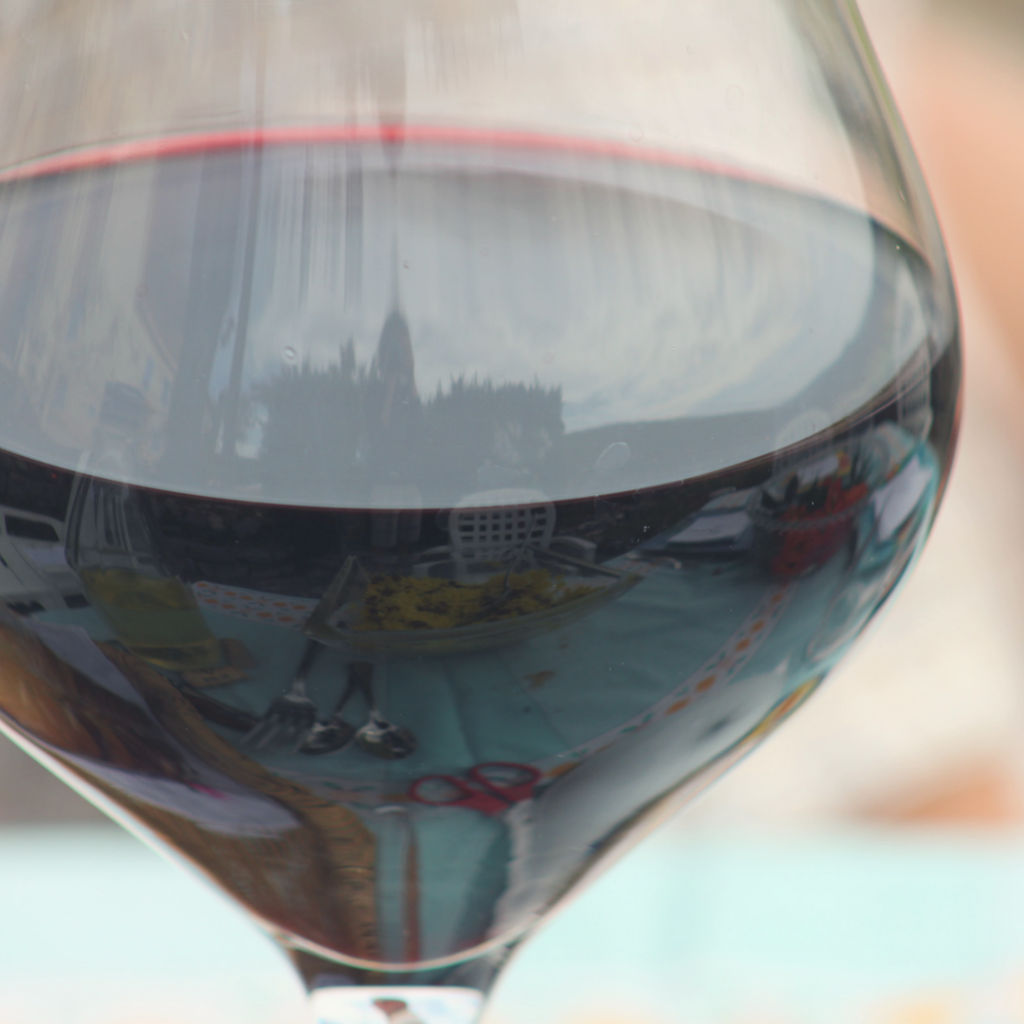 The colour chart reverses for vineyards in the Cotes du Rhône where the output is more focused on red wine at over 80% (the figure for the entire Rhône Valley, not just the southern portion). Tavel AOP has a reputation as the "King of Rosés" with all of its wine production devoted to deep-pink wines. There is a small amount of excellent white wine produced (4-6%) in the region.
---
With all the output from the AOPs of Provence and the Southern Rhone, the wine choices are somewhat endless. There is something for everyone and every occasion from cooperative wines to well-established gastro rosés, from thought-provoking reds to surprisingly sophisticated whites.
---
Wine Tours:  Are you interested in learning more about the wines of Provence? Join a private tour or hire a guide to understand the region in greater detail. We recommend two companies Sophie Bergon's Travel in Provence and Emily Durand's Your Private Provence.
---
Wine reference sites:
The Wine Cellar Insider: Chateauneuf du Pape, Southern Rhone Vintage Chart 1978 to Today
The Wine Cellar Insider: Southern Rhone Complete Guide to the Best Wines Wineries Appellations
Wine Folly: The Guide to Côtes-du-Rhône Wine w/ Maps