Portrait Photography in Provence Workshops and Retreats
Fascinated with France since her childhood, Raina Stinson visited the country for the first time in 2014. That trip was a career turning point for this long-time nurse from Portland, Oregon. Shortly after that journey, she decided to take early retirement and combine her two passions, portrait photography and the prospect of living in Provence.
Living in Provence
Exciting and scary, Raina took a leap of faith and made a complete lifestyle change. In 2018, she swapped the US West Coast for a tiny village in the Luberon. It was a cold February day when Raina arrived in the hamlet of Goult and to her new home a stone, Provencal farmhouse surrounded by grapevines.
"My first night in France, I had an overwhelming feeling that I had arrived home." ~ Raina Stinson said of her first trip to France.

What do you feel are the best things about living in Goult?
The village is alive and not overly touristy. Like many of the communities here, there are many vacation homes, but with lots of locals, Goult remains lively throughout the year. However, it does get much quieter in the winter months, which I like. Goult is a small town with plenty of food choices. There are four restaurants, a pizzeria, café, tabac, épicerie, fromagerie, boulangerie and a boucherie.
Can you describe Goult from a photographer's viewpoint?
Goult is a tiny hilltop village nestled in the Luberon Valley that is full of rich history. The town has beautiful stone and ochre-coloured buildings, and a 12th-century château. At the top of the village, there is a restored windmill and an incredible view of the valley. It is a fantastic spot to take both sunrise and sunset photographs in addition to portraits.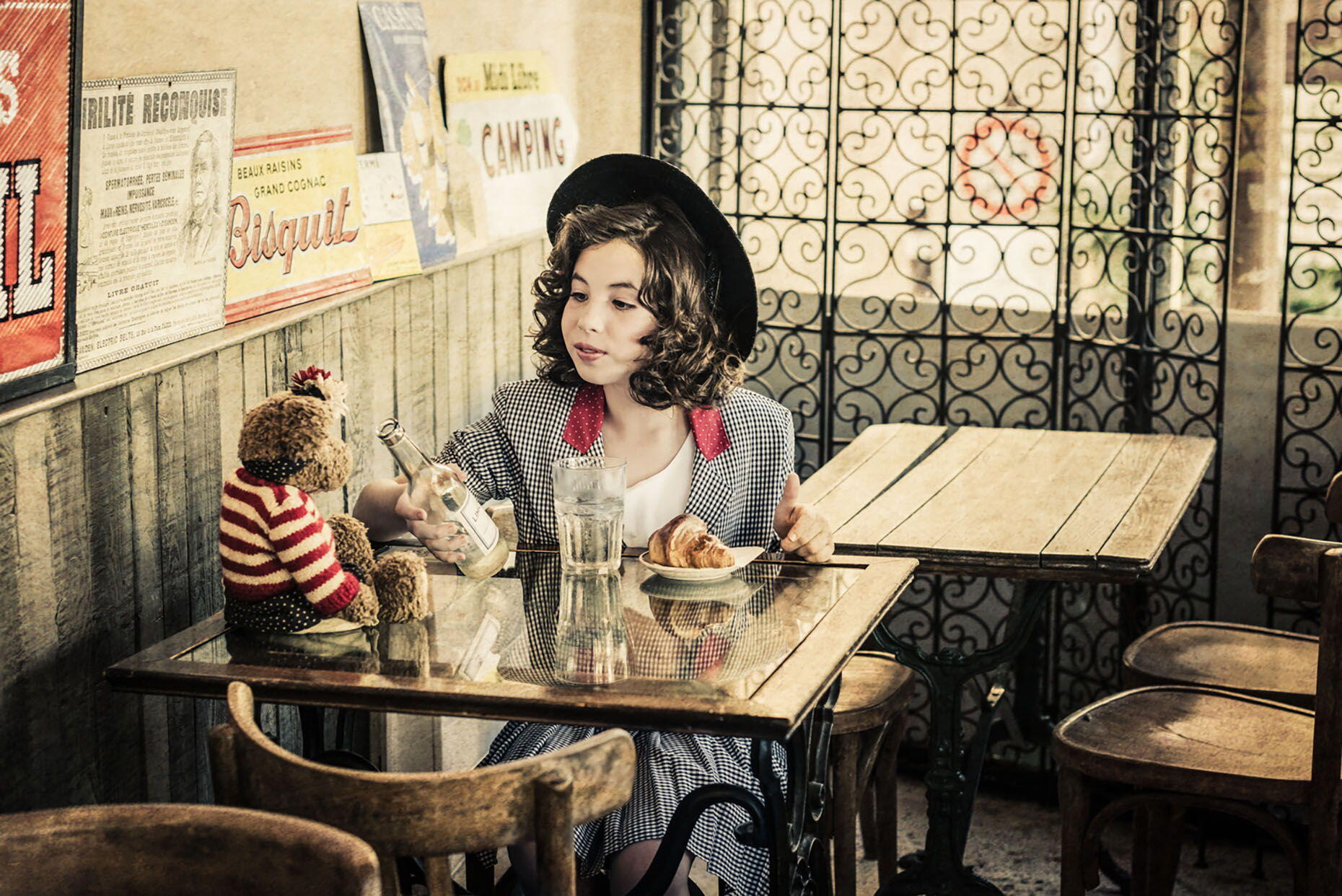 A New Career
Captivated by images and lighting, she launched Raina Stinson Photography in 2011. At the time, photography was only a hobby, but one Raina was passionate about. A new digital camera prompted her to enroll in classes, professional workshops, and to gain an understanding of studio lighting. The whole process of learning and improving her skills as a photographer was exciting after a long nursing career. Raina credits her training as a nurse with an aptitude for portrait photography.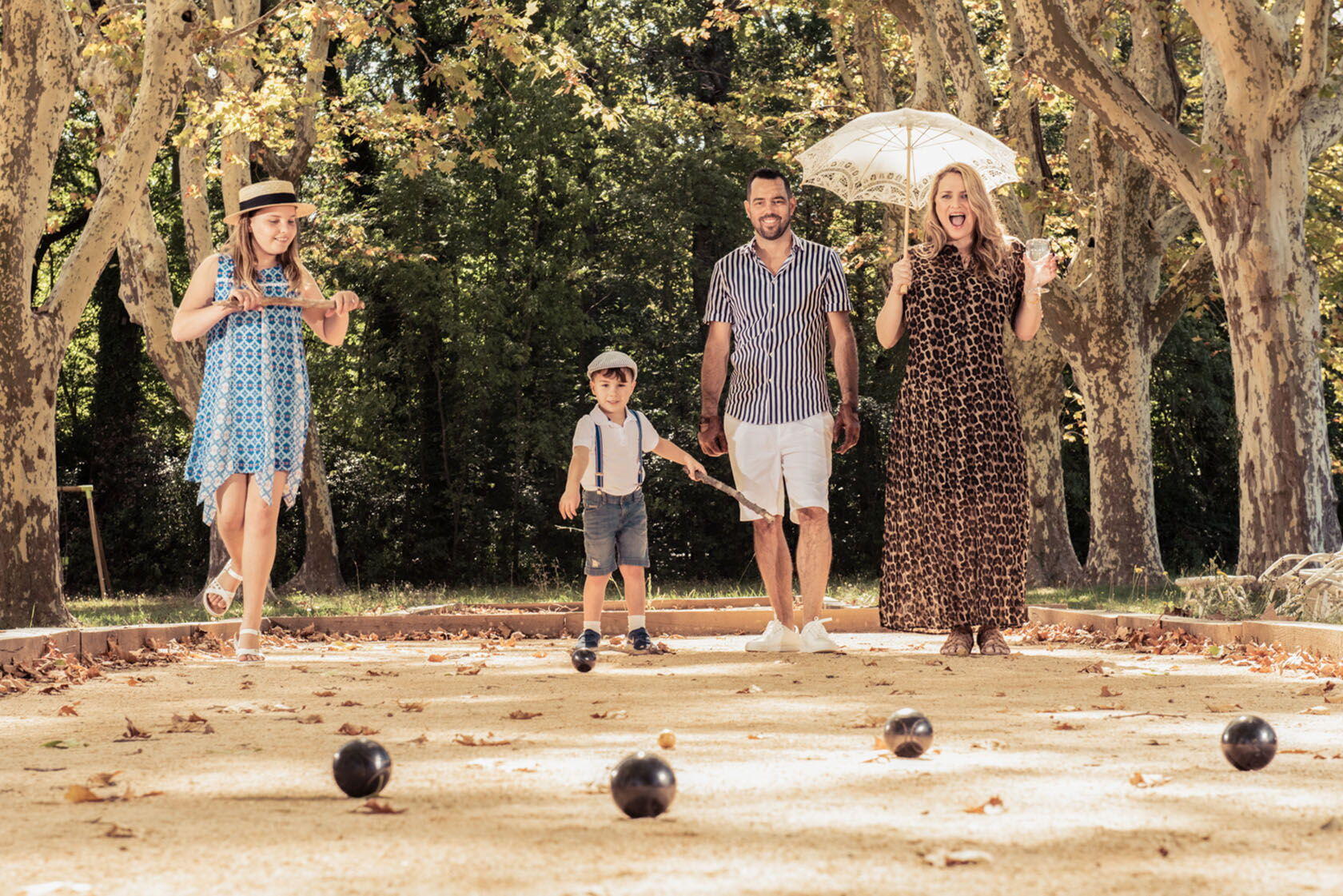 What draws you to portrait photography?
Portraiture is very natural for me. I am quite good with people and good at making them feel comfortable in front of the camera. As a social person, I enjoy meeting new people, getting to know who they are to create an image that reflects the individual. A bit like an art director, I find that I weave storytelling through my portrait work, creating scenes both real and imaginary, resulting in thought-provoking images.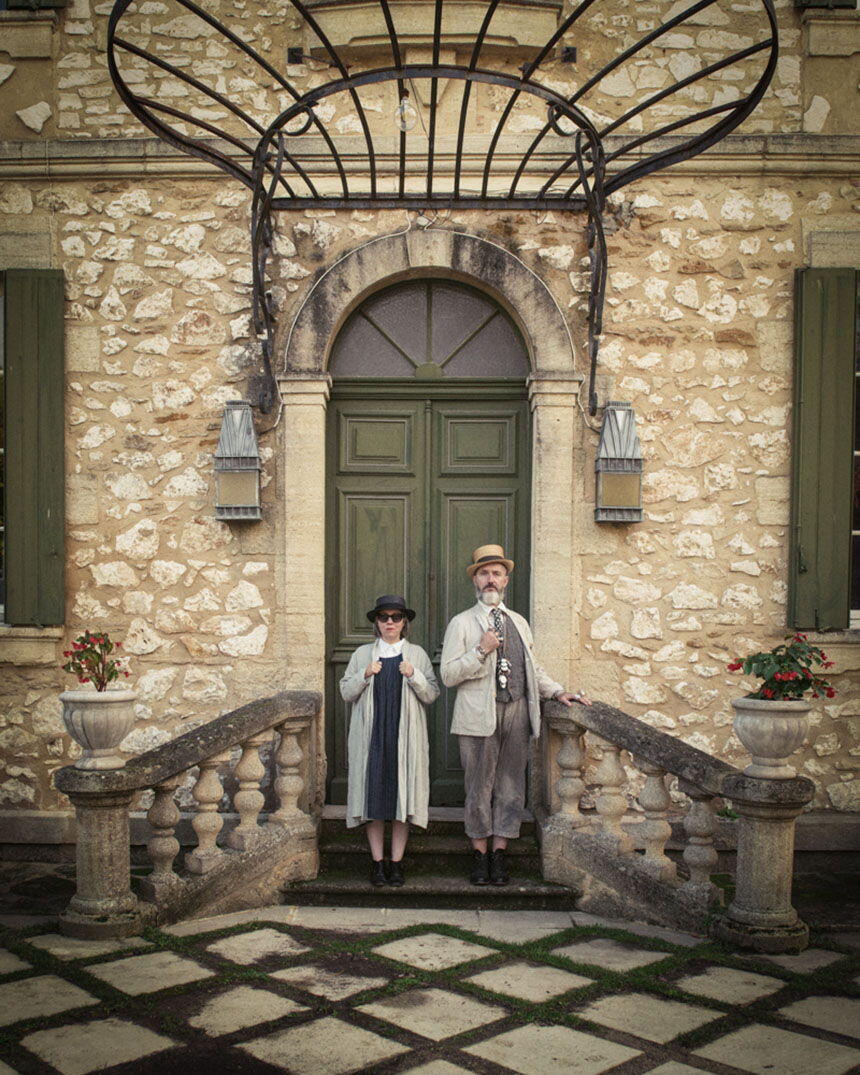 The same year as Raina's first trip to France, she began submitting her work to galleries and entered photo contests. If she had any doubts about her talent, others certainly did not. Since 2014 Raina's work has received prestigious national and international awards (see the full list here). The recognition of her work was exactly the nudge that she needed to pursue photography as a second career.
"I strongly feel it is never too late to pursue your passions no matter what they are."
Memories in Photos
Fast-forward a couple of years, and Raina remains firmly enamoured with Provence and the opportunities for her work. Preferring to work with small groups, Raina offers a variety of packages for capturing her client's South of France vacations in lasting images.

Do you have some favourite places to photograph in the Luberon, or beyond?
I like photographing people in unique places, such as ruins, castles, and nature. My preference is villages and settings that are unique and less touristy.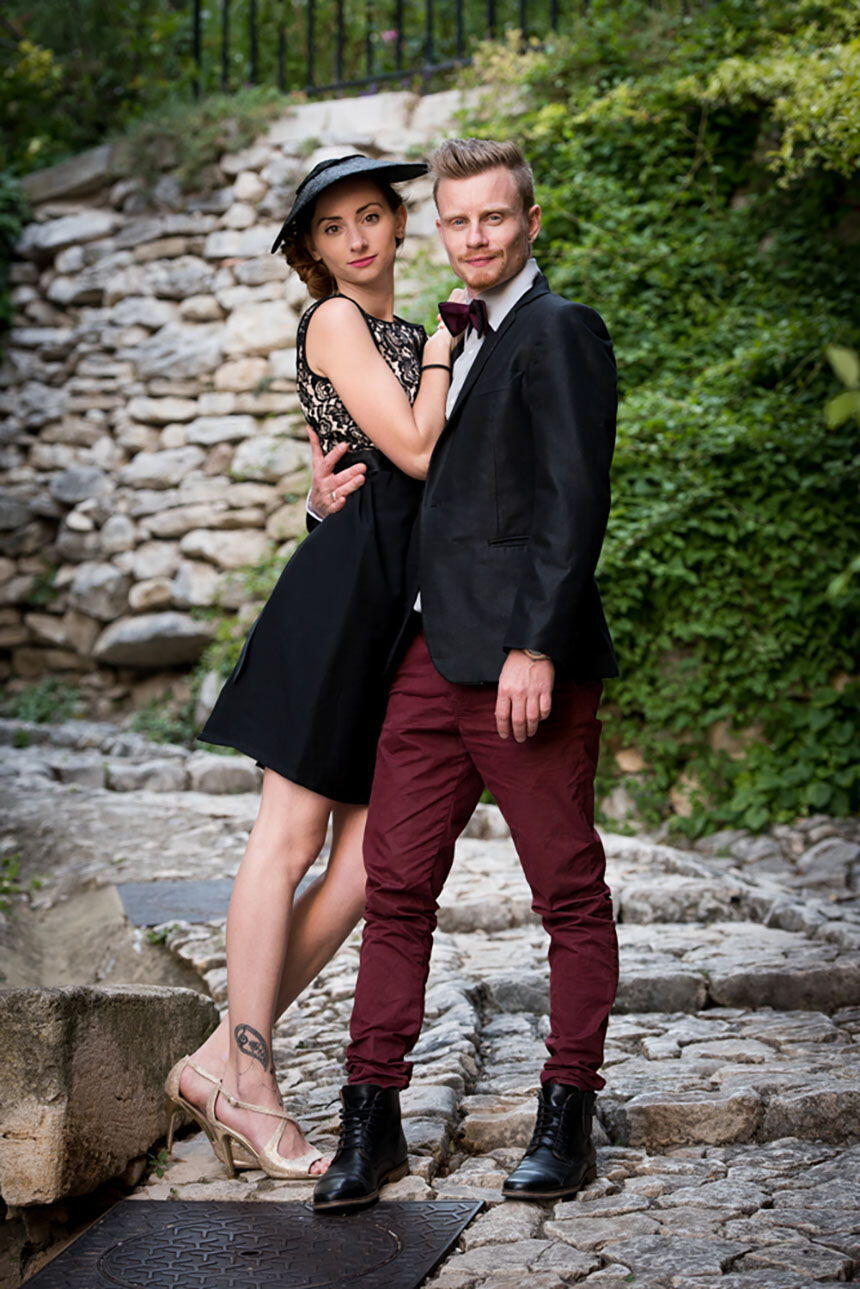 What is your favourite day trip from Goult?
The Luberon Valley is full of beautiful picturesque villages, but for a short day trip, I particularly love Saint Saturnin les Apt. It is an authentic Provencal village with stunning backdrops. Picture perfect settings include the ruins of an old fortress, a castle, and a chapel built initially by the Romans. Saint Saturnin les Apt is a fabulous place to capture portraits and landscapes, and where I often bring my clients.
For a more extended day trip, I like going to Villeneuve-lès-Avignon to the Saturday brocante, and exploring the picturesque village. This town is just across the Rhône River from Avignon, which allows for a visit to the Papal city. Both places are great for taking photographs.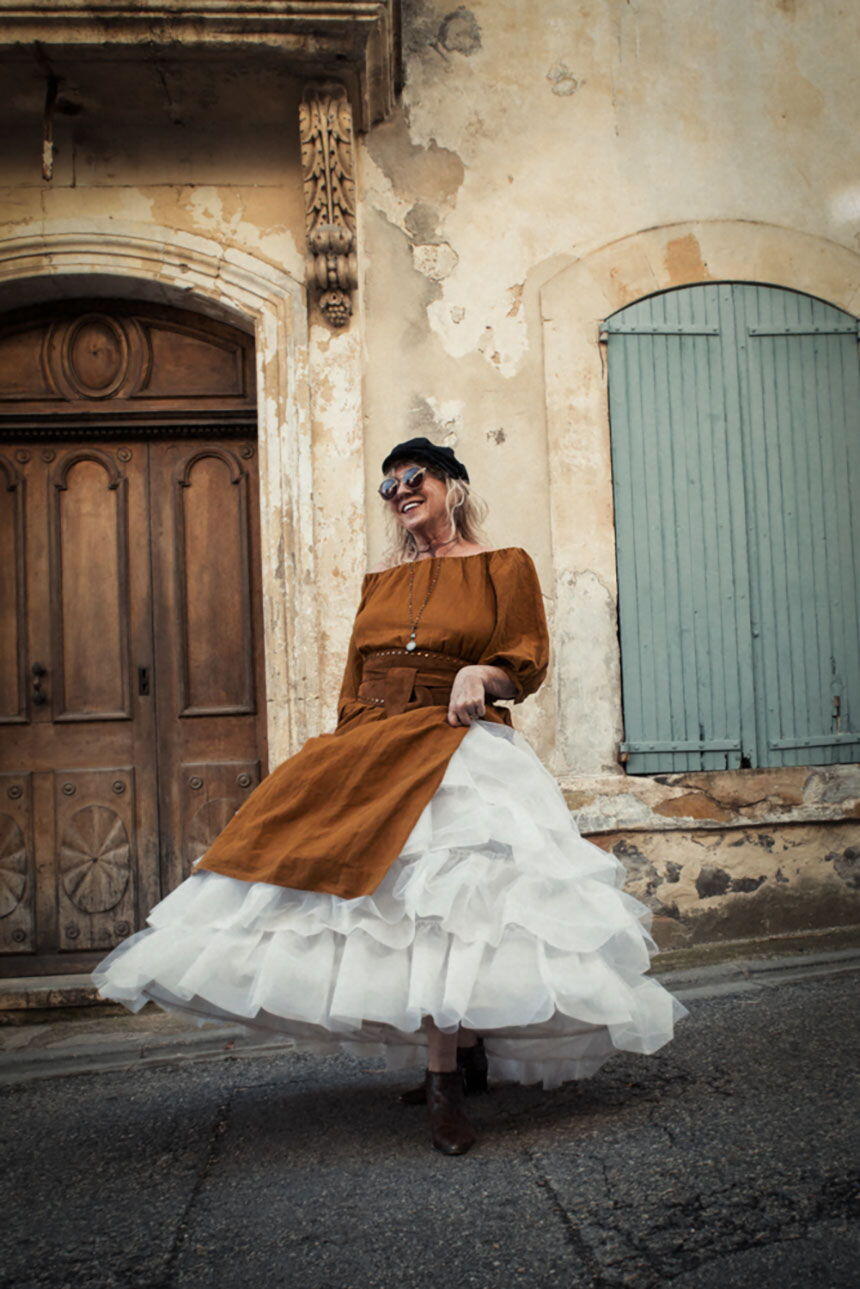 Photo Skills Improvement
Are you a beginner or advanced photographer hoping to improve your skills? Raina offers private tours (up to six people) tailored to your experience and equipment. Choose from a half or full-day and allow Raina to teach you some new photography skills. She does lots of photography with her iPhone and offers a half-day session using only that handheld device.
It is not about having fancy camera gear. Instead, Raina's coaching is on how to view light, compose an image, and tell a story. She enjoys revealing Provence's hidden treasures and teaching different ways to capture experiences in pictures.
If you have more time, join Raina and her talented co-hosts on a seven-day Provencal retreat to enhance your skills. The trip includes daily activities and workshops designed to challenge your aptitude and introduce you to the Provencal lifestyle.
Raina Stinson Photography (website)
email: raina@rainastinsonphotography.com
Telephone: +33 (0)6 24 94 18 24
"Creating beautiful and personalized memories of Provence."
Image credits: All photos were provided by and published with the permission of Raina Stinson Photography
All rights reserved. Perfectly Provence articles and other content may not be published, broadcast, rewritten (including translations into other languages) or redistributed without written permission. For usage information, please contact us.
Syndication Information
Affiliate Information
As an Amazon Associate, this website earns from qualifying purchases. Some recipes, posts and pages may have affiliate links. If you purchase via these links, we receive a small commission that does not impact your price. Thank you in advance for supporting our work to maintain Perfectly Provence.