10 Surprising Things I've Learned About French People
Contributor blog post by Barefoot Blogger:
Cook'n with Class Uzes gives me the opportunity to explore my personal feelings about living in France in their monthly blog. You may be surprised what I've learned about French life.
When I came to France to live four years ago, I knew very little about French people. I'd heard tales about how the French were distant and unfriendly. I'd read about French men and their romances. I knew how much the French love their dogs.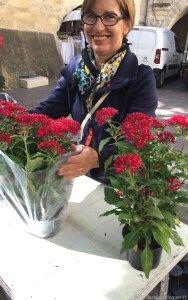 …Continue reading here for the 10 things that our Barefoot Blogger has learned about living in the South of France and the people who live here. Her discoveries range from cats to health care she has had many wonderful experiences.
Cooking and other reasons to visit Uzés
Visit Uzés, France: Inside the Château de Duché
Join a Cook'n with Class Culinary Adventures in Uzès
Returning to Visit to Must See Uzes
The best Provencal market is in Uzès
Spend a Week in Uzes on a French Culinary Holiday
The Sunflower Field a Novel set in World War II Provence
---
Bonus Cooking Class Discount
As a Perfectly Provence reader Cook'n with Class would like to welcome you to try a cooking class in Uzés. Use PERFPROV10 discount code to get 10% off when you book your class. (Note: It is valid for all classes except cheese & wine and private lessons.)
Via:: Barefoot Blogger