Join a Cook'n with Class Culinary Adventures in Uzès
Charming, was what Nutmeg expected from the Tuesday market in Saint Quentin la Poterie; a village known for its collection of resident artisans (40+) and the annual European Ceramic Festival – Terralha. This town was the birthplace of Joseph Monier the inventor of reinforced concrete. As a tribute to the creator, a raised concrete canopy acts as to shelter market stalls from sun and rain.
A small group of foodies from San Diego, Paris (via Texas), Uzés (via Atlanta) and three Canadians were following Chef Eric Fraudeau around Saint Quentin la Poterie's farmers market, one morning in June. The objective was to select ingredients for the cooking class and (hopefully) lunch. The only thing that was clear was that rabbit would not be on the menu as the participants attending the week-long culinary holiday had eaten "bunny" the day before.
Chef Eric flittered from one vendor to the next, pointing out unique food items and prodding the group to sample local favourites.  Basil, garlic cream anyone? It's delicious. The menu changed several times in 45-minutes as market bags filled with tapenade and bread for the apéro, fresh monkfish for the appetizer course, lamb shoulder for the main and apricots (with a yet to be disclosed surprise) for dessert.
Continue reading here for more photos of the Tuesday morning market in Saint Quentin la Poterie and for details on the market cooking class, and culinary holidays by Cook'n with Class Uzès.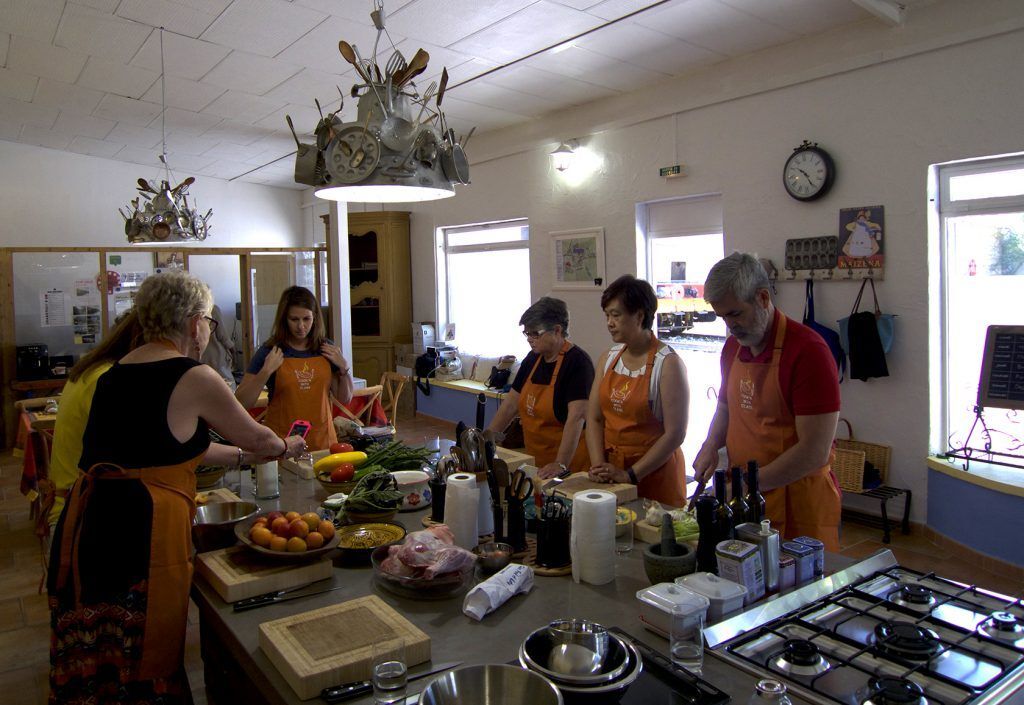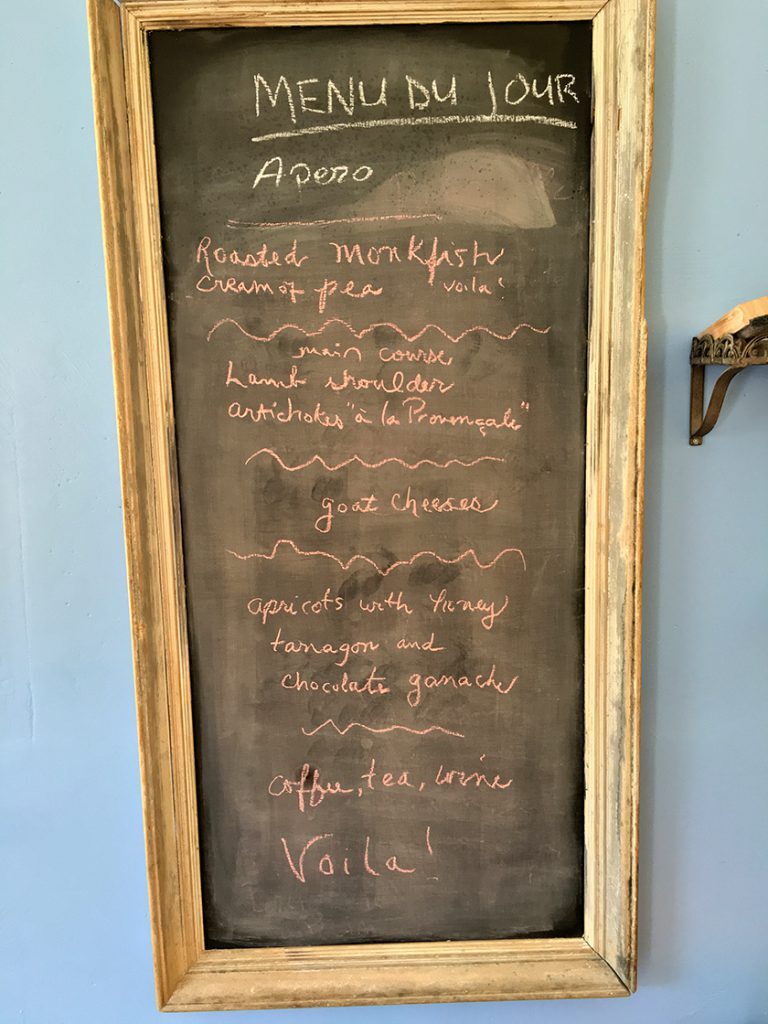 Cook'n with Class Uzès
Chemin du Moulin de Chalier
Arpaillargues 30700
Tel: +33 (0)4 66 01 35 15