Options for Vegetarian and Vegan Dining on the French Riviera
Where are the vegetables?
Do you find yourself grappling with the "myth" of French gastronomy?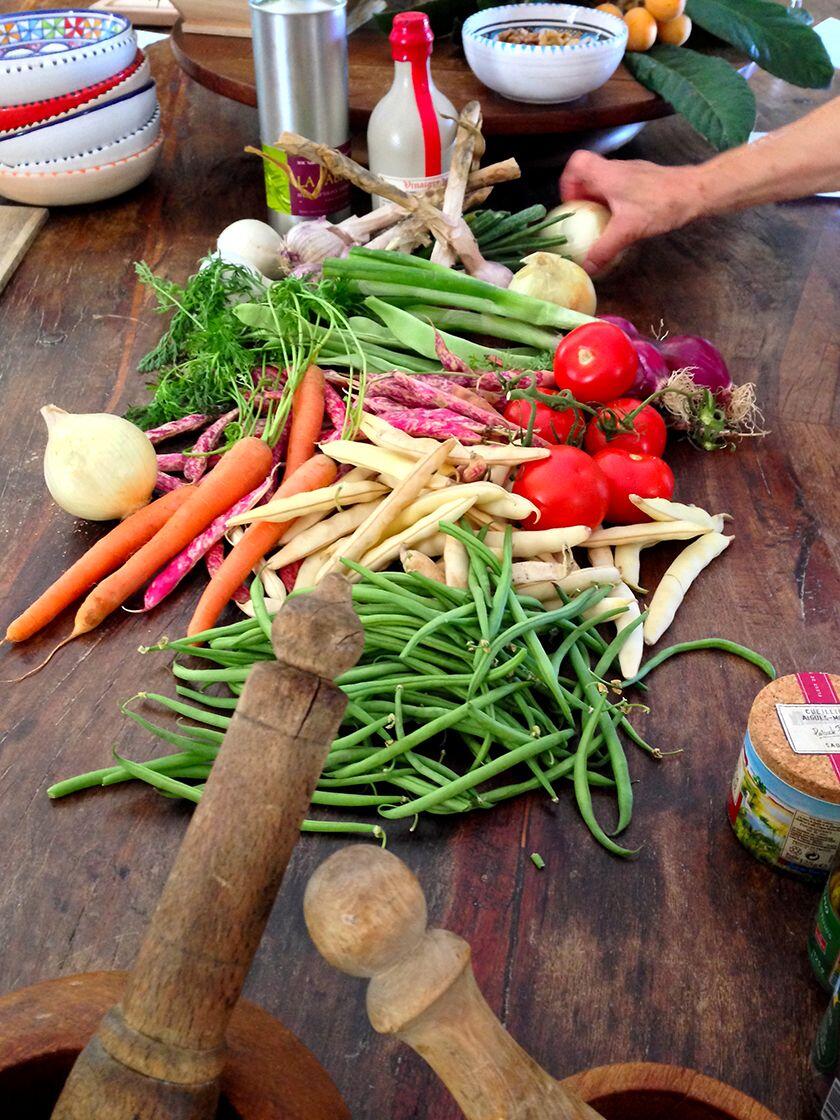 French Riviera Green Cuisine
Expecting to eat mightily well in France, I think the most commonly penned critique among omnivores, is the lack of vegetables. Frustrating of course, and even more so for visitors who are vegetarian, vegan, gluten-free or have other dietary restrictions.
It should be said at the outset that, even today, among French people of all ages, the concept of meat – is a slab – or other – of beef. Other flesh – be that lamb, pork, chicken and fish, may well slip onto your plate in a restaurant unless one is very clear when ordering!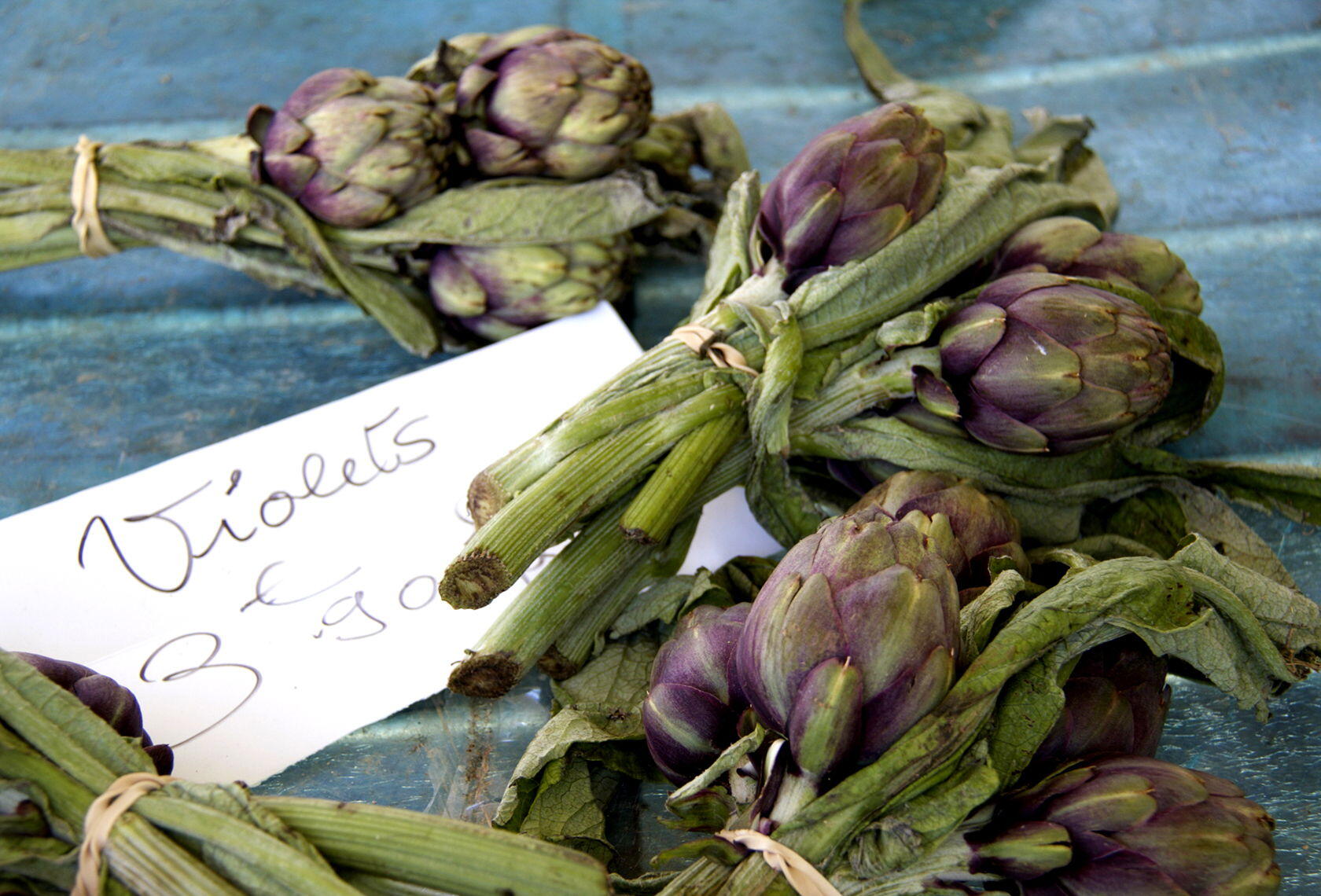 However, there is some good news for "Happy Herbivores" in the Hexagone. As a 40-year vegetarian and long-term resident in France, I have adapted to the local cuisine and discovered ways to satisfy my need for vegetables, protein and carbohydrates.
Discover why six-sided France is nicknamed l'Hexagone.
Adapting Local Food
There is salvation however with good old "socca" (called farinata just over the border in Italy). Socca is a Nicoise specialty a pancake concoction of chickpea flour, olive oil and water, which goes down perfectly with a chilled glass of local pink wine! The good news is socca is suitable for vegan and gluten-free diets.
Click here for a socca recipe.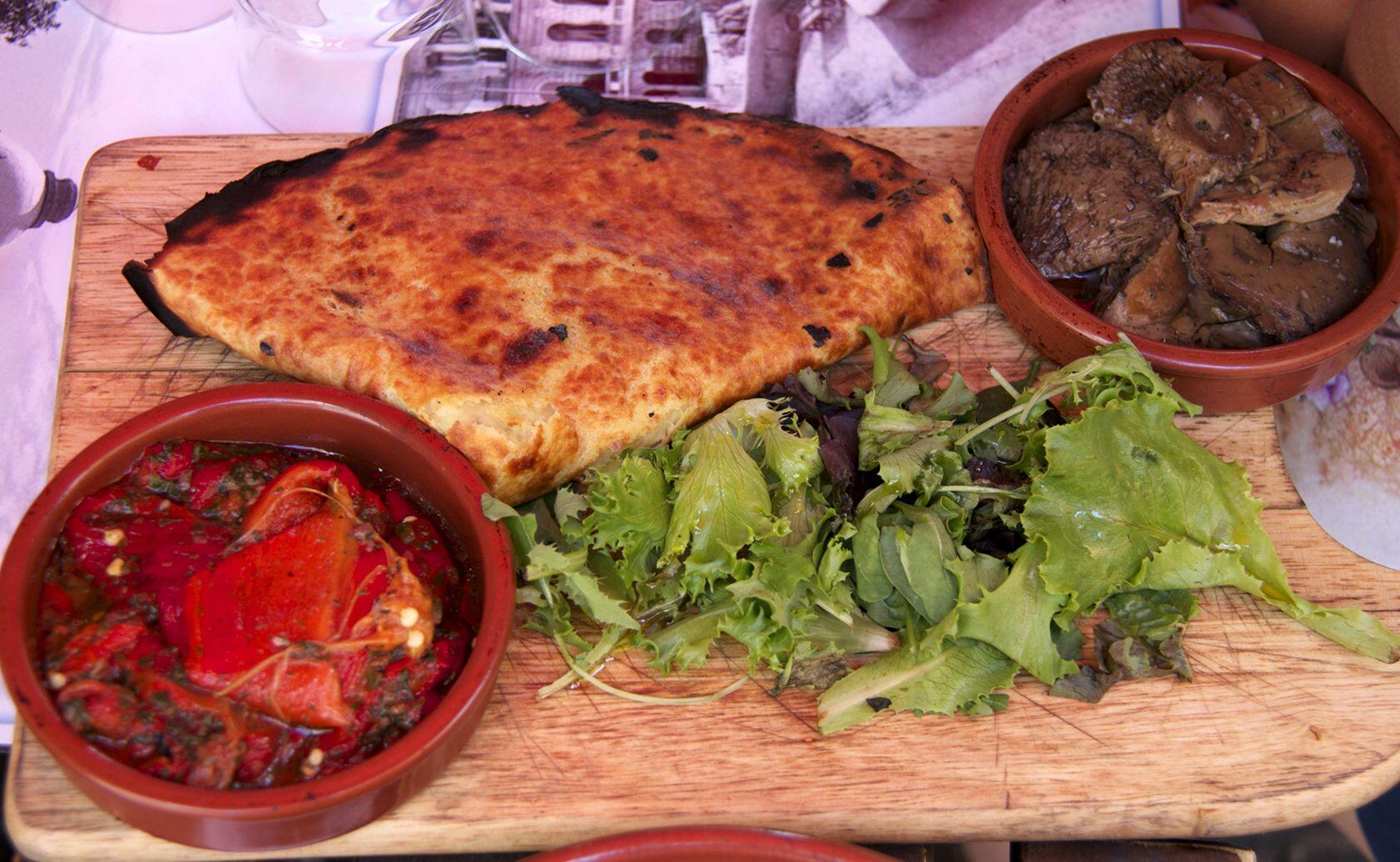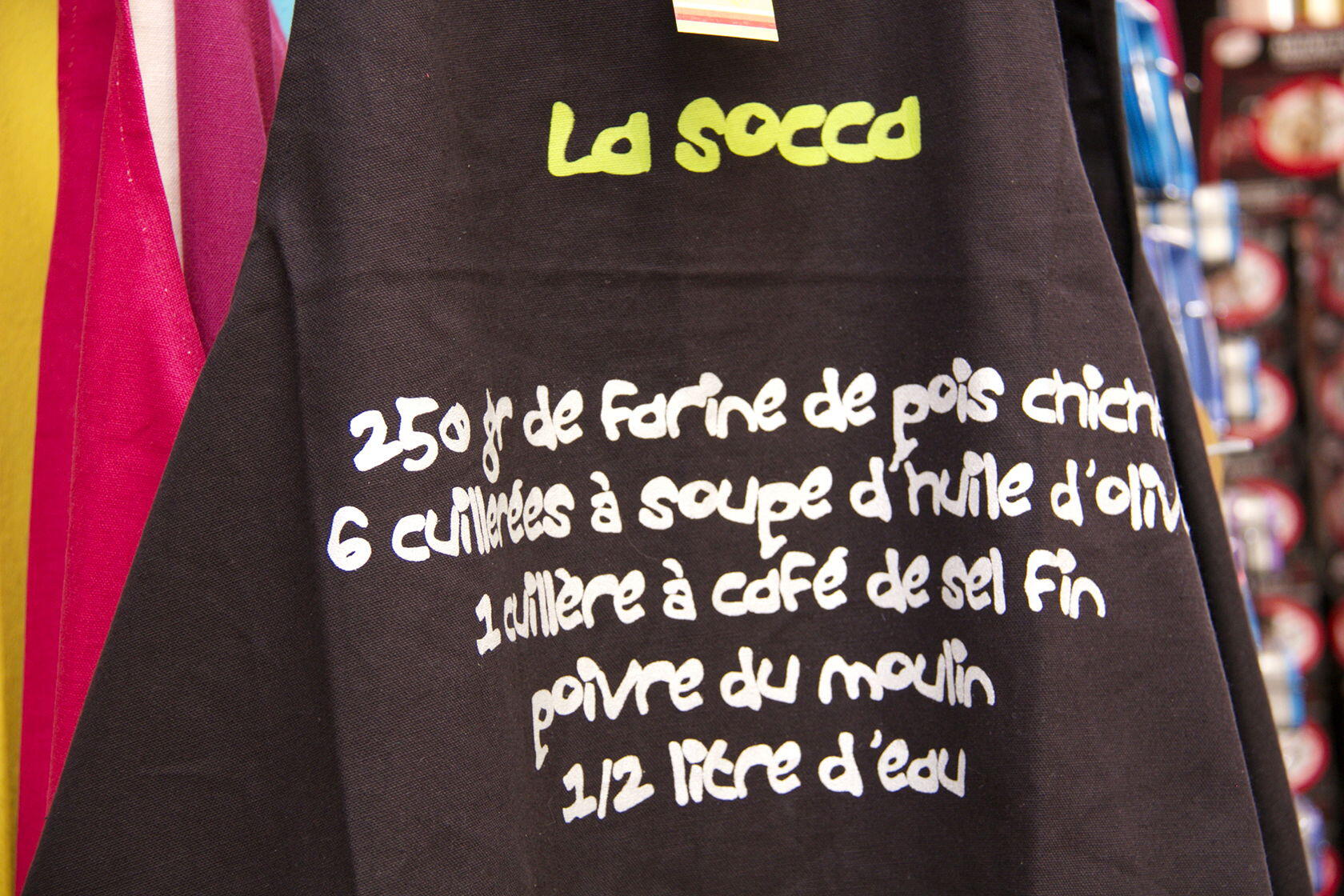 Let us not forget – polenta – too often served as a cornmeal sludge, under a beef Daube (local stew). A typical polenta is boiled, made like porridge with cornmeal and water. The mixture when cooked long enough to remove most of the liquid, then cut and grilled. Polenta is delicious on served with a quality tomato sauce, or with melted blue cheese and walnuts.
For a heftier snack in Nice and along the Côte d'Azur, there is a myriad of juice bars, sandwich shops, delis, and pizza parlours where you can get something more substantial. In these restaurants, you can be confident of what you are getting on your plate.
Insider Tips from a Local Vegetarian
Végétarien = vegetarian
Végétalien = vegan – although, the term vegan is becoming more common in France
Sans gluten = gluten-free
Sans lactose = lactose-free
Bio = organic
Menu non-stop = means that they serve all day long
Cru = raw
Telephone the restaurant in advance, if you can, to check that you can get something to eat to suit your diet.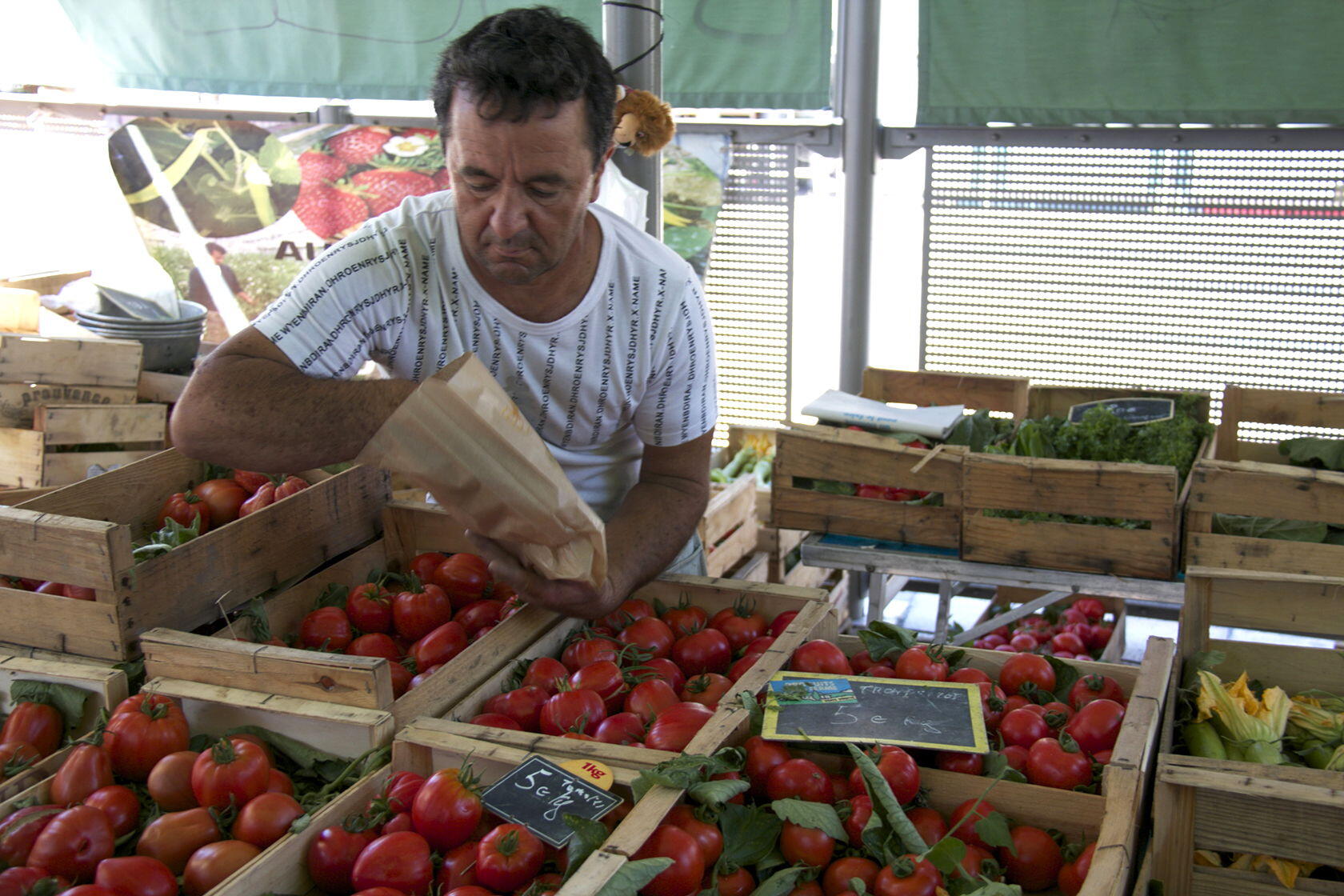 Beware, it might look promising, but there is minced meat in classic Nicoise dishes such as petits farcis (stuffed veggies) and often in spinach/ricotta ravioli.
Check out recent openings as restaurant turnovers are fast-moving on the Côte d'Azur.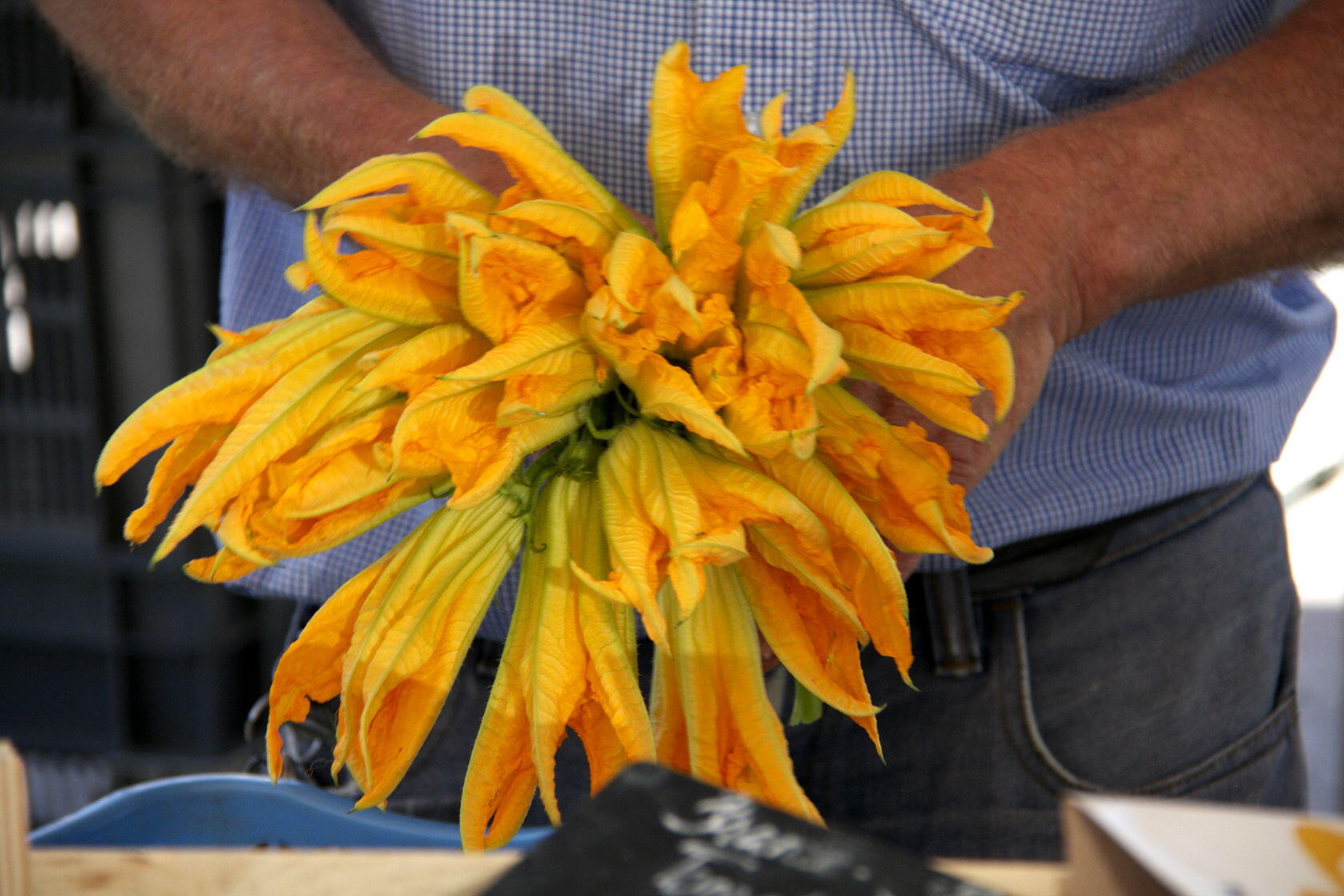 If the menu options do not work for you, ask for some veggies. An excellent choice is a Provencal ratatouille (tomato, onion, courgette, eggplant), or French beans, to go with a tasty courgette tourte (savoury baked zucchini tart).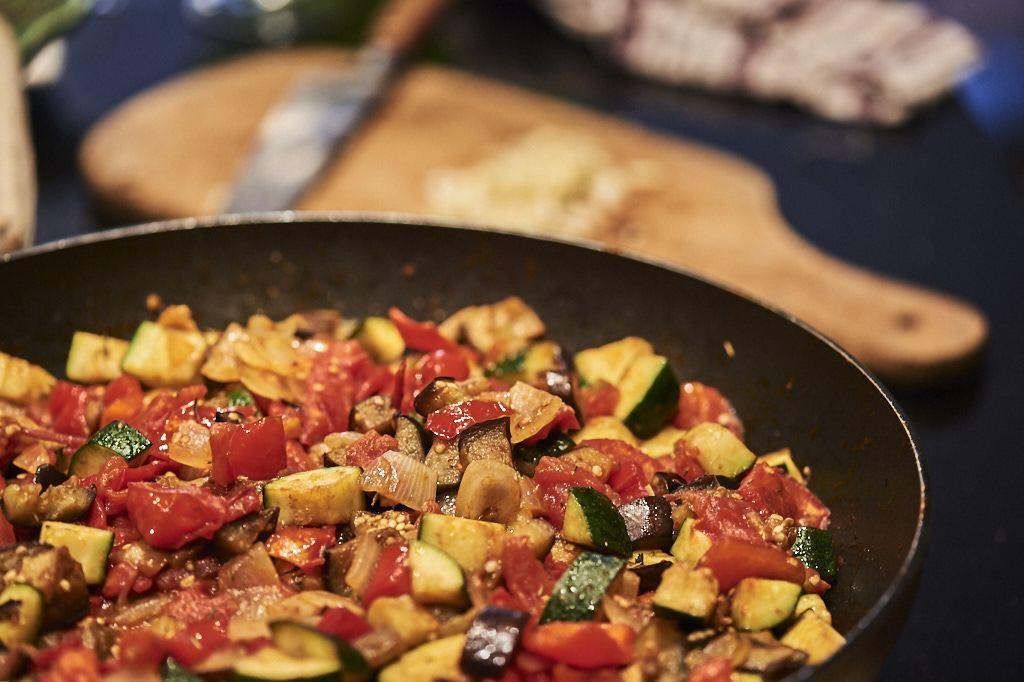 Click here for a ratatouille recipe.
There are many other specialty restaurants in Nice and along the French Riviera, many of which are listed on the Happy Cow website.
If you wish to go more mainstream, try out Lebanese, Indian and Italian restaurants where there are veggie options.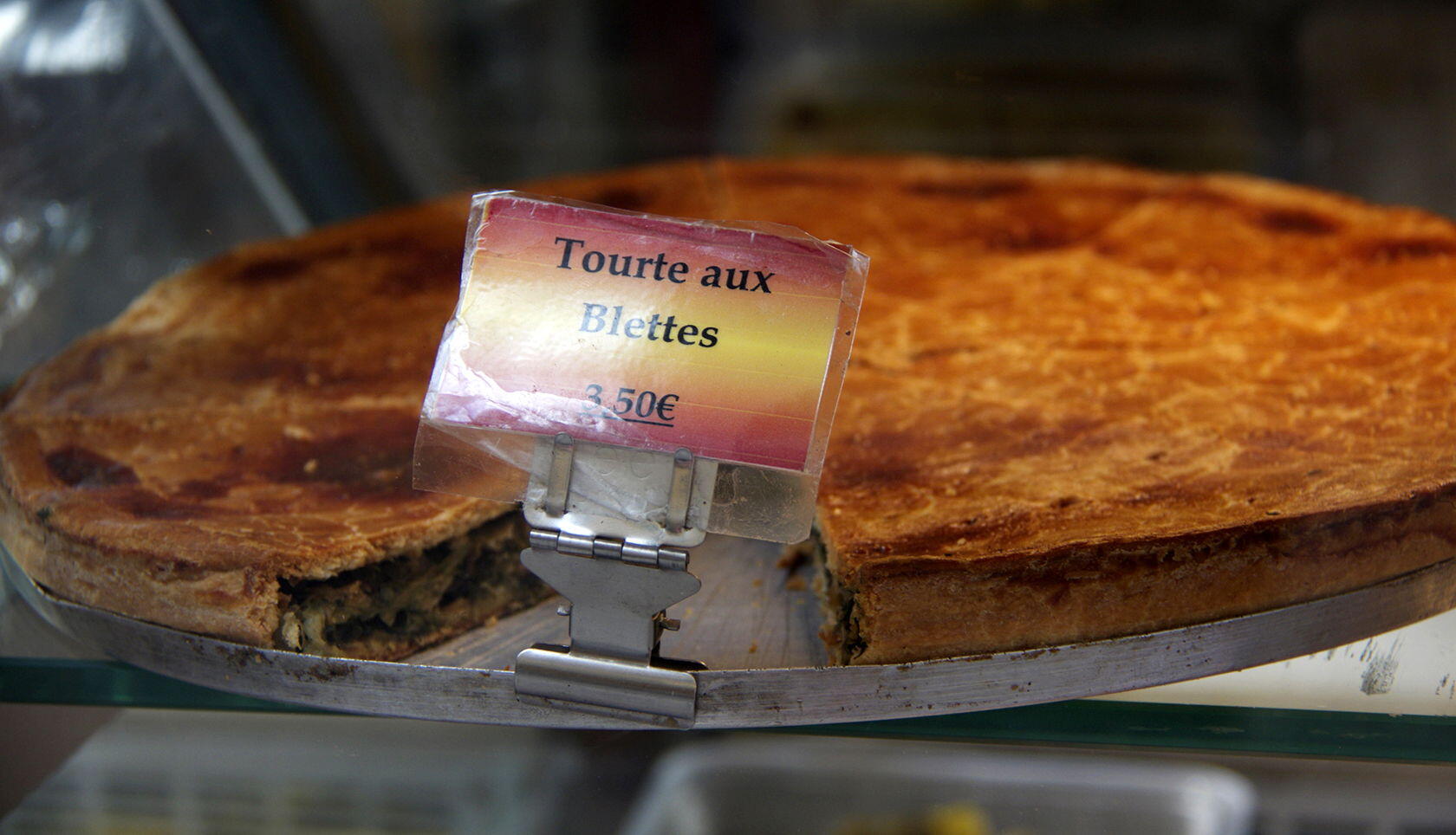 If you are on a budget, look for lunchtime specials.
French organisation for gluten-free diets: Afdiag – Association Française Des Intolérants Au Gluten.
Côte d'Azur Dining Vegetarian and Vegan
Nice Restaurants:
Daki-Daia
Fusion Greek/Mediterranean, veggie friendly
26 Quai Lunel, 06300 Nice
Tel: +33 (0)9 82 41 18 68
Summer hours: Tuesday to Saturday from 19.00
Facebook Page
Le Socrate
Lebanese cuisine, great value platters, veggie-friendly
2 Rue de Suisse, 06000 Nice
Tel: +33 (0)4 93 82 24 72
Open every day 12.00–23.00
Website
Boros
Lebanese and Armenian cuisine, veggie-friendly
Cosmopolitan grocery next door
4 Rue Dalpozzo, 06000 Nice
Tel: +33 (0)4 93 88 90 75
Monday to Saturday 09.00–20.00
No website
Vegan Gorilla
Vegan and gluten-free
7 Rue du Lycée, 06000 Nice
Tel: +33 (0)4 93 81 32 98
Tuesday to Saturday 12.00–14.00 and 19.30-22.00
Facebook Page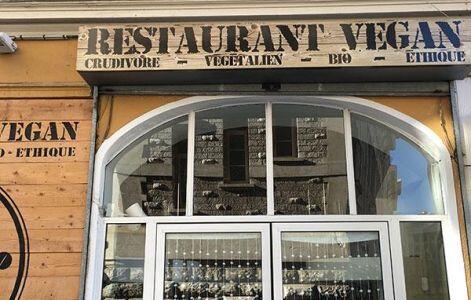 In my opinion, among the best-rated eateries in Nice is the Vegan Gorilla. The owners Willy and Camille serve home-cooked vegan food in an atmosphere that encourages human interaction at the table. This delightful spot is the first vegan restaurant in France to be awarded the Maitres Restaurateurs accolade – essentially great locally sourced food cooked from scratch – well done by them.
Gigi Tavola
Recently, recommended to me their menu is veggie and gluten-free friendly (including pizza). The first restaurant in Nice (Côte d'Azur) to be labelled by the French gluten-free association AFDIAG
5 Quai des Deux Emmanuels, 06300 Nice
Tel: +33 (0)4 93 31 72 65
Every day 11.00–15.00 and 18.00-00.30
Website
Villefranche-sur-Mer Restaurants:
Brasserie du Col
Veggie friendly brasserie – open all hours!
90 Corniche André de Joly
Tel: +33 (0)4 93 01 18 63
Every day 07.00–23.00
Facebook Page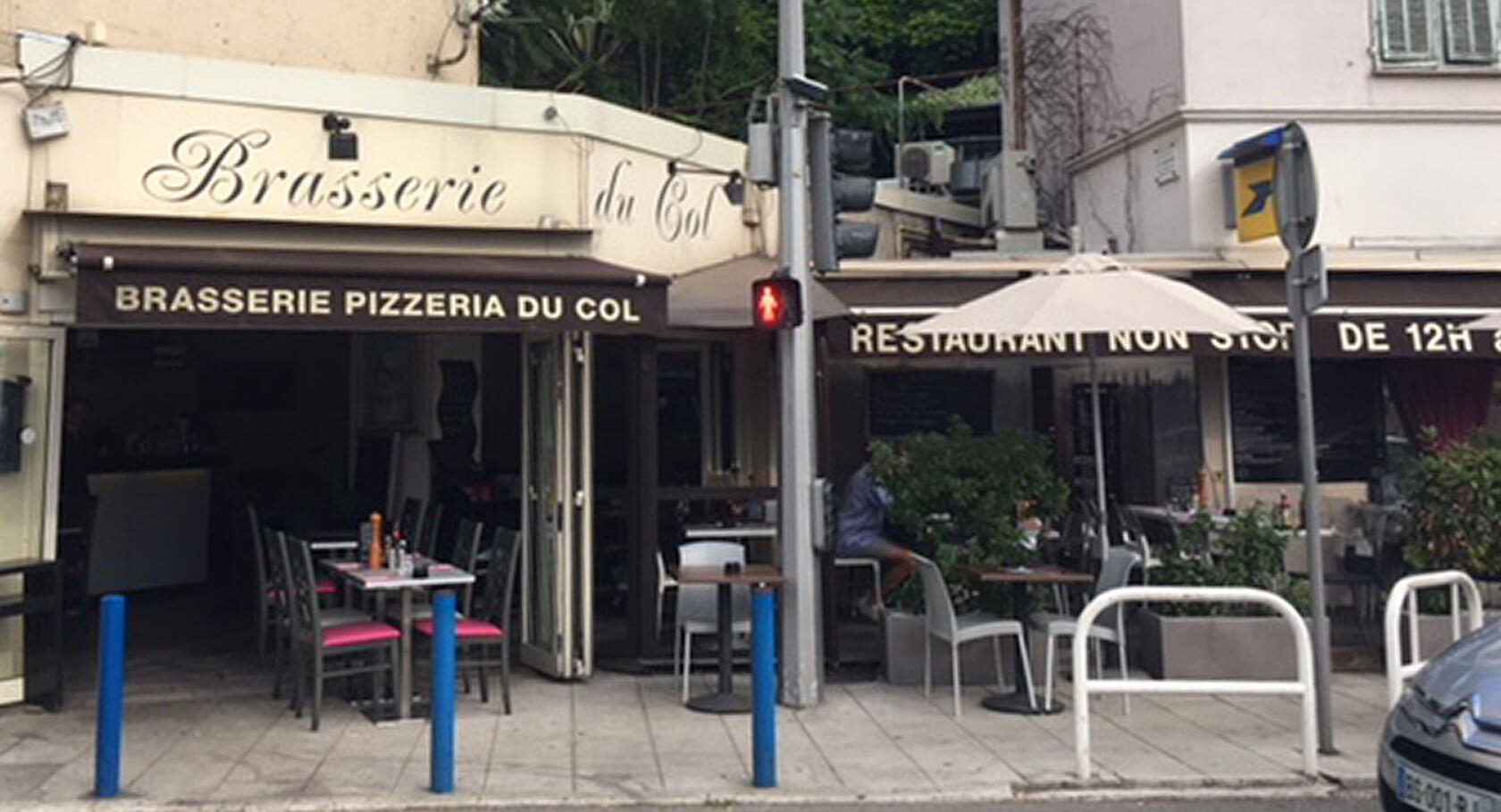 You can see from this menu board from the Brasserie du Col in Villefranche – that there are plenty of options, as long as you specify what you can eat.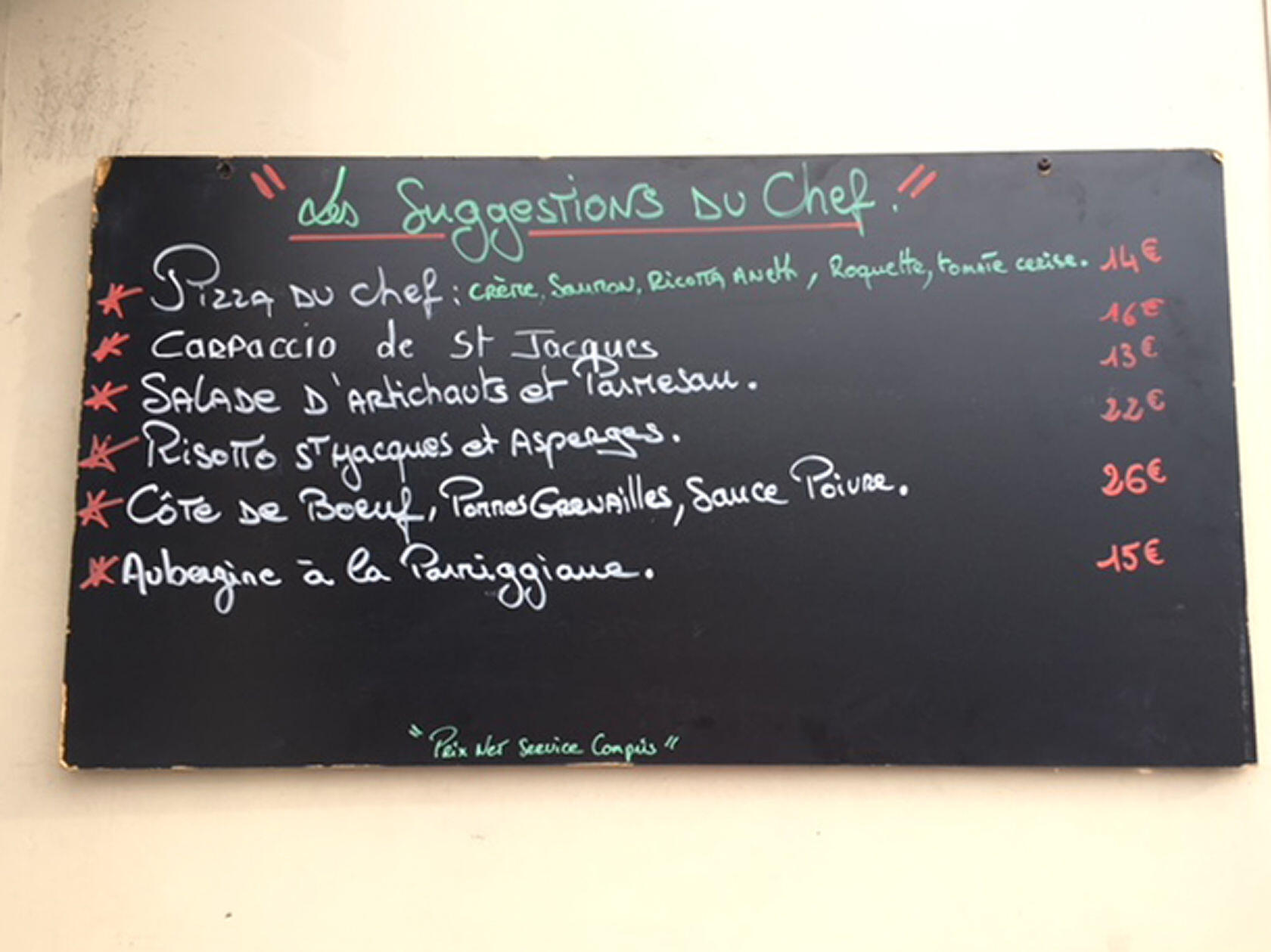 Restaurants in Menton:
Loving Hut
For many years, the Loving Hut in Menton was the tasty vegan destination restaurant on the coast and there were few other choices on the French Riviera.
Vegan with Asian leaning menu
649 Promenade du Soleil, 06500 Menton
Tel: +33 (0)4 92 07 32 57
Tuesday to Sunday 12.00-14.30 and 19.00-21.30
Facebook Page
Mirazur
Michelin quality food. If you wish to go high end, we are honoured to have the third-best restaurant in the world, in Menton – the Mirazur – it is gorgeous and priced as you would expect.
30 Avenue Aristide Briand, 06500 Menton
Tel: +33 (0)4 92 41 86 86
Wednesday to Sunday 12.15-14.00 and 19.15–22.00
Website
If you are looking for a walking holiday in the Alpes-Maritimes with good vegetarian food – contact Spacebetween Holidays in France.
---
Image credits:
Thanks to Vegan Gorilla (photo of restaurant facade)
Thanks to Lindsey Sinclair-Noble, and Spacebetween (photos of Brasserie du Col and menu board).