Sunflowers in Provence the Summer Flower
What's in a Name?
Sunflowers are synonymous with Provence, their bright smiling faces adorning paintings and postcards throughout the region. With brilliant yellow petals, sometimes known as rays, their resemblance to the summer sun is unmistakable. Stunningly beautiful these dazzling flowers conjure up the very essence of summer, especially summer in Provence. Along with the shutters adorning windows everywhere in this beautiful part of France, to me, Shutters and Sunflowers was the obvious name for my blog.
Sunflowers in Provence
Throughout the ages, artists have fixated on the colour and splendour of sunflowers, particularly during the Impressionist era. They were immortalized by Van Gogh in his painting of the sunflowers (Tournesols), perhaps his most famous work, when he was living in Arles, Provence in 1888.
Please read this interview – Shutters and Sunflowers the Provencal Landscape.
The French word for sunflower is tournesol, which translates into 'turn to the sun.' In reality, the young plants do track the circadian rhythms. However, well before full maturity the plants no longer turn with the daily cycles of the sun, the stems stand rigid as the sunny flowers face east.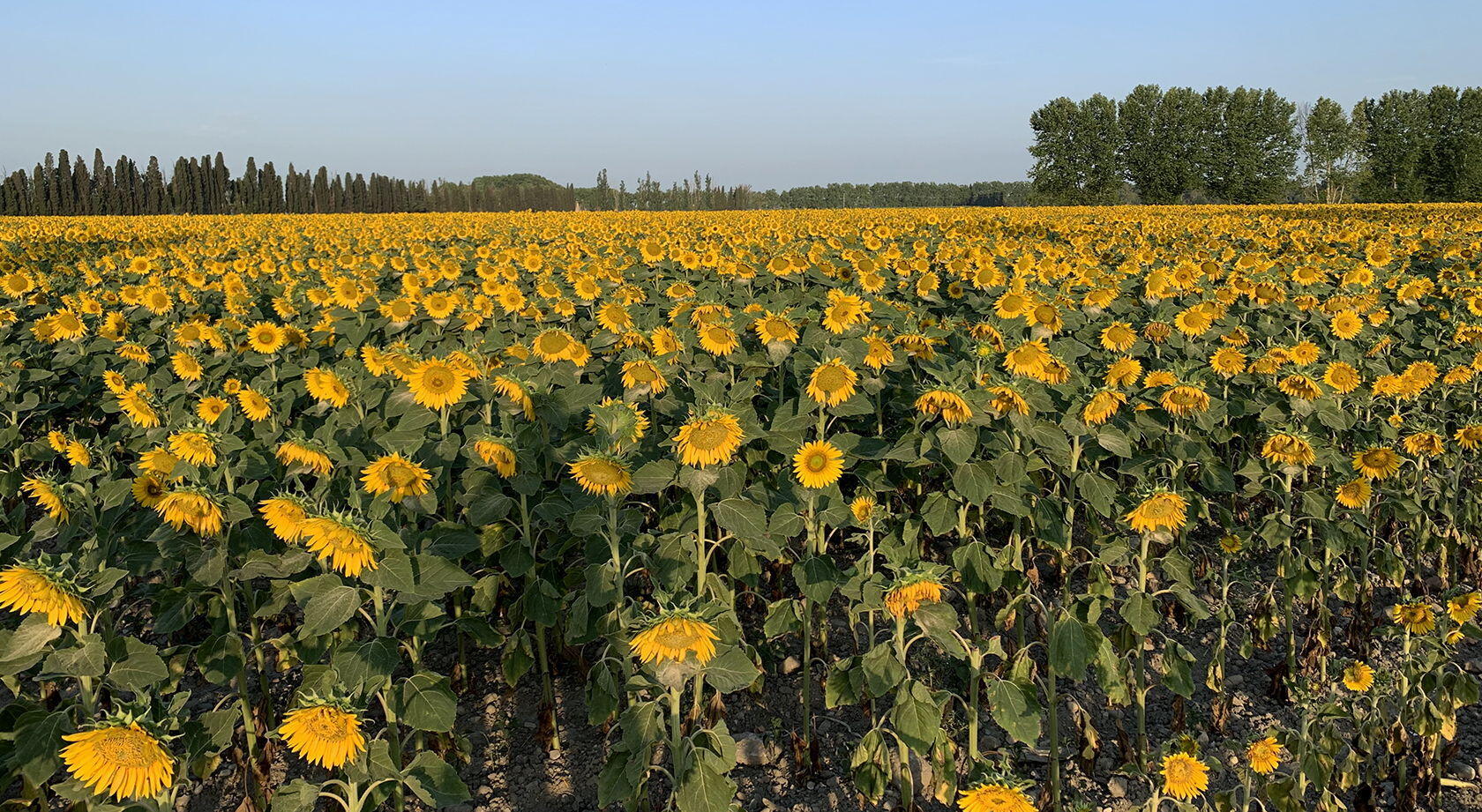 Central American Import
Today sunflowers grow in many parts of Europe, the continent produces 60% of global production. However, the plant is not native it originated in the Americas. The domestication of the sunflower has been traced to what is present-day Mexico, as long ago as 2600BC. Although the sunflower may have originally come from Asia. The seeds arrived in the rest of Europe, via Spain, in the early 16th century.
Oil and Food
The sunflower sits on a sturdy, coarse stem and with sharp leaves. The outer part of the head is surrounded by petal florets. These are commonly yellow but can also be orange, red and other hybrid colours. The interior of the flower contains florets packed in a spiral pattern, maximizing the quantity of seeds. These florets produce the seeds used for oil and other nutritional uses.