Roquefort les Pins Easy Living on the French Riviera
After living in nine countries, Phoebe Thomas considers herself a career expat,
"Where I was born doesn't help clarify anything, it just complicates things! Born in Paris but moved when two weeks old so not exactly a Parisienne! Pure coincidence that I'm now married to a Frenchman and living in France. I have three passports, French, British, and Australian but feel international."
The family travelled extensively before settling in Roquefort les Pins in the Alpes-Maritimes département of Provence. Relocating from Paris, in 2007, they chose their French Riviera home for practical reasons, to minimize commuting time to work and school. This small town with its international community is a central place from which to explore the Côte d'Azur and the Var.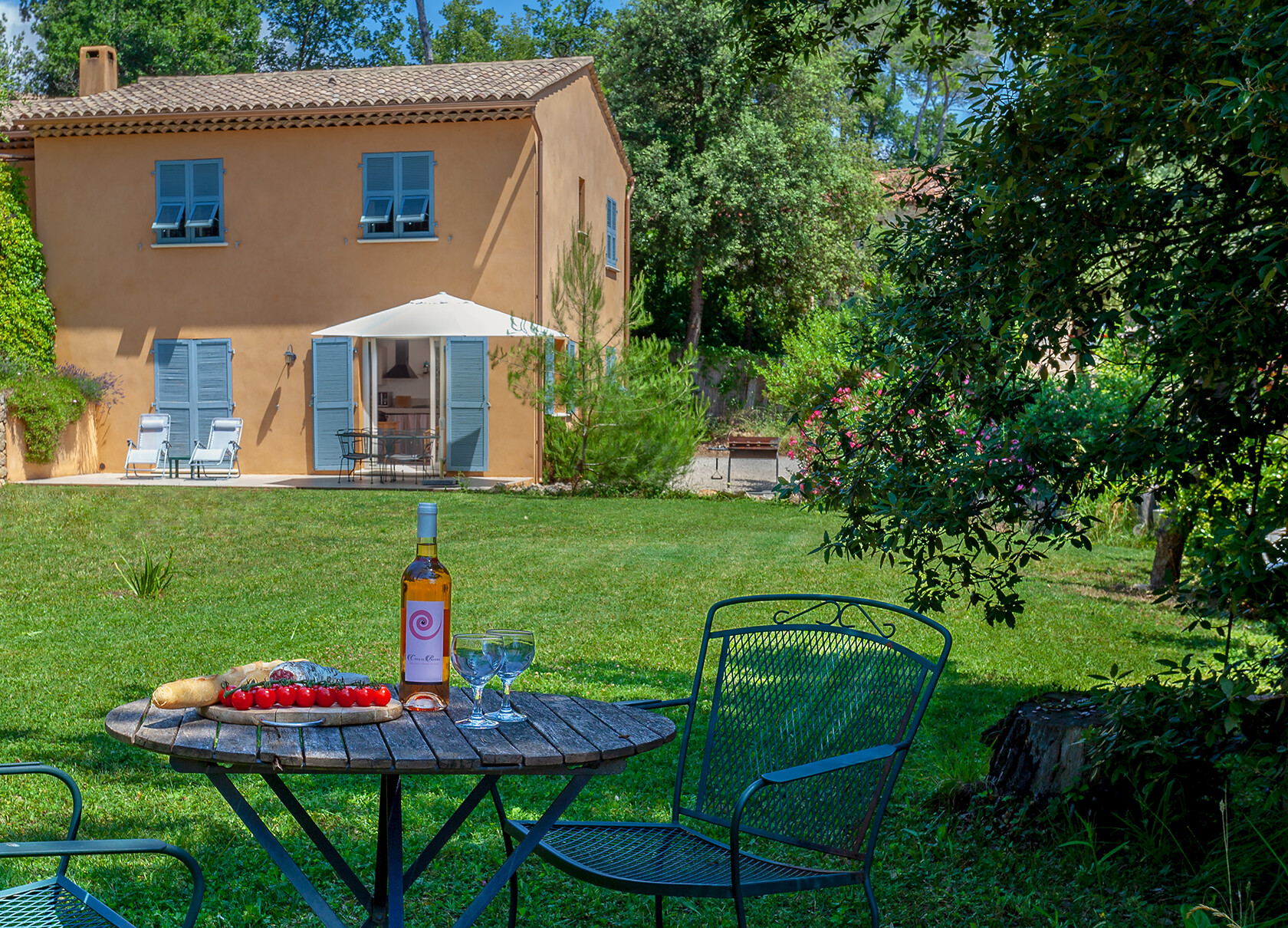 Ten (10) years ago, the family welcomed their first guests at Lou Messugo, a charming self-catered apartment. The gîte is a private space that sleeps four, well-suited for young families with 1-2 children or two couples. Phoebe and her husband are happy to help their guests with suggestions for day trips from their home.
Recently, we asked Phoebe about living in Roquefort les Pins and some of her top picks for exploring this region of Provence.
---
Where I Live, Roquefort les Pins
Tell us a bit about where you live on the French Riviera?
I live in a quiet small town or big village called Roquefort les Pins. It's about 12 kilometres inland from the Mediterranean coast, roughly equidistant from the three main cities of the Alpes-Maritimes: Nice, Antibes and Cannes, each about 30 minutes away and the same distance from the Southern Alps. Due to its location away from the coast, the town doesn't suffer from the crush of the massive crowds descending on the Côte d'Azur in summer. We live between mountains and sea, making this unique location a pleasant place to live.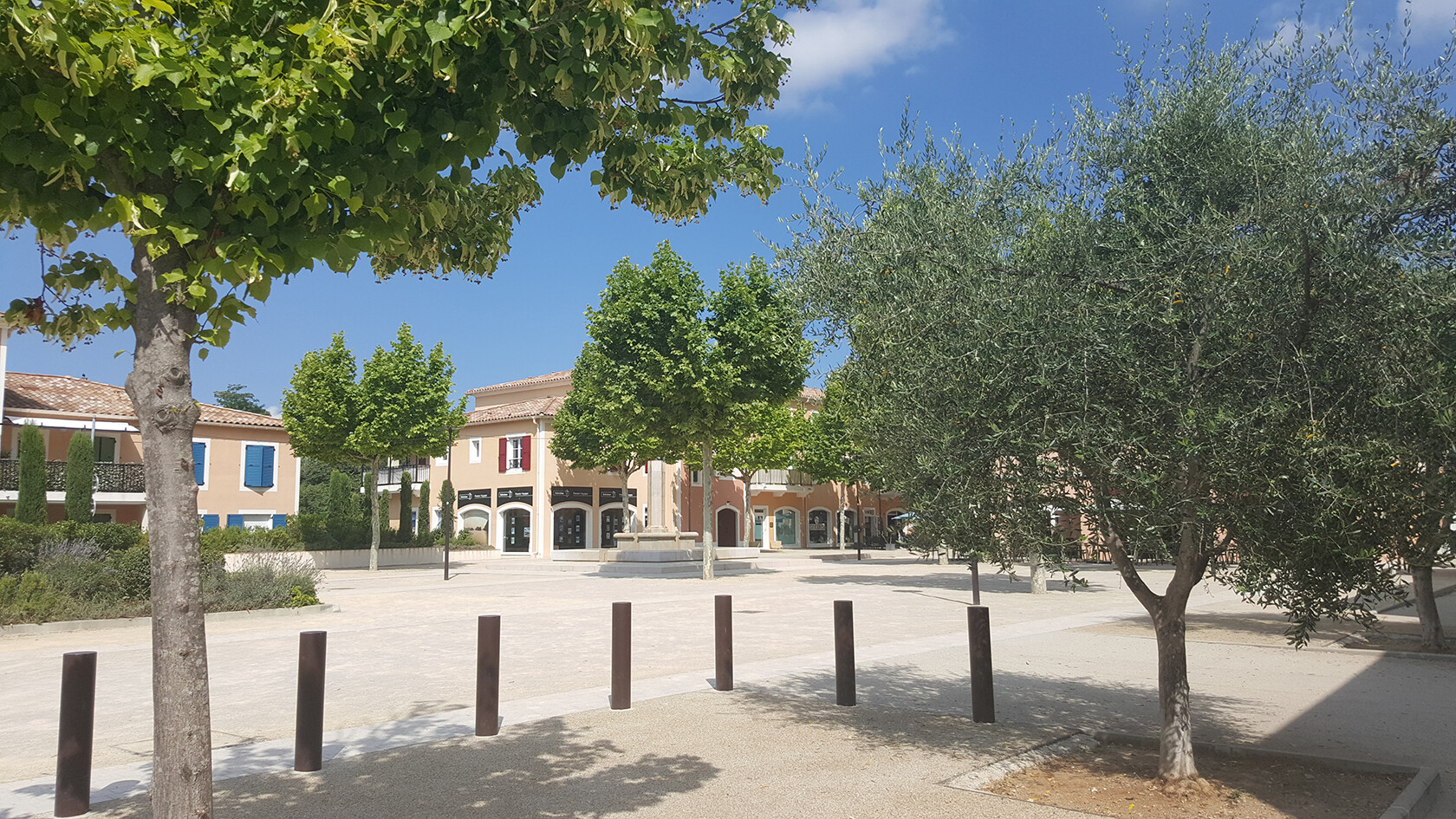 Roquefort les Pins has a decent amount of commerce, with all the individual independent shops that a small French town should have, but without any big chains or malls.  It has a couple of boulangeries, a couple of épiceries/delis, butchers, greengrocers, supermarket, weekly outdoor market, an organic store, dry cleaners, a florist, banks, post office, cafés and restaurants as well as a couple of clothing boutiques, hairdressers and beauticians.  For a small town, we are lucky that Roquefort les Pins also has schools, sports clubs, tennis courts, a cinema and an active cultural scene with plenty of events all year.
We live in a town with all the conveniences, but there's so much greenery on our doorstep that it feels like country living. Surrounded by mountains and forests, there is ready access to plenty of hiking trails and gorgeous views. Roquefort les Pins likes to call itself "town living, in the country," which sums it up.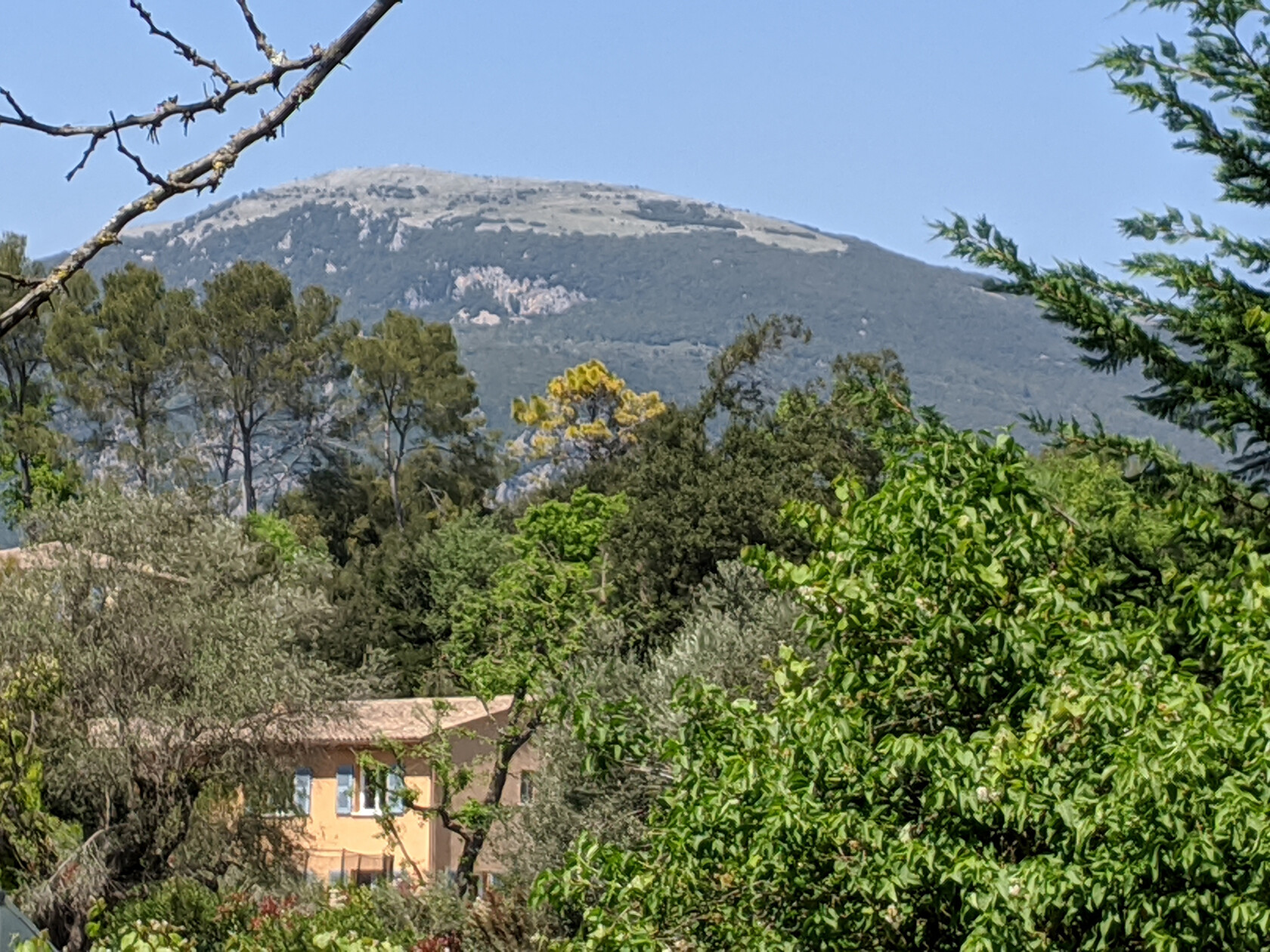 What we love most is the fact that Roquefort les Pins is an "ordinary village," populated by residents (albeit an international bunch), not tourists. When I say "ordinary" I mean this in the best sense. Roquefort is pretty, well-kept, green and offers a high standard of living but it has nothing exceptional to visit, nothing to attract day-trippers (no historic centre, no river or lake, no ancient church etc.). Nor does it have any hotels, so us residents get to live a normal life year-round without the seasonal crowds, traffic and parking problems of the popular cities. We are surrounded by nature and yet almost everything you could want to visit on the Côte d'Azur is within 30 minutes.
We love the fact that Roquefort is so calm that we can sit out on a terrace at night, yet we can walk to restaurants and bars and may even see a wild boar on the walk home. During the day, all you hear are birds and cicadas (in the summer), the gentle buzz of bees pollinating the many flowers and the sound of children splashing in pools. The air is perfumed with the smell of pines (Roquefort les Pins = the pines), mimosa, thyme, rosemary and lavender, not diesel! Traffic and noise pollution are far away, and yet we can be in Nice, France's 5th city, in half an hour. Guests in my gîte, Lou Messugo, comment all the time on how wonderfully located Roquefort les Pins is, and how calm!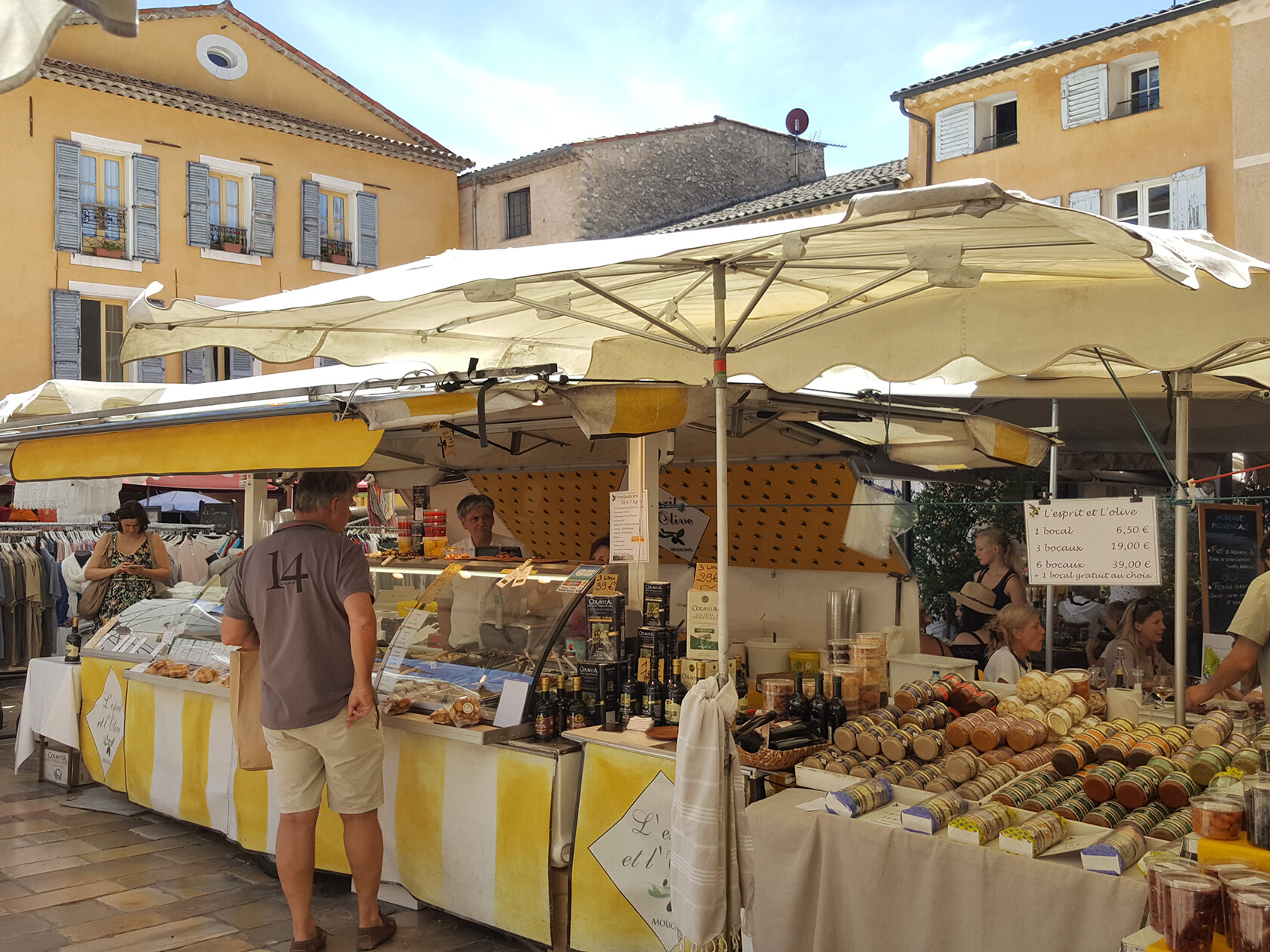 The market in Roquefort les Pins is on Wednesday morning, but in keeping with what I've already said about the town, it's not worth a special visit. However, for an authentic Provençal experience, I recommend the Friday morning market in Valbonne (photo above) it's just 10 minutes from Roquefort. The market rambles throughout the ancient village centre with stalls selling everything from food (especially local produce such as olives, cheese, honey) to local handicrafts, traditional fabric tablecloths, flowers, spices and clothes. There's something for everyone, and there's almost no generic "tat" that you get in many markets across the world! I love the tablecloths, baskets and chèvre cheese stalls.
Why is Roquefort les Pins a great place for someone to visit?
Honestly, Roquefort les Pins is a great place to base yourself for a holiday in the area (especially if you stay at Lou Messugo gite). The town ideal as it's peaceful and yet Roquefort is incredibly central to many of the main points of interest in the area. Grasse the perfume capital, Picasso's one-time home town Mougins, stunning hilltop St Paul de Vence, and Gourdon are all about 20 minutes away from our home.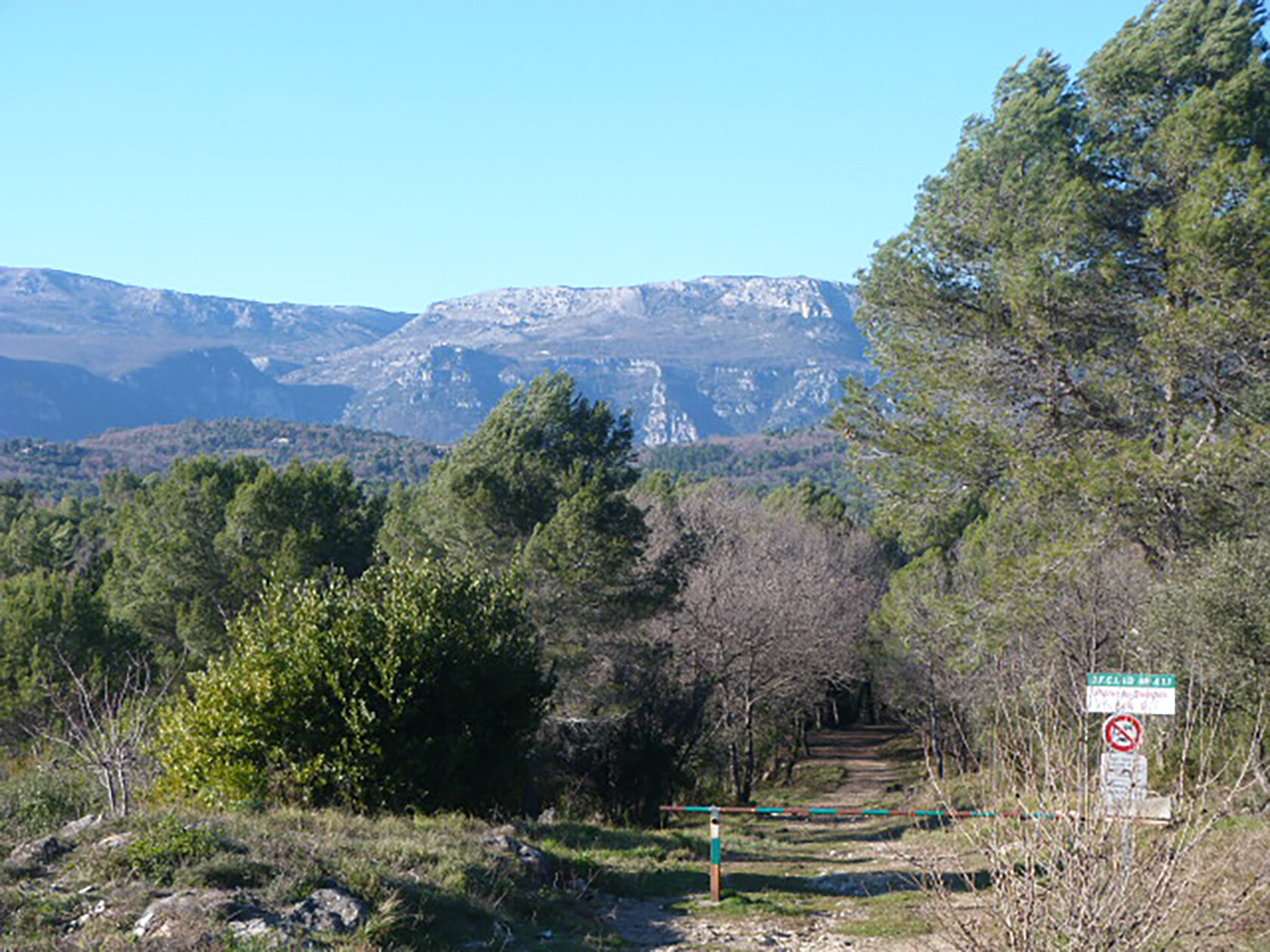 The closest beach is 15 minutes away, with plenty more places to swim within an hour's drive. Heading further inland, the mountains with all that they offer are also only about 30 minutes north (skiing, hiking, mountain biking, rock climbing, zip-lining, canyoning etc.).
Is there a must-see attraction in Roquefort les Pins?
No. See all my answers above!
Eating and Drinking in Town
Where do you go for coffee?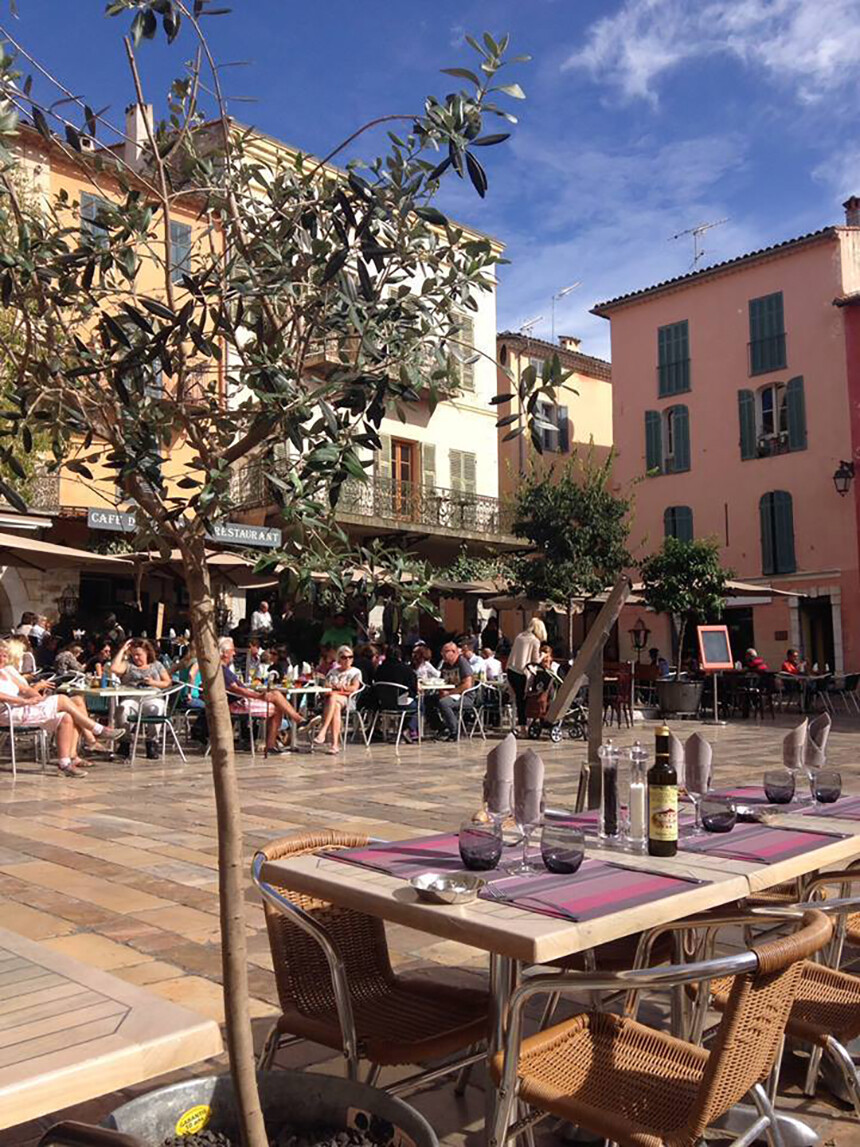 I tend to meet friends for coffee either in Valbonne on the central square Place des Arcades or the seafront in Cagnes sur Mer.  There is a bar with coffee in Roquefort where I go for convenience, but not for the service or quality! I'd instead recommend Café des Arcades in Valbonne for the hard-to-beat feeling of "holiday in Provence" that comes from sitting there watching the world go by and enjoying the gorgeous picture-perfect square.
Do you have a favourite bakery?
Both bakeries in Roquefort are great. One is better for cakes (les Délices de Roquefort) and the other is better for bread (Au Pain de Paul).
Where do you recommend for a casual lunch with friends?
Lunching with friends depends a lot on the season and mood. Sometimes we go to the coast, in which case I love Le Carré Bleu in Cagnes sur Mer for its seafront location. Other times, when the sea doesn't call, we might go to Le Bistro du Clos in Le Rouret (only 5 minutes from home), which is the bistro offshoot of a Michelin starred restaurant. The bistro serves delicious daily specials, overseen by a top chef, but at affordable prices.
Where is your go-to spot for an apéro?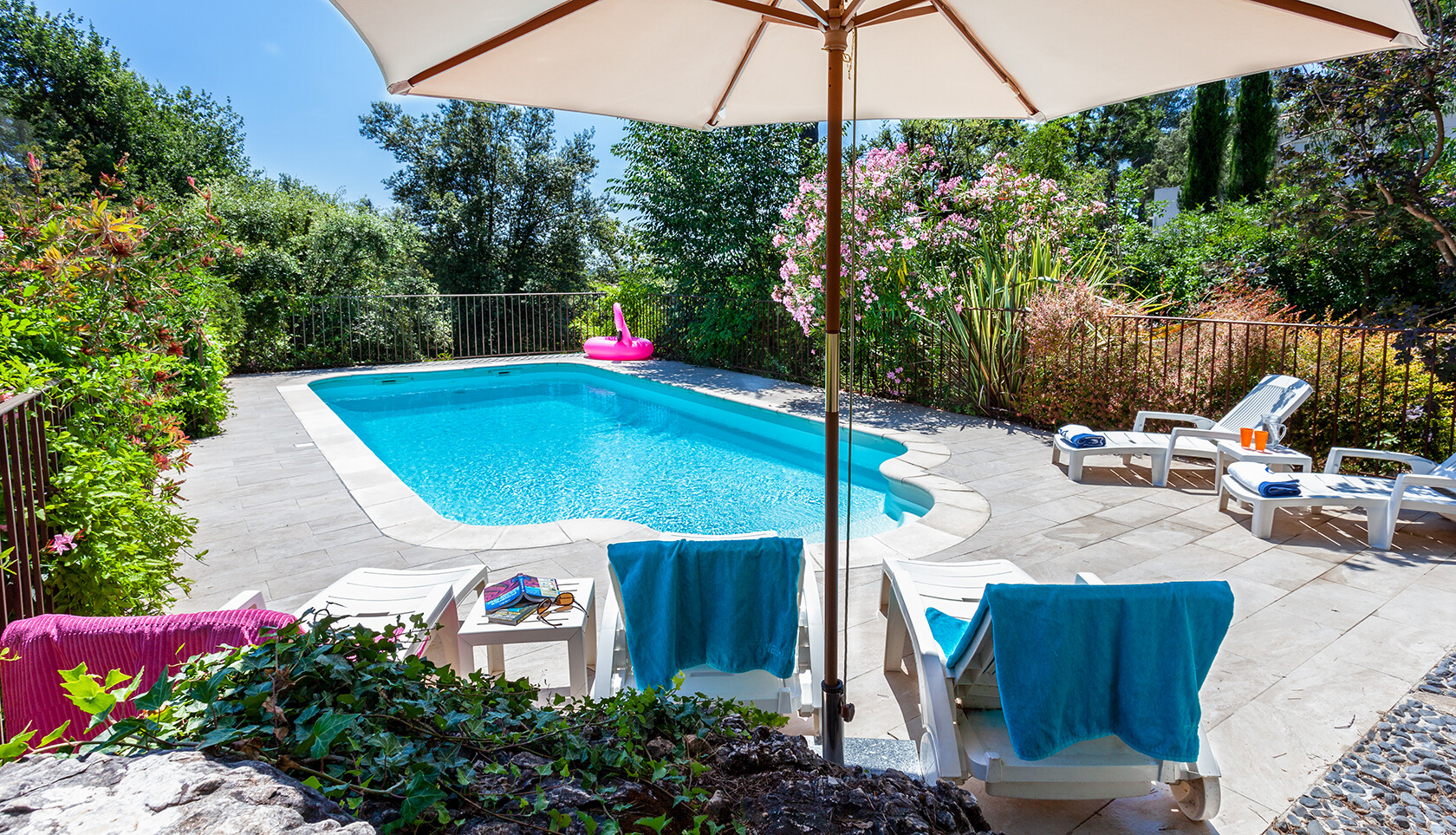 It's hard to beat the terrace at Lou Messugo! However, if we, or our guests in the gîte, do want to venture out, we go to our nearby pub, called Heaven (really!).  It's walking distance and attracts a fun crowd. If driving, then we go to Valbonne to any one of the charming places on the square or in the narrow cobbled alleyways.
What is your top pick for a romantic dinner?
We love our local restaurant l'Auberge du Clos des Pins in Roquefort les Pins, not only is the food tasty, the service smiling and the prices reasonable but it's walking distance, and we like to be able to drink! Taxis are hard to come by and expensive in the countryside, so a dîner à deux is somewhat marred if one person is the designated driver!
Where do you like to go for dinner with friends?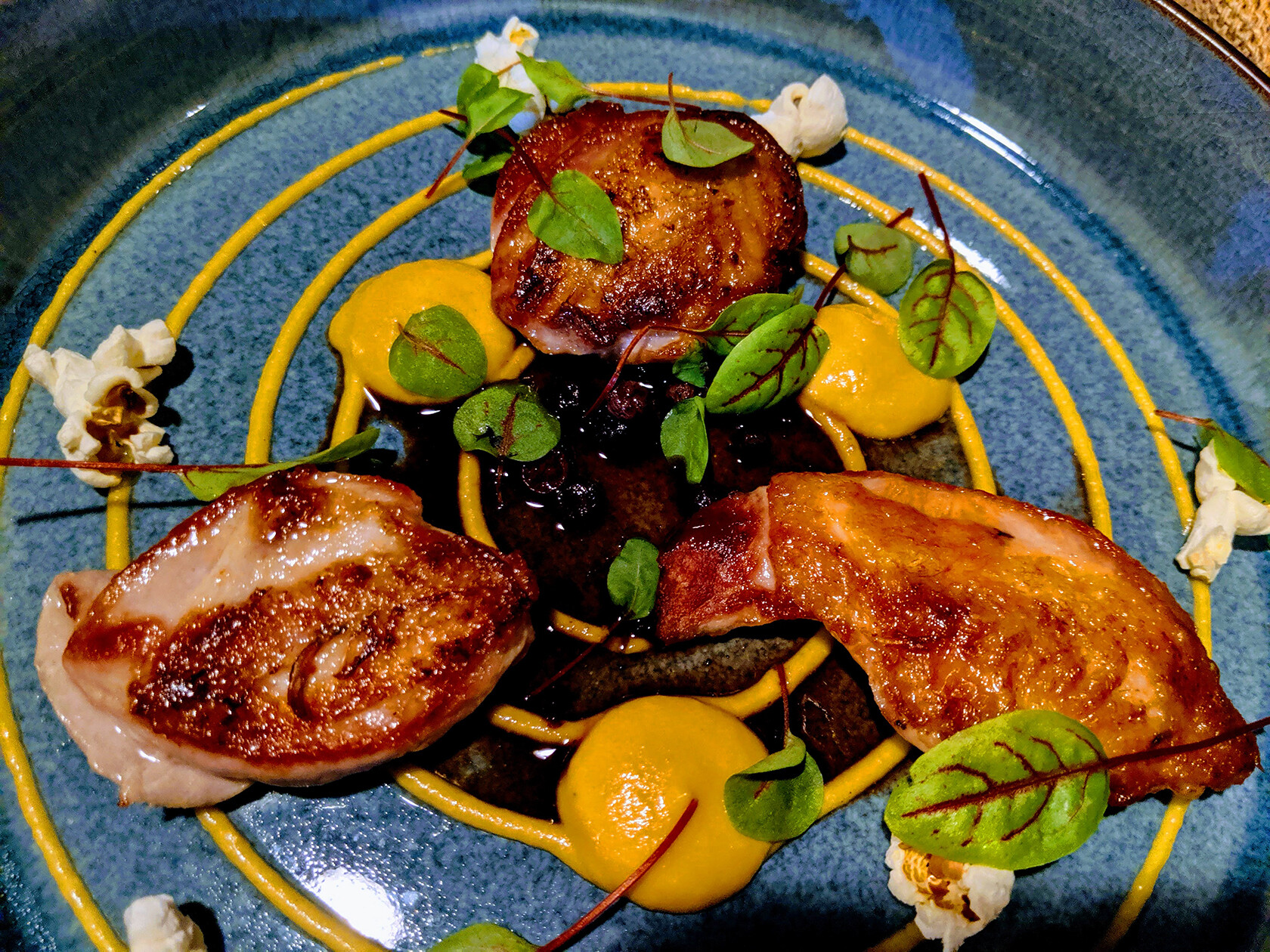 As well as the Auberge and Bistro already mentioned, we love L'Ecole des Filles, an excellent restaurant in an old girls' school in Le Bar sur Loup, about 20 minutes away. Another favourite is Lougolin in Plascassier (the same distance away) for its innovative modern Mediterranean food with a spectacular view.
What about for family-friendly dining?
A great choice within walking distance in the centre of Roquefort is Pepperoni, a pizzeria/grill. It's on the main (pedestrian) square where children can run around while parents linger. But for holiday-makers who don't mind a 10-minute drive, then it's got to be Café des Arcades in Valbonne, for the same reason as Pepperoni – it's on a pedestrian square where kids can play while adults take their time – but it's much more picturesque.
Touring the French Riviera
What is the best day trip from Roquefort les Pins?
In keeping with what I've already said about Roquefort's central location, it's impossible for me to give just one day trip, there are so many! Depending on your interests and the time of year, there are countless choices: the coastal cities (Nice and Antibes are my favourites), the glamour of Monaco, impossibly scenic drives along the coast or in the mountains.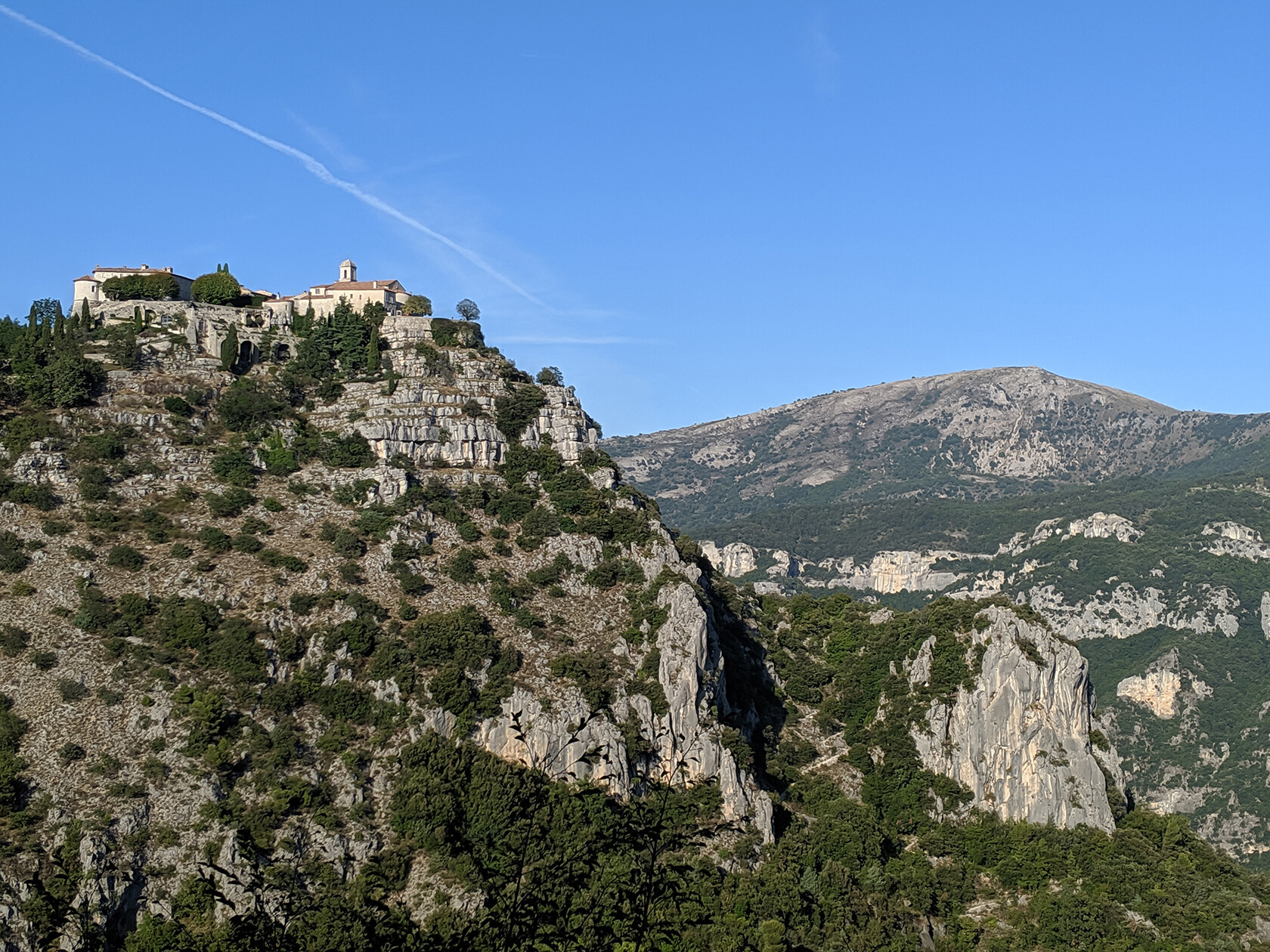 You can visit the perfume factories of Grasse, rosé vineyards or the famous lavender fields of Provence. Then there are more active day trips like hikes through the countryside crunching on wild thyme and lavender, canyoning in stunning gorges, and plenty more adventure sports in the area.  However, one thing that stands out is our proximity to hundreds of medieval "perched" villages (hilltop villages). When staying here, I'd say you have to visit at least a few of these spectacular villages.
Retail Therapy on the Coast
Where do you head to for clothes shopping?
Valbonne has several small independent boutiques with attractive labels, but I mainly go to central Nice or Polygone, an outdoor shopping mall in Cagnes sur Mer. I often pick up something when out visiting in the region from a one-off place, but I'm not a big clothes shopper!
What about shopping for home decor?
There are a handful of lovely stores in the old town of Vence, which I love browsing. Over the years, I've have found bits and pieces for my gîte at both Galatée in Le Rouret and Memoire de Famille on Rue Grande in Valbonne. I also buy fabrics and soft furnishings in markets, particularly the Valbonne market.
Where to Stay Near Roquefort les Pins
If money was no object, where would you recommend staying?
Hotel du Cap Eden Roc on the Cap d'Antibes for its spectacular setting on the coast. Or for something more unusual, I'd recommend La Colombe d'Or in St. Paul de Vence, where many artists have paid their way with art over the years. For art-lovers, this place is unbelievably special as you'll find original works of art by Miro, Calder, Picasso and others throughout the hotel.
Where do you recommend for comfortable accommodation?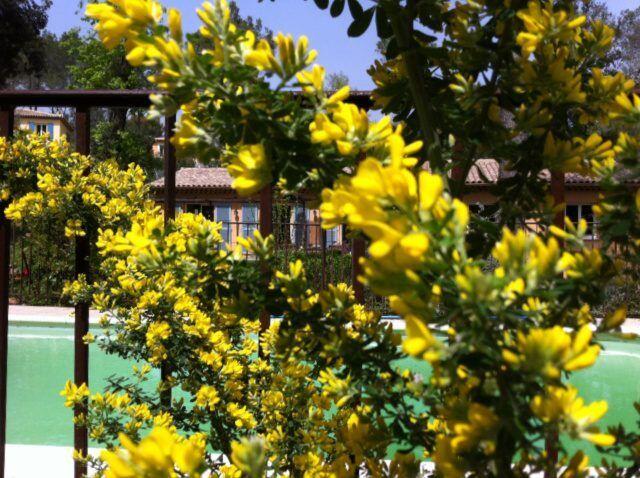 Our gîte Lou Messugo in Roquefort les Pins, of course! We welcome solo travellers, couples and small families (it sleeps 4). As well as comfortable, luminous indoor space, there's a large garden, south-facing sun-trap terrace with barbecue and swimming pool (in the summer months).  We have over 200 5-star reviews across various platforms (all the well-known OTAs, Google business and Facebook), so we're not alone in thinking it's a fabulous place for a holiday. For more information, please visit our website.
More Reasons to Visit:
There are so many reasons to visit this beautiful part of the world. I've been writing a blog, mainly about the local area, for eight years. Here are some of my ideas and more:
Discover Entrevaux Citadel a Day Trip from Nice
Top 8 Summer Music Festivals on the French Riviera
Destination Antibes and Nice: Three Nights on the Côte d'Azur
Discovering Antibes France on the French Riviera
Ideas for Visiting Antibes with Kids
Why Toulon France is Worth Visiting
All rights reserved. Perfectly Provence articles and other content may not be published, broadcast, rewritten (including translations into other languages) or redistributed without written permission. For usage information, please contact us.
Syndication Information
Affiliate Information
As an Amazon Associate, this website earns from qualifying purchases. Some recipes, posts and pages may have affiliate links. If you purchase via these links, we receive a small commission that does not impact your price. Thank you in advance for supporting our work to maintain Perfectly Provence.