Recipe for Pink Pancakes Inspired by Provencal Rosé
Who doesn't love crepes, pancakes and waffles?
The following recipe for pink pancakes is sure to bring out the little kid inside. Ok, there is a decadent element to pancakes smothered in butter and coated liberally with maple syrup. However, this recipe is much healthier with the addition of beetroot powder. These pancakes taste great with a savoury topping for lunch, or of course as a sweet finale. The preparation for the pink pancakes is quick and don't forget that everything is nicer when you combine your session with a glass of Rosé.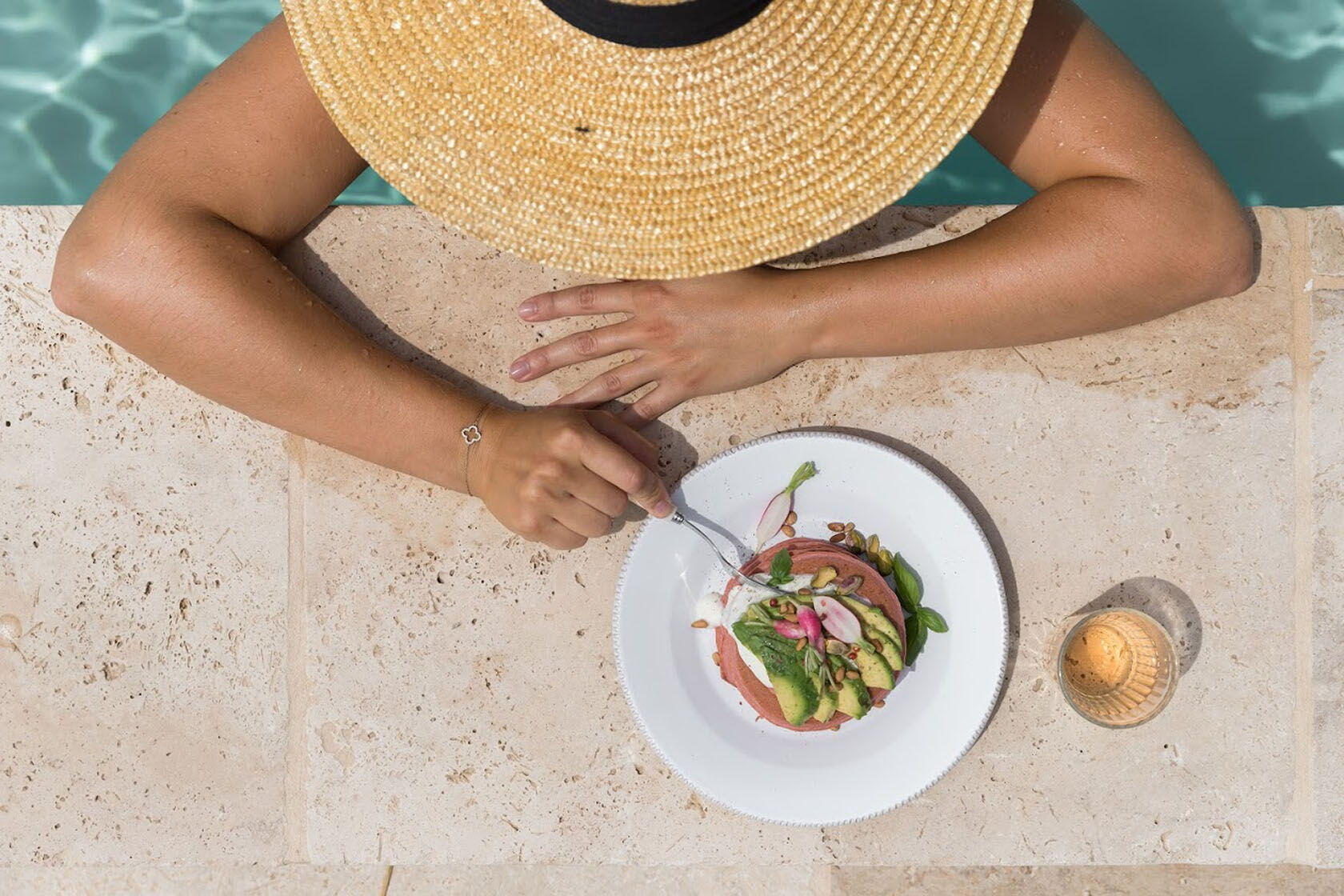 Pink Pancakes Inspired by Provencal Rosé
A fun alternative to regular pancakes inspired by the rosés of Provence.
Ingredients
3

Eggs

250

g (1 cup)

Wheat Flour

1

tbsp

Cane Sugar

200

+ml (3/4 cup)

Milk

2

tsp

Baking Soda

2-3

tsp

Beetroot Powder

depends on how pink you would like to have them
Instructions
Start by putting all the eggs in a stand mixer, stirring them at full power for at least 10 minutes until they turn into a thick foamy texture.

While the eggs are beating, combine all the dry ingredients.

Add the milk little by little and mix well with a whisk. If the dough is still dry, add a little bit more milk than it says in the recipe, as each type of flour is different.

When you have a smooth texture, and the eggs are foamy, take a spoon and carefully fold in the eggs

Once everything is well-blended (no lumps), heat up the pan to medium.

Use a neutral plant-based oil for the first pancake to prepare the pan. Tip: it's better not to use butter as the surface doesn't cook evenly.

Use 2 tablespoons of the batter per pancake, pouring it into the middle of the pan. Turn over after 1-2 minutes and cook them until ready. Note: If they are not fluffy enough, you can add more baking soda.

Place 5 pancakes on a tower and add the toppings of your choice (see below).
Notes
Suggested toppings:
1 avocado
300g soya coconut yogurt
2 small fresh radishes
Red bell pepper
50g pine nuts
50g pistachios
4 -5 basil leaves
Handful of strawberries
2 squares of chocolate
cinnamon