Provence Holidays Luxury Villas in the Luberon
A decade after the publication of Peter Mayle's A Year in Provence, Georgina Causton and her partner took a sabbatical year in Provence. Instead of returning to London, they bought three properties creating luxury rental villas that they call Paradis en Provence.
Luxury Holiday Villas
Situated in the heart of the Luberon, the villas – Ferme du Val and Les Vallons  – are near Aix en Provence and several charming villages. Each house is large enough to accommodate a crowd, yet intimate and sufficiently isolated to provide ultimate privacy.
"Perfect for families, retreats, retired couples, active groups, anyone really as there is so much to do (or do nothing at all!)" ~ Georgie Causton, owner

Countryside Living
In the 18th-century, Ferme du Val was the farmhouse of a château. Located on 25-acres of land, this impressive two-story villa will accommodate 14 people in seven (7) bedrooms. The updated kitchen, large dining room and spacious living room are "made" for entertaining. Outdoor living at Ferme du Val includes a 12-metre pool, shaded spaces for dining, and a tiered garden.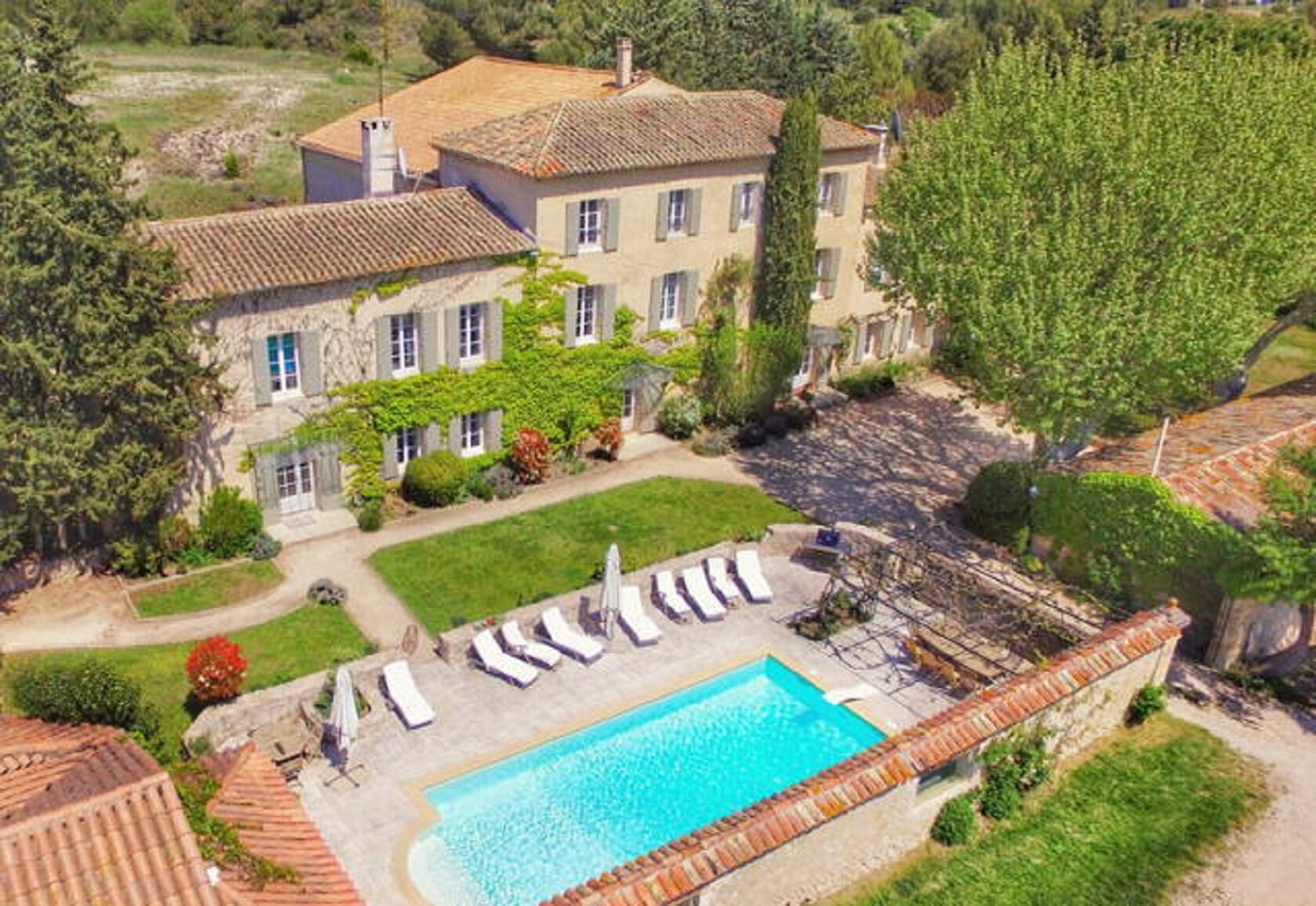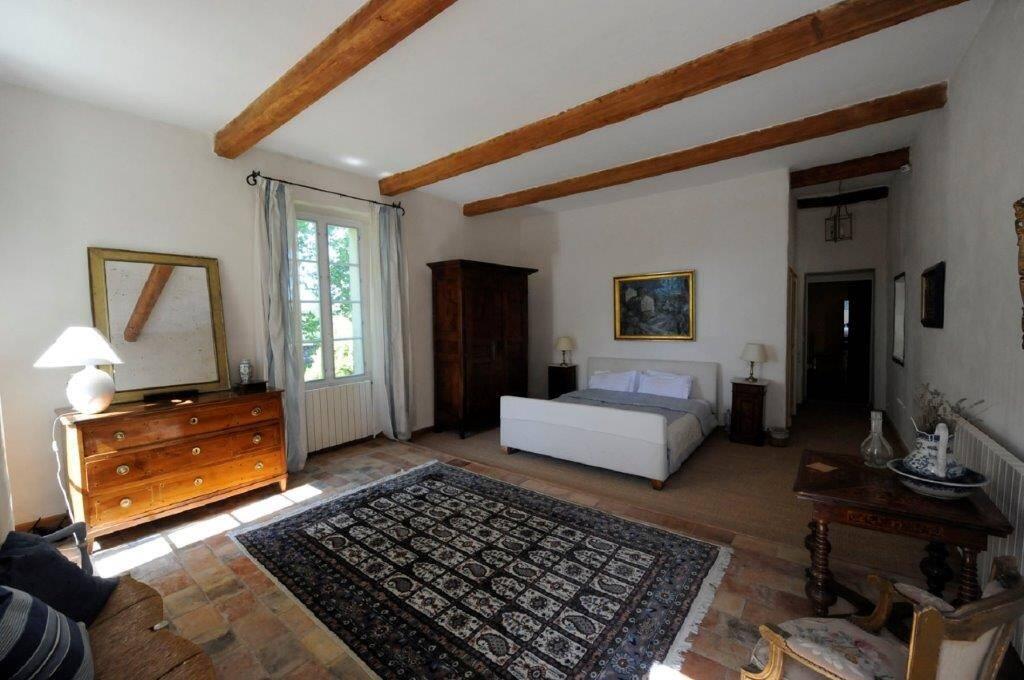 Villa in the Vines
Situated just outside of the beautiful village of Cucuron, grapevines surround Les Vallons. Previously part of an ancient hamlet, the house reflects Provencal architectural style with traditional building materials. The terraces have stunning views of Mont St Victoire. Les Vallons comfortably accommodates 12 people, in a mixture of double rooms, single rooms, and even a separate apartment.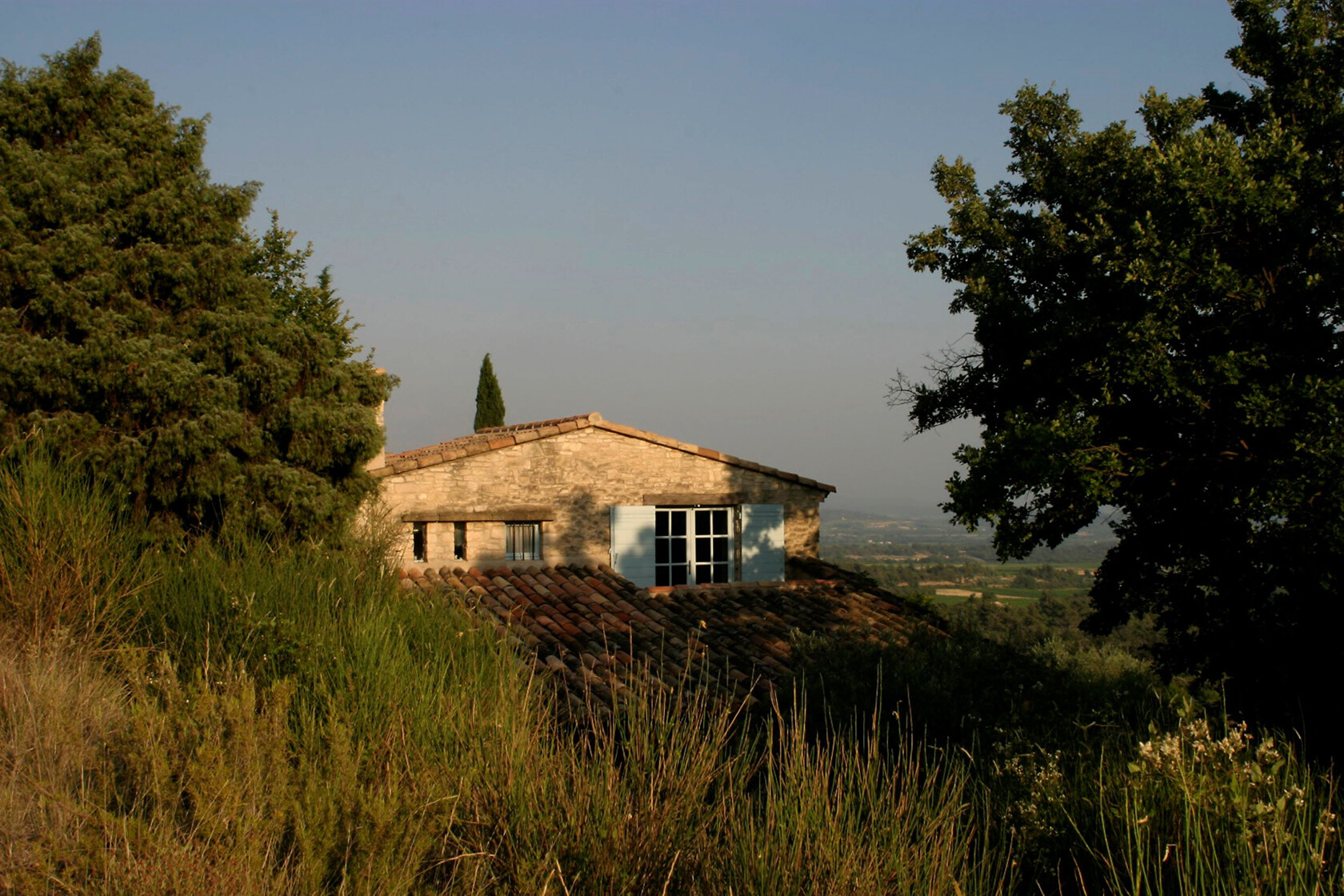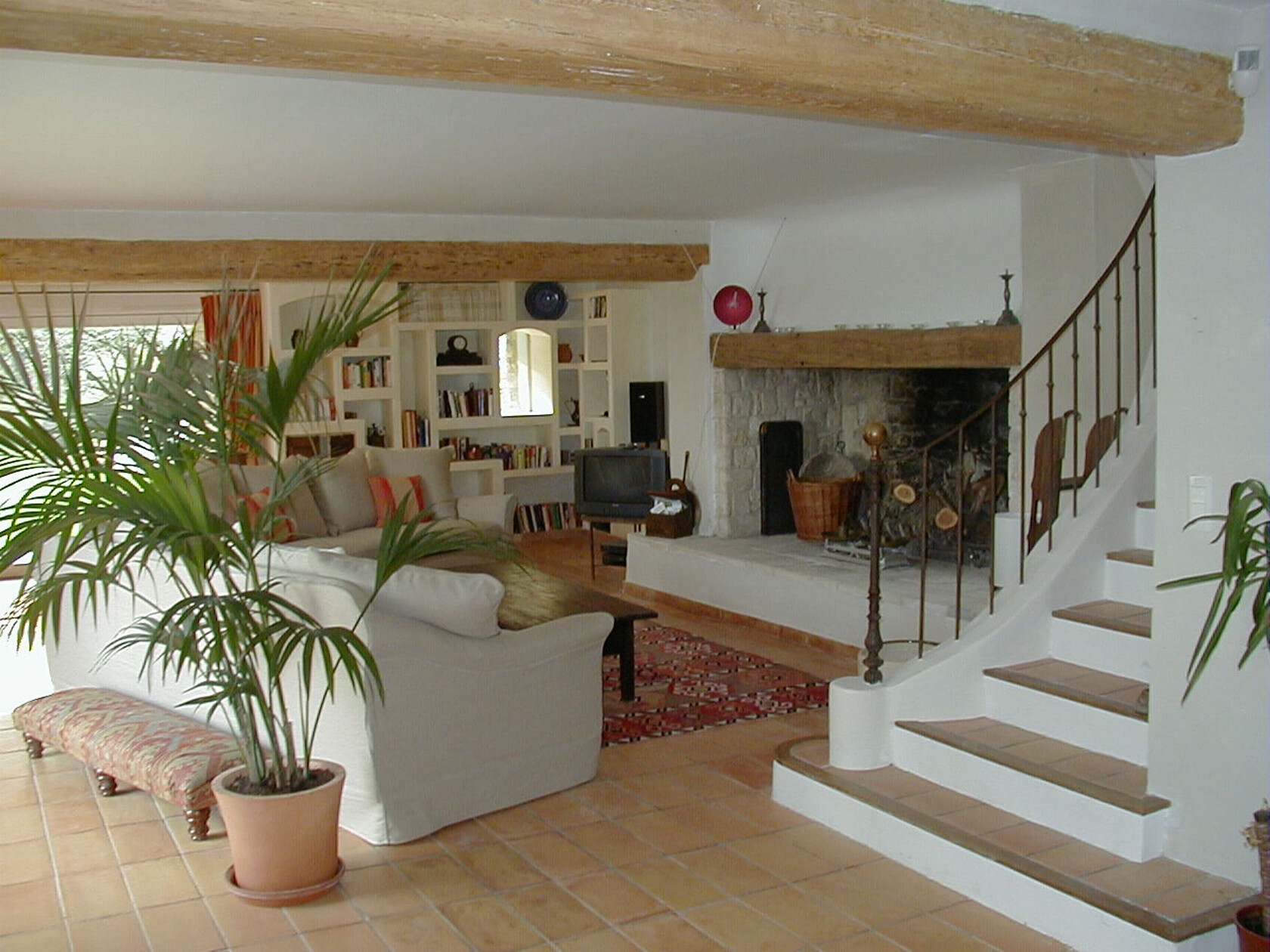 Spending Holidays in Provence
Lazy Days
Start the day with a swim, followed by a breakfast of fresh croissants and homemade cherry jam on the terrace. Head to a local market for fresh produce and supplies. Return to the house for a lazy lunch with some local rosé. Take a nap poolside, followed by late afternoon activity (walk, cycle, tennis or boules). Finish the day with a delicious dinner in or out at one of many excellent restaurants nearby.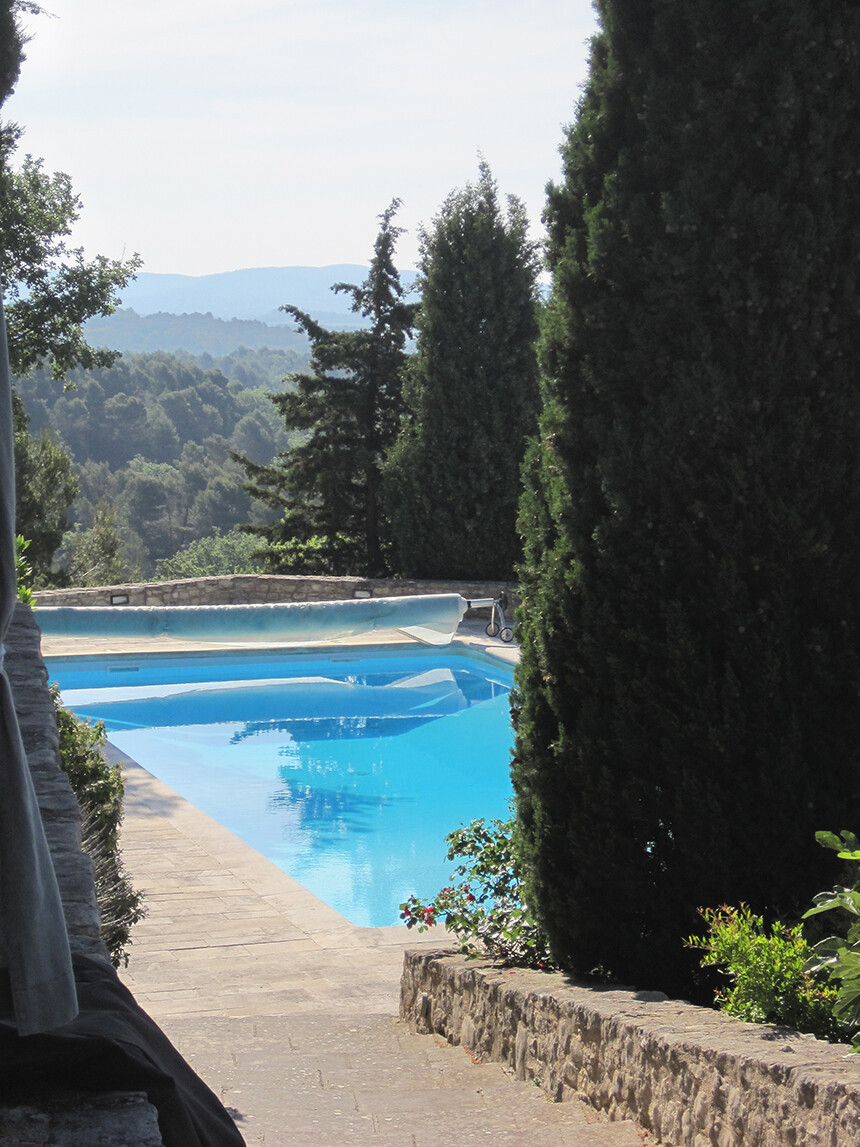 City Fix: Aix-en-Provence
Visit one of Aix's famous markets and have lunch on a terrace for some people-watching. Don't miss a visit to one of these Cezanne's Atelier, Musée Granet or Hotel de Caumont. Or, go shopping and discover Rose et Marius, the luxury perfume house and home décor brand.
Grab a Bite to Eat
La Closerie
Boulevard des Platanes
84240 Ansouis
Tel: +33 (0)4 90 09 90 54
Le P'tit Resto
33 place de la mairie
84160 Vaugines
Tel:+33 (0)4 90 77 11 08
Wine Tasting
Chateau La Coste contemporary art and local wine
Domaine la Suffrene in Bandol
Domaine Saint Préfert with its accomplished lady winemaker
Book Paradis en Provence:
Website: Paradis en Provence
Email:gvcauston@gmail.com
Tel: + 33 (0)6 84 14 6260
Image credits: All photos provided by and published with the permission of the owners.