Reasons to Visit Saint-Rémy-de-Provence
Jewel of the Alpilles
Saint-Rémy-de-Provence (often written as St Rémy) is perhaps the ideal-sized town in the Alpilles. Plenty of tempting boutiques, chic hotels, a charming pedestrian-friendly centre and many restaurants exist. The largest city in the Alpilles, St Rémy, has roughly 9,800 people.
Popular all year, St Rémy can be crowded in the summer months and on market days. Local writer Gayle Padgett shared her thoughts on the town. "Large enough to have various shops and restaurants, yet small enough that we can walk across it in a few minutes. And it's a town that rewards strolling—the village centre is off-limits to cars, so it's easy to wander the cobblestone streets, popping in and out of the many charming shops."
To Market
Market day is on Wednesday mornings in St Rémy. Author Keith Van Sickle shared the following tips for a trip to this famous market.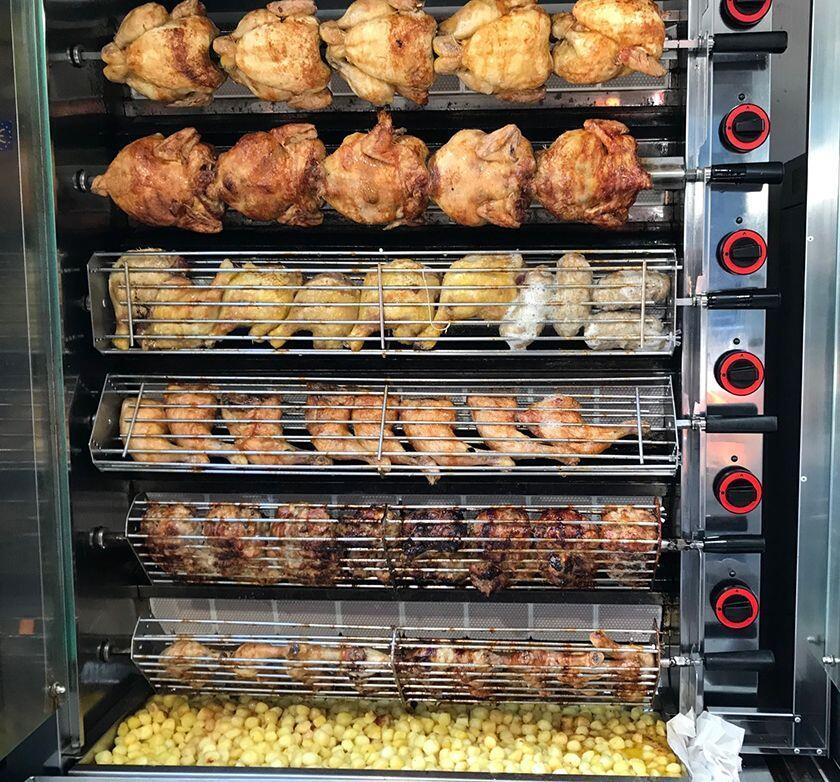 We usually go early because the market can be crowded, plus it gets hot by midday during the summer. We're lucky because our house is within walking distance, we don't have to drive, and parking can be scarce on market day. Here is an insider's tip on where to park in St-Rémy.
The first vendors we pass are the fishmongers, and we stop by to see what's fresh. St-Rémy is not far from the Mediterranean Sea, so there is always a good variety of seafood on display. Then we pass the paella man near the church, preparing his steaming paella in a big round pan nearly 3 feet across. Mmm, that smells good! Paella is a Spanish dish made of seasoned rice with seafood, chorizo and sometimes chicken, and is very popular in Provençal markets. Shoppers will often pick up a batch to take home for lunch.
Before stopping for a coffee break, Keith and Val shop for flowers, fresh vegetables, cheese, olives and rotisserie chicken.
A Long History
St Rémy has a long, rich history.
Stones from the Glanum archaeological site were used in construction in and around St. Remy de Provence. Outside Glanum's entry are two well-preserved Roman structures known as "Les Antiques." These monuments – the Mausoleum and the oldest triumphal arch in France. Both structures were classified as national monuments in 1840.
The Arc de Triomphe from 10-25 AD is now 8M (26 feet) high. It would have been taller at the time of construction with all its decorative embellishments at the top. This municipal arch, the former gateway to the Glanum community, is a smaller version of the majestic one found in Orange.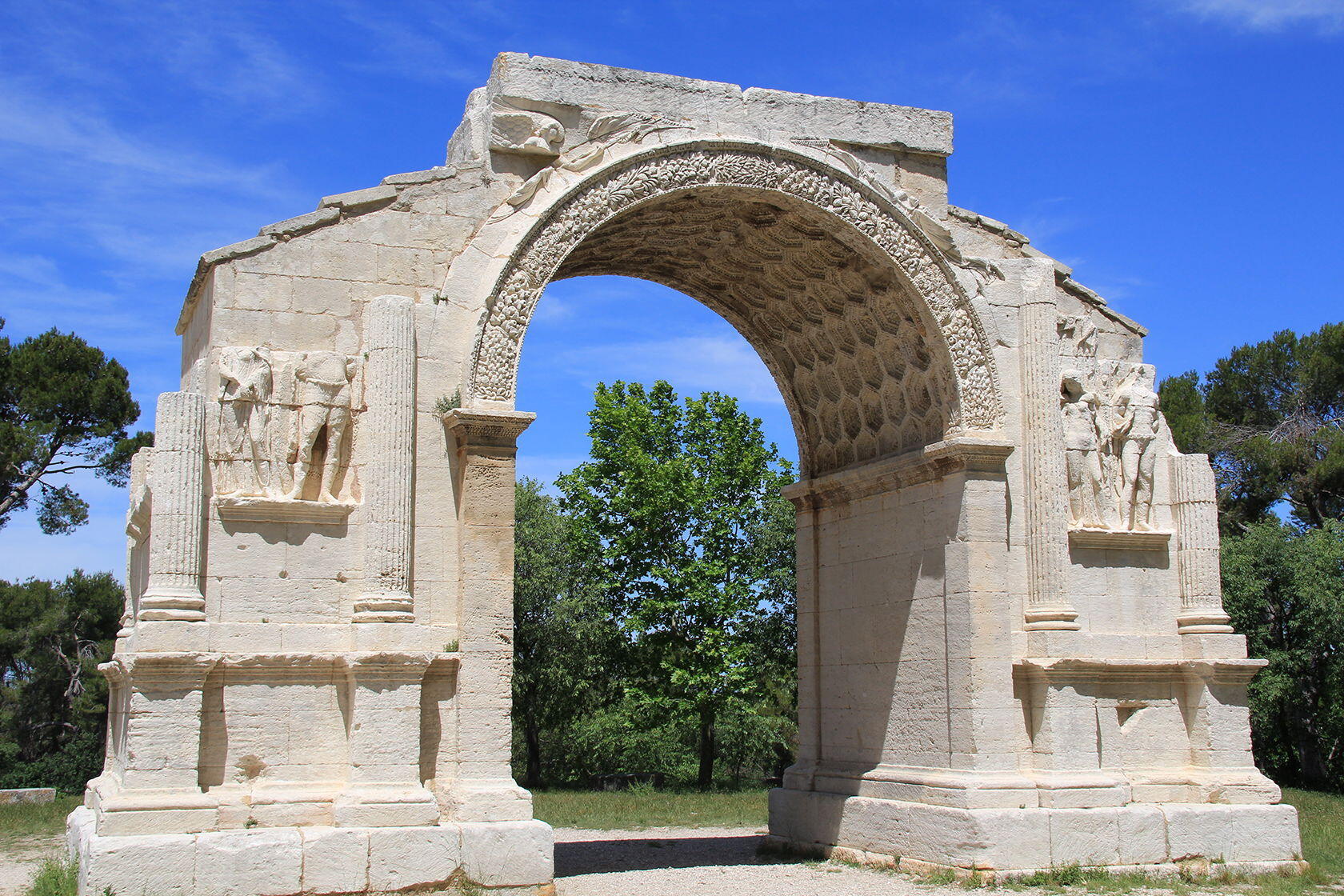 The Mausoleum reaches a height of 18m (60 feet), stretching like a needle toward the cobalt sky. The Mausoleum (Le Mausolée), constructed in 30-20 BC, was a funeral monument for a local citizen who fought with Caesar's army and received honorary Roman citizenship.  The inscription reads, "Sextius, Lucius, Marcus, fils de Caius, de la famille des Julii, à leurs parents." Degraded by the elements and the passage of time, the historical depictions of Roman triumphs on the monument's sides were copied and replaced in 2007-08.

St Rémy's Famous Residents
The medieval seer Nostradamus was born in the town. Nostradamus' birth home, now a private residence, was part of St Rémy's ramparts. After saving a cousin of Catherine de Medici, the reputation of the astrologer/ doctor/would-be seer soared. His most famous work, Les Prophéties (1555), which aimed to predict the future, remains popular and controversial. Above the doorway at 10 Boulevard Mirabeau, a contemporary trompe d'oeil mural captures a pensive Nostradamus standing at an open window, contemplating the village scene below. Wonder what he'd make of his hometown now? Learn more about St Rémy history here.
Vincent Van Gogh followed his dream to Arles, in Provence, where he hoped to create an artistic colony. The plan did not materialize, and his mental state deteriorated. On May 8, 1889, he took the short train ride from Arles to St Remy with Reverend Salles, where he committed himself to the asylum Saint-Paul-de-Mausole and into the care of Dr Théophile Peyron. The 30-room facility was not full, so Vincent was allowed two rooms, a bedroom and a space he used as a studio.

Don't Miss:
The Saint Paul Monastery (Saint-Paul de Mausole), where Van Gogh lived when he was treated for mental illness, is worth a visit. You can still see his room as it was when he lived there. Look out his window and imagine his thoughts when he did the same.
For fans of Roman history, there are the well-preserved ruins of the city of Glanum and, next to it, two towering Roman monuments.
Musée Estrine at 8 Rue Lucien Estrine was once a private residence – l'Hotel Estrine (1749). The museum is relatively small, and in addition to the permanent collection of 20th /21st paintings and graphic art, there is usually a temporary exhibition. The Vincent van Gogh interpretive display and short film on the famous painter are worth seeing.
And a few minutes outside town is the Carrières de Lumières, a magical sound-and-light show—inside a mountain!—one of Provence's most popular attractions.
Read about living in St Remy here and here.
Looking for more? Here are a dozen ideas for your stay in St-Rémy.
Where to Eat in Town
Food to go: Just ten minutes from the centre of St.-Rémy is a shady picnic spot known only to the locals. It sits along the shores of a lake created thousands of years ago by the Romans. When hordes of tourists crowd into town, it's nice to take a break in a quiet spot. So grab some wine and cheese, and let's go picnic!
La Table de Nicolas – Nicolas Jonette was proclaimed a Maître Restauranteur in 2014 and opened his restaurant A La Table de Nicolas in St-Rémy the following year. It's his second restaurant in the area after his first one was so successful that it outgrew its space. Jonette chose St-Rémy because he was familiar with it, having once worked at another restaurant in town and because it's the hometown of his wife Eva, who runs the dining room while he takes care of the kitchen.
L'Aile ou la Cuisse is one of Keith's favourite restaurants in St-Rémy-de-Provence. The name means "the wing or the leg" (as in picking which piece of chicken you'd like), which takes its name from a hilarious and beloved French film. It's a cozy place with friendly service and excellent food in the centre of town.
Restaurant L'Estival at 3 Place Favier, enjoy a shaded spot on this quiet plaza. The food is always fresh and inspired by the seasons.
La Cuisine Provençale is an interactive cooking school in Saint-Rémy-de-Provence.
Beautiful Alpilles
Established in 2007, the Parc Naturel Régional des Alpilles covers the mountain range and its flanks. As a protected natural area, there are restrictions on construction and park usage. However, the artifacts from human settlements discovered in these hills date back to the Neolithic era, and the range is the result of millennia of continuous geological evolution.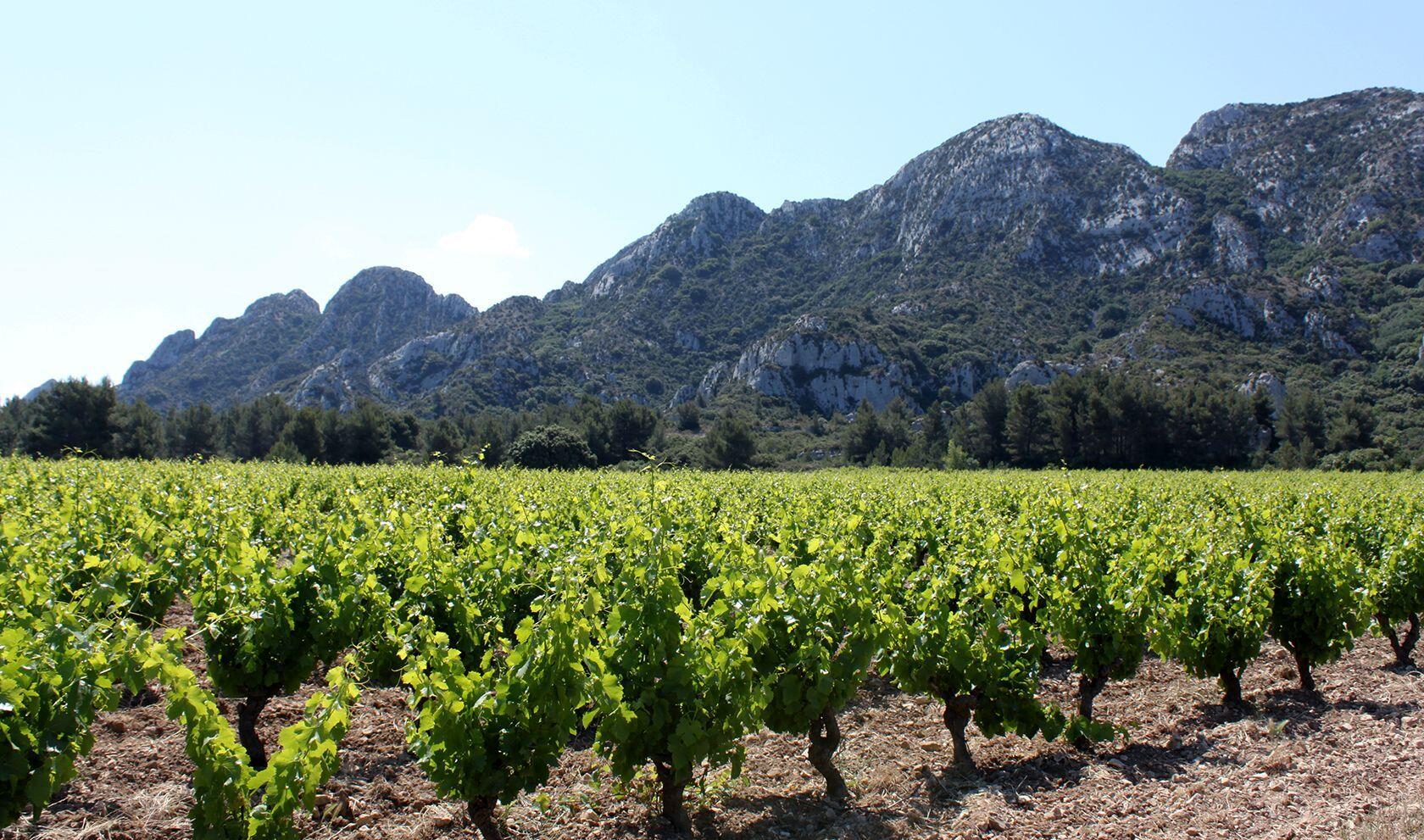 Dotted with rugged trails, the Alpilles (mini Alps) is a paradise for hikers and mountain bikers, and climbers love the craggy cliffs. A series of rolling hills offer excellent training for road cyclists looking for vertical challenges. The mountain ridge is a jagged line carved by centuries of wind currents and is a magnet for glider pilots.
The Alpilles run from east to west for 25km, starting at the edge of the Durance River and the town of Orgon to the far end near Fontvielle. Although the Alpilles do not boast significant altitude, the maximum height is 498 metres. They are dramatic. However, the rugged limestone peaks make these hills appear much higher than the numbers suggest. Try hiking in the area, and you will be thankful there isn't any more vertical to climb.
---
Preparing for your Visit
Maison du Parc des Alpilles
Website: https://www.parc-alpilles.fr/
2 boulevard Marceau
13210 Saint-Rémy-de-Provence
Telephone: +33 (0)4 90 90 44 00
Main Tourism office for the Alpilles villages
Website: https://www.alpillesenprovence.com/
Place Jean Jaurès
13210 Saint-Rémy-de-Provence
Telephone: +33 (0)4 90 92 05 22
All rights reserved. Perfectly Provence articles and other content may not be published, broadcast, rewritten (including translations into other languages) or redistributed without written permission. For usage information, please contact us.
Syndication Information
Affiliate Information
As an Amazon Associate, this website earns from qualifying purchases. Some recipes, posts and pages may have affiliate links. If you purchase via these links, we receive a small commission that does not impact your price. Thank you in advance for supporting our work to maintain Perfectly Provence.