Provence in Lavender Season Purple Fields Forever
I love our little corner of Provence, all year round, but there is something incredibly special about the time of year, when the area turns purple, with the Lavender fields exploding with colour, filling the air with scent as the flowers gently brush against each other in the breeze.
The fields look beautiful, even in the depths of winter, with their sage-green stripes adding detail to the soft winter landscape
But from mid-June, the first blush of purple starts to show on the green spikes, when the buds start to burst, and the colours just get more vivid, before reaching their height in mid-July, when the harvest starts to take place. Continue reading here for Julie's photos of the lovely lavender fields of Provence.
---
Lavender Essentially Provence
The lavender industry in Provence is a significant economic driver impacting agriculture, tourism, manufacturing, and retail. There are 2,000 producers and roughly 25,000 people employed in the industry. The main growing areas are the four (4) departments the Drôme, Alpes-de-Haute-Provence, Hautes-Alpes, Vaucluse, with some small production in the Auvergne, Quercy and the Ardèche (source: FranceAgriMer). Over 20,000 hectares are under cultivation. According to France 24, "The number of producers has grown from 1,000 to around 1,400 and France now also has 120 distilleries."

The fragrance of blooming lavender fields is magical. Your eyes follow perfect rows of plants shaped like hedgehogs stretching to the Provencal horizon. This aromatic purple beauty attracts thousands of tourists and locals, hoping to time their visit for the peak of the flowering cycle. However, Mother Nature is in charge. The precise timing of flowering changes annually, depending on the weather. Typically, some fields are in full bloom by late June, and the harvest is mostly complete by mid-August. Read about distilling lavender.
Lavender Basics
A part of the mint family, there are 39 varieties of lavender. Although we typically associate lavender with purple flowers, the varietals include many colours, from deep blue to white. The plants love the dry, sandy, rocky soil that is typical of southern France. A relatively easy plant to grow. Lavender is well-suited to the Provencal climate with hot, dry summers, and cold winters the plants require minimal care.
Lavender Festivals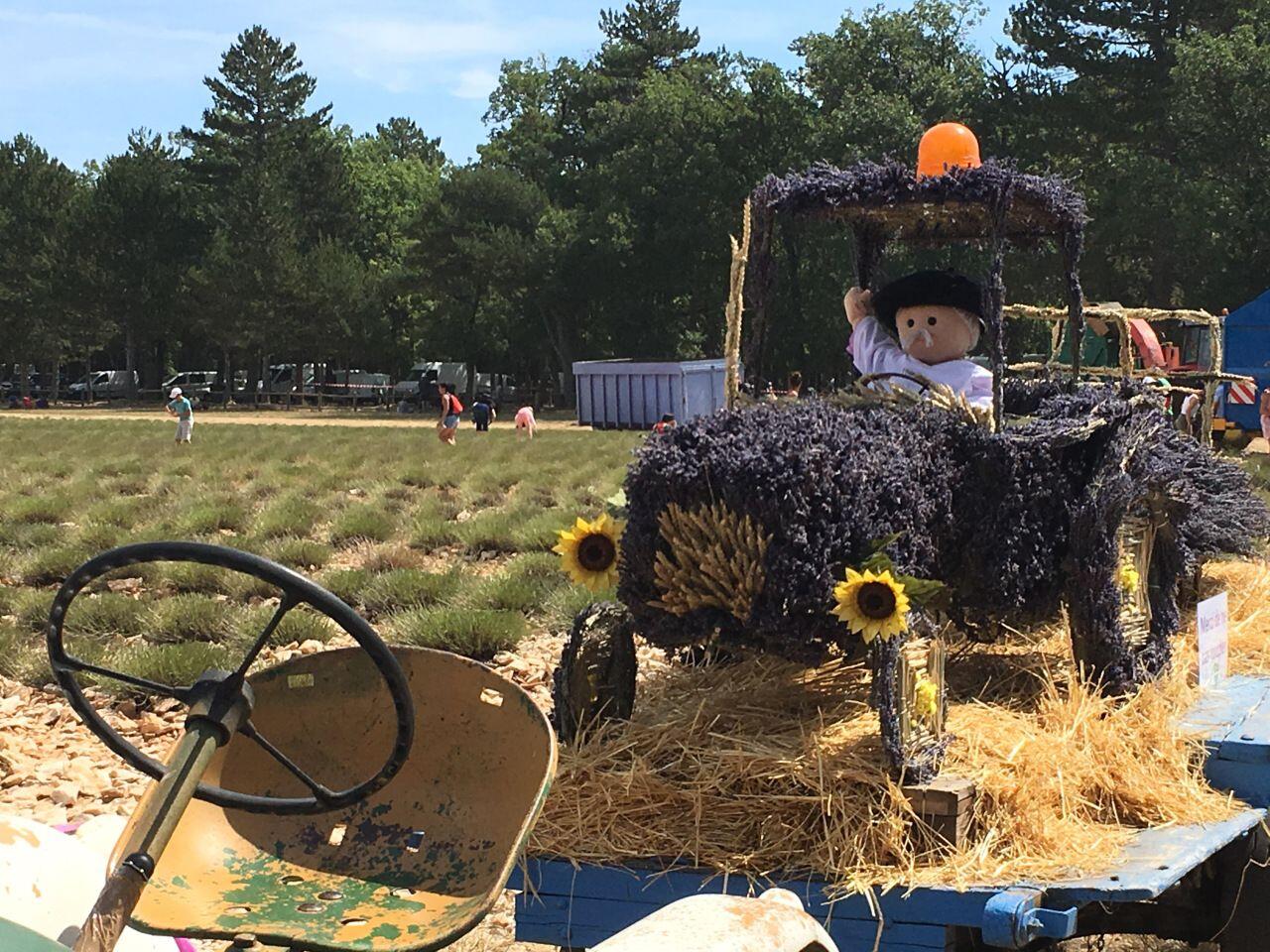 There are many lavender-themed festivals throughout teh season, but the finale is always in Sault in mid-August. The Fête de la Lavande (Lavender Festival) is held every year in Sault on the August 15th holiday, for over 30 years. It is a day filled with the scent and colour of lavender. There are lavender-based products including local kinds of honey. Books on lavender. A small distilling operation and even a "parade."
Recipes with Lavender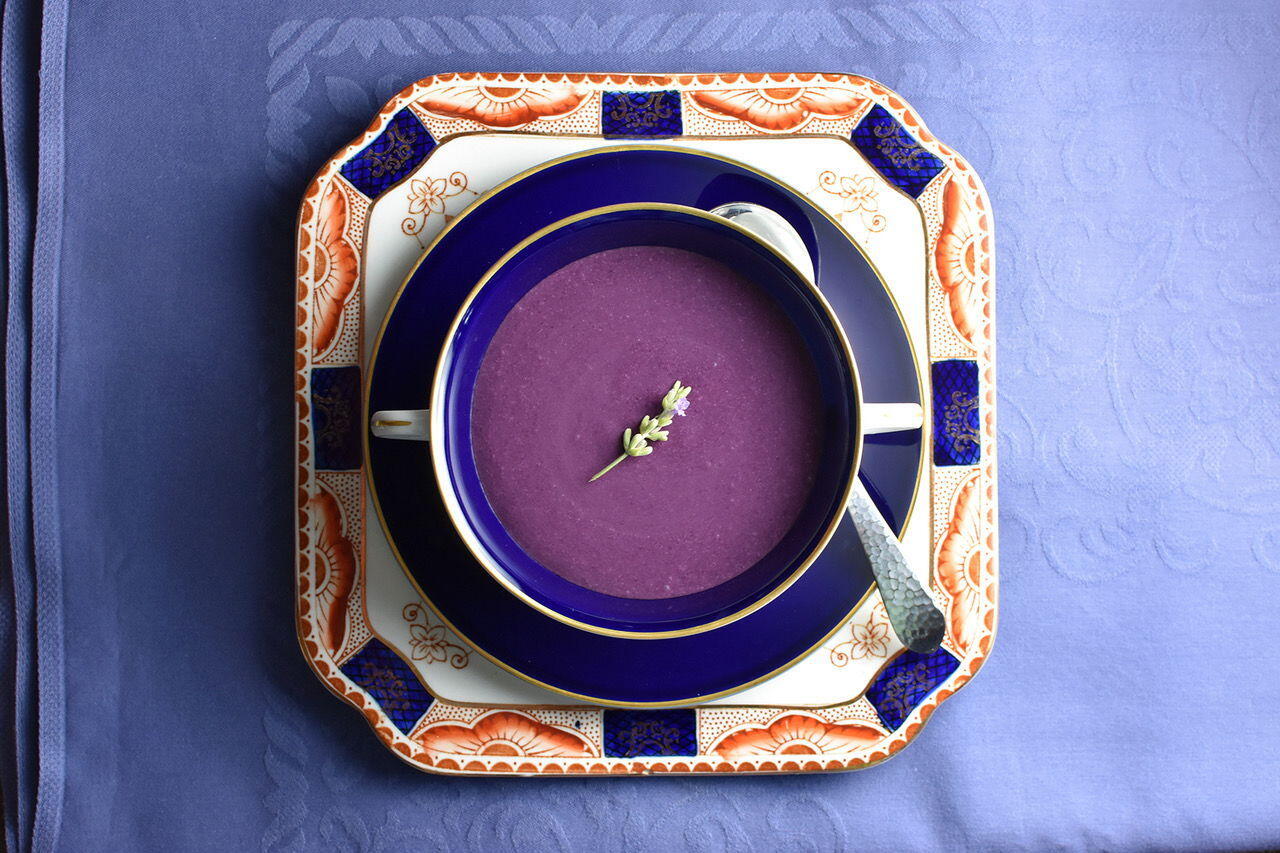 Blueberry-Lavender Soup 
This recipe was adapted from Cooking in the Shaker Spirit, by James Haller.
Check out this recipe

Lavender Honey Brushed Lamb Chops Served with Moroccan Chickpea Couscous Salad
Prepare the salad in advance and then the only thing that is left to do when your guests arrive is to roast the lamb. Easy and delicious with all the flavours of Provence combined on a plate.
Check out this recipe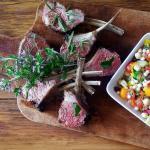 Lavender Mint Meyer Lemonade
Refreshing and tasty this drink may be come your go-to summer beverage.
Check out this recipe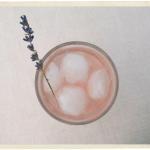 Lavender Ice Cream
Lavender ice cream is an excellent way to cool off during a warm summers' day without an overly-sweet treat. This ice cream is easy to make and sure to impress, even if you don't have access to fresh-cut lavender from Provence.
Check out this recipe

Lemon Lavender Buttermilk Cornmeal Olive Oil Cake
This recipe was minimally adapted from the recipe by Nicole Riegl of http://www.rieglpalate.com/
Check out this recipe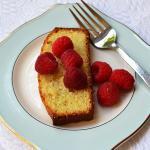 Mini–Almond Cakes with Apricot and Lavender - Financiers aux Abricots et à la Lavande
Just as the first sun-kissed apricots arrive at the market, lavender fields all over Provence are bursting into bloom. They are a perfect pair. These mini–almond cakes are gluten free, a treat for a special summer breakfast or teatime in the garden.
Check out this recipe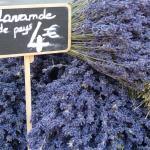 Apricot and Lavender Ice Cream
Don't shy away from making ice cream. This recipe takes advantage of ripe stonefruit (apricot, peach), and needs little sugar. The lavender flavouring gives it that hint of Provence.
Check out this recipe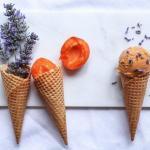 All rights reserved. Perfectly Provence articles and other content may not be published, broadcast, rewritten (including translations into other languages) or redistributed without written permission. For usage information, please contact us.
Syndication Information
Affiliate Information
As an Amazon Associate, this website earns from qualifying purchases. Some recipes, posts and pages may have affiliate links. If you purchase via these links, we receive a small commission that does not impact your price. Thank you in advance for supporting our work to maintain Perfectly Provence.