Arles Welcomes French Fashion Brand Margareth & Moi
Arles is THE place to be this summer for culture, photography, and now high-end fashion brand Margareth & Moi newest boutique at 5, rue des Arènes.

It's hard to know where to start in Arles, but these should all be on your must-see list. The Frank Gehry designed LUMA tower opened on June 26th. Photography fans applaud the return of Reconontres d'Arles with "Summer of Fireflies" between July 4th and September 26th. After a lengthy restoration project, the Muséon Arlaten reopened its exhibits, complete with a floating staircase – Le Grand Escalier – by French architect Michel Bertreux and a stunning mural by Christian Lacroix. Now, Margareth & Moi is one more reason to head to Arles.
"Beautiful clothes ignore seasonal requirements; they must be able to always exist" ~ Gildas Pennec.
Margareth et Moi the Brand
In a world marked by fast fashion, Margareth & Moi stands apart, designing timeless pieces for collectors. The brand's creators Gildas Pennec and Victoria Hernando, express their philosophy through their collections, delivering sophisticated yet pure cuts celebrating elegant women.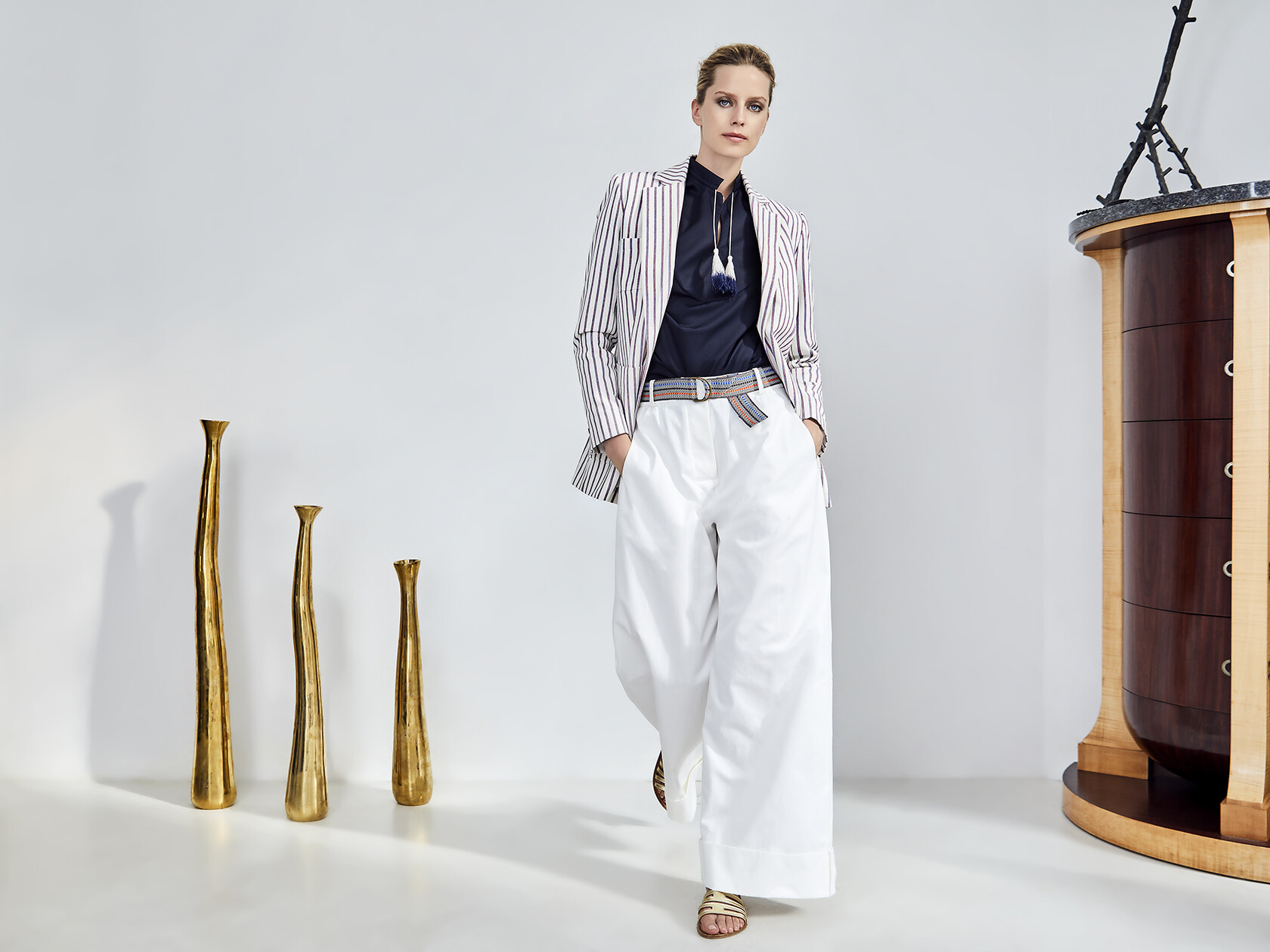 "Each of the sublime designers' models fit perfectly into the list of staple pieces on a feminine wardrobe. Functionality is not sought after in the designers' collections. Instead, the main priority is for the clothes that have been carefully crafted in just a few carefully hand‑picked workshops to indulge women with the renewed pleasure of wearing chic pieces." ~ Margareth & Moi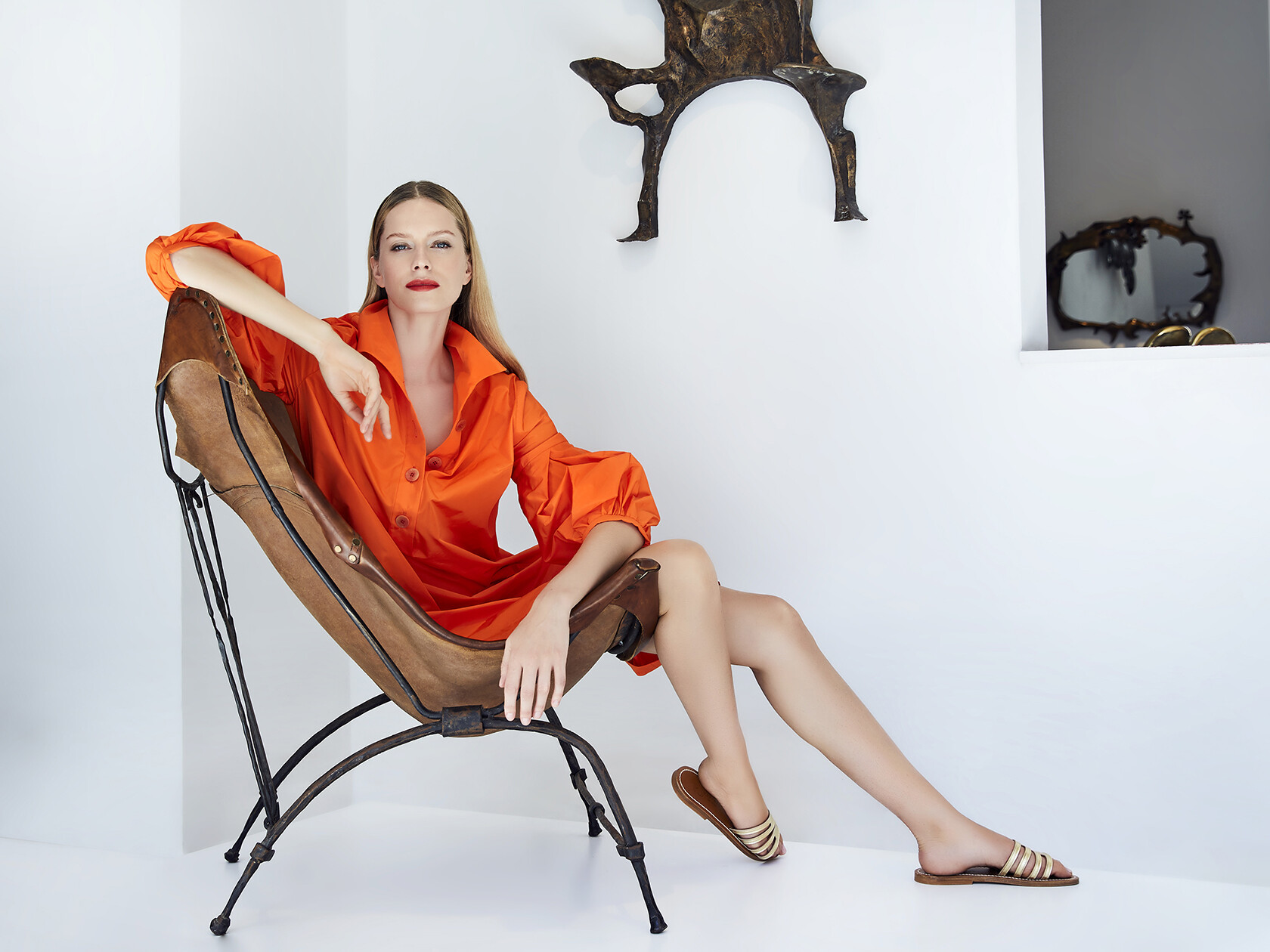 Since the first collection in 2003, Paris-based Margareth & Moi clothes are recognized for innovation and high-quality fabrics. The design team never strays from the core principles of designing "natural looks" for timeless fashion. Margareth & Moi clothes are made in Paris (exclusive one-of-a-kind and wedding dresses) and Barcelona (ready-to-wear collections).

Why Choose Arles?
Gildas Pennec, the Margareth & Moi clothing line co-creator, married an Arlesian with family in nearby Fontvieille. Like many of us, he is captivated by the region and inspired by the natural light and the landscapes. Drawn by Arles' artistic vibe, it was time to open a boutique.
Find the Boutique
An haute-couture fashion house must have a perfect location, and Palais de Luppé fit like a glove. The 17th-century mansion overlooking the Roman arena has served many purposes, from a factory roasting chicory to the atelier of French sculptor Gaston de Luppé 1872-1939). In 2019, the city of Arles registered Palais de Luppé as an historic monument.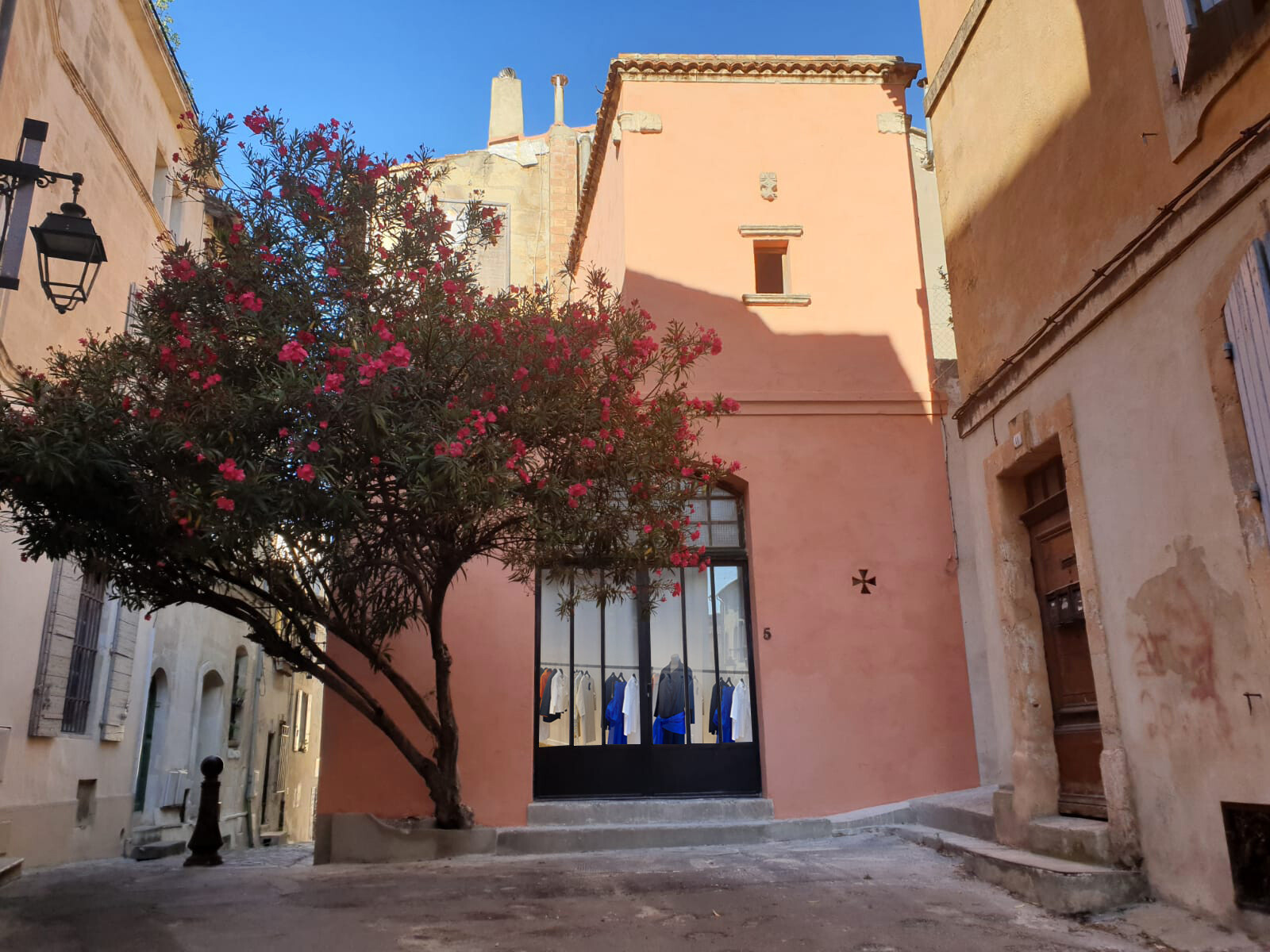 Margareth & Moi (website)
5, rue des Arènes,
Arles, France
Opens July 3, 2021
Summer Collection 2021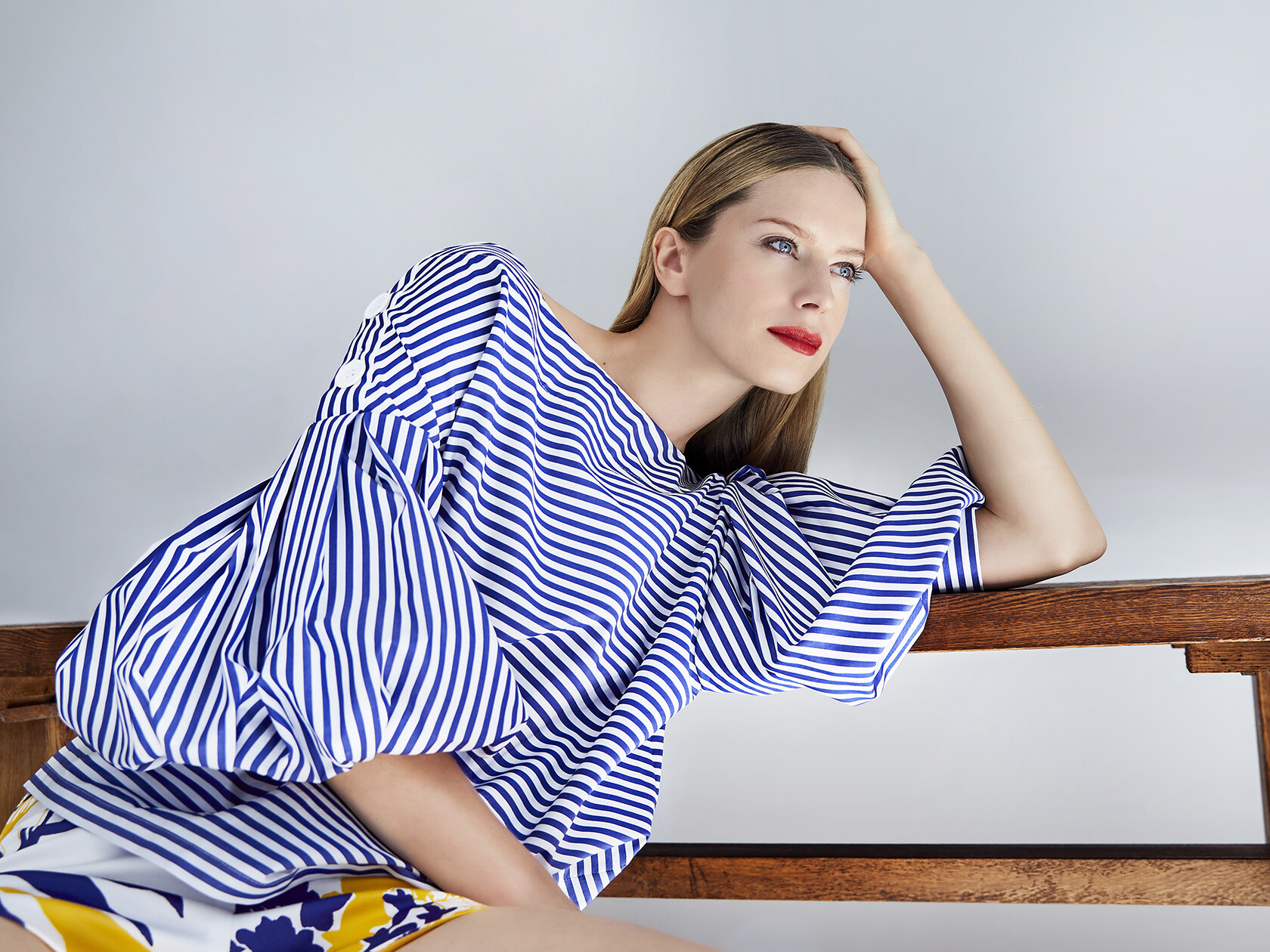 "The Margareth & Moi summer 2021 travels to an unknown country where the blue of the Tuaregs is confronted with the exoticism of the white feathers of the shirts worn with a sarong print dazzling with the sun, further still the white silhouette of a tight young officer in her narrow, buttoned jacket, her hands hidden in the pockets of her baggy pants, contemplates this woman in her long midnight blue dress with slit and belted in organza. A few clothes, cut from blue and orange technical taffeta, flap like the sails that are about to inflate, waiting for the next breeze." ~Margareth & Moi
Image credits: All photos were provided by and published with the permission of Margareth & Moi.
All rights reserved. Perfectly Provence articles and other content may not be published, broadcast, rewritten (including translations into other languages) or redistributed without written permission. For usage information, please contact us.
Syndication Information
Affiliate Information
As an Amazon Associate, this website earns from qualifying purchases. Some recipes, posts and pages may have affiliate links. If you purchase via these links, we receive a small commission that does not impact your price. Thank you in advance for supporting our work to maintain Perfectly Provence.