The Road to Rosé – My French Country Home Magazine
Provence Living Feature
The Road to Rosé with text by Jeany Cronk of Mirabeau Wine and photos by Sophie Bellard was published in the July/August 2019 edition of My French Country Home – Magazine.
The article (below) is reproduced with the permission of Sharon Santoni, the creator of this beautiful magazine. Order a copy here.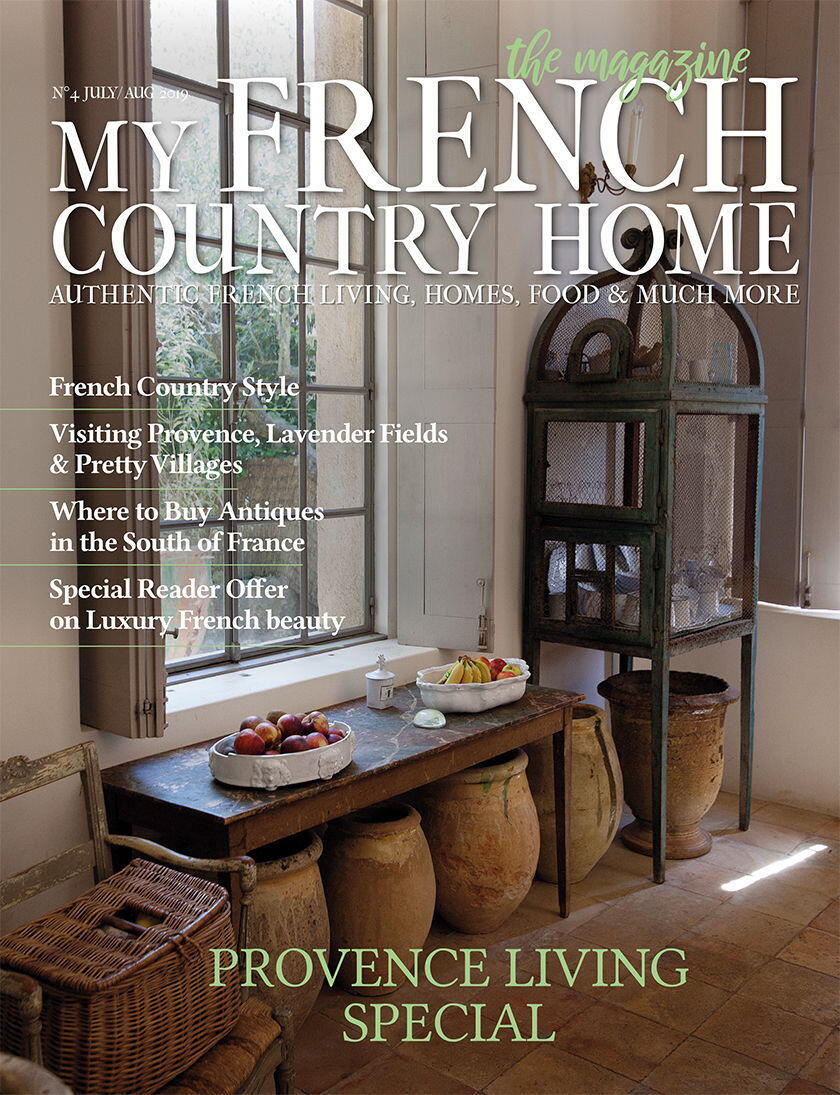 The Road to Rosé
---
Jeany, her husband Steve and their three children, swapped London life for fragrant Provence, with the dream of creating their own brand of rosé wine: Mirabeau.
---
In 2008 I had a lovely life in South West London, three healthy children, lots of friends and my husband Stephen pursuing a career in telecommunications. But it was that year when Stephen decided that the lack of passion he had for his job was becoming unbearable. Sleepless nights were commonplace, and finally, he decided that he had to change his life and occupation in order to be happy again. He had given up a career in wine for technology, and his regrets about leaving the sector eventually caught up with him.
Finding the right time
For my part, I had a house I had restored from ruin, my baby George was only 13 months old and my older children were settled in school. I had begun an interior design course at KLC, with a view to starting to work again in the not too distant future. So while we both harbored the dream to move to the South of France, there never seemed to be a convenient time. However, when Stephen was offered a promotion he decided to ask for redundancy instead, which enabled us to relocate and to try and make a career out of rosé wines. Rosé was an important feature in our lives (Stephen proposed to me over a Rosado in Mallorca!) and we were big fans of the Provencal varieties. Rosé seemed approachable and we felt that it was undervalued in spite of its ever-improving quality.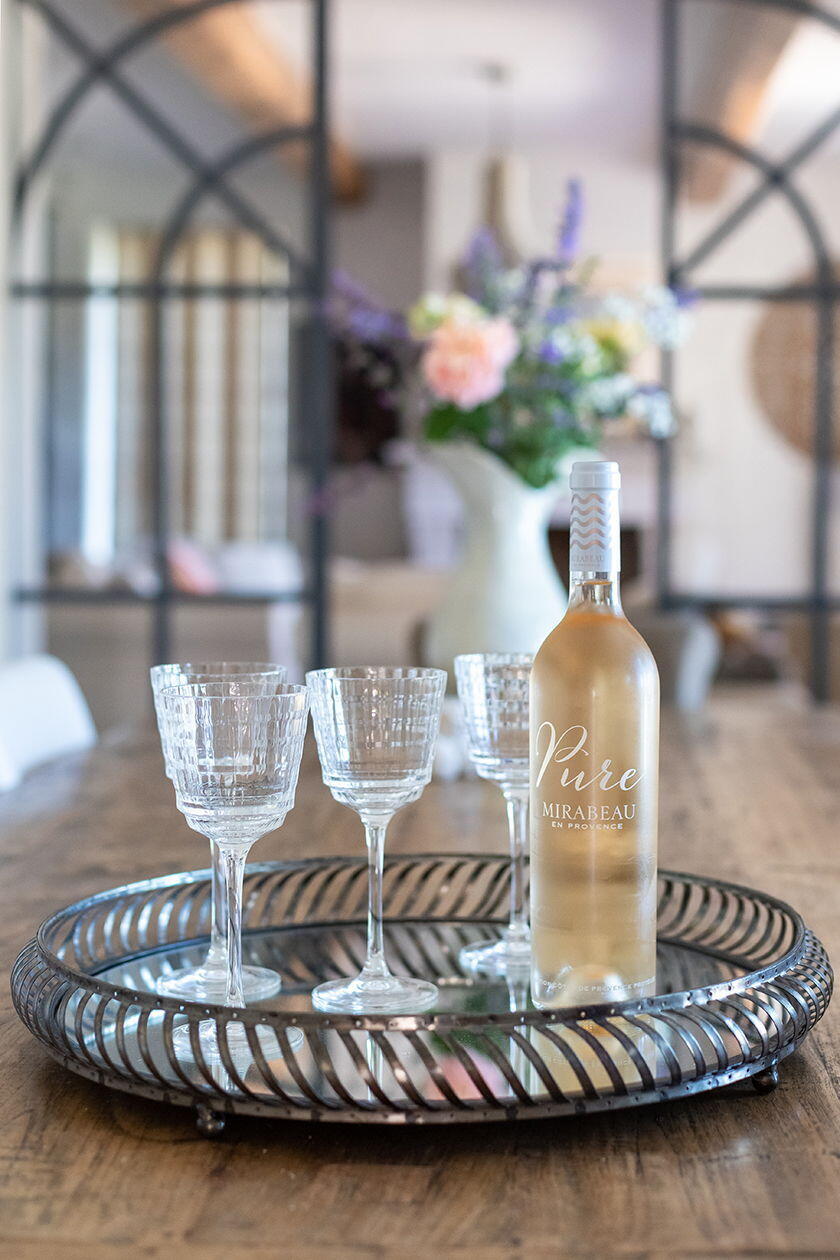 The stars align
First we had to liquidate our assets and that meant selling my house that I had grown to love. Our house sold in 3 days while not even on the open market. A few weeks later Lehmann's collapsed, the world financial crisis followed and we lost our buyer. We also struggled to find a property around Aix-en-Provence, where we had been looking to move to. A chance connection to the former owner of Château Miraval pointed us to Cotignac, a village with a sizeable international population but a certain authenticity. We found a house to rent and after the dust settled, we sold our house. The goodbyes were hard but we left with high hopes for a simpler life in Provence.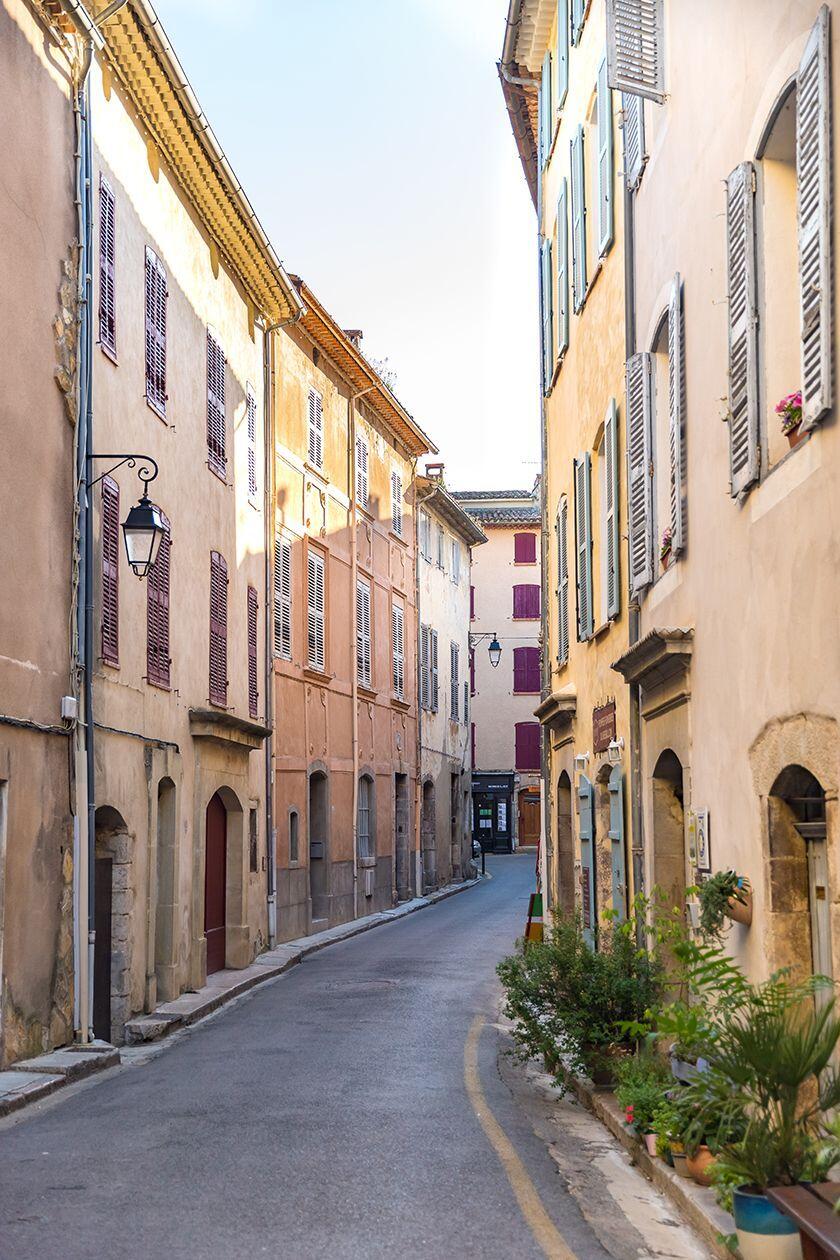 La vie à la française
It took some time to settle in, but we quickly learnt to love our new surroundings. A small group of new French friends and some interesting expats meant we were soon feeling less isolated. The children (Josie, then 8, and Felix, 6) struggled at the village school without speaking the language, but thankfully the communication skills came with time.  The upside was the kids were free as birds, could walk to most places and were always greeted with a smile and a bisou by the villagers. George found a place in the local creche, so Stephen and I could work on making our dream of being rosé-makers a reality.

Getting the word out
Once we had secured the Mirabeau name – inspired from our walks around Aix – we found the best growers and added a veteran UK Master of Wine to the team to make sure what we were making would be top-notch. Stephen embarked on a daunting journey to Waitrose HQ in Bracknell to show them the first sample of our wine. This was a make or break moment, as a good launch customer makes such a difference to your business journey. To our delight, the Waitrose buyer (who remains a good friend) said he would give our new cuvée a go.  But it would be the bottom shelf and if it failed to sell we would be out of there by the end of the year. That certainly served to focus our minds!
Social media and PR were essential and we had a very good review from the Queen of UK wine, the critic Jancis Robinson, which got us off to a flying start. We now sell five (5) different products in Waitrose and are represented in over 45 markets all over the world. Stephen also struck social media gold, with a video (see below) that went viral and has now been viewed over 12 million times, making it the most viewed wine video in the world.
Creating the family home
Our lives have had some extraordinary twists and turns and often karma just arranged a helping hand when it was really needed. A walk around a beautiful piece of land with our friends led to the opportunity to purchase the plot of our dreams. We set about building a classic bastide with modern touches and a nod to slow living. Building laws here are strict, so you have to be frugal with your space!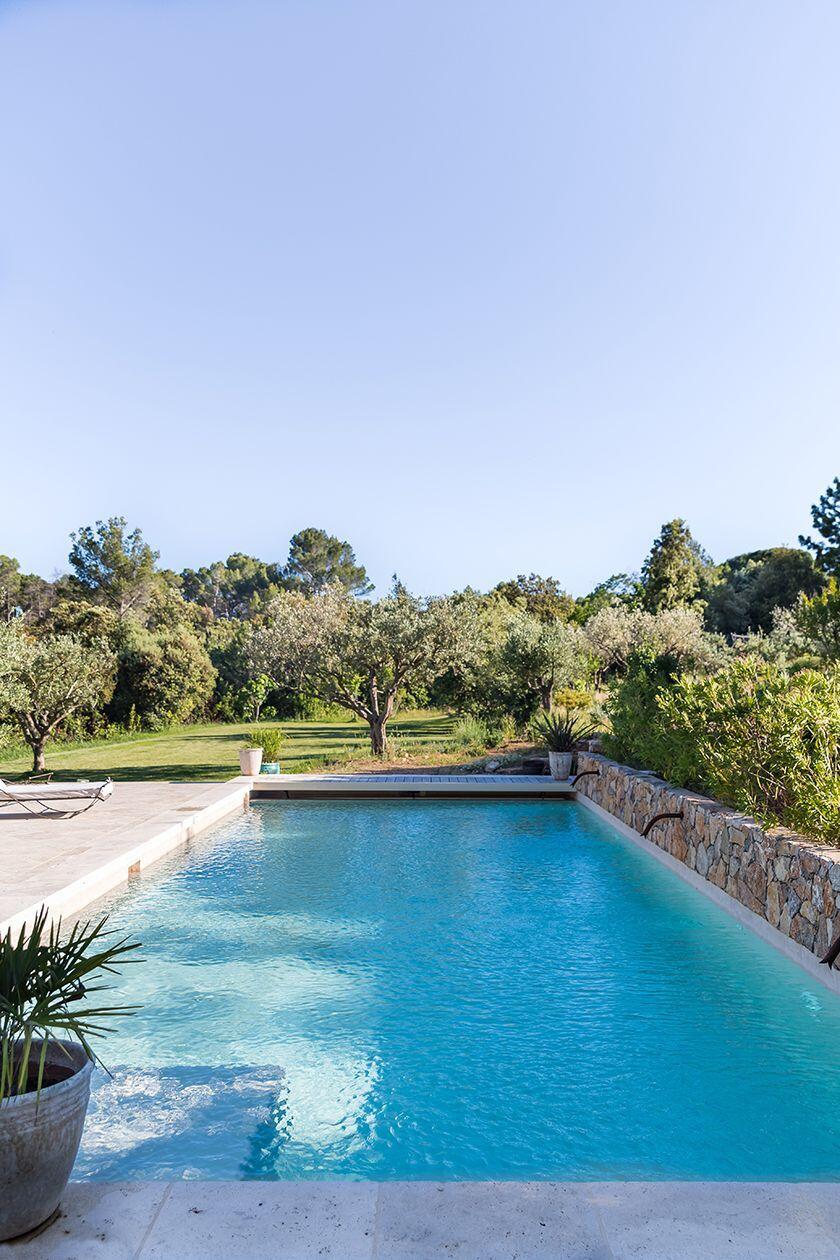 One thing we really wanted was an outdoor terrace with various eating and relaxing corners.  We built a rustic wall with a babbling fountain at the far end to give it a cozier feel, and this is where we spend most of our time.
The bastide had to conform to modern climate rules which put a cap on how much old material we could use. Like the large metal doors I'd dreamed of having outside, ended up indoors as they would have meant the house would not comply by a long way. They have served as a beautiful, if heavy way to divide our open plan house, and I almost appreciate them more!
Building the brand
Renovating the old building that houses our lifestyle shop and tasting room was one of the biggest undertakings. There were ancient vaulted ceilings, no foundations, and 3-meter walls to deal with but we opened for business in 2016. I have also just finished remodeling the Mirabeau townhouse; the site of our office, professional tasting room, and apartments for visiting guests.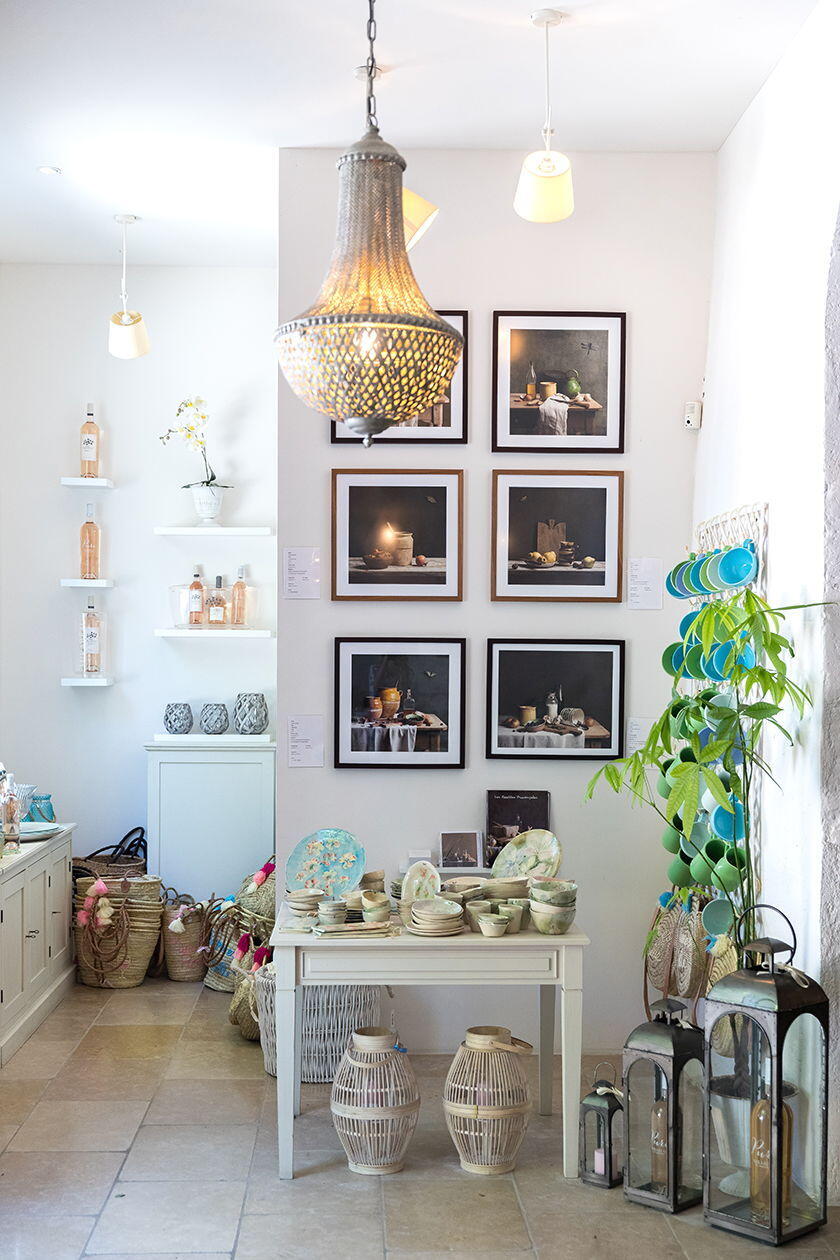 We recently bought a little country estate north of St-Tropez where we'll create more exceptional wines, and host cooking and wine-tasting workshops. If all goes to plan Domaine Mirabeau will be up and running by June next year and we can share more of Provence and really develop this creative side of the business.
So overall what's the verdict on our life and our big adventure? It has been an incredibly satisfying, if often scary ride but I feel it has been the making of me. I work harder than I ever have in my life, building up confidence and growing skills that I never had. So much about success in business is about being nimble and reactive. A creative mind is also really important, not just a good head for numbers and sound business sense. I take real joy in bringing Provence into peoples' lives with the approachable yet luxury feel of our brand.
Would I do it again with everything I know now, including the grey hairs and wrinkles?
Absolutely.
---
Order the Magazine
Discover the secrets of French country living with My French Country Home Magazine delivered to your mailbox every two months. Order a 1-year subscription to either the print or digital versions (or both).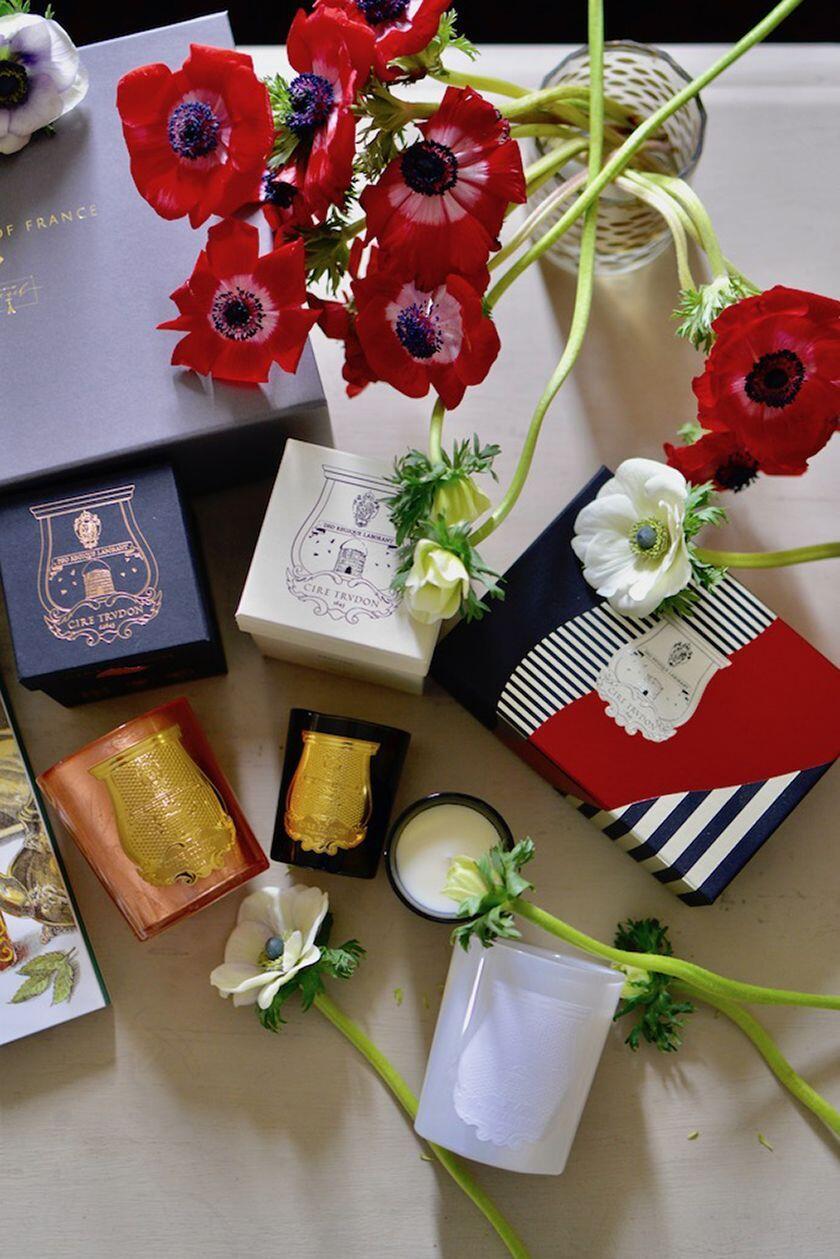 Made-in-France Delivered Quarterly
Enjoy a quarterly gift box full of artisanal products made-in-France. My Stylish French Boxes are shipped four (4) times a year. Sharon Santoni and her team carefully select the contents searching for high-quality products, beautifully designed items. These gift boxes make perfect gifts or a wonderful treat for yourself.
Place your order now, the next My Stylish French Box will ship before the holidays in December.