Pudding Time! Creamy Lavender Honey and Almond Pots
Delicious and a little bit naughty, this recipe for Creamy Lavender Honey and Almond Pots unites the flavours of Provence in a delicious little pot! One of three summer desserts by Jeany @MirabeauWine.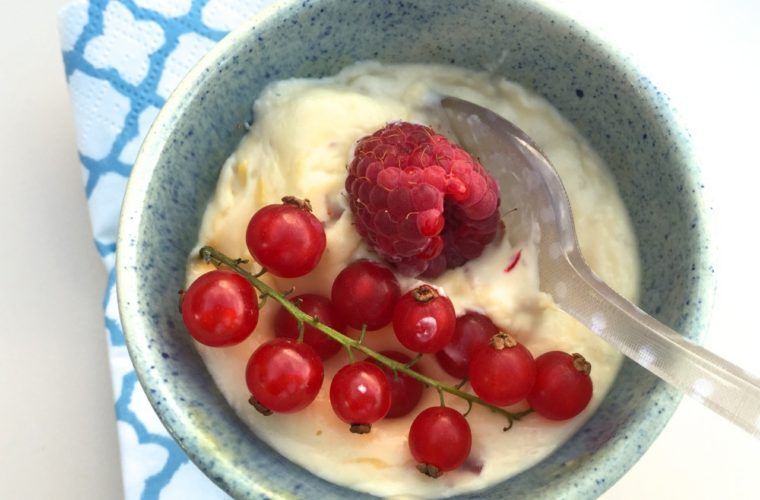 Creamy Lavender Honey and Almond Pots
A rich, decadent and creamy pud with summer berries and a lovely crunch of almonds.
Ingredients
1

250 ml

tub, double cream

1

handful

whole unpeeled almonds

3

Eggs

2

tbsp

of lavender honey

2

tbsp

of brown sugar

A few red berries to decorate
Instructions
Put the cream in a heavy based saucepan and bring to a very gentle boil.

Crush the almonds with a pestle and mortar, or inside a freezer bag using a rolling pin.

You're looking for finely crushed, not powdered.

Separate the eggs, keep the yolks & discard the whites.

Add the honey, sugar & almonds to the cream.

Turn down the heat and let it cool down a little before you add the egg yolk, you want to avoid scrambled eggs!

Leave it on low heat and stir regularly for about 10 minutes, then pour into your ramekins and put it in the fridge for a couple of hours to set.

Just before serving add a few crunchy almonds to the top of the ramequins and some red summer fruit for decoration.

Works nicely with a shortbread biscuit on the side.