Who Was Jean Moulin French Resistance Leader?
World War II France
Jean Moulin is not a familiar name to those, like myself, who only took basic history courses in school. Our overview of World War II never mentioned this wartime hero. Once we began spending time in the Alpilles and noticed the Route Jean Moulin road signs, we started asking.
Who Was He?
Jean Moulin was a crucial individual in the French Resistance movement. He was born on June 20, 1899, in the seaside town of Beziers in the Languedoc. This area of France is a peaceful place today, a destination for relaxing beach holidays. However, in the years when Jean Moulin was growing up in the region, it was far from tranquil. The population of Southern France suffered heavily from the effects of WWI. The area was a key supplier of food and wine for soldiers, followed by the Spanish Civil War.
Jean Moulin entered into politics between the two World Wars. He quickly rose to a senior level as préfet, the youngest in France in 1937. Whether it was his notoriety or a desire to get involved, he accepted the almost impossible task to attempt to unite five disparate resistance groups. Jean Moulin took on this responsibility in September 1941 after a meeting with General Charles de Gaulle in London. He parachuted back into France under cover of darkness on January 1, 1942, and began his work.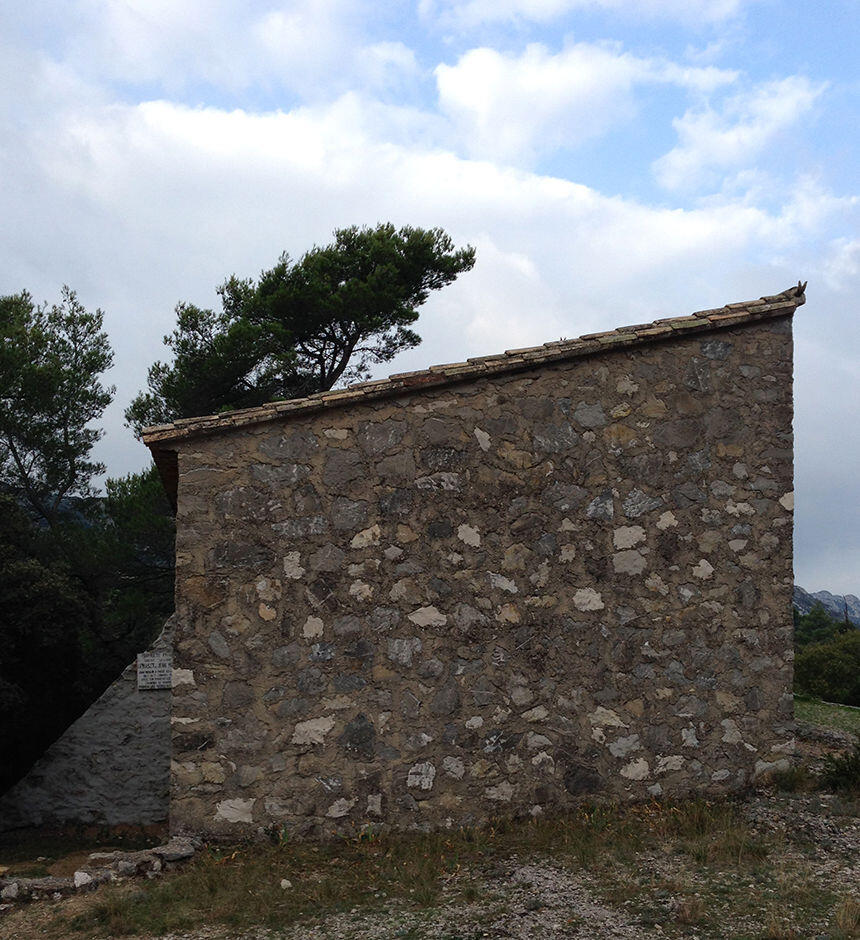 A Big Task
He landed in the Alpilles near the village of Mouries. He crossed the craggy hills and spent the night in a stone hut on the outskirts of Eygalières. There remains a commemorative sign on the building. With some success, Jean Moulin managed to combine three of the resistance movements. The united party was called the Conseil national de la Résistance (CNR). The first official meeting occurred on May 27, 1943. Shortly afterwards, on June 21, 1943, Jean Moulin was arrested and detained by the German Gestapo. Interrogated and tortured, he died on July 8, 1943, en-route to a German camp. One big question remains unresolved. Was he betrayed?
"What is called the ″Caluire Affair″ remains one of the great riddles of the Resistance movement that operated during the German occupation of 1940-44." ~ French Resistance Leader Who Was Accused of Betrayal Dead at 75.  AP News, April 14, 1987
Here is some additional background.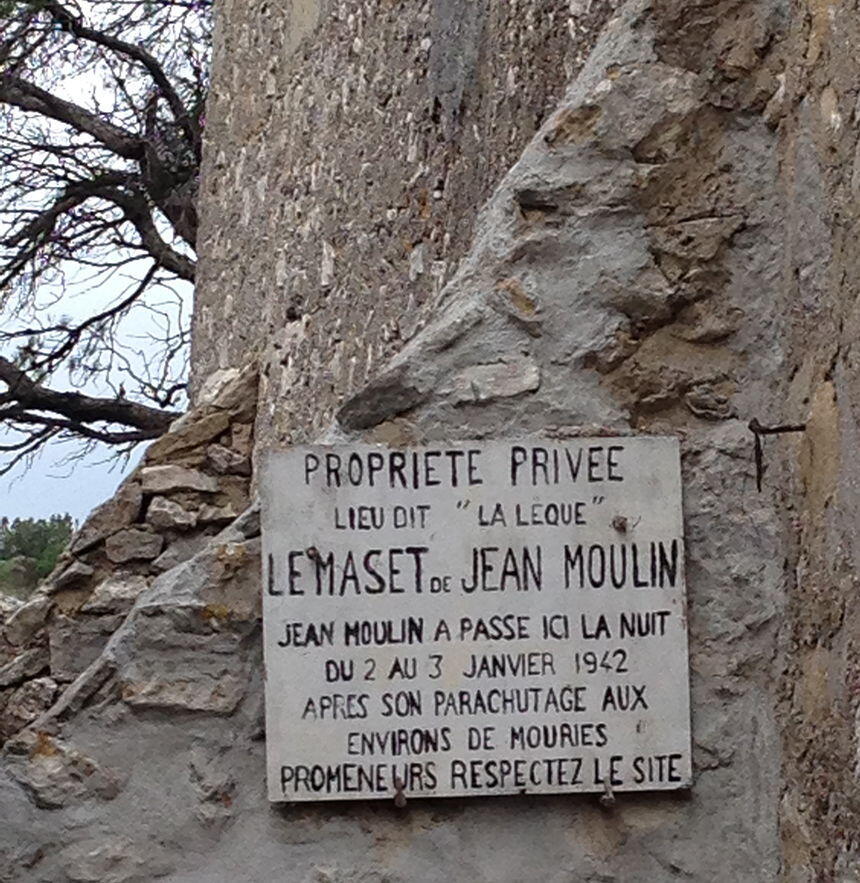 The name Jean Moulin is well-known to all ages in France, as a celebrated war hero. The French Resistance hero was buried in the Pantheon in 1964 in Paris. Although, there was actually nothing to bury.
More Reading on WWII and Provence
A War Memorial amongst the Lavender Fields in the Vaucluse
Discover the Women of the French Resistance in the Alpilles
Book Review: The Riviera Set by Mary Lovell
Book Review: Riviera Dreaming by Maureen Emerson
WWII: Antibes' 75th Tribute for HMS Unbroken