Absinthe the French Drink with a Poor Reputation
Absinthe the Green Fairy
Two highly-alcoholic beverages with herbal ingredients absinthe and pastis are both significantly linked to the food heritage of Provence. Absinthe is a spirit, not a liqueur as it does not contain sugar. Typically a green liquid, it is often referred to as "la fée verte" or "the green fairy."
Read: Pastis a Popular Liquor in Provence
Late in the 19th century, absinthe was wildly popular among the artists and writers of Paris and of Provence. Vincent Van Gogh, Oscar Wilde, Toulouse-Lautrec, and Ernest Hemingway were some of the famous names who enjoyed drinking absinthe, probably a bit too much.
Read: Absinthe: How the Green Fairy became literature's drink from BBC.com
The drink was banned in many countries including the United States in 1912 and France in 1914. The authorities classified the anise-flavoured spirit as a dangerously addictive hallucinogenic. Absinthe is distilled with herbs that include wormwood and its natural chemical thujone. Although, the blame was laid on thujone as the culprit that caused poor behaviour, in reality, was the lack of moderation by some consumers.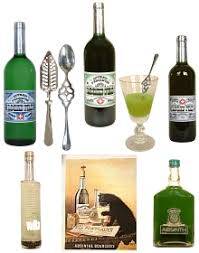 A revival of absinthe began in the late 1990s, and today there are several dozen brands manufactured and sold in France. The spirit's production is similar to a gin, double-distilled with botanicals including green anise, fennel, star anise, and wormwood. In traditional production, the high-proof alcohol is infused a second time and distilled again, and this process increases both flavour and colour. However, many producers simply add green dye to create the colour.
How to Serve Absinthe

As mentioned above absinthe is a strong alcohol at 90–148 proof, almost twice as strong as vodka or whiskey. To serve this spirit a sugar cube is balanced on a slotted spoon, and ice-cold water is dripped (slowly) over the top. The water dissolves the sugar and dilutes the shot of absinthe in the glass. Adding water renders the once transparent liquid into a cloudy beverage (just like pastis). The ration for serving is typically 5-6 parts water to 1 part absinthe.
National Absinthe Day is March 5th if you want an excuse to try this "magical" drink. Here, is the Facebook Page.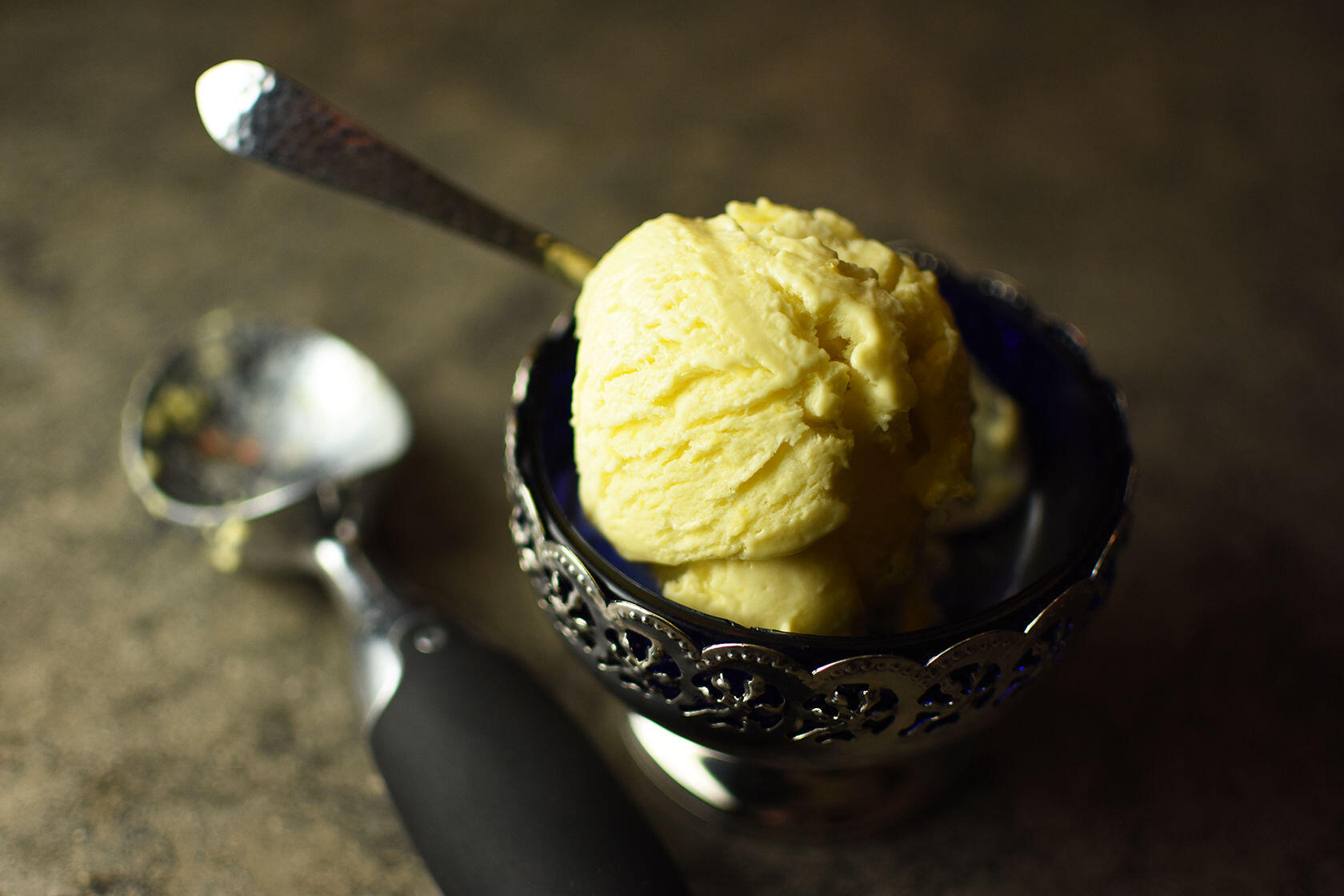 Or, try this recipe for Absinthe Ice Cream a Dessert So Good It Should be Outlawed.
---
Image Credits:
Poster Absinthe
Poster: Absinthe Paul Beucler Collection
Absinthe Drinks – Wiki Commons
Cuillère à Absinthe Spoons – Wiki Commons
David Scott Allen – Cocoa & Lavender