Own a Pied-à-Terre in the Maussane les Alpilles
House Search in the Alpilles
Not everyone would have the vision and know how to transform a tiny 17th-century farm building into a bright, inviting pied-à-terre. The house was in poor condition, its last renovation dated from the 1970s as evidenced by the orange and brown colour palette. However, it was just the sort of project that suited this talented couple, Robin and Ashley. They had a limited budget, wanted to live in the Alpilles, and knew they could leverage Robin's project management and construction experience.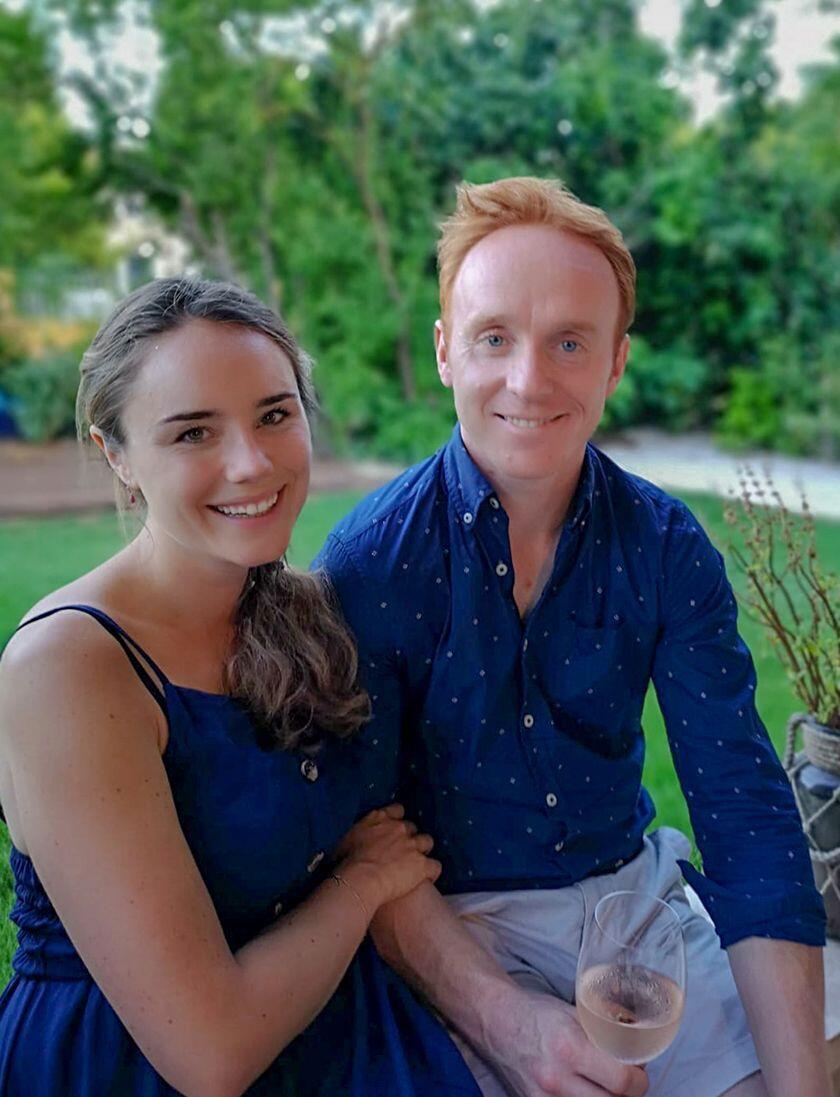 Take a look at the before and after photos of the home.
Their search for a Provencal home focused on the main towns in the Alpilles, and with a little luck ended up in one of the most desirable villages – Maussane. They were lucky to find anything in the heart of the "golden triangle" (St Remy, Eygalieres, and Maussane), as evidenced by a real estate search that took almost a year.

"We knew we wanted to find a village that had some life all year round."
It took nine months and a full hands-on effort by Robin and Ashley to transform an inhabitable building into a home. When they purchased the 38-square meter house, it was in an extreme state of disrepair with barely functional electricity and plumbing, and access to the second level was hazardous.

Ashley admits it was difficult to have a clear vision for the finished property, and she did have the odd melt-down during the process. The finished project includes an exposed limestone wall in the bedroom and lots of natural light. Although the rooms are small, the high ceilings, large windows and light-coloured hues create the impression of volume. Read about the renovation.

Pied-à-Terre in the Maussane
After living in the finished home for three years, Ashley and Robin are ready for their next project. Not sure where they will end up, but very clear they will miss living in Maussane. The three-room village home was once part of a large Provençal farmhouse. The house is in the centre of the village, about 200 metres from shops and restaurants. The location is suitable for anyone hoping to embrace the best of the lifestyle in Provence.
How would you describe Maussane compared to other villages in the region?
Maussane is a small town, but it's blessed to have 22 excellent restaurants, shops, and even three bakeries. It's lively but also has a village feel where you can easily say hi to everyone on the street.
Why should anyone visiting the Alpilles make sure to stop in Maussane?
My favourite thing about Maussane is the restaurants and the big square in the centre of town filled with tables and chairs – perfect for people watching. The old part of town is particularly beautiful. In Maussane, you'll also find the start of many trails that take you into the Alpilles Natural Park (Parc Naturel Régional des Alpilles). Oh, and you're surrounded by olive oil mills and vineyards. The scenery is so beautiful that you feel like you're in the ideal Provence.
Why will it be hard to leave Maussane?
We don't want to leave this village, but it all depends on where we find our next project. I will miss the fantastic vegetable and cheese shop we have here in Maussane, Le Jardin des Alpilles. Walking three blocks to buy a piece of the best brioche I've ever had (on Wednesdays and Saturdays). Saying hi to people on the street that I know (quite a few!) and sitting in the sun in the main square with a book. I'll miss the walking trails in Les Alpilles that are just a couple blocks from my doorstep.
What are your top picks for shops and restaurants in Maussane?
Le Jardin des Alpilles (at the bottom of our street) is excellent for cheese, veggies, and organic products. La Caviste wine shop is owned by gregarious Frédérique that is always ready to make you taste something no matter what time of the day. The bakery with the walk-up is our favourite. No one knows the name we all just call it "le Cours." O Potager de Lisa is excellent for a laid-back slice of quiche or tarte and a smoothie.
More on our Favorite Restaurants Picks in the Alpilles.
Are you already planning your next project?
We're currently looking at houses and have a couple of options. Many of the locations that we fall in love with are massive renovation projects, which are difficult to take on since Robin is booked solid until September!

For more details on this home, a pied-à-terre in Maussane that could be yours for only 194,000€, please click here.