Wine and Wonders at Chateau Sainte-Rosaline
This beautiful vineyard at Les Arcs-sur-Argens is a must-visit, not just for its natural beauty and acclaimed wines, but also for the outstanding Chapelle Sainte-Rosaline in the grounds. It not only contains artistic gems (Giacometti and Chagall), but also the 680-year old body of the saint herself, reposing in the nave in a glass case.  So who was she?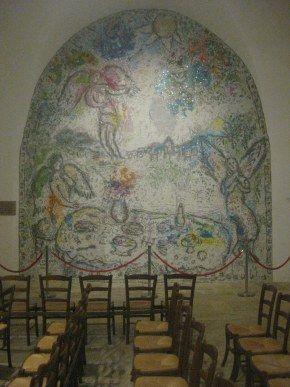 …Continue reading here to learn out her story and for Lynne's descriptions of the chapel at Chateau Sainte-Roseline. The winery located about one hour from Aix-en-Provence and well worth a visit for a dose of wine and history.
Access Details for the Vineyard
Château Sainte Roseline
83 460 Les Arcs-sur-Argens
Tel : +33 (0)4.94.99.50.30