Winter Weekend Dinner Party Menu Inspired by Provencal Cuisine
We have been "dining-out" on David's delicious seafood-based Christmas menu, and a bit reluctant to turn the page to the realities of a cold winter in parts of North America. However, the truth is that Provence is enjoying a mild-ish winter, while skiers are revelling in the snowy Alps this year. So, it's time for a new dinner party menu this one is hearty, suitable for cooler evenings and days filled with outdoor activities. This Winter Dinner Menu is a built around some traditional ingredients Jerusalem artichokes (topinambour), almonds, leeks, chicken and squash.
The topinambour is a root vegetable that grows in the wild in the South of France. It has a pretty yellow flower that is part of the sunflower family. However, it was one the only vegetables, available during WWII in France, and many people still refuse to eat sunchokes. Ashely's recipe is a twist on potato soup with Jerusalem artichokes and cumin.
Saturday Foodie Project
Jerusalem Artichoke Soup – by Ashley @Curious Provence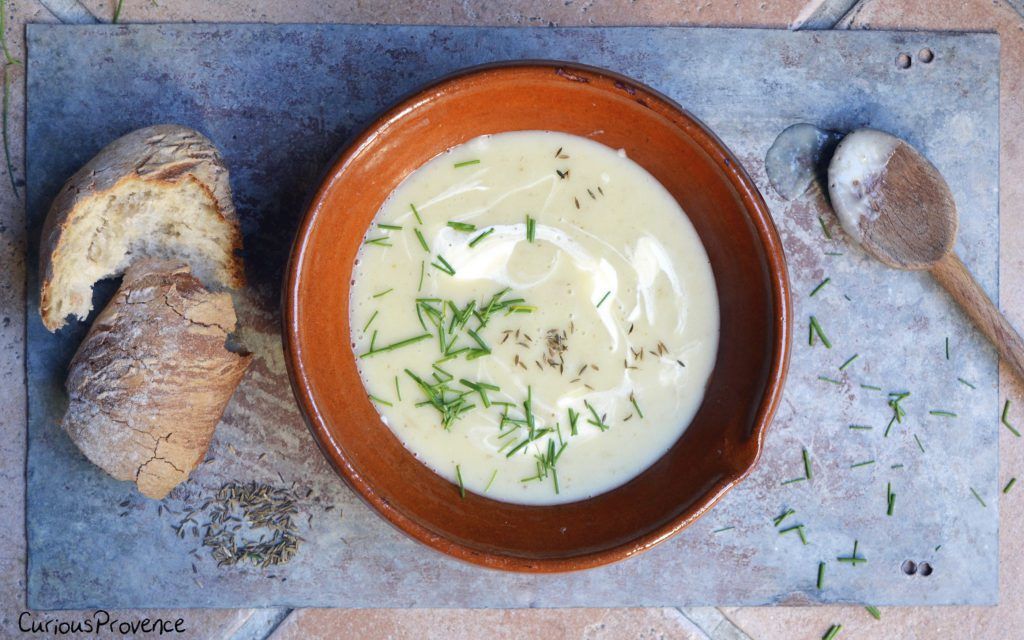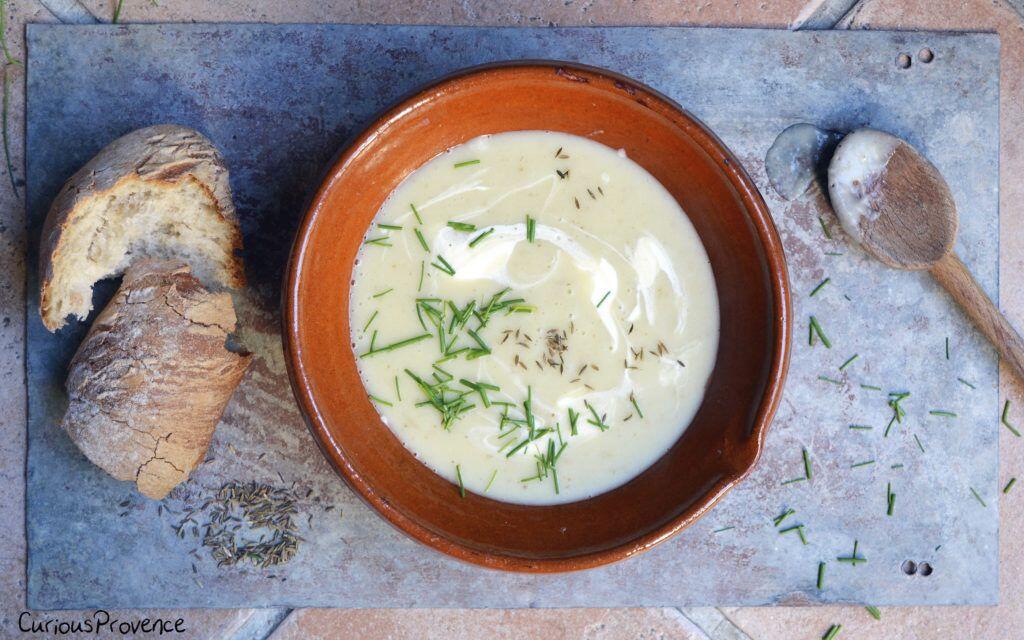 Jane takes your mother's chicken pie and updates it a bit with butternut squash, turnip and leeks. This version is quick and easy to make too!
Deconstructed Chicken Pot Pie – from Jane's kitchen @Mas d'Augustine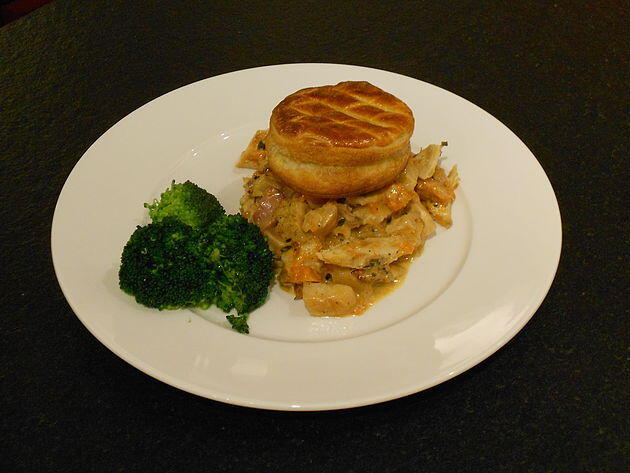 David is a big fan of Italian cooking (and so are we). This crunchy little cookie biscuit is the French version of the Italian biscotti. Delightfully good served with your favourite tea or coffee or vino santo or Beaume de Venise. Well, you get the idea.
Croquants – inspired by Italy by David @Cocoa & Lavender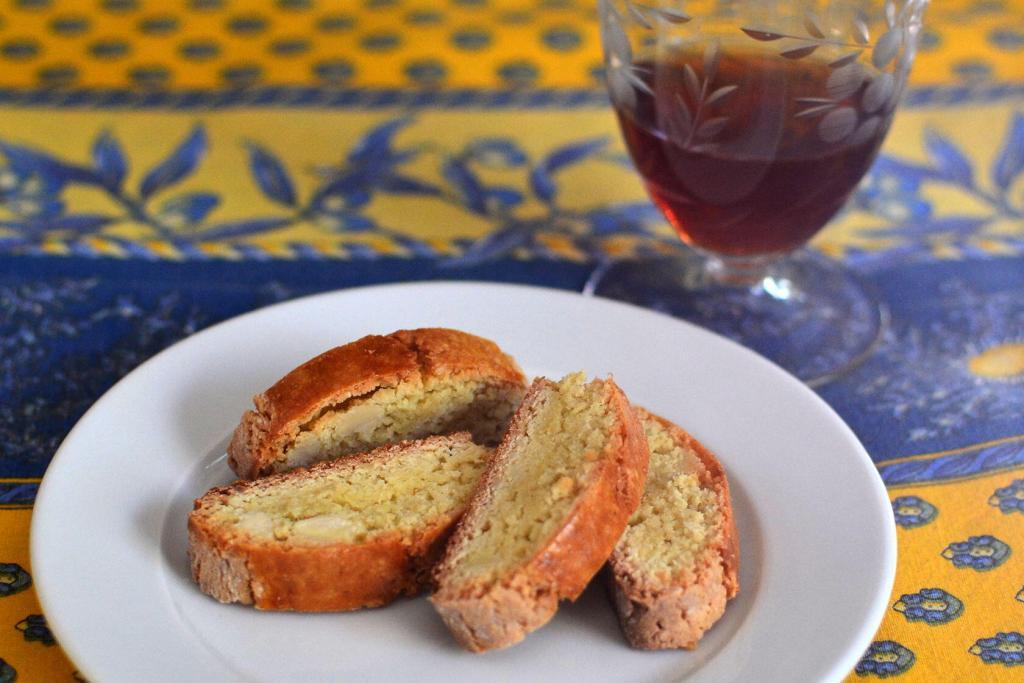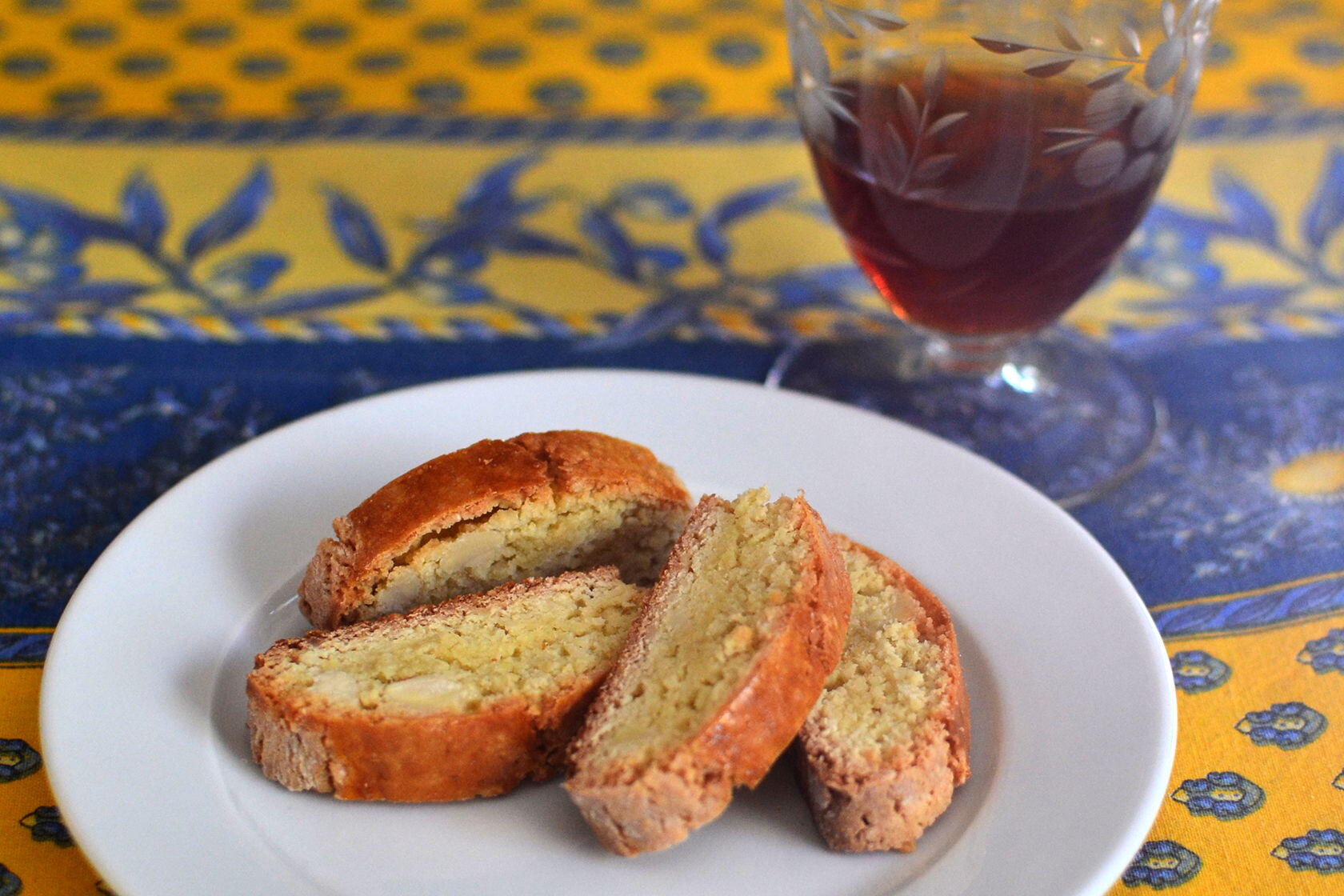 If you would like to have a PDF copy of this menu, please contact us.