Food and Wine Discovery Life in Provence for Viktorija Todorovska
In 2016, Viktorija Todorovska and her partner relocated from Chicago to the French Riviera (Nice); to see if they could adjust to the lifestyle. In her case, there was probably no question that living near the azure waters of the Mediterranean would suit her soul.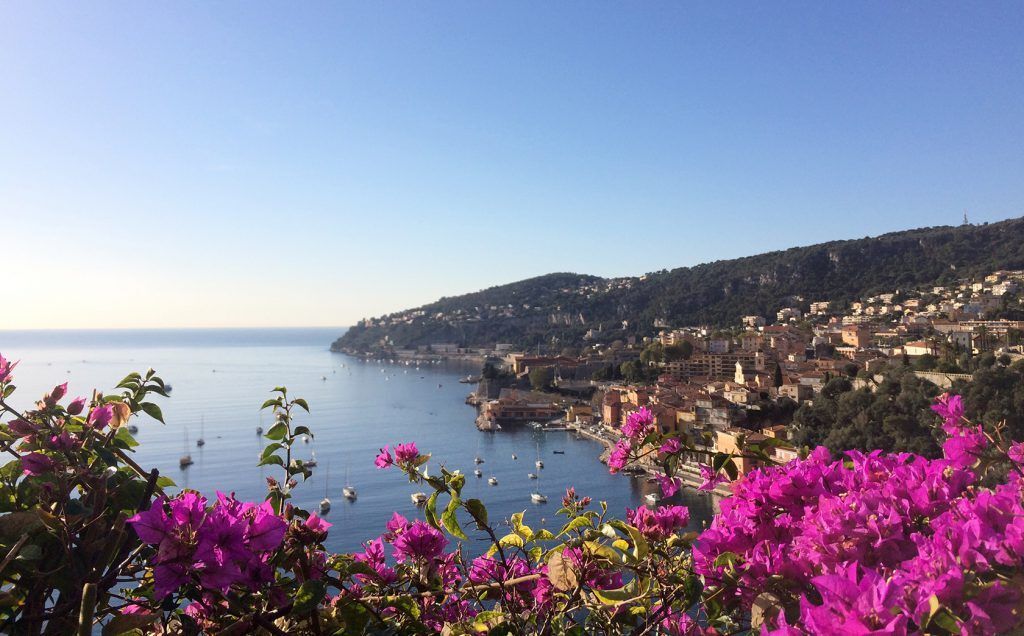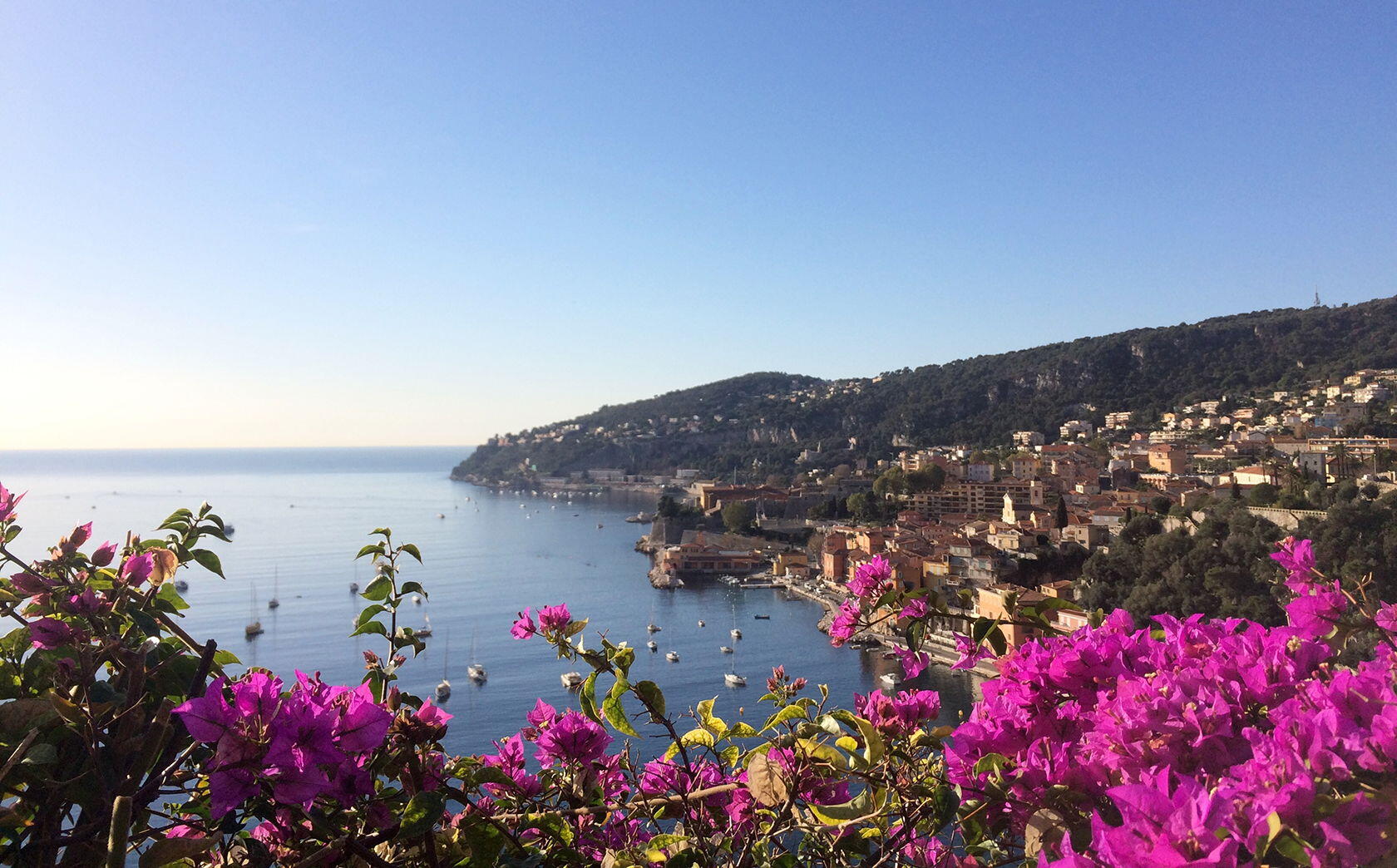 Born in Macedonia (it was part of Yugoslavia at the time), Viktorija explains that making wine was part of the fabric of her childhood. Everyone she knew, including all of her family members, was involved in the annual process of converting harvested grapes into wine.
Viktorija Todorovska is multi-lingual (Croatian, English, French, German, Italian, Macedonian, and Serbian) and multi-talented (chef, sommelier, Wine and Spirits Education Trust (WSET) instructor, and published author). She has a Masters in Teaching as a Second Language and a Ph.D. in Linguistics and Rhetoric from Arizona State University.
"I am fascinated by communication, verbal, non-verbal, virtual, all kinds. Even in my work in food and wine I always focus on how we communicate about these topics, whether it is among friends or with customers/clients."
Combining her love of food and wine, Viktorija has published five (5) books.
The Puglian Cookbook: Bringing the Flavors of Puglia Home. According to Viktorija, Puglia is Italy's largest producer of olive oil, with about 60 million olive trees. She says that she fell in love with the foods of Puglia and the people. The dishes are simple, but the ingredients are of high quality and full of flavour. Each recipe also tells a story as food is closely related to the tradition and history of the region. There is also a reference guide called Wines of Puglia
to go along with the cookbook.
The Sardinian Cookbook: The Cooking and Culture of a Mediterranean Island.  Viktorija shared that she was fascinated with Sardinia and had long dreamt of visiting. She finally did visit, one Christmas, and felt that she had to write about the island and its culture. "It is a fascinating region: mystical, untouched, wild, full of surprises and generous people."
Provence Food and Wine: The Art of Living co-authored with François Millo. The Provence book is an overview of the food and wine you find in the region. It includes 47 Provencal recipes, some that are quite traditional (such as Le Grande Aioli) and others have a contemporary flair. The book also includes wine pairings for each recipe.
Nice Cuisine and the Art of Living also co-authored with François Millo is a book on the cuisine of Nice and its origins. While researching the Provence book, Viktorija discovered that the town of Nice, on the French Riviera, has its unique gastronomy. The book includes the classic recipes (pissaladière, pan bagnat and others) from Nice along with information on the town's culture, language, and people.
Additional reading:
My Best of Nice Living on the Côte d'Azur
When in Nice Rosé Wine Tasting and Niçoise Street Food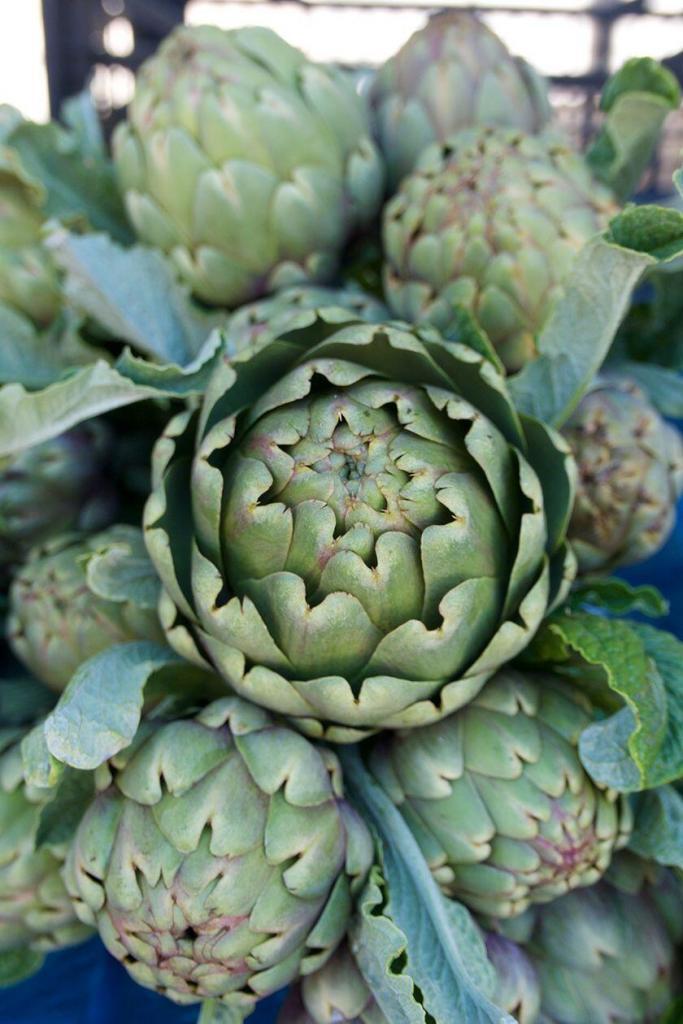 ---
The exploration of food, language and wine are core passions for Viktorija. Who better to ask about her views on life in Provence than this culinary pro:
What is the Provencal Lifestyle?
How would you describe the lifestyle in Provence to someone who has not visited?
It is fun, vibrant, full of colour (visually and otherwise), full of great flavours, relaxed, and sunny.
When you think of Provence, what are the words that pop into your head?
Art de vivre, laughter, community, and deliciousness.
To some degree, Provence lives on its clichés in photos – scenes of lavender, sunflower fields, and boules players. Is this your Provence?
Yes and no. Those photos became clichés because they genuinely were an integral part of the lifestyle. Things have changed, and also there are other (more nuanced) ideas and concepts that are part of the lifestyle. That said, I do go to see the lavender every summer, I still take photos of the sunflower fields, and I do stop to watch pétanque every time I see a group of people playing. I look for the human theatre more than anything.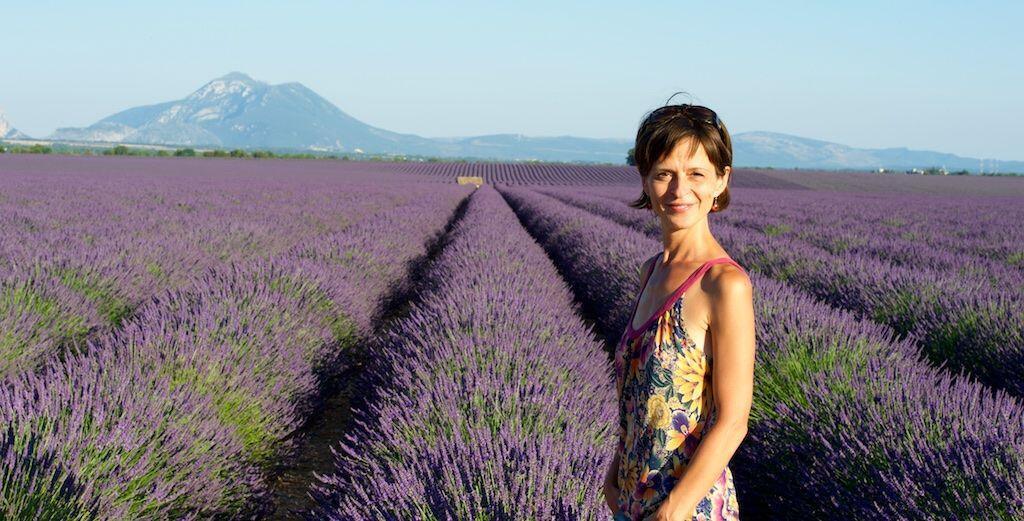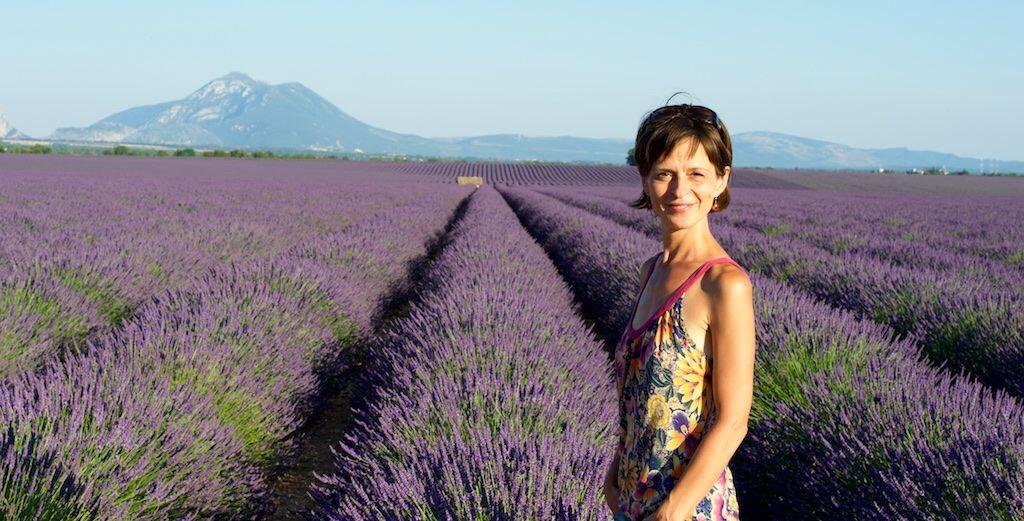 What does the Mediterranean climate mean to you?
Sunshine, warmth, gentle breezes, sunshine, sunshine, and sunshine.
What is your favourite season in Provence?
Summer, by far!
What is your favourite activity in Provence?
Sharing food, wine and laughter with my Provencal friends (old and new).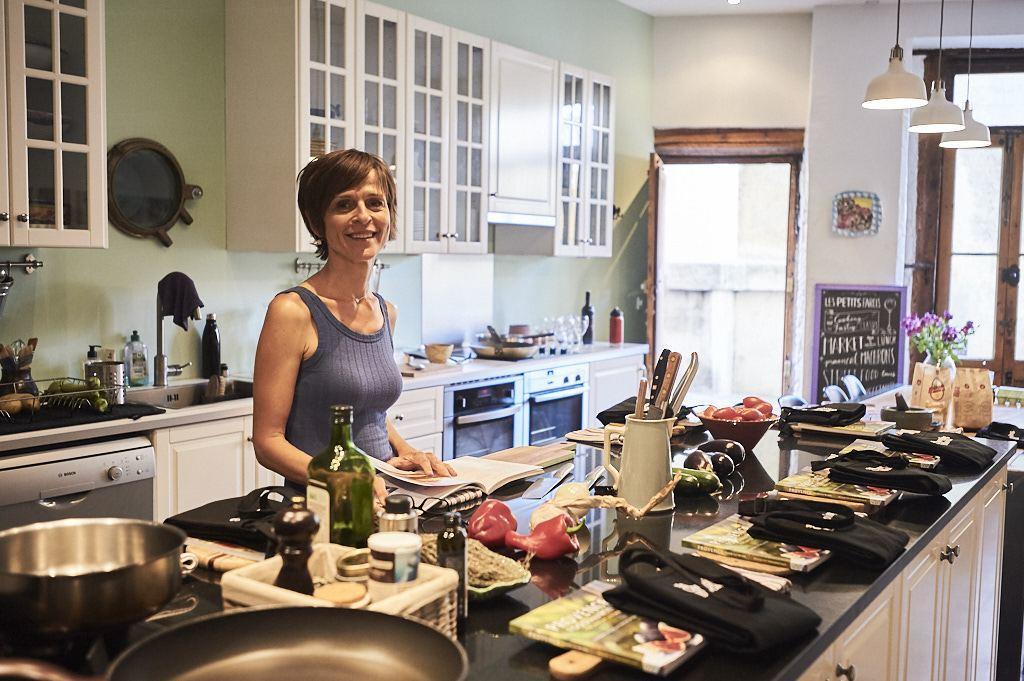 When you first return to Provence, what aroma "says" I have arrived?
Pissaladière here is the recipe link.
When you leave Provence what is the thing you miss the most and wish you could take with you?
The light.
When you hear "Provence-style" what is your first thought?
Light, blues, and warmth.
Provence and the Cote d'Azur appear to evoke a decorative (home decor, restaurants, hotels) style – how might you describe this trend?
To me, this trend is a bit overdone. I guess I say this because the decor cannot capture the real nature of Provence, which for me, is mostly the light and sunshine.
The Provence that many imagine today is relatively "new," thanks to the likes of Peter Mayle and others. What is "Authentic Provence" to you?
Simple foods born out of poverty, summer heat, cicadas, and pastis.
Food in Provence
Life in Provence seems to revolve around food. How would you describe the food in the region to someone who has not visited?
The food is full of flavour in many surprising ways: light, yet rich, varied and healthful.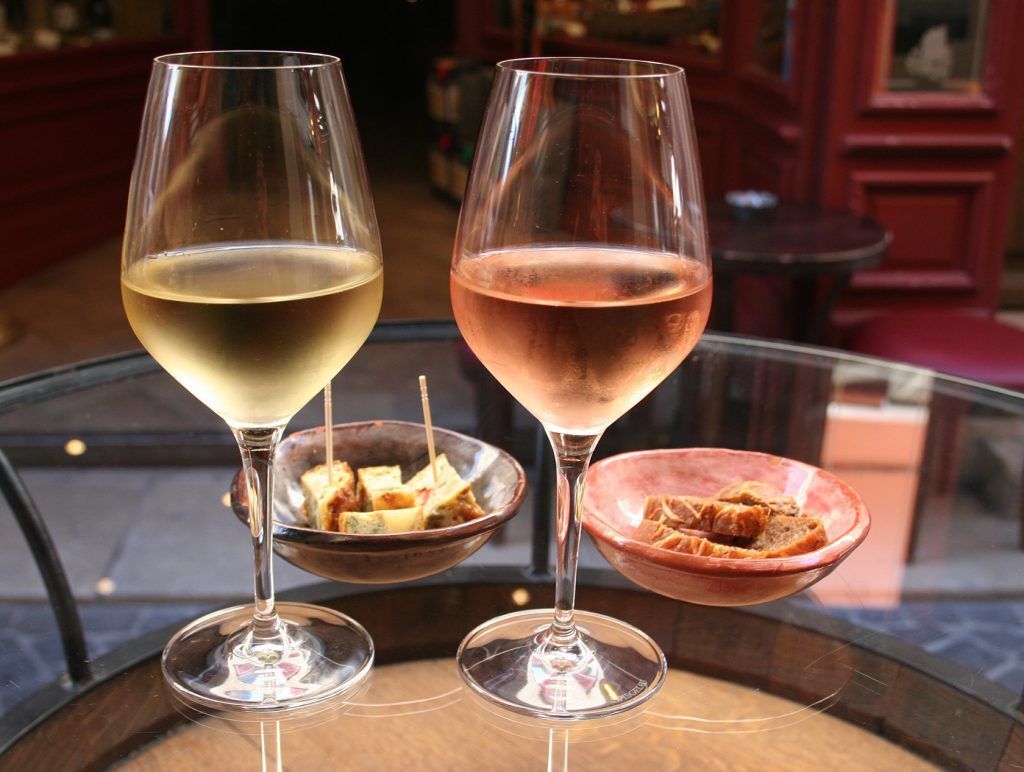 What are your favourite things to eat in Provence?
Olives, pissaladiere, and goat's cheese (chevre)
Is there a food or ingredient that you wish you could find outside of Provence?
Good chevre.
Expat Living in Provence
How would you rate your French Language skills?
I am fluent.
How important do you feel it is to have a decent level of French comprehension and speaking skills in Provence?
You can get by with very little or even no French, but to truly connect with the locals, it is good to speak some.
What resources might you recommend to others to improve their language skills?
Enroll in Alliance Française classes, and practice, practice, and more practice.
What resources might you recommend to expats and those considering a move to Provence?
Talk to others who have done it, read online forums, ask questions of anyone who will listen.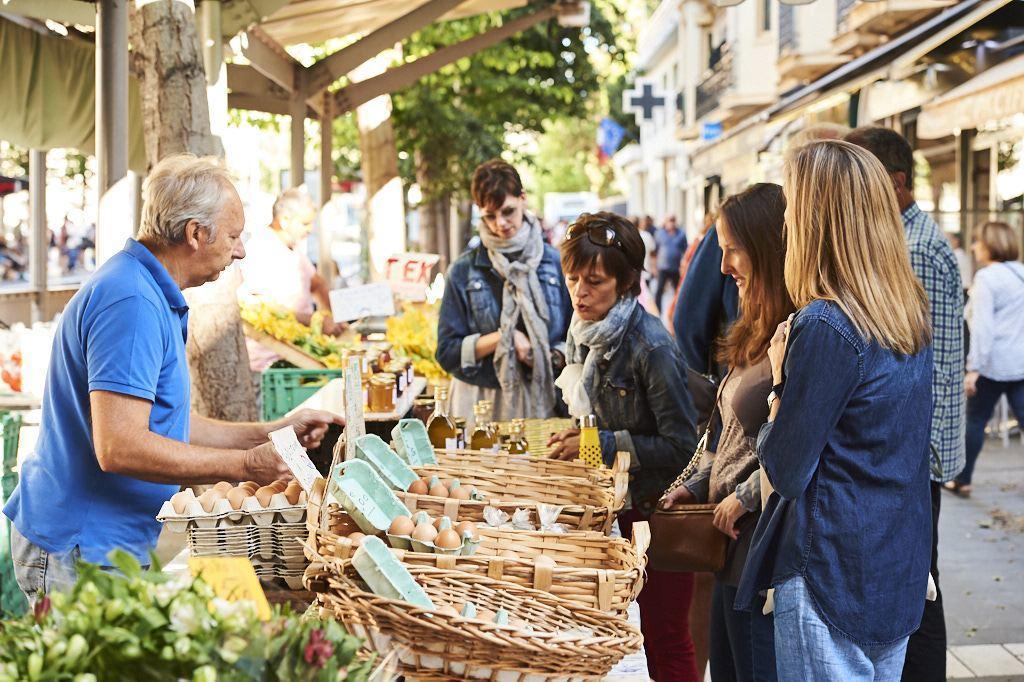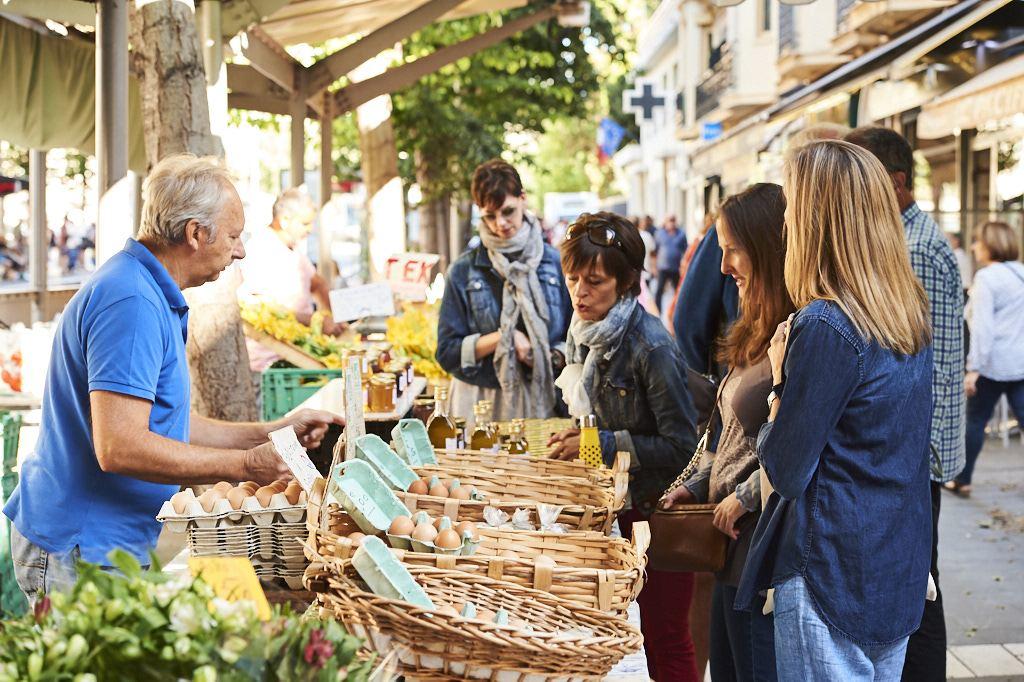 ---
Reasons to Visit Nice:
Why I love Nice and Why You Should Visit by Viktorija
Learn the History Behind Nice's Promenade des Anglais by Chiara at Tours of Nice
The Blue Chair: Symbol of Nice by Chiara