Vegetarian Holiday Menu Inspired by Provencal Flavours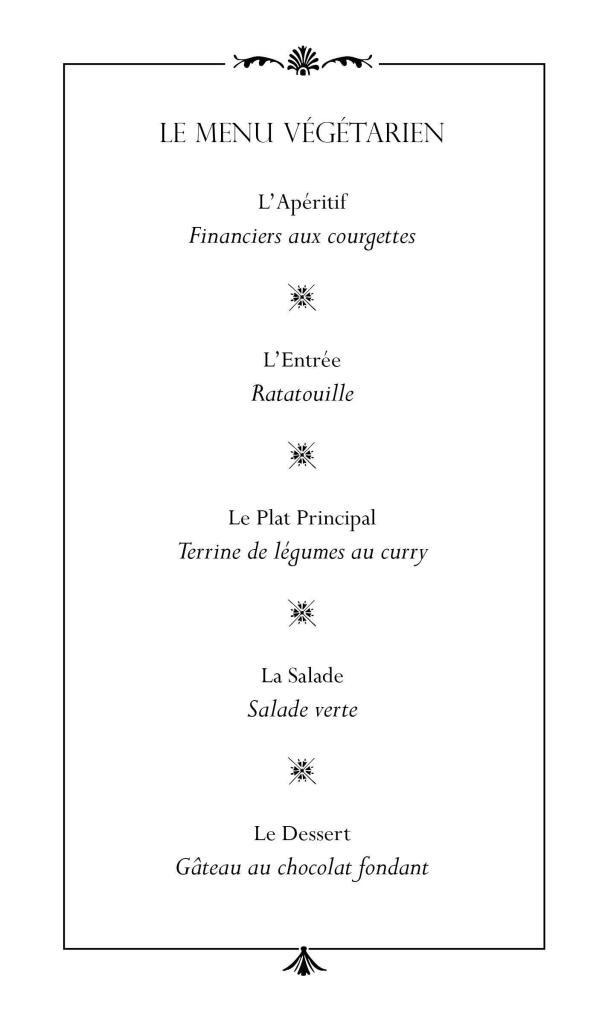 Sometimes you just need to go green for the holidays. This tastes of Provence Vegetarian Holiday Menu will impress even the die-hard carnivores in the crowd.
Martine at Goût et Voyage leads off with her tiny zucchini cakes (you can also make these with spinach) a savoury snack with cocktails. Master chef Gérald Passedat's version of ratatouille combines classic Provencal ingredients (zucchini, eggplant, tomato) in a beautiful tian form. The Cocoa & Lavender vegetable terrine adds colour and a touch of curry to the main course. And finally, our friends at Mirabeau Wine offer up a dessert for chocolate lovers made with five ingredients.
(Note: links to the recipes are found below each course)
Bon Appétit and Happy Holidays!
---
With Drinks
Starter Course
Main Course
Salad
Simple Green Salad
Dessert