Van Gogh's St Remy de Provence
Much has been written about Vincent Van Gogh's life, the famous Dutch painter who led an expressive, tortured life. This statue le voleur de tournesol (the Sunflower Thief) by Gabriel Sterk may just capture the essence of Van Gogh's work – as you never quite look at sunflowers, irises, olive trees or wheat fields the same way after seeing his paintings.
The deep purple, snowy white and tall mauve varieties of iris were in full bloom when Nutmeg arrived in Provence. Inspired by these harbingers of spring, she determined it was high time to visit the hospital, Saint Paul-de-Mausole, in St Remy, where Van Gogh spent over a year in 1889.
Vincent Van Gogh was born on March 30, 1853, in Groot-Zundert in the Netherlands, the eldest of six children. His family lineage oscillated between the vocations of theology and the art world; true to tradition, his father was a minister and his uncle "Cent" (Vincent), an art dealer. It was his uncle who helped young Vincent land his first job working for an art broker in The Hague. He worked for the company for just shy of seven years in London and then in Paris. However, by April 1876, he had reached the point of frustration serving clients who, in his view, treated art as a commodity – he resigned.
Van Gogh in St Remy
Van Gogh followed his dream to Arles, in Provence, where he hoped to create an artistic colony. The dream did not materialize, and his mental state deteriorated. On May 8, 1889, he took the short train ride from Arles to St Remy with Reverend Salles, where he committed himself to the asylum Saint-Paul-de-Mausole and into the care of Dr. Théophile Peyron. The 30-room facility was not full, so Vincent was allowed two rooms, a bedroom and a space that he used as a studio.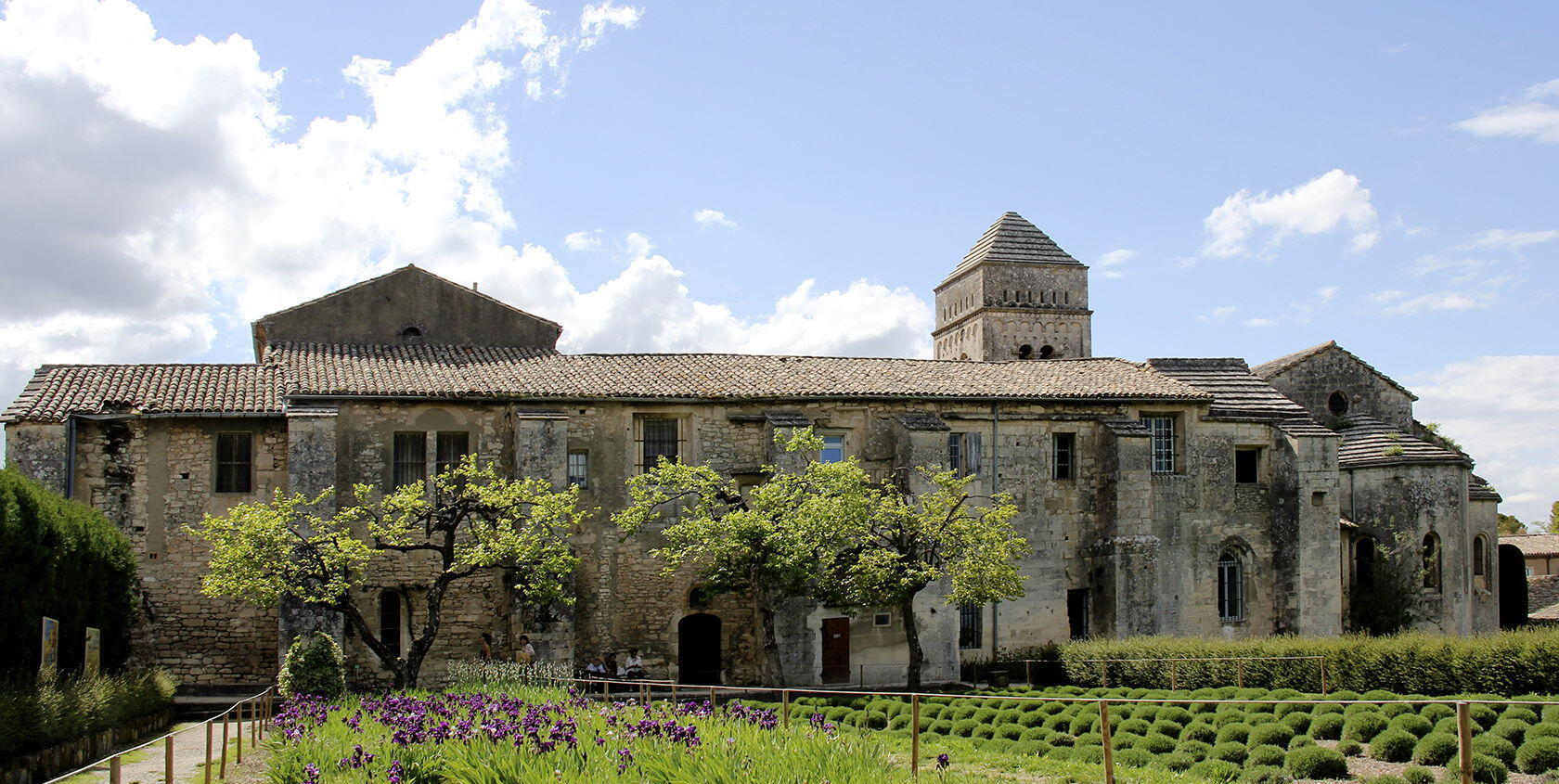 In St Remy de Provence, you can follow a self-guided tour of 21-panel markers "a walk in the universe of Vincent Van Gogh." Each panel includes a photo of one of his pieces placed on or near the site where he would have painted the scene. The tour is informative; unfortunately, the vistas are much changed from that era as the town of St Remy has built up in what was the champs de blé (wheat fields) that he painted.
Continue reading here for the original Ginger & Nutmeg post.
Reasons to Visit St Remy de Provence
There is no need to enter the Glanum archaeological site, located just outside the centre of St Remy de Provence, to view two well-preserved Roman structures. Known as "Les Antiques," these monuments – the Mausoleum and the oldest triumphal arch in France – were classified as national monuments in 1840.
Author Gayle Padgett shared her six (6) discoveries about St Remy history. As weeks passed and I found out more specifics about the segment, I realized my less-than-stellar French skills were not my only problem. Though the director was interested in my St. Rémy, he wanted to include the city's rich history and patrimoine, heritage. Yikes, I had some general knowledge about Nostradamus, St. Rémy's most famous native son, the Roman ruins of Glanum and Les Antiques, and so on. Still, I didn't know enough to make coherent, factually correct comments. I'd be spending time with Monsieur Wikipedia. And, after nearly seven years in St. Rémy, it was time to rent the audio tour from the tourist office. Nothing like the promise of public humiliation to jump-start an education.
Keith and Val Van Sickle fell in love with the South of France, although not at first sight. It took 20 visits to Provence before Keith and Val Van Sickle decided to make the region their part-time home. The couple's home is near San Francisco in California's Silicon Valley. For the last decade, they spend a few months living in St-Remy-de-Provence and exploring the Alpilles, the nearby villages, and everything the area offers. Continue reading about their experience of living in St Remy de Provence in the Alpilles.
All rights reserved. Perfectly Provence articles and other content may not be published, broadcast, rewritten (including translations into other languages) or redistributed without written permission. For usage information, please contact us.
Syndication Information
Affiliate Information
As an Amazon Associate, this website earns from qualifying purchases. Some recipes, posts and pages may have affiliate links. If you purchase via these links, we receive a small commission that does not impact your price. Thank you in advance for supporting our work to maintain Perfectly Provence.