Recipes for Figs: Jam, Tarts and Too Much of a Good Thing
This really is a Côte d'Azur heartache. When their fig tree produced fruit in huge quantities the whole family indulged in the bounty. Sadly, Jemma found out the hard way that too many figs, fig jam, fig tarts are not a good thing, in her case.
---
The summer Philippe decided to make fig jam was the summer I couldn't have any.
My husband brought two handfuls of figs into the kitchen and deposited them beside the sink. Teenagers Lolo and Phoebe followed him with their own fistfuls. The fresh sweetness of the fruits, plucked from Bellevue's own figuier, wafted across the kitchen, where I was busy making coffee.
"We should make jam," Lolo said to her father, taking up a strand of conversation they'd bandied about for a couple of years and, with this season's bumper crop, had revisited in the last week.  Lolo chose a particularly luscious fig from the haul and bit into it.
Continue reading here for the original contributor blog post by French Lessons.  Like most families, Jemma's decided to tease her and tempt her with exactly what she couldn't have!
Recipes Made with Figs: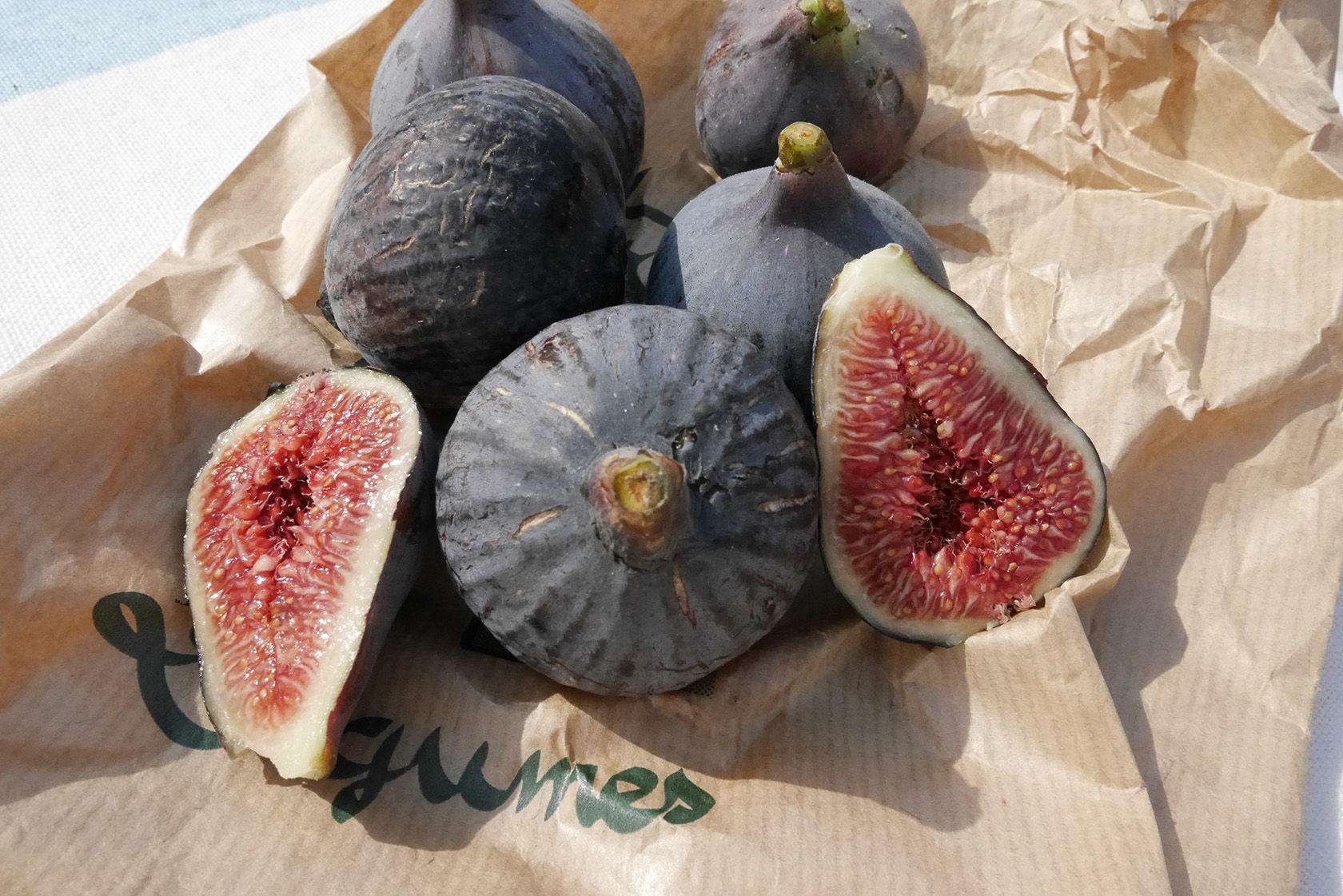 Thyme and Lime Scented Fig Jam. A delicious way to preserve a pile of figs.
Summer salad: Stuffed Zucchini Flowers with Goat Cheese, Figs and Ham.
Provencal harvest recipe: Duck Skewers with Fig and Shallot Compote. This recipe makes a perfect appetizer!
Another terrific appetizer: Roasted Figs with Cheese and Bacon.
Duck Breasts with figs excellent for cool weather.
And a sweet finish – Fig Tart with Orange Flower Custard.
Please forgive us Jemma!