Recipe for Tomato Soupe au Pistou
Jackie shares her version of a Provencal classic soupe au pistou. In this variation, there is a heavier dose of tomatoes to give you a summery reminder as winter closes in.
According to Jackie,

All this tomato growing and preserving couldn't go by without attempting a few new recipe ideas in the kitchen and in a departure from the tried and tested, a provençale classic, soupe au pistou, was subject to a rather tomatoey twist.
You can read her full blog post on tomato soupe au pistou here.
A printable version of Jackie's recipe is found below.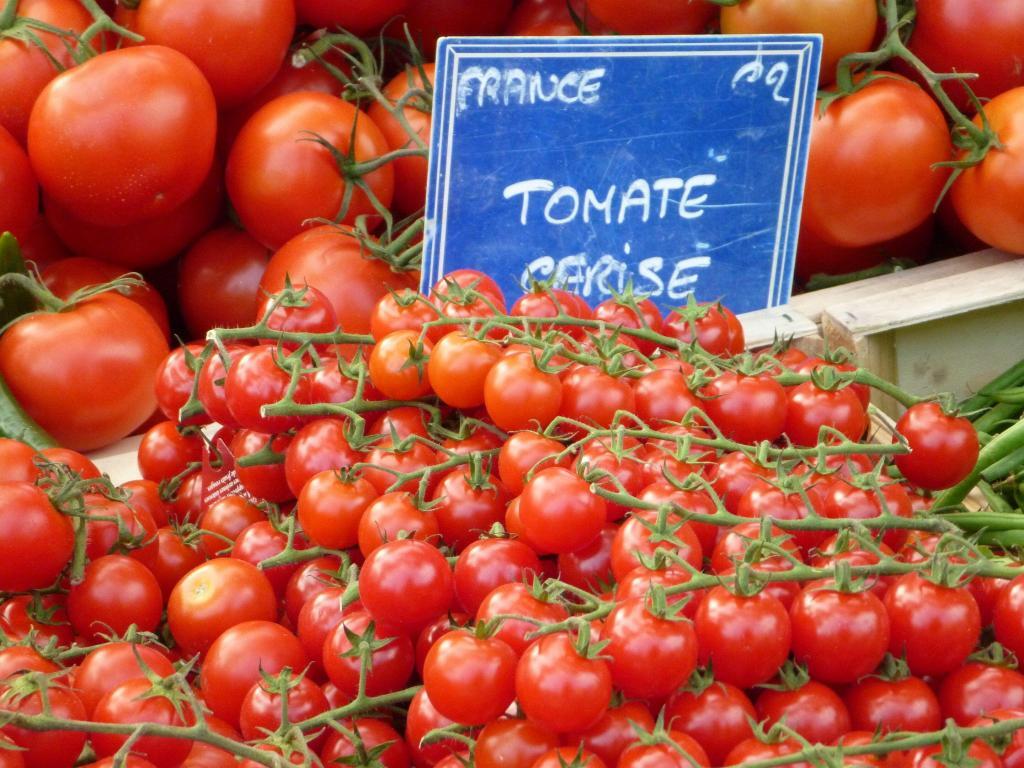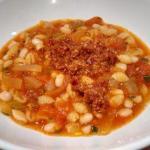 | | |
| --- | --- |
| | |
Place the pistou ingredients in a blender and blitz on full power for a few seconds.

Stir and blitz again until you have a smooth paste.

Put the sauce to one side or store in the fridge if it's hot in the kitchen.
Sauté the onion, carrot and celery in the olive oil until they are soft.

Pour in the tomatoes and fry for a further five minutes.

Add the stock, thyme and herbs and leave to bubble for 20 minutes.

Then throw in the pasta and simmer again for ten minutes or so until cooked through.

Finally, stir in the cooked haricot beans and chard / spinach if using.

Remove the thyme stalks and bay leaves, then season with salt and pepper.

Pour the soup into individual serving dishes and top each one with a good spoonful of tomato pistou. Ah, summer in a bowl!
* To peel the tomatoes, scoop out the core with a sharp knife and cut a cross in the bottom of each fruit.  Place in boiling water until the skins start to peel back.  Remove and place in a bowl of cold water.  The skins should now peel off easily.
Please share this with friends and family.