Recipe for Bouillabaisse Terrine by Gérald Passedat
This recipe for Bouillabaisse Terrine is from Gérald Passedat's new cookbook Flavors From The French Mediterranean. This master chef turns this Provencal seafood dish – originally a fisherman's meal made with the unsold fish parts – into a beautiful new variation on the dish.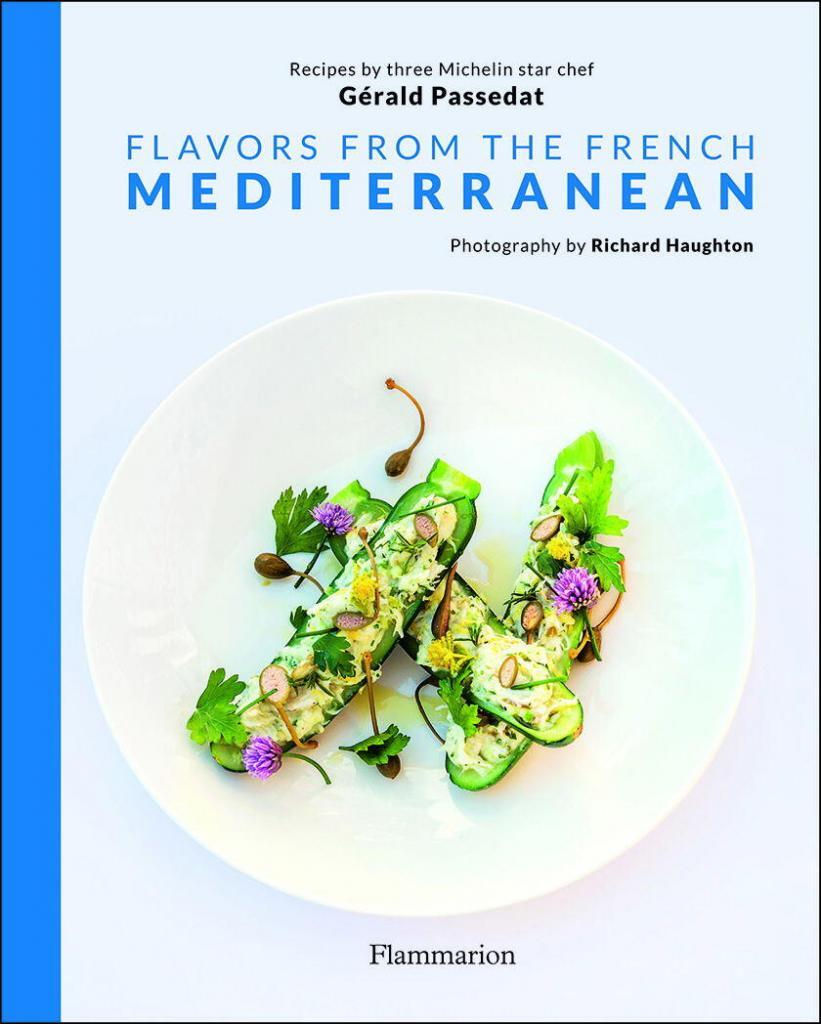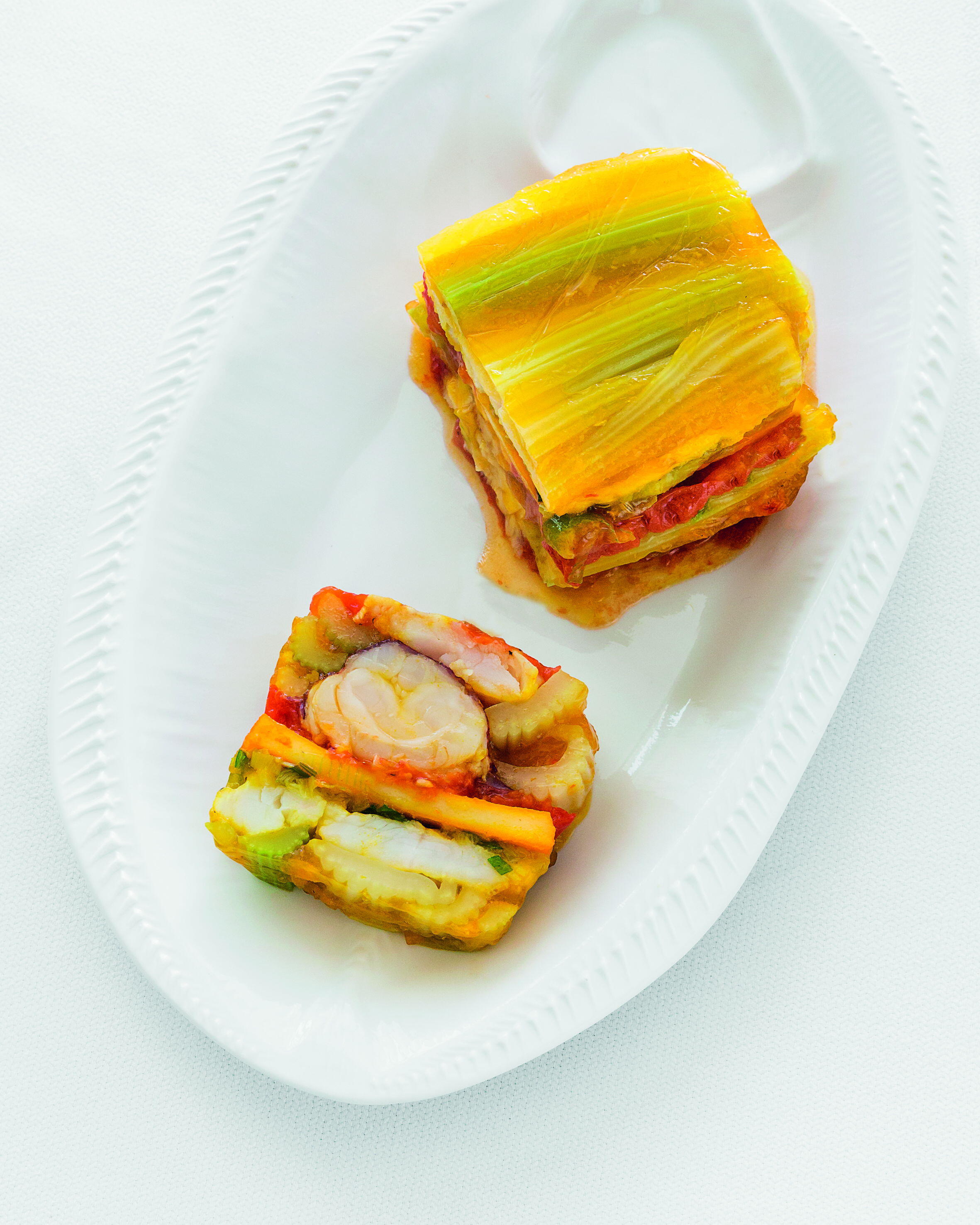 Bouillabaisse Terrine by Gérald Passedat
A Michelin-starred chef variation on the Marseille classic.
Ingredients
1

Lobster tail

1

Bouquet Garni

a pinch

Saffron powder

1

cup (400 ml)

Fish stock

2

Weever fish fillets

2

John Dory fillets

weighing approximately 7 oz. (200 g) each

1

Beefsteak tomato

2

tbsp (30ml)

Passedat olive oil*

2

Potatoes

2

Scallions

2

Celery sticks

2

Leaves gelatin

to taste

Salt and Pepper
Instructions
Poach the lobster tail in simmering water with the bouquet garni for 4 minutes; drain and allow to cool.

Remove the lobster flesh from the shell and chop into pieces; reserve.

Add the saffron to the fish stock.

Poach all the fish fillets in half of the fish stock for 10 minutes.

Season with salt and pepper to taste and allow to cool.

Remove the fillets from the stock and set aside. Reserve the stock.

Preheat oven to 300°F (150°C/Gas mark 2).

Wash and slice the tomato and put the slices in an ovenproof dish. Add the olive oil and season with salt and pepper. Cook in the oven for 15 minutes.

Peel and slice the potatoes and cook them in the reserved fish stock for approximately 15 minutes until tender.

Peel and chop the scallions finely, blanch them in boiling water, and refresh under cold running water.

Blanch the celery sticks, refresh, and cut them into lengths the same size as the terrine dish.

Soak the gelatin in cold water to soften the leaves. Heat the remaining fish stock and season with salt and pepper. Drain the gelatin and stir the leaves into the stock until they dissolve.

When the stock begins to set and has reached the "wobbly" stage, place the fish fillets, tomatoes, potatoes, scallions, and celery in the terrine dish in alternate layers, placing the lobster pieces in the center.

Spoon over the stock.

Cover and place a weight on top, then refrigerate for approximately 6 hours or until set.