Patricia Wells a Provence Kitchen
James Beard Foundation Award winner Patricia Wells knows a thing or two about excellent food. If Michelin awarded stars to cooking schools, cookbook writers, and restaurant critics there would be a galaxy named Wells.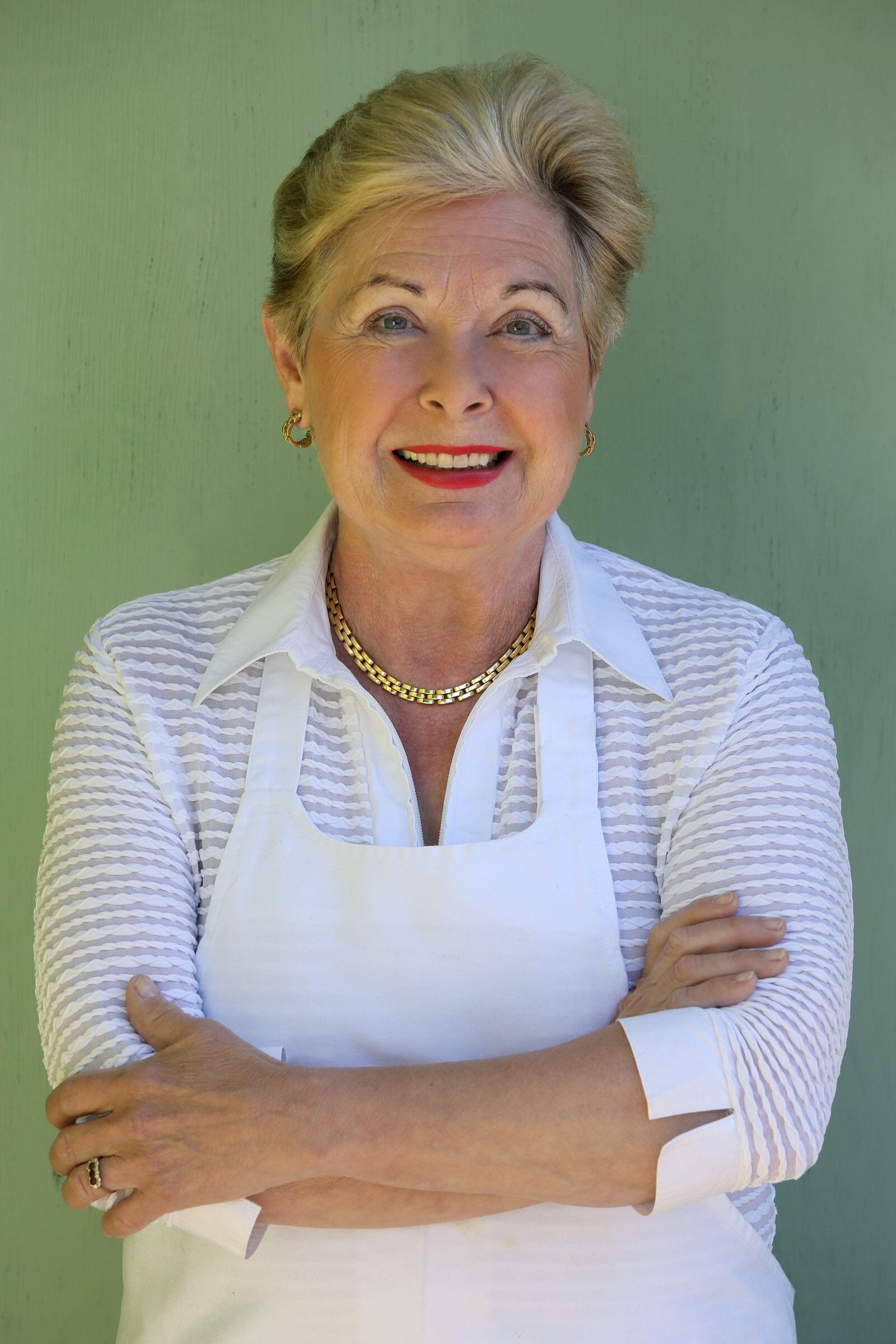 Wells, who hails from Milwaukee, has lived in France with her husband Walter since 1980. Their path from New York City to Paris paved by media jobs at the International Herald Tribune. They envisioned a glorious two years in the French capital, filled with food and romance. Now, 35-years later they split their time between Paris and Chanteduc their home in Provence near historic Vaison la Romaine.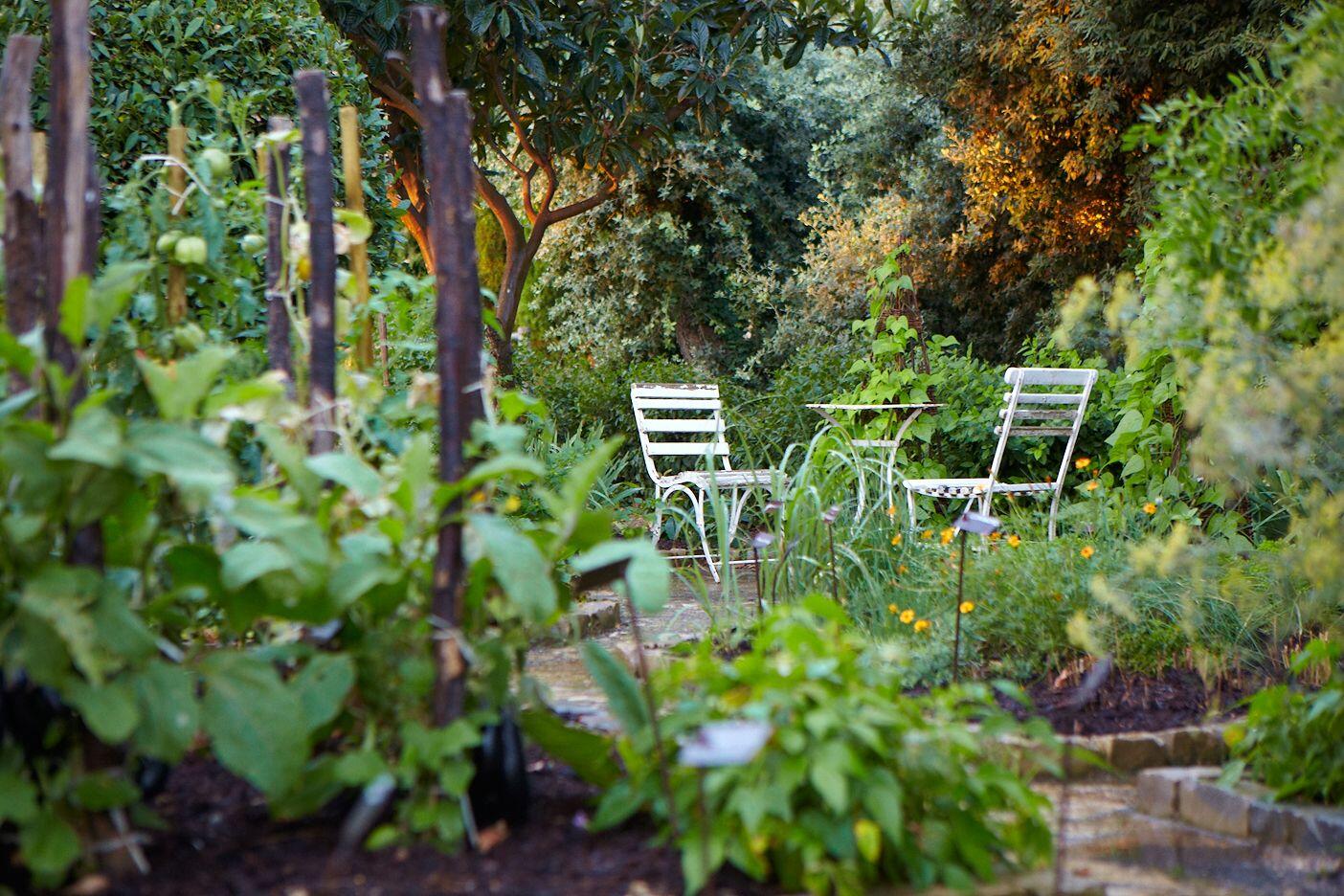 Patricia is the author of 14 cookbooks (see the full list below). Since 1996, Patricia and Walter have hosted week-long cooking schools in Provence (four weeks), Paris (three weeks) and more recently a unique black truffle week in the heart of winter. Patricia kindly agreed to answer some questions for Perfectly Provence readers:
You have written about food for a long time. What exciting (or terrifying) trends have you noticed during that time frame?
We moved to France in 1980, the heyday of nouvelle cuisine. The portions were so tiny; only a few green beans topped with a few cubes of foie gras. However, France had to go through the transition, from classic to modern. I feel so fortunate to have lived through so many movements (bigger even than trends), especially the modern bistros, the diversity of well-priced restaurants and the geographic expansion of Paris into "outer boroughs." My only sadness is the death of all the great brasseries in Paris, which were once lively, but are now boring and lacking in quality.
Can you tell me a bit about the black truffle class? What would you say is unique about this course versus the other ones that you create?
I don't know anyone who offers a course like this one. We started it in 1999. In the beginning, it was a difficult class to fill. In 2016, we had to add a second week, for the class filled up so quickly, with a waiting list. I have the good fortune of having a farm in the world's top black truffle region, the Vaucluse, where the history, the folklore and the traditions of the truffle are well established. We have our wonderful group of suppliers, the lively truffle markets, chefs who know what to do with the "black diamond," and I have had a chance to create recipes that enhance this incredible treasure from the earth.
You and Walter run the Patricia Wells cooking classes as a week-long session, which makes for an intense week for you both. What do you see as the benefits for students in this full cooking immersion?
I don't do one-day classes for I feel you can teach recipes, but it's hard to instill a real philosophy of cooking, of entertaining and pleasures of the table in one day. At the end of each week, we ask students about their "takeaways," concepts or kitchen habits that will change when they get back to their homes. The response is always amazing. Sometimes it's as simple as realizing how important kitchen organization and "mise en place" is for a cook. Other times it is nothing more than realizing one can have confidence in the kitchen.
In Provence, you can take advantage of organic herbs, salads, olives and fruits from your garden. Is there one ingredient that says "Provence" to you more than any other?
Wow! That's a difficult one! I love the olives, olive oil, our homegrown capers, all the fresh herbs, the seasonal garden vegetables (tomatoes, eggplant, zucchini, salad) and fruits from the orchard (apricots, cherries, figs). I guess I would have to say the honey from our bees and the olives and the oil from our groves. (Can I get three votes, please?)
In addition to red wine from your own Clos Chanteduc and honey from your hives, what other local ingredients that you might use in your classes?
As I mentioned above, we use our honey, olives, oil, capers, fruits, herbs, and vegetables, as well as the wine. It is so much fun to use "exotic" ingredients we grow in small quantity, such as kaffir lime leaves, which I love to grind into a powder and use in fish sauce.
If one of your students asked you about things they must

discover

while in Provence what would those be?
Take a drive up to Mt Ventoux it is incredible, like driving to the moon.
Drive from Malaucène to Beaumes de Venise passing through the tiny village of Suzette, a truly beautiful drive at any time of year.
If one of your students asked you about things they must taste while in Provence what would those be?
Besides the already mentioned honey, olives, and olive oil. I would say the truffles in season (late November to March) and fresh figs and apricots. Never tasted anything better!
If one of your students asked you how best to

relax

while in Provence what would you say?
Sit in a cafe in any small village in the summer, just watching time pass you by.

Are you interested in one of Patricia's classes? Check her website for 2016 availability here.
Do you feel that you need a little of Patricia's cooking style in your home? The full list of her cookbooks is here.
Image credits: all photos were provided by and published with the permission of Patricia Wells.