Clos Saint Paul a Rental for Cyclists and Wine Lovers
Clos Saint Paul is located just outside the village of Mazan in Provence's Vaucluse. The 260-year-old building previously operated as a chambre d'hôte (B&B) for visitors interested in exploring Mont Ventoux and the villages of the Dentelles. This private, six-bedroom house is now owned by a group of Canadians who love Provence, wine and cycling, the order of which depends on the time of day. Clos Saint Paul is available for rent when the owners are not indulging in their regional favourites.
I asked Justin and Tracy Roach (part of the owners' group) to share their stories and how the process of buying a house in Provence came together.

Can you tell me a little about the process you followed?
We have visited Provence for 25 years, renting houses either with our family or groups of friends. Two years ago one of our partners and I did an extensive search for a week in the Luberon and near Uzes in the Gard without success. If that sounds like a "hardship tour" they returned in 2014 on "trip #2" to find the right property…
We engaged Cecil Jones at Just France Sales to arrange for our home visits. Our criteria included; geographical area, size, price point and minimal work – our group did not want to tackle a renovation from a distance.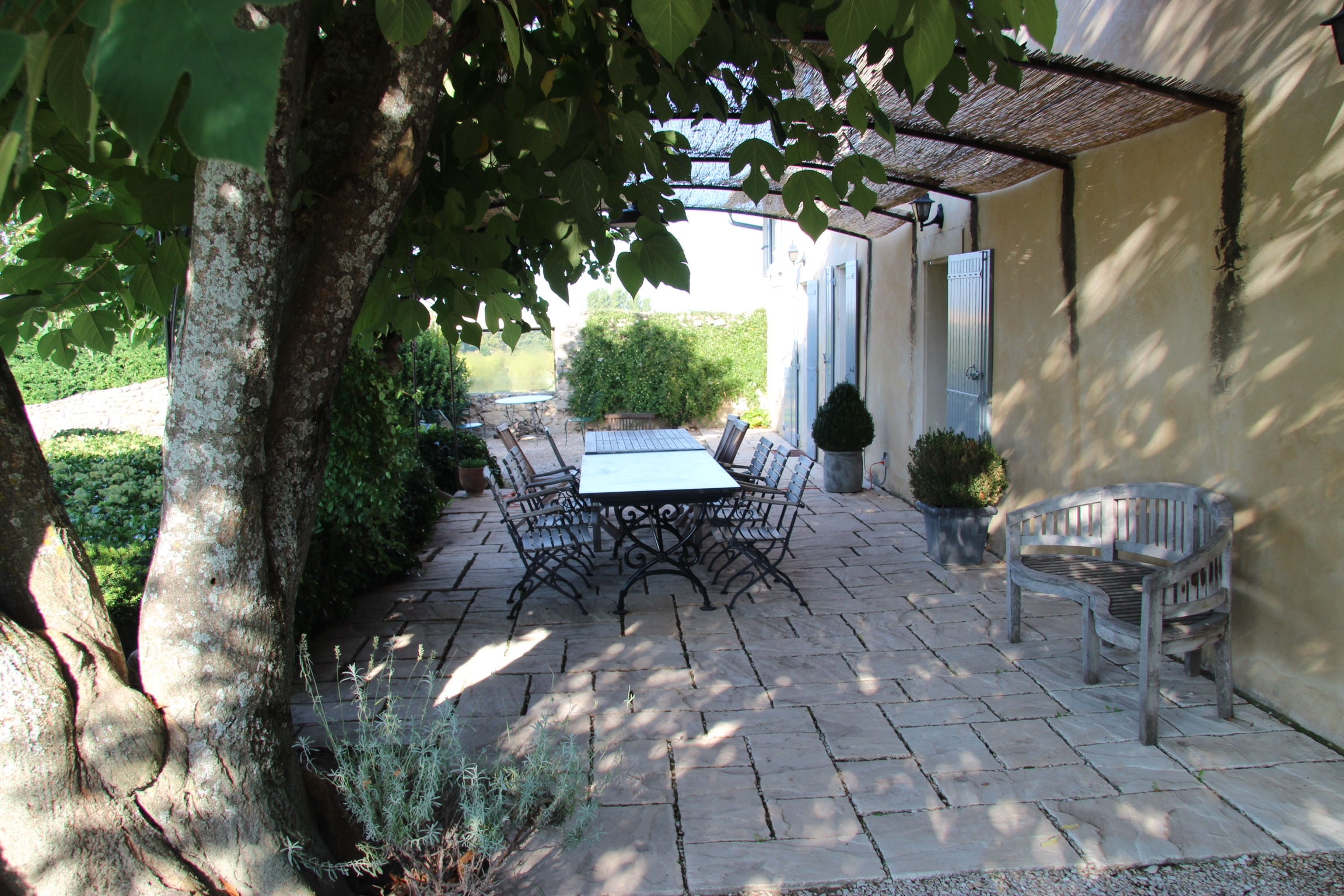 The search process in France can be a little frustrating for North Americans accustomed to multiple listing services. In France, until recently (with the addition of Home Hunts and a few others) you had to go to different agents in each town to find listings that might meet your criteria.
Read more about the value of engaging search agents here.
The buying process, this being France, is full of paperwork, signatures and lots of red tape. However, all in all, it was not too painful given that we are half the world away.
Why did your group choose Provence?
It is hard to describe Provence to someone who has not visited. How do you explain the sunshine, seasonal fragrances and ever-changing light? We love coming to Provence mostly attracted by the difference between the age and history of the cities, villages and buildings as compared to our 'New World' here in Canada. Admittedly, we are also drawn to the food starting with the basics; bread, cheese and wine.
Contrary to what most people believe about France we love the people! We have met the most charming, friendly, polite and civil people in our travels. You are greeted by strangers and shopkeepers with a customary bonjour that is practically mandatory in France (so are please, thank you and good-bye) it is a definite cultural difference from our Canadian home.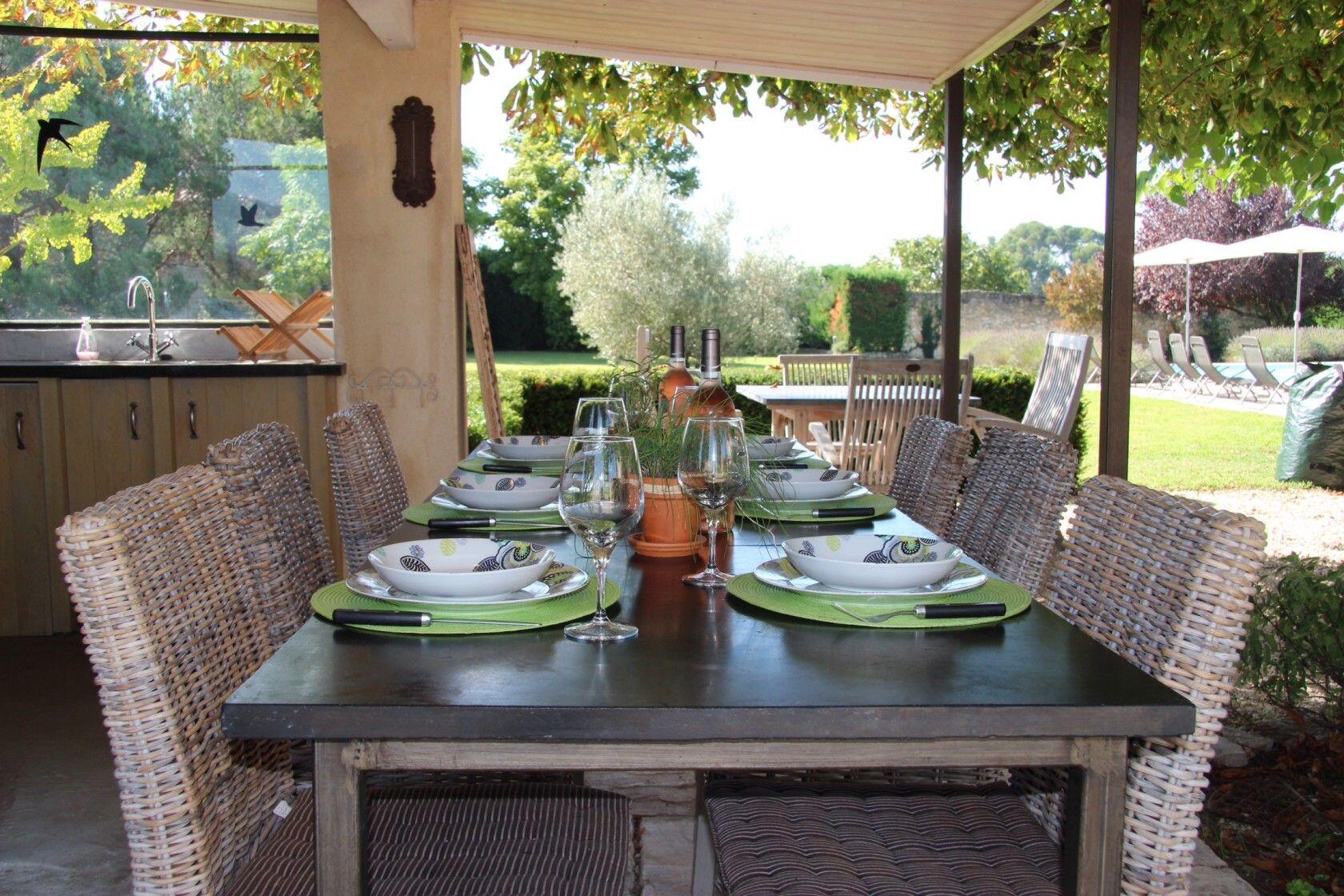 Ok, so you are smitten by Provence (like the rest of us) why did you choose Mazan and the surrounding area?
This part of the Vaucluse was a revelation to all of us as we had been staying in mostly the Luberon on previous trips, and we thought it would be a bit too far north. However, we quickly discovered that Mazan is perfectly located in Provence. The village is only 20 minutes to the A7, so Clos Saint Paul is one hour from Aix, 25 minutes from the Avignon TGV and 30 minutes from l'Isle sur la Sorgue.
We can travel on "D" roads (secondary routes) to most of our favourite villages in minutes. Mazan itself was a surprise to us. This town of 5,500 has all the services you need, and we can walk there in 10 minutes. We love being so close to Mount Ventoux for the cycling, and we have discovered some exceptional wineries right down the road from us.

Are you a wine lover, hiker, cyclist or history buff?
Are you looking for a private rental in Provence?
Clos Saint Paul is available for rental, full details of this gorgeous property are available on the website

Image credits: All photos were provided by and published with the permission of the owners of Clos Saint Paul
All rights reserved. Perfectly Provence articles and other content may not be published, broadcast, rewritten (including translations into other languages) or redistributed without written permission. For usage information, please contact us.
Syndication Information
Affiliate Information
As an Amazon Associate, this website earns from qualifying purchases. Some recipes, posts and pages may have affiliate links. If you purchase via these links, we receive a small commission that does not impact your price. Thank you in advance for supporting our work to maintain Perfectly Provence.