Our Top Touring Ideas for the Alpes-de-Haute-Provence
Alpes-de-Haute-Provence is nature's patchwork quilt featuring mountains, gorges, rolling valleys, lavender fields and pockets of remote villages and busy towns. The Durance River plays an essential role in this department that features high mountain peaks of the Alps and the lower alpine foothills with remote villages. While there are other rivers, most of the watershed from the mountains runs down the Durance towards the Mediterranean.
Digne-les-Bains
Goldsworthy's Refuge d'Art hiking trail includes works by British sculptor Andy Goldsworthy, known for creating outdoor installations from natural materials found nearby, form part of a new 150km "art" hiking route which stretches across the north of our region. Named the Refuge d'Art, in the Unesco Geopark reserve in collaboration with the Gassendi Museum in Digne-les-Bains and the Réserve Géologique de Haute-Provence, it is the largest public collection of his work.
Gorges du Verdon
Often called the Grand Canyon of France, Gorges du Verdon, which touches both the Var and Alpes de Haute Provence, is a paradise for outdoor enthusiasts. While it is a scenic place, the scale of the Gorges du Verdon is nothing compared to America's Grand Canyon. However, the turquoise waters, sheer cliffs, and a beautiful lake for all kinds of water activities make for a great vacation stop.
Lavender Fields near Valensole
The lavender industry in Provence is a significant economic driver impacting agriculture, tourism, manufacturing, and retail. Although the numbers fluctuate, the industry has roughly 2,000 producers and 25,000 employees. The fragrance of blooming lavender fields is magical. Your eyes follow perfect rows of plants shaped like hedgehogs stretching to the Provencal horizon. This aromatic purple beauty attracts thousands of tourists and locals, hoping to time their visit for the peak of the flowering cycle. However, Mother Nature is in charge. The precise timing of flowering changes annually, depending on the weather. Typically, some fields are in full bloom by late June, and the harvest is mostly complete by mid-August.

Moustiers-Sainte-Marie
In a country blessed with many picturesque vistas, there is only one place in France with a dedicated star hanging overhead – Moustiers-Sainte-Marie. Flanked by towering cliffs, Moustiers-Sainte-Marie resembles a Provencal nativity scene protected by a 150kg gold star suspended between the bluffs. In 1981, Moustiers-Sainte-Marie joined the ranks of the beaux villages attracting visitors year-round. Moustiers-Sainte-Marie is a hamlet with roughly 700 residents, but that number swells in the high season with visitors.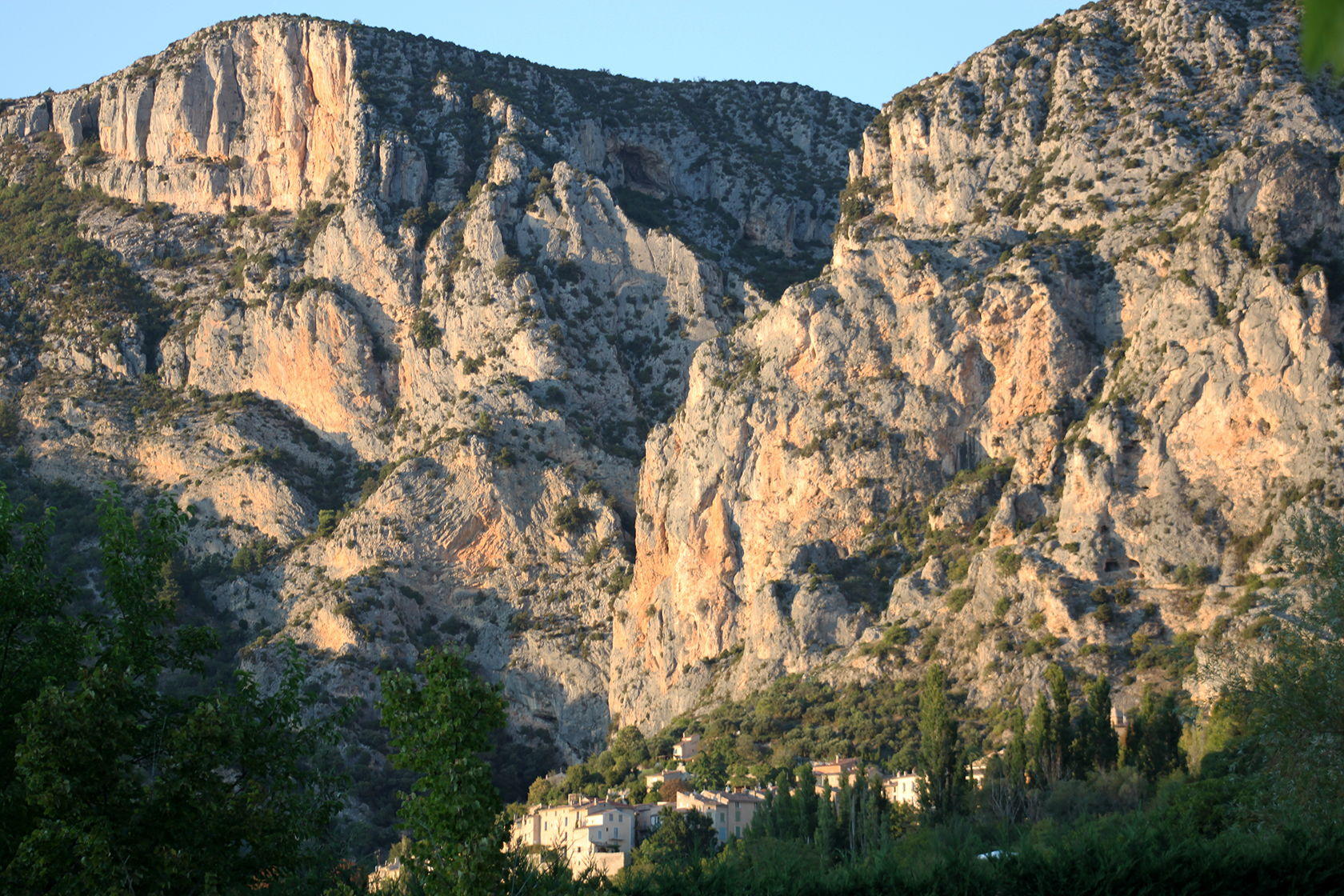 Many visit the town's exceptional ceramic artisans. Walk around the village centre, visiting the workshops where artists create traditional earthenware – faïence – high-quality porcelain with opaque glaze. Do make a point of walking up the stairs (many of them) to the hillside chapel Notre-Dame de Beauvoir, classified as a historic monument in 1921.
More Alpes de Haute Provence
Explore the Jabron Valley: In October, the Provencal sun rises slowly above the horizon, like an old dog mentally weighing the effort of its next move. In the Jabron Valley, at 600 meters, about 10 kilometres from Sisteron, autumn mornings can be particularly frosty. However, the saffron harvest at le Moulin de Jarjayes cannot wait for warmer weather. The tiny purple-hued crocus blooms only last a few hours.
Discover why you should visit the village of Pierrerue.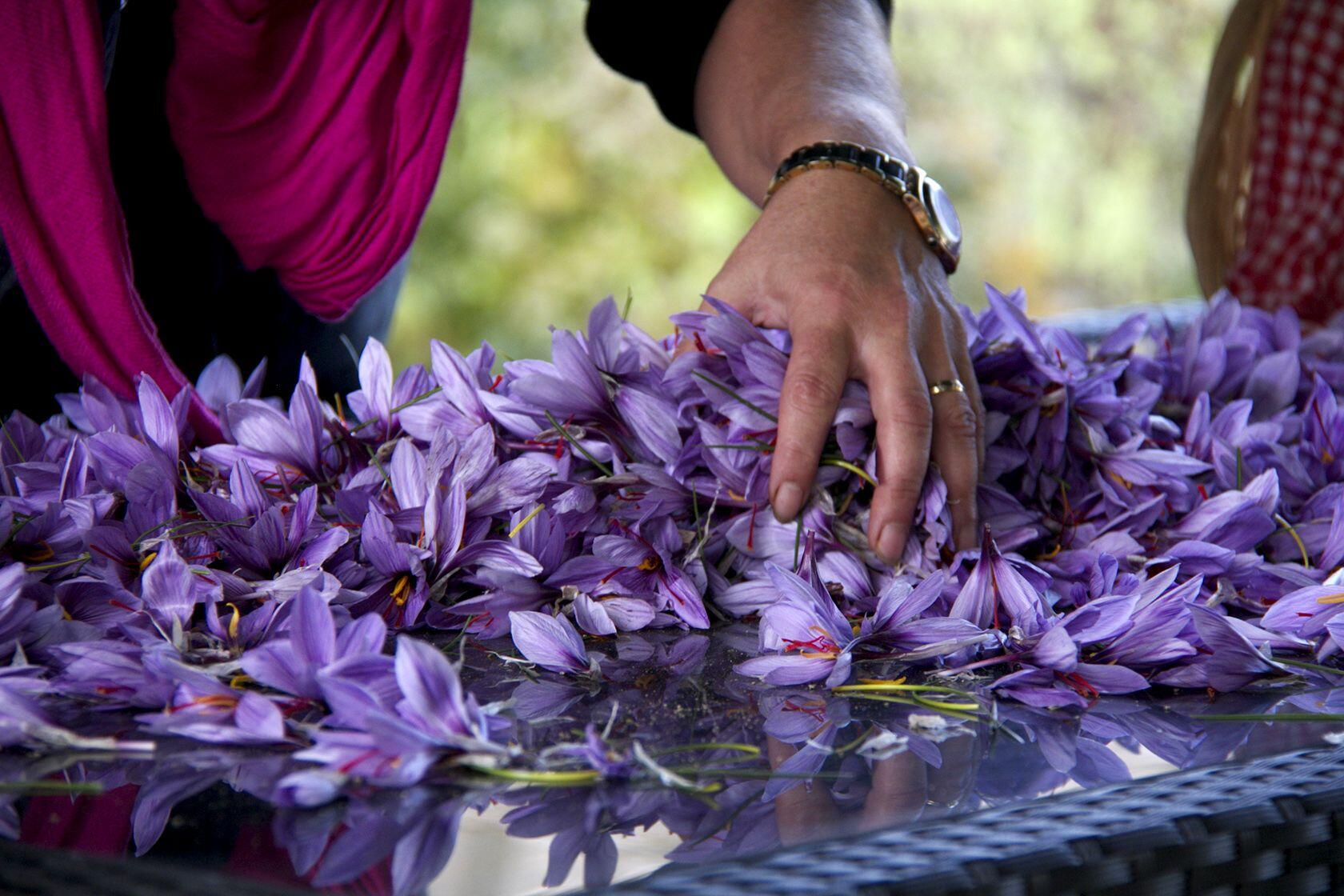 All rights reserved. Perfectly Provence articles and other content may not be published, broadcast, rewritten (including translations into other languages) or redistributed without written permission. For usage information, please contact us.
Syndication Information
Affiliate Information
As an Amazon Associate, this website earns from qualifying purchases. Some recipes, posts and pages may have affiliate links. If you purchase via these links, we receive a small commission that does not impact your price. Thank you in advance for supporting our work to maintain Perfectly Provence.