Farm Visit to le Moulin de Jarjayes Understanding Saffron in Provence
In October, the Provencal sun takes its time rising above the horizon, like an old dog mentally weighing the effort of its next move. In the Jabron Valley, at 600 meters, about 10 kilometres from Sisteron, autumn mornings can be particularly frosty with single-digit temperatures. However, the saffron harvest at le Moulin de Jarjayes cannot wait for warmer weather the tiny purple-hued crocus blooms only last a few hours.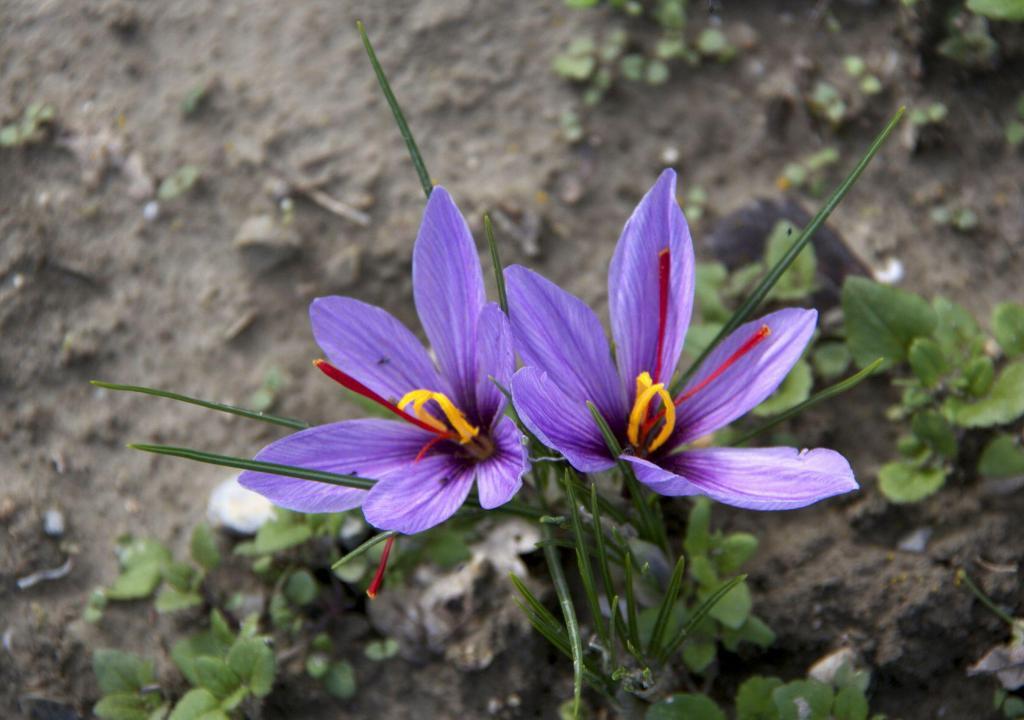 The Jabron Valley is a perfect place for a getaway with activities for sportive types (mountain biking, hiking, horseback riding, trail running and more). And, for those interested in gourmet products many family-run operations are producing high-quality lamb, honey, legumes (lentils, chickpeas), grains and truffles.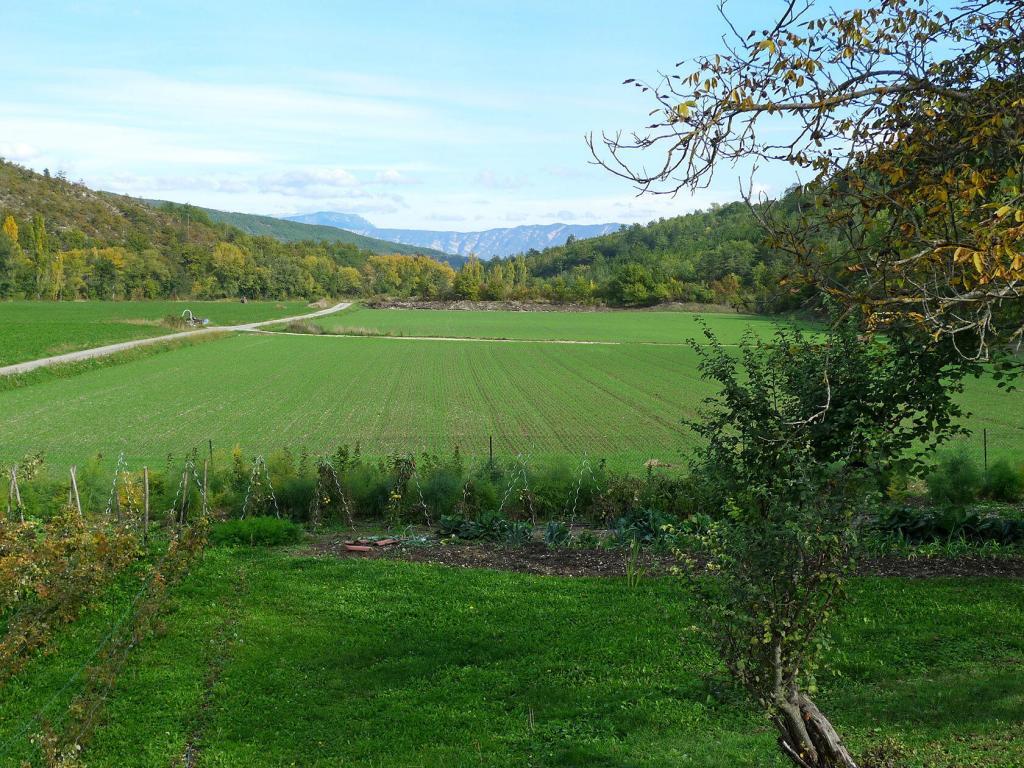 The Jabron Valley's rolling fields are a glimpse of Provence from a more pastoral era, a time before mega-outlet malls and online shopping. The local population had to survive Mother Nature's moods and cultivate the land regardless of what she delivered; in an area that can experience annual temperature swings of 50˚C from the coldest to hottest days.
The Parish of Jarjayes finds its way into recorded history starting in 928, although there were inhabitants in the area well before organised religion. The old mill in the village dated from 1070 and remained in operation until 1940.
The Bouchet family has been farming in the area for several generations. Their focus now is on growing seasonal fruit including strawberries and raspberries and cultivating the saffron of Provence.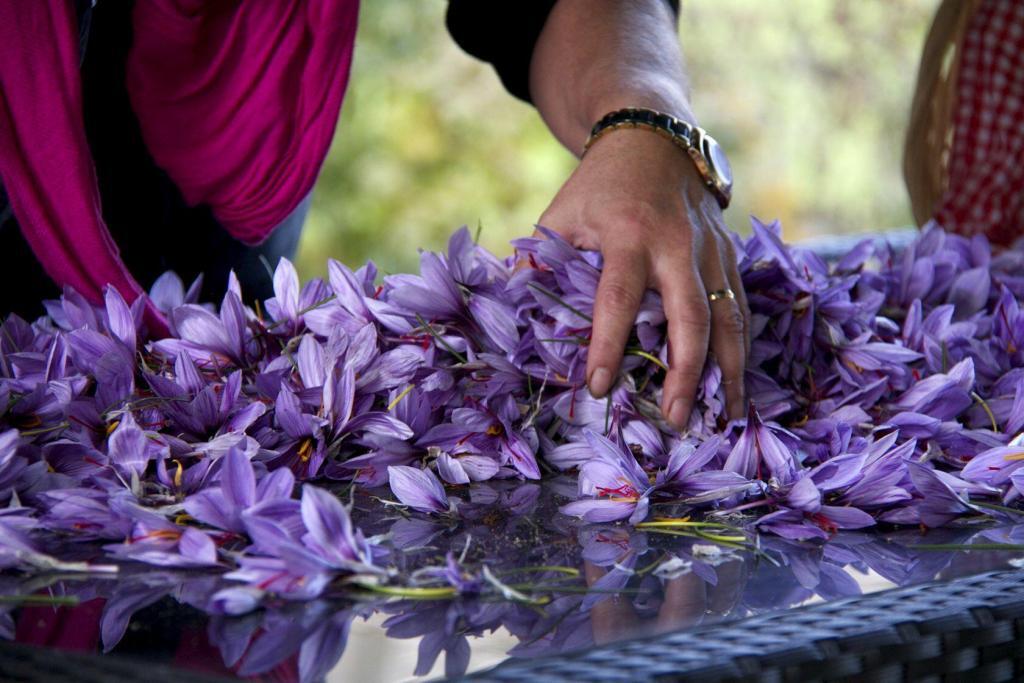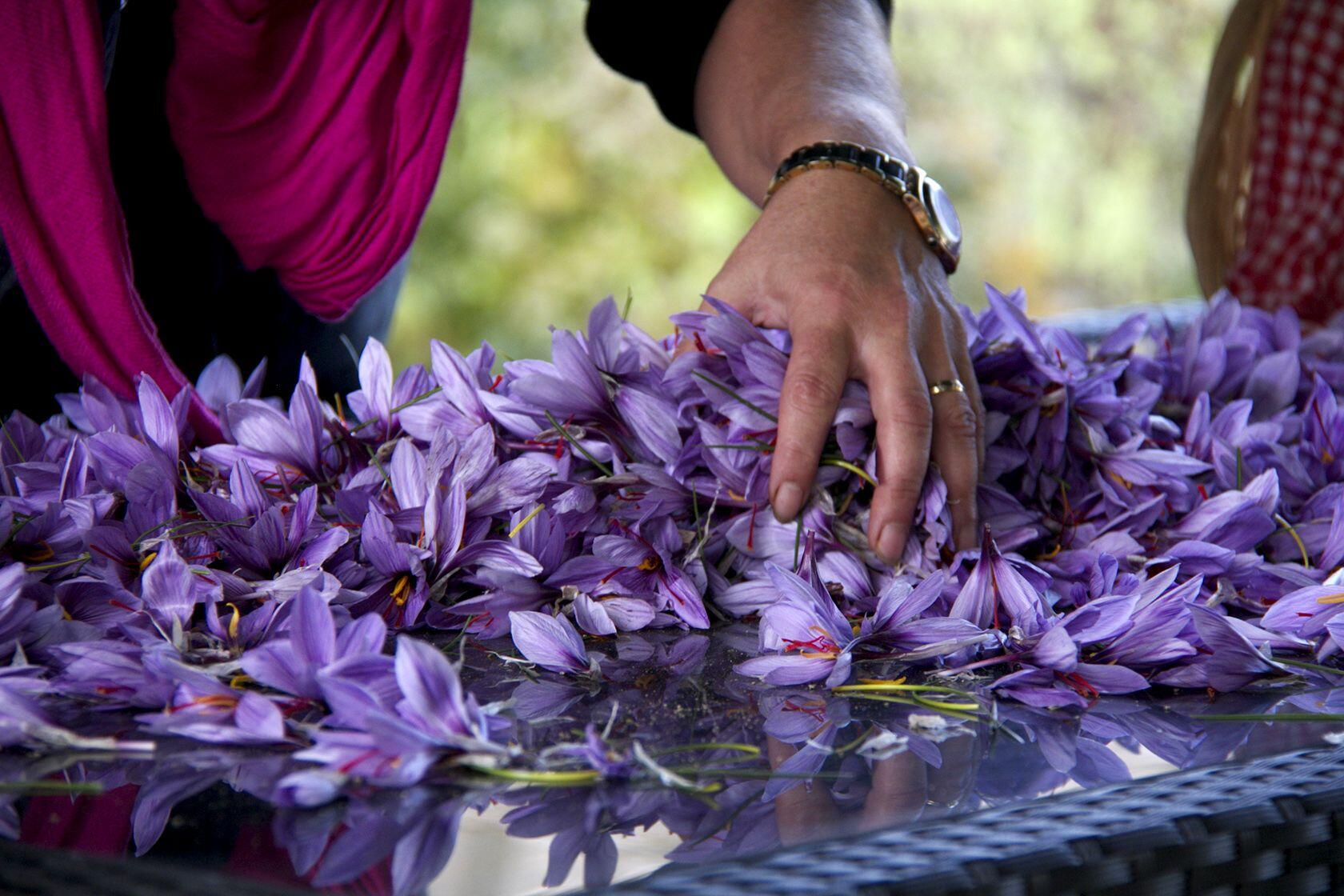 Despite the 600m altitude, there is little relief from the sun in August, and managing a field of 12,000 crocus bulbs is backbreaking work. From mid-October to mid-November the flowers are harvested in the morning, the threads (styles and stigmata of the flower) are delicately separated, from the petals, and then dehydrated a process that takes roughly 35 minutes, after which the stigma is packaged and ready for sale.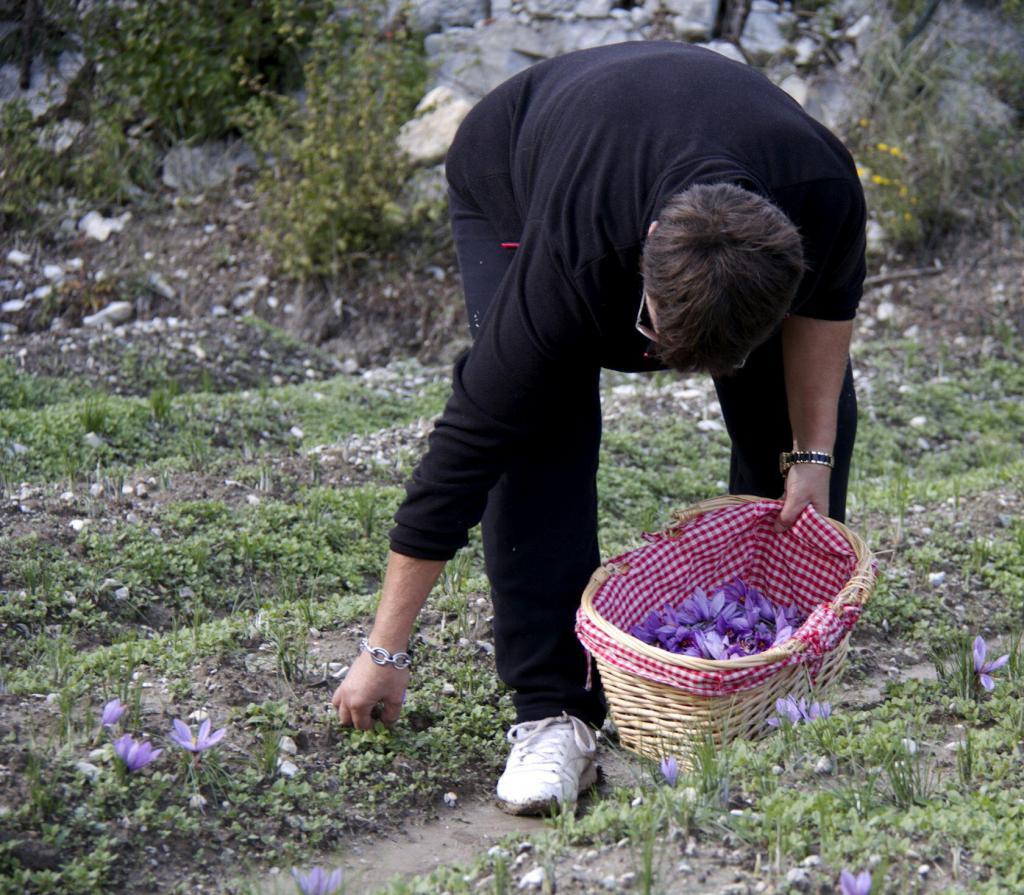 Saffron like grapes, milk and other natural products is impacted by terroir. Apparently, crocuses grown in North Africa will produce saffron that has a slightly different colour and aroma from that grown in Haute Provence. This spice is one of the most expensive in the world due to the intensely laborious production process. There are roughly four flowers for each bulb, and each bloom has three stigmas. It takes about 200-220 flowers to produce 1 gram of saffron (or between 150-200,000 flowers for 1 kilogram).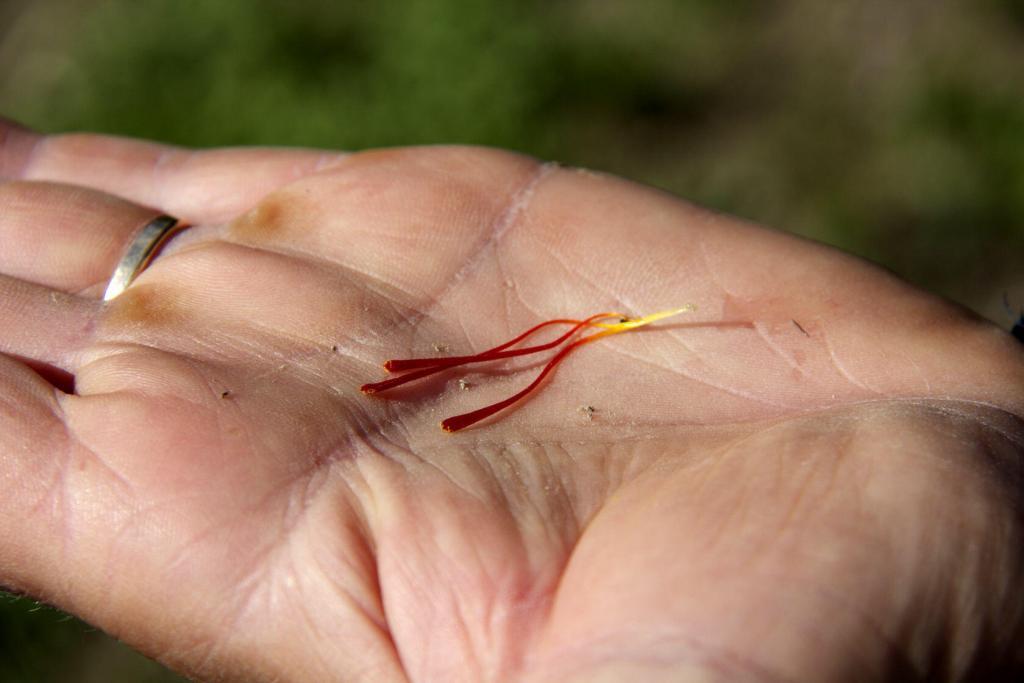 When you buy saffron, look for threads, not powdered versions as there is no guarantee of what you are buying with the powder. The Safraniers de Provence is your quality assurance that the bulbs were procured from the organisation and that the farming operation has been audited by the association to meet the high-quality standards set within Provence.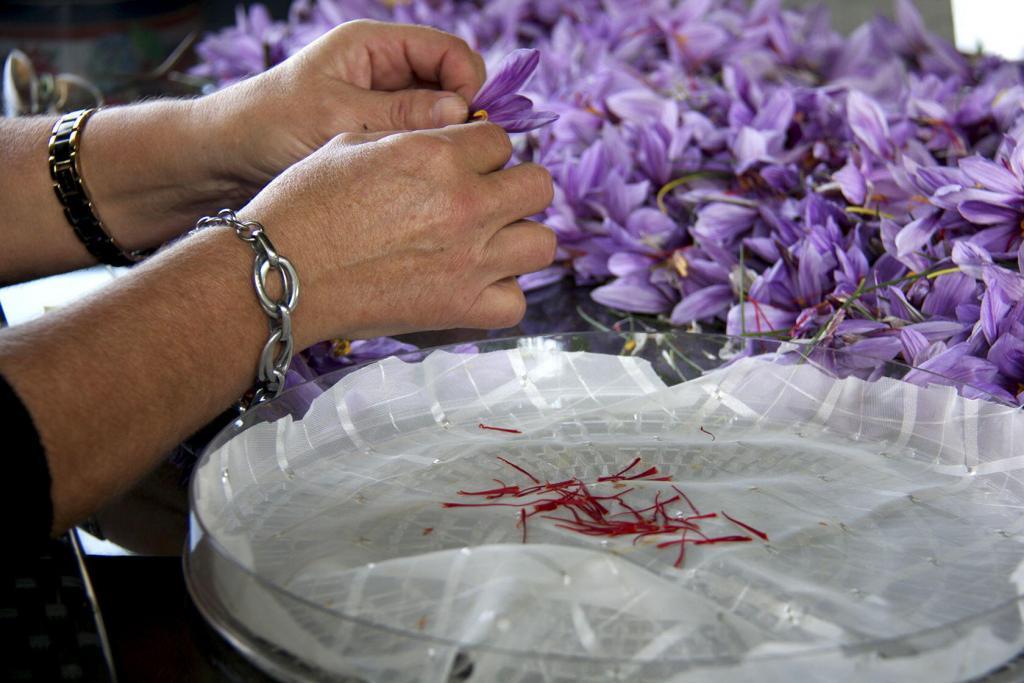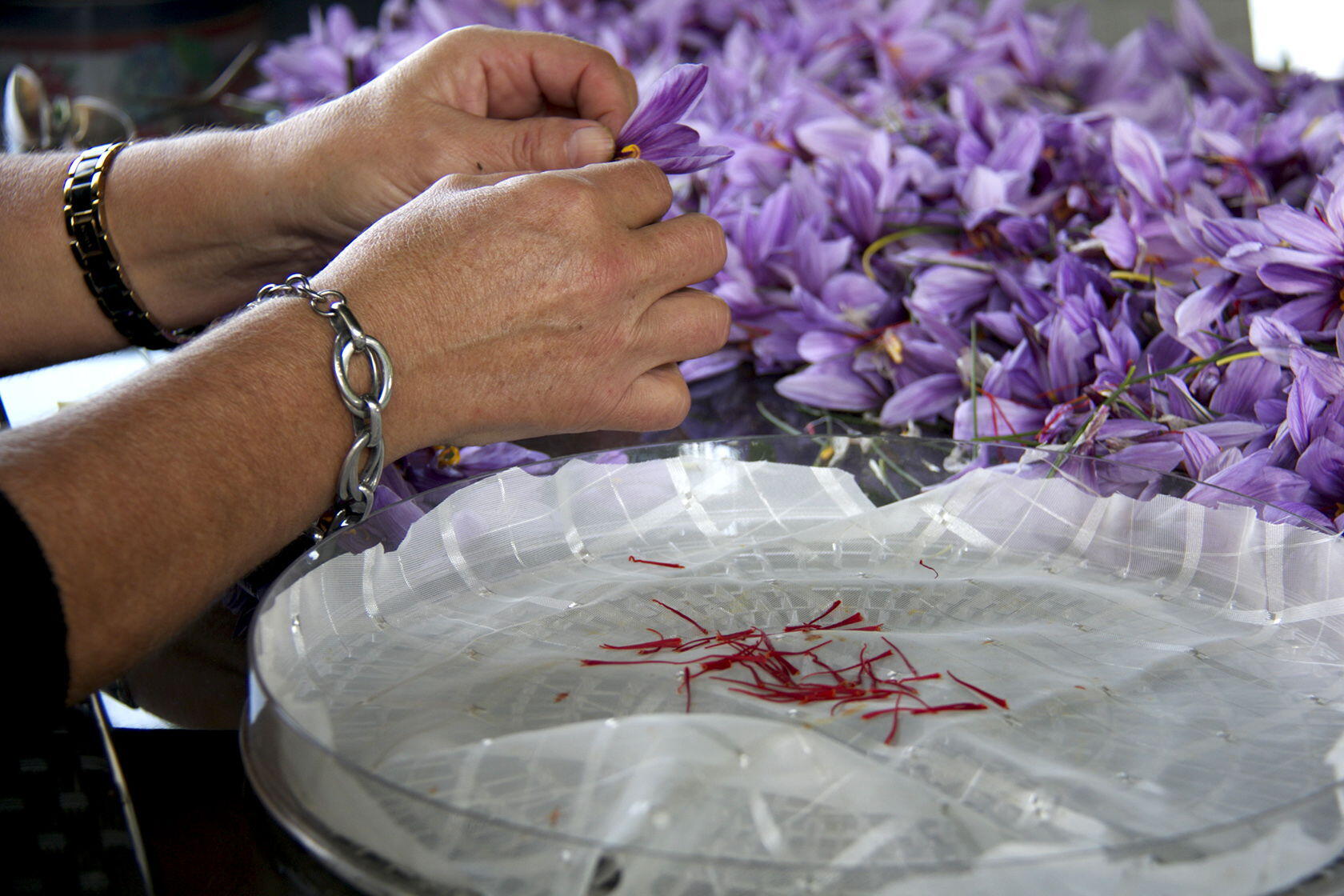 Elisabeth and Jean-Luc Bouchet began this project a little over two years ago after much consideration as to what to do with a tiny parcel of land. The start-up capital investment for a saffron grower is primarily the bulbs; the rest is sweat equity. The couple's passion for the spice is evident they would like to encourage visitors to come to the farm to gain an understanding of saffron. Click here for their contact information and to arrange a visit.
For delivery in Europe, you can order saffron online from le Moulin de Jarjayes.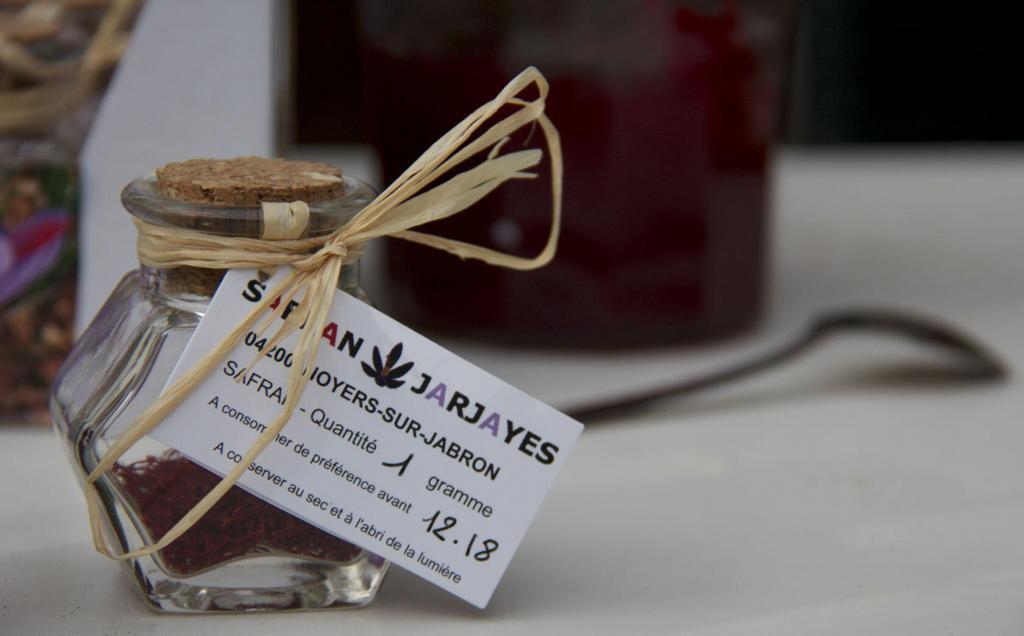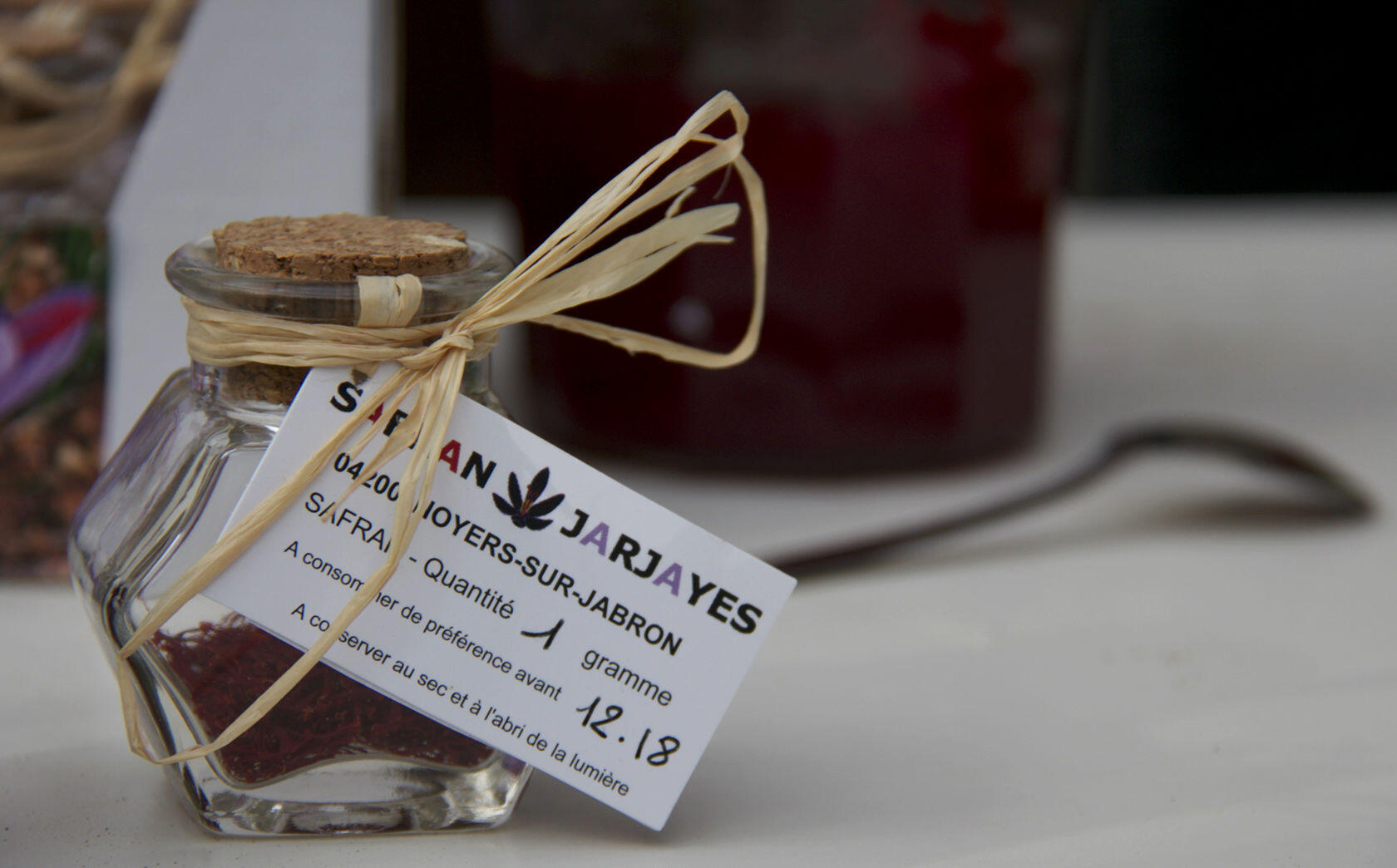 Wondering what to make with that precious saffron? Bouillabaisse, paella or any of Elisabeth's recipes such as the delicious cake pictured below.