Why You Should Visit the Village of Pierrerue
Hidden Provence is a chance to explore a less travelled part of Provence. This 8 night (7 day) walking tour is run by Liz Lord and her husband, Mel. During the trip, the group is based out of a private home near Forcalquier. Liz wrote the following post after their last trip while she was still dreaming about dessert.  Here, is why you might want to pay a visit to the village of Pierrerue.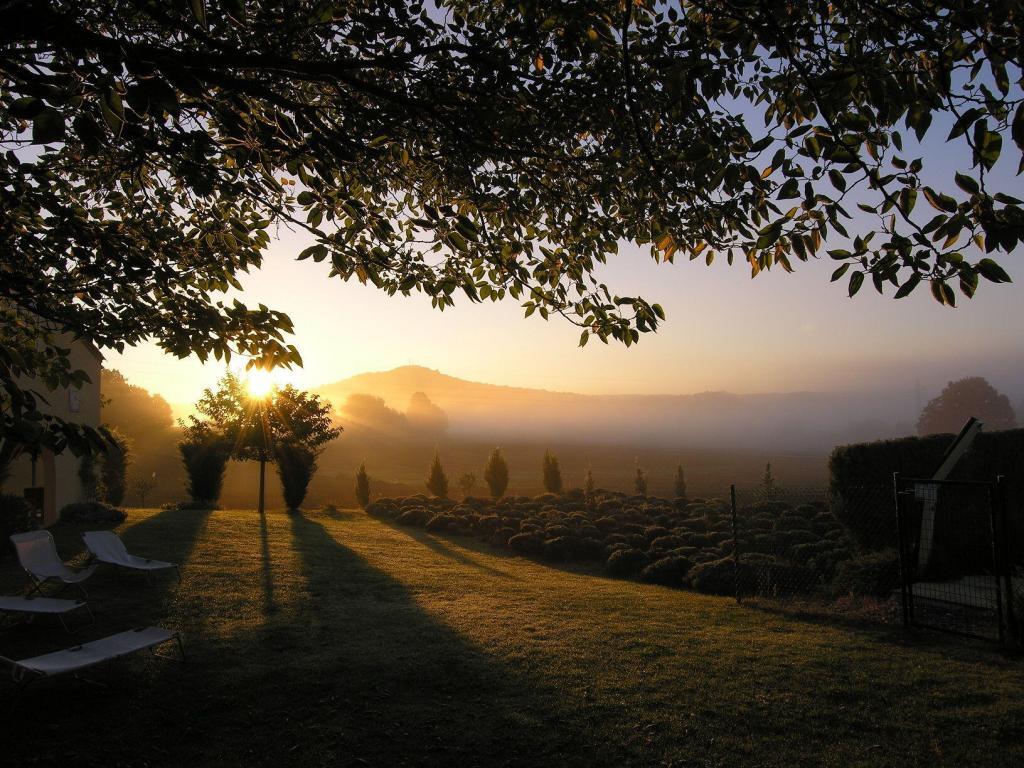 XXXX
Continuing the dip into eateries around the little-trodden area of Provence around Forcalquier, let's delight in coming across this very quaint bistro in Pierrerue.
If you are lucky enough to be staying in the area and are approaching from the east, the stress of racing up the motorway (the A51 from Aix North) is soon forgotten. La Brillanne offers a wealth of food and do it yourself opportunities if you are staying locally. The lovely hillside village of Lurs is tempting at very first sight, as a perfect destination for a post-prandial stroll!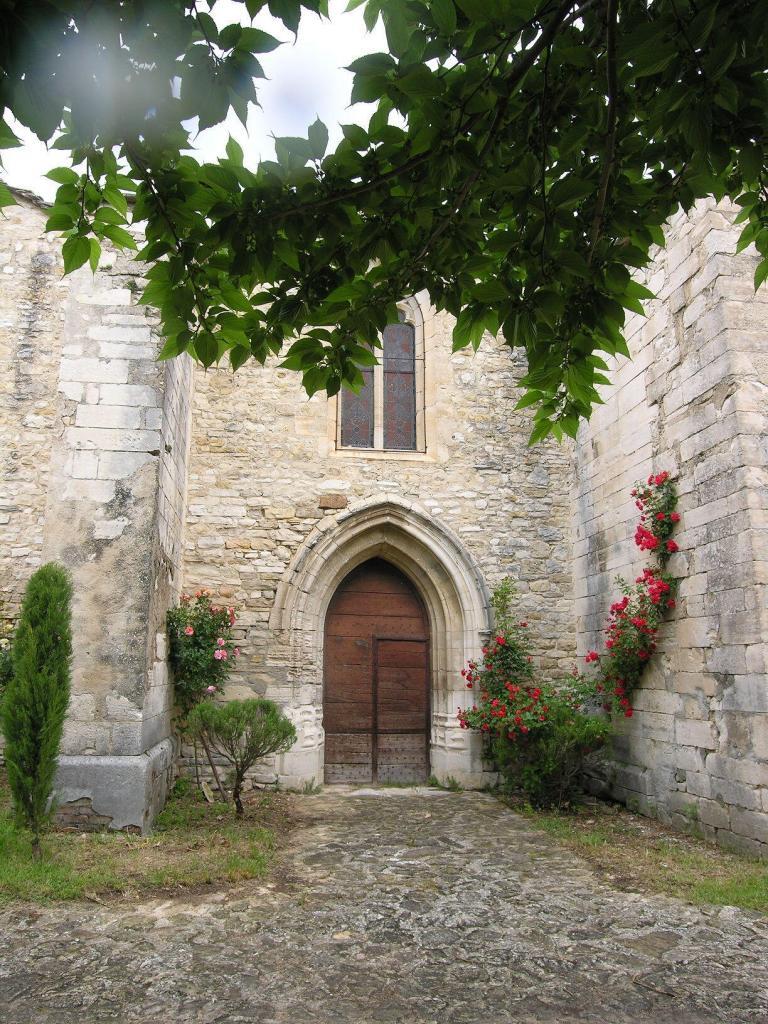 The village of Pierrerue is a tiny place numbering very few souls, and the Bistrot de Pierrerue in the heart of the village, is straight out of your imagination, the perfect "film set" Provençal resto.
You will be warmly welcomed by the American hostess, Maryvonne, who is in front of the house, and able partner to her French husband who does what he does best tucked away in the kitchen.  This bistro is part of the Bistrot de Pays association where you can be sure of passionate owners who take pride in cooking local food with some care!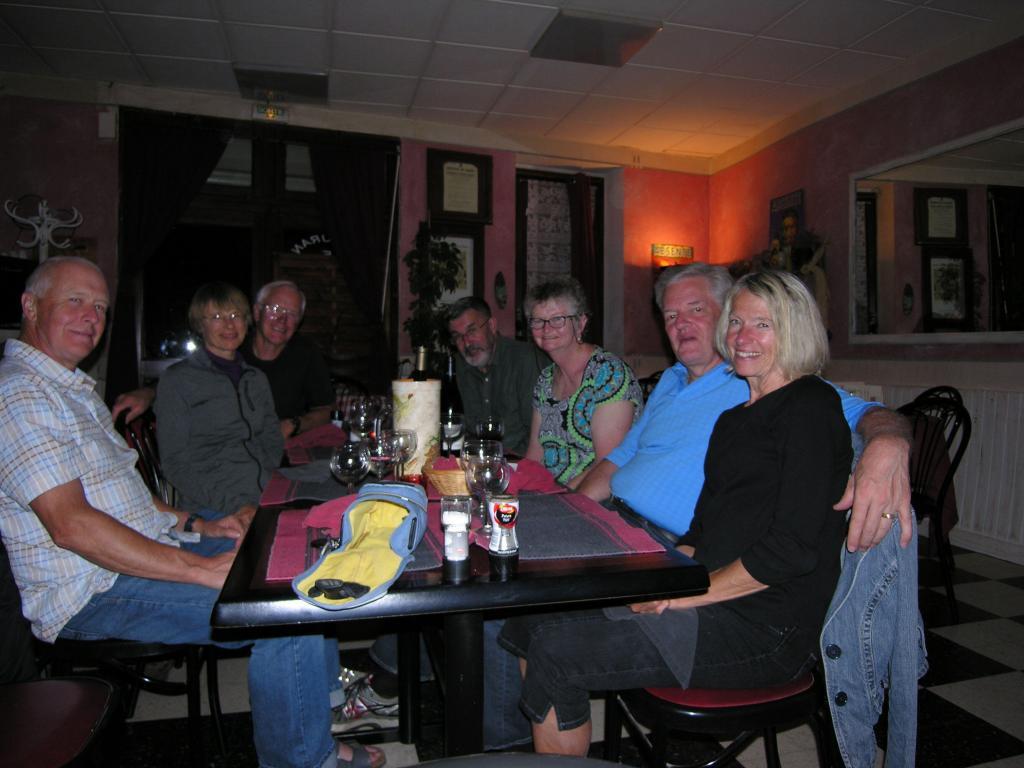 There is a short set menu of home-cooked food and an appealing selection of mainly local wines. Enjoy a kir, white wine with a choice of various fruit liqueurs, to add some zing choose cassis, framboise or peche while you select your courses.  After several visits with an eclectic mix of nationalities on each occasion, there was no disappointment, and for your (vegetarian) writer, no hesitation whatsoever in recommending chef's gnocchi as the best-ever tasted – some sort of magical alchemy with local goat's cheese it seems.  (Note: Do ask for this "off the menu" treat in advance).  Hence, and with apologies, there a lack of memory for other diners' dishes, but not a scrap left, which tells you all you need to know.
Great evenings, well looked after, with lots of laughs and good home-cooked food. What could be better?
Booking ahead is recommended, as it would be a great shame to arrive footsore at lunchtime to find the doors firmly shut!  The village of Pierrerue is pretty for a wander around, but you will be hard-pressed to find anything else to eat.
Don't forget the market on a Saturday morning, though – genuine local stuff sold by locals – including a lovely old fellow selling wicker baskets!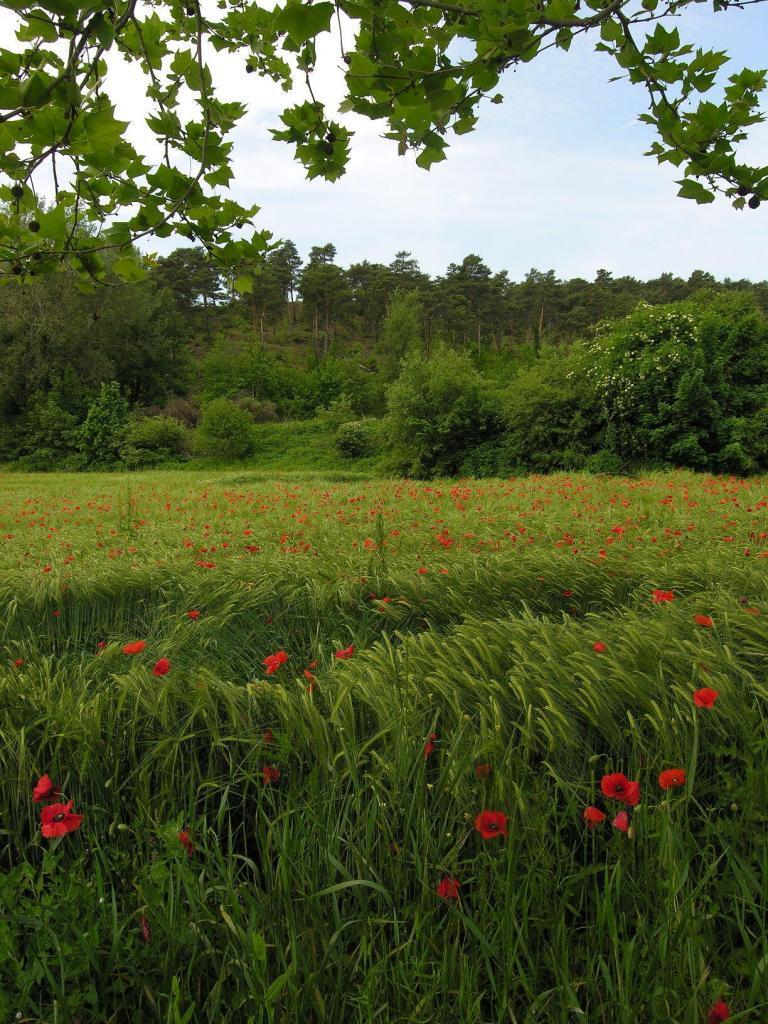 Travel Tips:
Le Bistrot de Pierrerue
Rue de la Ferraille
04300 Pierrerue
+33 0492753300
Walking Holidays based at the Lavandins with spacebetween
All rights reserved. Perfectly Provence articles and other content may not be published, broadcast, rewritten (including translations into other languages) or redistributed without written permission. For usage information, please contact us.
Syndication Information
Affiliate Information
As an Amazon Associate, this website earns from qualifying purchases. Some recipes, posts and pages may have affiliate links. If you purchase via these links, we receive a small commission that does not impact your price. Thank you in advance for supporting our work to maintain Perfectly Provence.