Massage and Aromatherapy at Home in Provence
Relax at Home
Flairesse is the name of Claire McAlpine's company. She offers massage and aromatherapy treatments in the comfort of your home in Provence.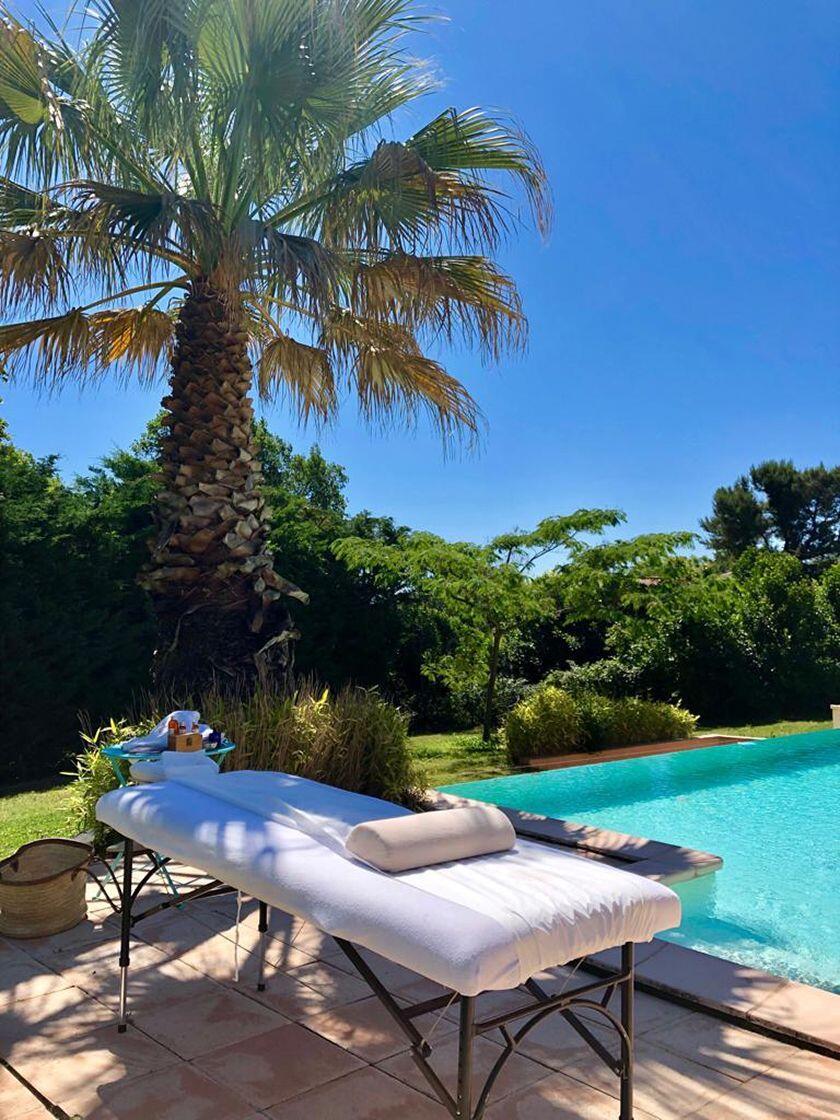 How did you land on this name?
"Flair was a nickname my friends called me at university, and 'esse' from Latin means existence, the essence of being. So Flairesse is about being me, growing into who I really am." ~ Claire McAlpine
Born in New Zealand, Claire lived in London for several years before relocating to the South of France with her French husband. Like many New Zealanders, she has travelled extensively through Europe, Asia and North America. Read more about her journey to France here.
In 2005, Claire's husband finally convinced her to make the move to France. They selected Provence for many reasons, including family ties, and chose Aix-en-Provence. Claire describes the city this way, "I couldn't live in a small town in my own country, but Aix-en-Provence, in France, is a small town that thinks it is a big city." Although her French language skills at the time of their relocation were not terrific, she has made much progress since that time. Now, she might not move anywhere else. Here are a few of her top picks for things to do and see in the region.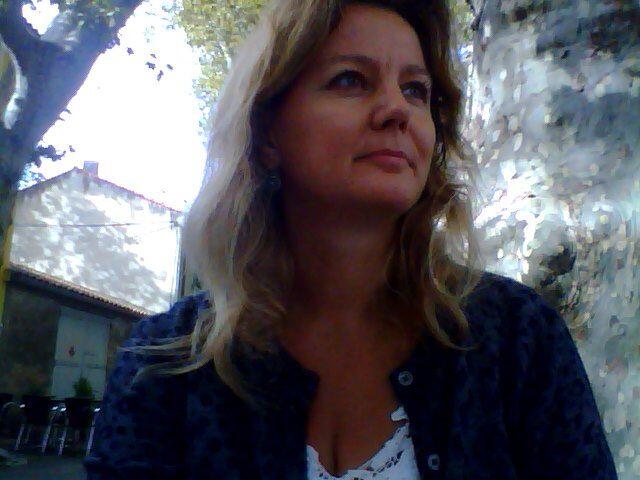 Experienced Therapist
While in the United Kingdom, Claire McAlpine achieved diplomas in Aromatherapy & Chinese Medicine, Anatomy & Physiology and Swedish Massage & Acupressure. Practical, hands-on work at private health clubs in London gave her the confidence to create her unique 90-minute treatment.
Can you describe your services?
My "signature" treatment combines Swedish massage (removes muscular tension and detoxifies the body) and Acupressure (rebalances the energetic body and removes blockages using pressure along the points of the meridians). I create a personalized blend of organic essential oils in a mix of therapeutic vegetable oils. The oil blends are selected according to how you present on the day and how you wish to feel.
Do you travel to your clients?
Absolutely. I come to your home (or holiday rental), and there is no additional charge for anyone living within 30km of Aix. If it's more than 30km, there is a €10 surcharge. For longer distances, it is preferable if there are a minimum of two (2) people.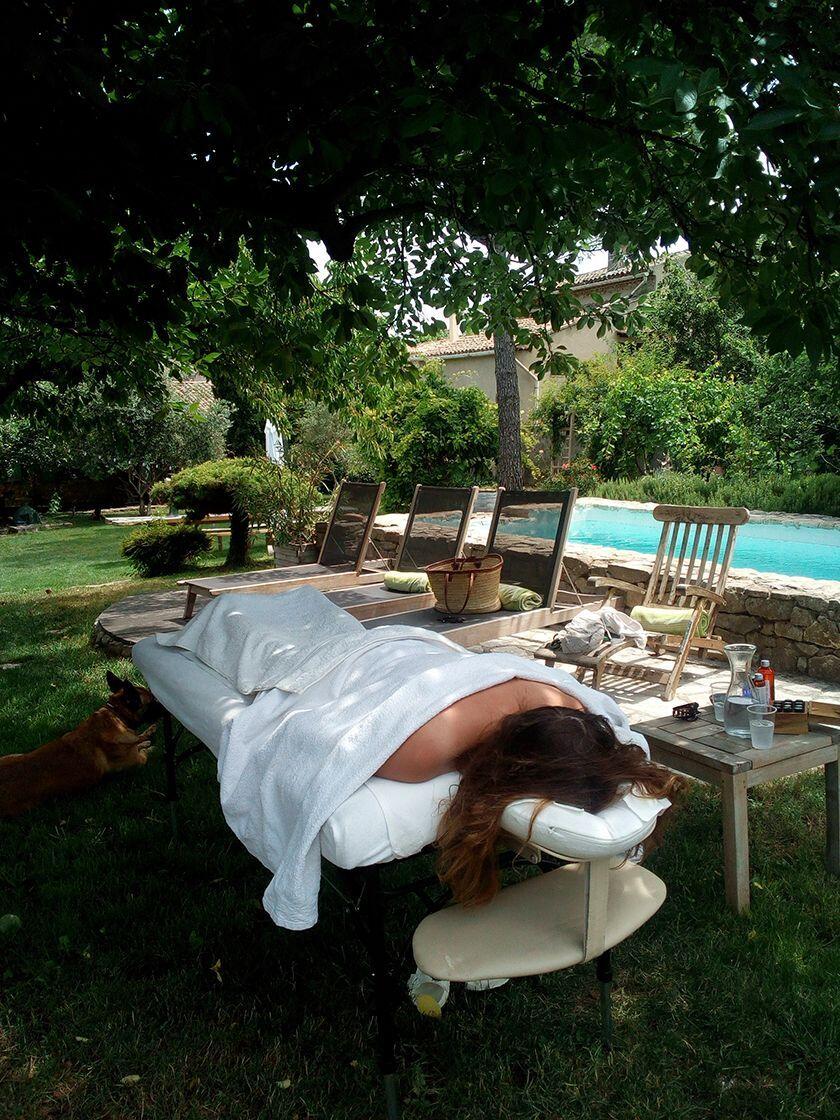 Your typical service is 90-minutes?
Yes, I have been practicing massage for 20 years now. I work better if we allow ourselves 90 minutes for a thorough and holistic treatment. That timeframe means spending more time where needed and not making any shortcuts. It's also more relaxing for me as the practitioner not to have to rush through a treatment. For a client, the time passes unbelievably quickly.
After 90 minutes of this type of treatment, many clients fall immediately into deep relaxation, and the best place to be when you awaken is at home. No need to think, drive, tidy your appearance, you slip on comfortable clothes on, and drink a glass of water. My clients appreciate that there is no place like home for ultimate relaxation.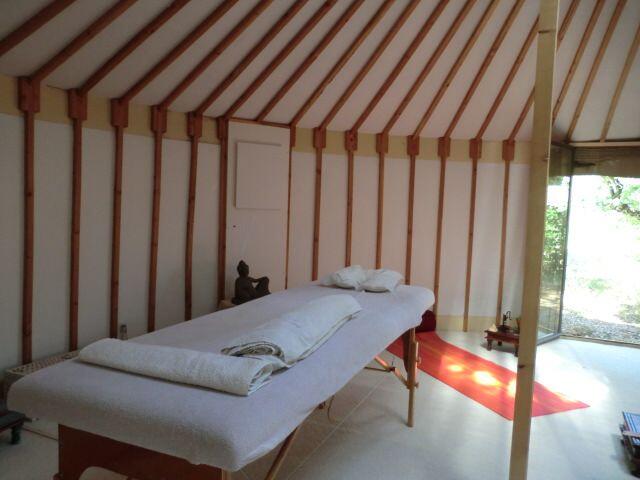 Continuous Learning
Can you describe your soul and energy work?
I'm interested in healing from a multi-dimensional and holistic perspective. This process means working at the level of the physical and energetic body, the mind, and the soul.
Though my treatments are the same, my healing and learning journey continues to evolve and expand, informing my work with clients. As a result of these studies, I have a deeper understanding of the ensouled properties of essential oils from studying spiritual phytoessencing. Also, I've been using oracle cards for personal transformation and empowerment as a bridge to open and understand communication with the soul aspect. I feel this aspect of ourselves is often heard only in whispers yet increasingly demands expression.
It's about being open to and developing our intuition, expressing our need to create, to connect and work more in partnership and cooperation with others, participating in and building like-minded communities, supporting each other.
Book an appointment for a Flairesse massage and aromatherapy session.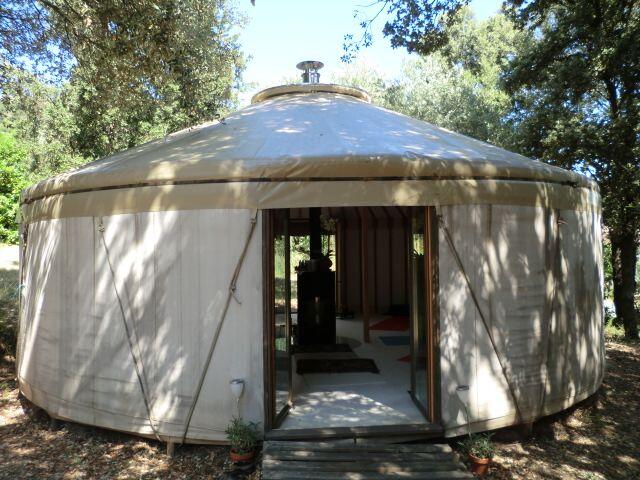 ---
Image Credits: Photos were provided by and published with the permission of Claire McAlpine
All rights reserved. Perfectly Provence articles and other content may not be published, broadcast, rewritten (including translations into other languages) or redistributed without written permission. For usage information, please contact us.
Syndication Information
Affiliate Information
As an Amazon Associate, this website earns from qualifying purchases. Some recipes, posts and pages may have affiliate links. If you purchase via these links, we receive a small commission that does not impact your price. Thank you in advance for supporting our work to maintain Perfectly Provence.