Creamy Mushroom and Chestnut Soup for Fall Weather
A clear signal that Fall has arrived in Provence is when the first mushrooms appear in the local markets. Around the same time, piles of walnuts from the Dordogne and chestnuts from the Ardeche make their autumn appearance. Luckily in the markets, the hues of brown and tan nuts are offset by bright orange squash, green leeks, and apples and pears of many shades.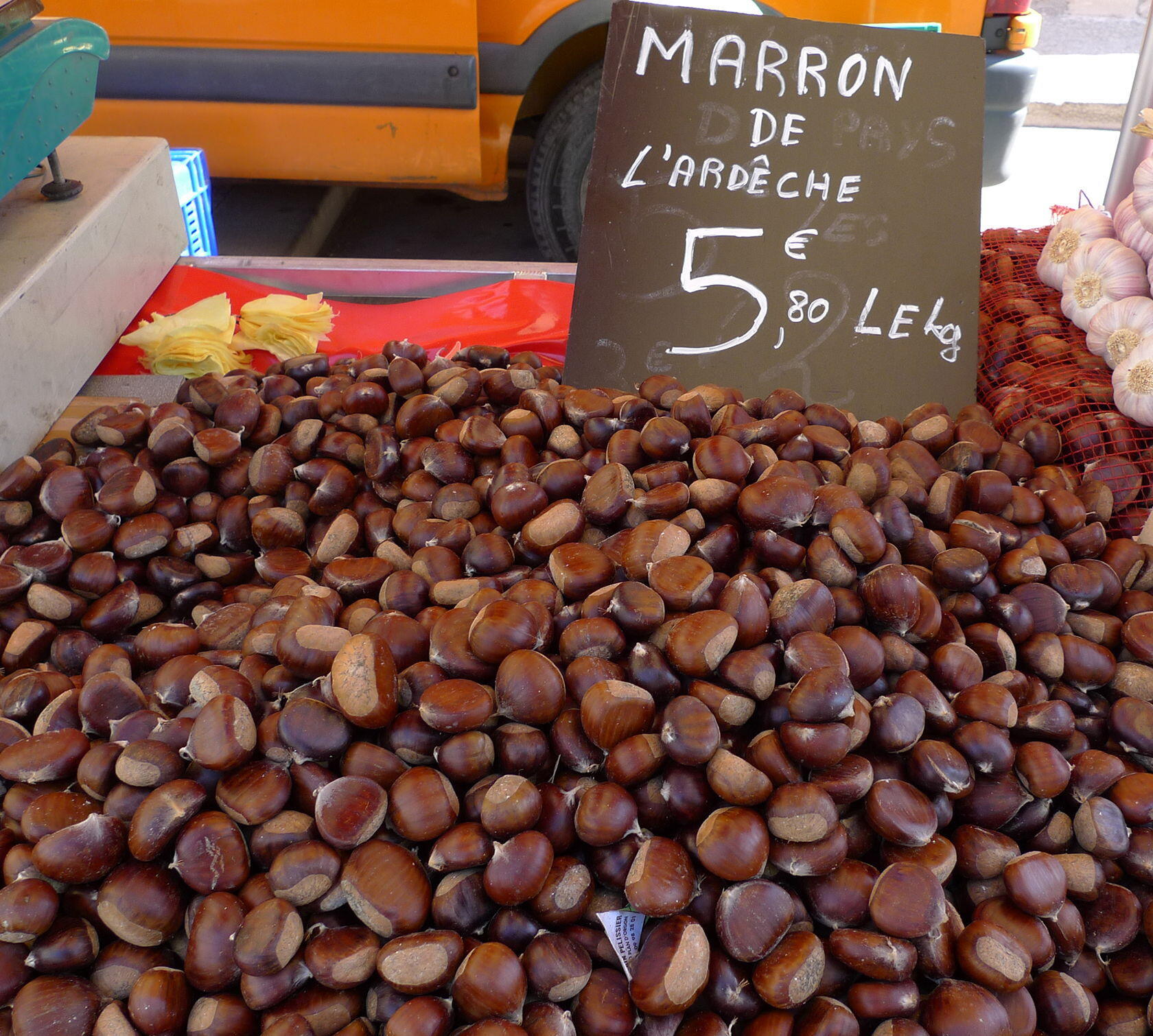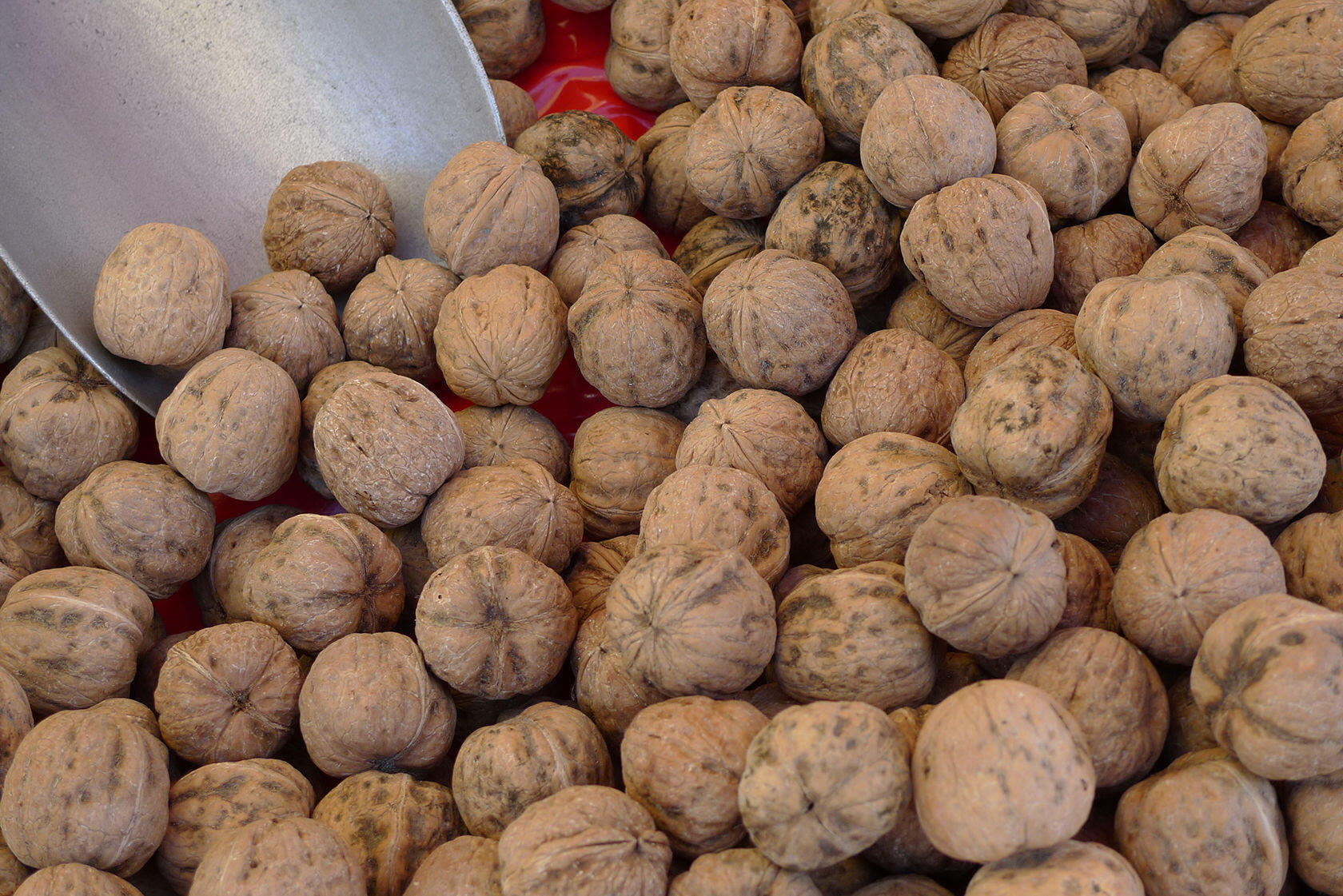 So, my question is.
Why as Thanksgiving approaches in both Canada and the United States, do food magazines seem to feature only brown food? Luckily, this recipe for Creamy Mushroom and Chestnut Soup is so delicious it has stopped my brown food colour rant in its tracks.
Enjoy this warm seasonal soup!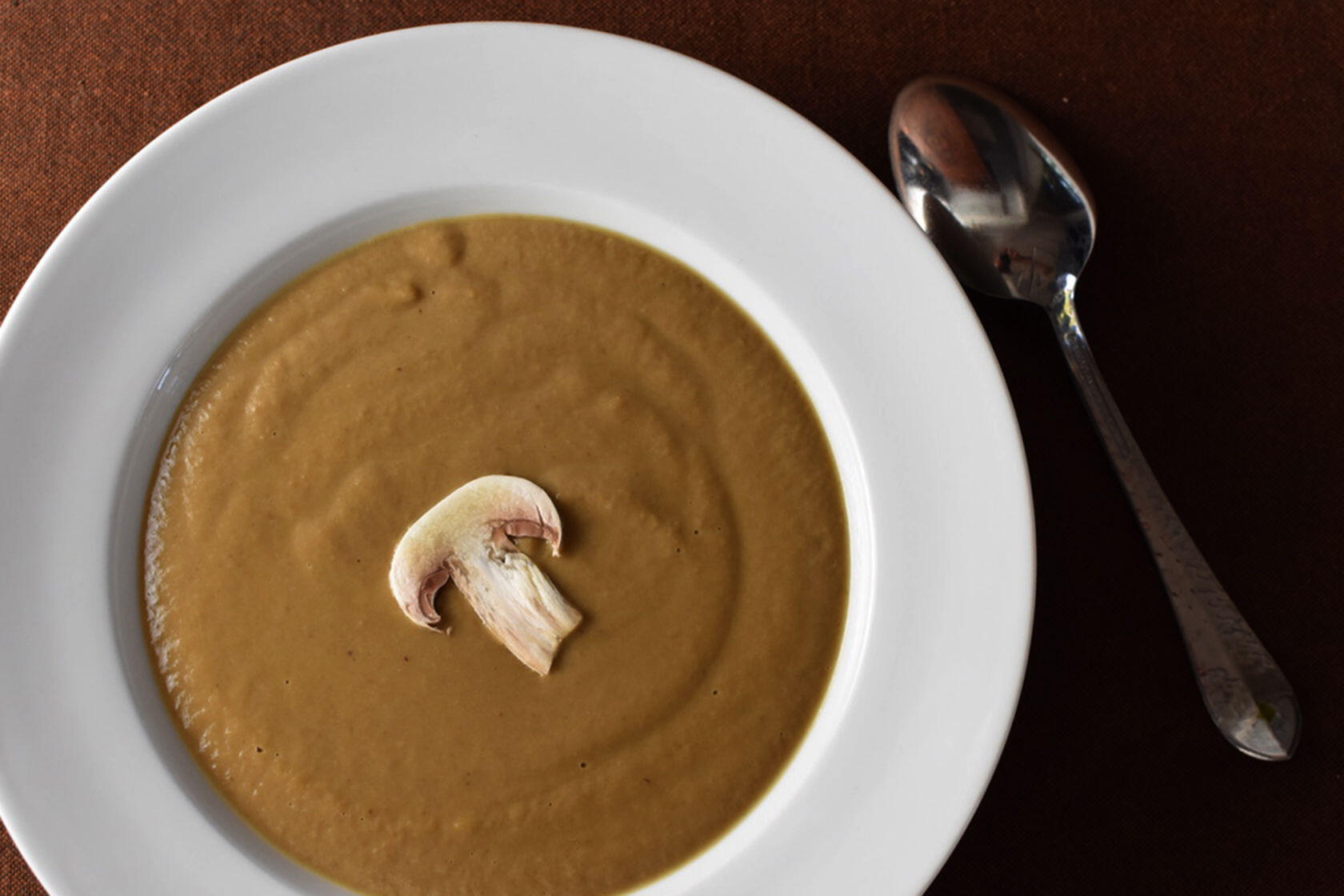 Creamy Mushroom and Chestnut Soup
This mushroom and chestnut soup was inspired by a recipe from Bizzy Lizzy's Good Things.
Ingredients
1/2

cup (225 g)

Dried Porcini

1/2

cup (120 ml)

Marsala wine

2

tbsp

olive oil

1

tbsp

Butter

2

medium

Leeks

trimmed, halved lengthways & finely sliced

2

Carrots

diced

2

ribs

Celery

diced

12

oz (340 oz)

Button Mushrooms

sliced

1

lb (.45 kg)

Chestnuts

cooked and peeled

6

cups (1.4 L)

Chicken stock

1/2

cup (120 ml)

Light cream

4

thin slices

Button Mushroom

for garnish
Instructions
Place the dried porcini mushrooms in a small microwave-safe bowl and add the Marsala to cover. Heat for 30 seconds to 1 minute, depending on the strength of your microwave.

Set aside to allow mushrooms to soften.

Heat the oil and butter in large stockpot over medium heat.

Add leek, carrot, and celery; cook, stirring often, for 8-10 minutes until tender, but not browned.

Add the fresh mushrooms and cook, stirring often, for 5 minutes until softened.

Strain the porcini mushrooms, reserving the Marsala.

Rinse the porcini to remove any sand and grit, then coarsely chop them and add them to the pot. Sauté them for a minute longer.

Stir in chestnuts and stock, cover and bring to the boil.

Reduce heat and gently simmer, uncovered, for 45 minutes.

Remove from heat. Add the reserved Marsala.

In batches, purée soup in a blender until very creamy.

Pour into a clean pot. Bring back to a simmer and stir in the light cream.

Ladle into bowls and garnish each serving with a slice of mushroom.
Notes
Button mushrooms = champignons de Paris