Marseille Things to Do: Visit the Pointe Rouge Beach and the Frioul Islands
Now the summer has arrived, it's the perfect time for a trip down to one of Marseille's southerly beaches, Pointe Rouge. It's sandy and sheltered, and the lifeguards are already in place. It was developed in the 60s, and the marina now hosts 1,800 boats.
Continue reading here for details on this beach that is located just minutes from the Vieux Port in Marseille. Lynne shares how to get there and where to eat! Note: in the peak of summer holidays, this beach tends to be quite crowded. As Lynne suggests, the best time to go is in June before the beginning of the school holidays.
Boat Shuttles in Marseille
Three seasonal maritime shuttles transport passengers from the Vieux Port to la Point Rouge, l'Estaque and Les Goudes. It is a fun and inexpensive way to see the city from the water. However, the shuttles are not necessarily the quickest way to get from point A to point B. Click here for details on the boat shuttle schedules.
Fact or fiction, this is a fun read: Provencal History Tale of The Sardine that Blocked the Port of Marseille.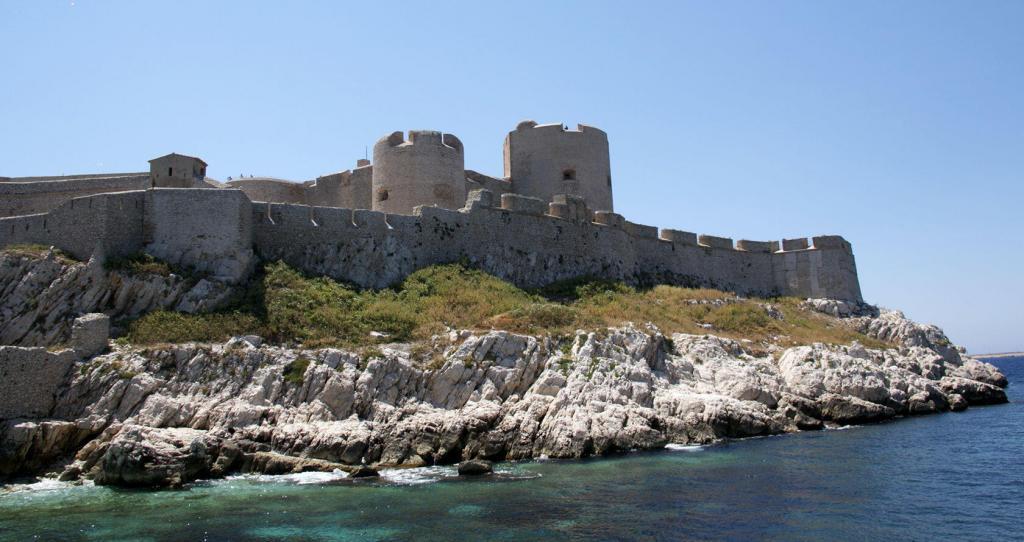 Escape the city heat and head to les Îles de Frioul – the Frioul archipelago. There are four small islands in the group Pomègues, Ratonneau, If and l'îlot Tiboulen du Frioul. The island of If is known for its ancient prison part of the Château d'If and the inspiration for Alexandre Dumas' novel "The Count of Monte Cristo."  The islands offer a chance to hike, sit at the beach, a few casual restaurants, and historical military installations.
Frioul If Express (book tickets online)
Quai des Belges
13001 Marseille
Tel: + 33 (0)4 96 11 03 50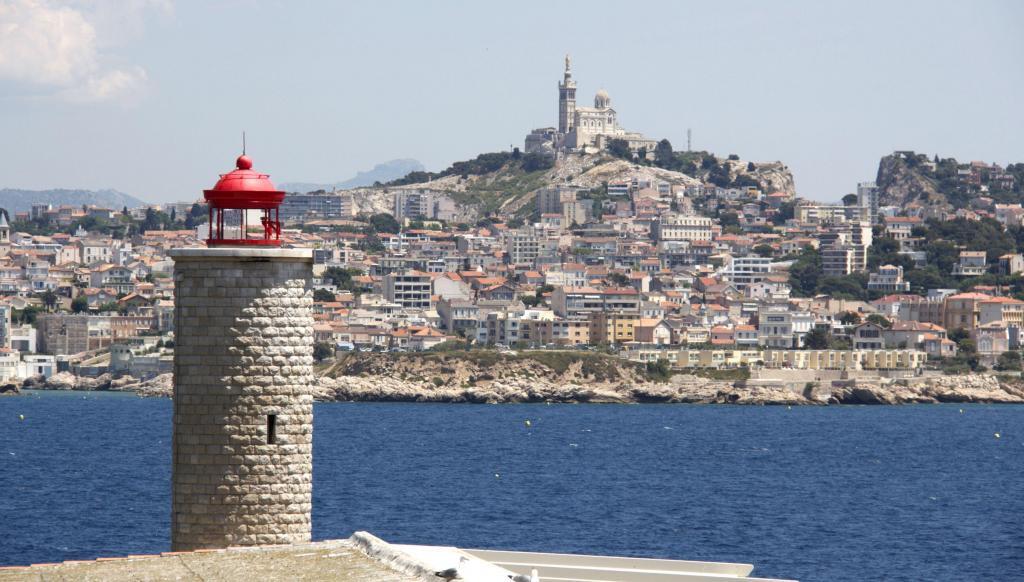 Eating in Marseille
A bit out of the way (or so you might think), the beautiful Calanque of Sormiou restaurant Le Chateau is perched on a little hill. Lynne shared that it's a great place to eat, especially if you bag a table on the edge of the terrace. Make sure to reserve in advance.
Or head to Chez FonFon for an authentic Bouillabaisse – read about this popular restaurant in Michel's post here.